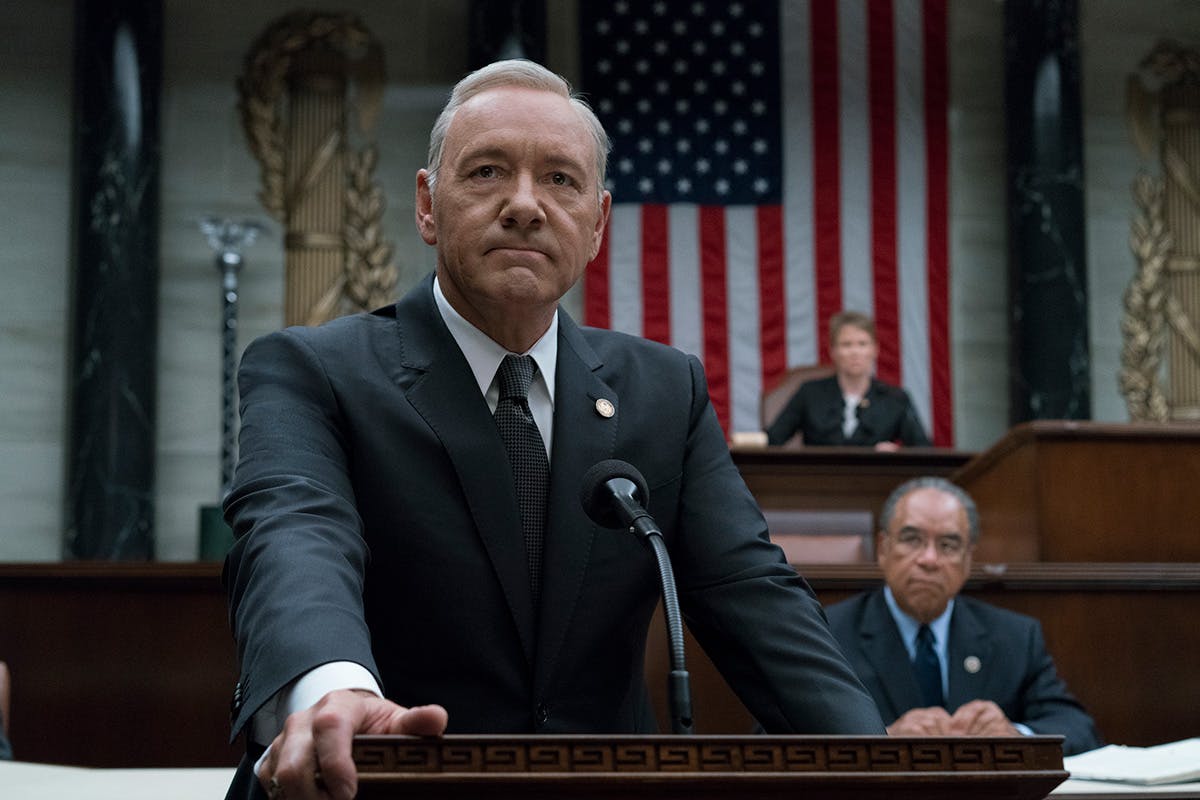 Kevin Spacey's new movie Billionaire Boys Club has royally bombed at the box office, raking in an abysmal $126 on its opening day. The film screened in just eight theaters, and as the average theater ticket costs $9.27 — per The Hollywood Reporter's findings — that means that some 13 or so people went to see the movie on opening day.
This is certainly a career low for Spacey, whose Hollywood status has taken a hit since multiple accusations of sexual assault and harassment came to light in the United States and England last year. Following the accusations, Spacey was dropped from Netflix's House of Cards, while Ridley Scott reshot most of the almost-completed All the Money in the World to cut Spacey out.
Billionaire Boys Club opened on Friday. It pulled in another $162 on Saturday, taking the two-day total to $288. If THR's predictions are correct, the film will have had a problem breaking $425 for the whole opening weekend.
Ansel Elgort, Taron Egerton, Emma Roberts, Jeremy Irvine, Cary Elwes, Judd Nelson, and Billie Lourd are also unfortunate enough to star in what could well be among the lowest-grossing movies of all time.
Were you one of the 13 people watching Billionaire Boys Club this weekend? Let us know in the comments.
In happier movie news, Winona Ryder and Keanu Reeves might have been secretly married since the early '90s.