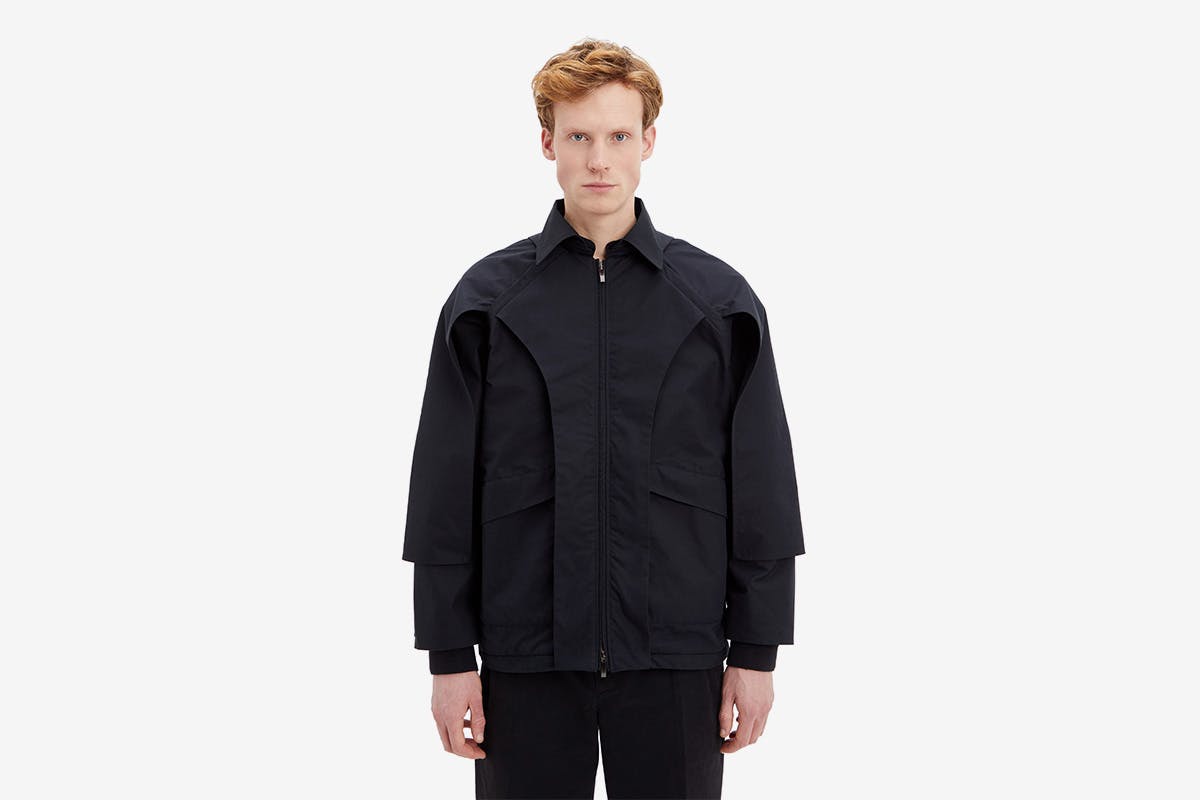 The desire for utility has never been greater in the world of fashion. From trail runners to fully waterproof fits that were, until recently, reserved for alpine expeditions, the world of modern style is obsessed with going over the top with technicalities. We're not complaining. But while much of the gorp trend is made up of those reaching for an ideal and often falling short, some labels have perfected the art and they're not always the names you'd expect. Enter, KONUNDRUM.
Founded in just 2020, KONUNDRUM is a young label out of Germany that just launched a range of some of the wildest technical outerwear we've seen yet. The label is defined by the scope and complexity of its designs, combining technically advanced design with organic materials and conscious production.
But while you've already heard of labels producing high-tech clothing with a focus on conscious production, we're betting you're yet to see something like a KONUNDRUM jacket. Modular clothing has been a fascination of ours lately, with labels like Stone Island exploring the idea of an outfit that transforms to the wearer's needs depending on the conditions. KONUNDRUM takes this idea to the next level with coats made up of multiple detachable sections.
In much the same way as you can adjust your electronics with add-ons and expansions, the brand's pieces are made up of various modules that build upon a core vest. Thanks to the functional organic cotton build with extra long-staple fibers which offer the highest-possible density cotton, each jacket protects against rain and snow as well as being extremely windproof. Topped with a PFC-free Durable Water Repellent coating, the final product is a breathable, fully customizable masterpiece that's good for all seasons.
Aside from the technicalities, the jackets look pretty special too. Considering their intricate builds, they could well have ended up being aesthetically hectic. Quite the opposite, actually. The all-black collection is distinctively sleek and uncluttered, catching eyes with perfectly cut layers rather than in-your-face detailing.
Shop KONUNDRUM jackets below.
Want to keep browsing? Head to the Highsnobiety Shop for more products that we love. Highsnobiety has affiliate marketing partnerships, which means we may receive a commission from your purchase.