On March 18, 2020, on the eve of New York City's mass self-quarantine, we took FRONTPAGE to brunch with Virgil Abloh and Nigo's LV² collection, which is redefining drip and what aspiration looks like today. 
When Guy Beringer coined the term "brunch" in 1895, he described it as a mid-morning meal fit for "Saturday night carousers." In other words: It was food for the hungover, or an early morning nightcap for those who hadn't slept yet. It became intertwined with the leisure class and its young, style-obsessed cognoscenti who dressed for the lifestyles they aspired to — even if they had blue-collar day jobs, like many of the natty London mods in custom suits that characterized London's Swinging Sixties. 
Being a boy who brunches is a larger piece of a dandy milieu that Kinks frontman Ray Davies pays homage to in his song "Dedicated Follower of Fashion," essentially a two-minute love letter to midcentury jawns enthusiasts. But even if kids aren't exactly lining up around the block for tailored suits, the subculture of fits has only proliferated now, with streetwear and sneakers convincing a new generation of youth that "the pleasure seeking individual always looks his best." Today's line rat is slowly becoming tomorrow's tailoring addict.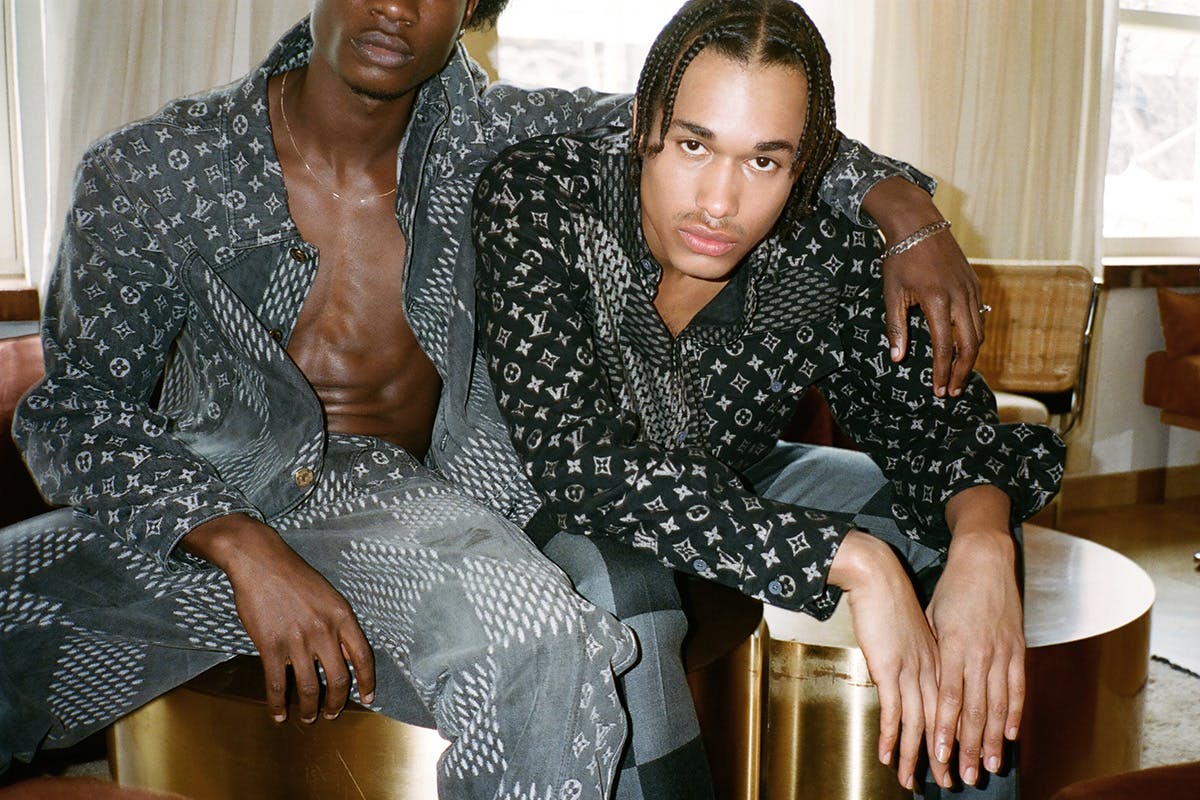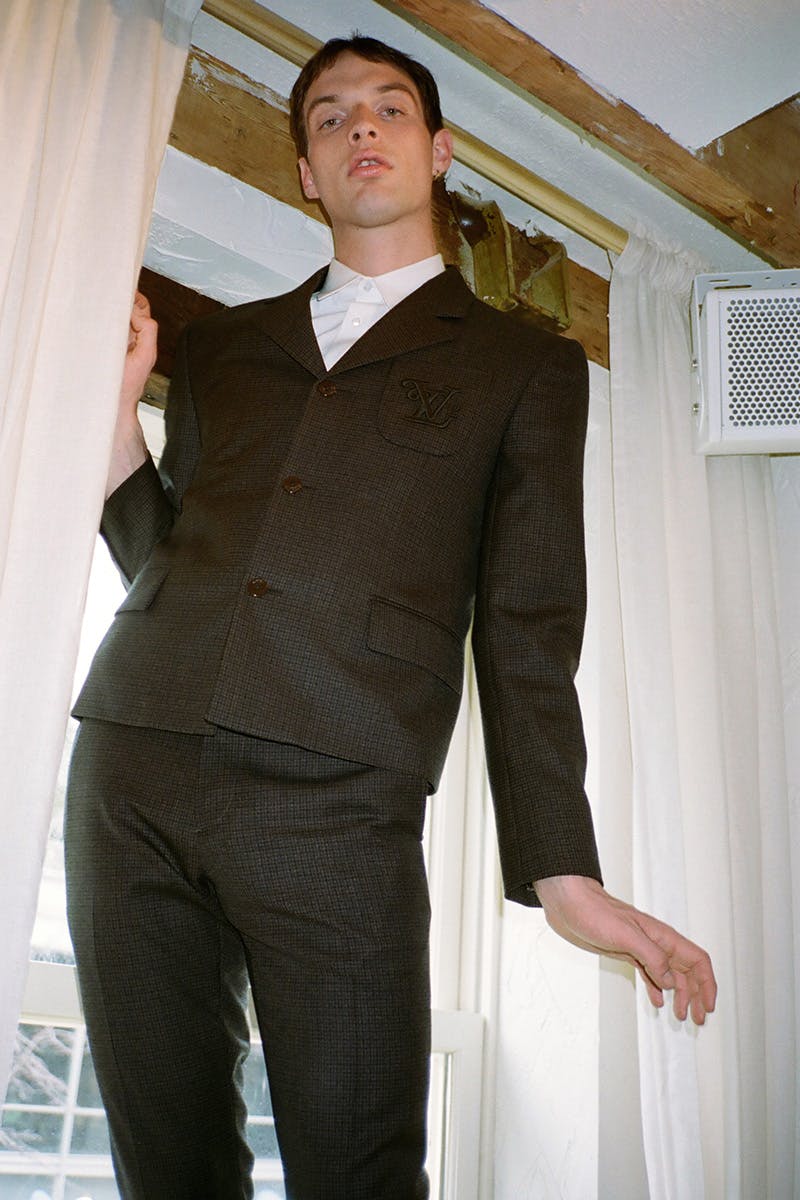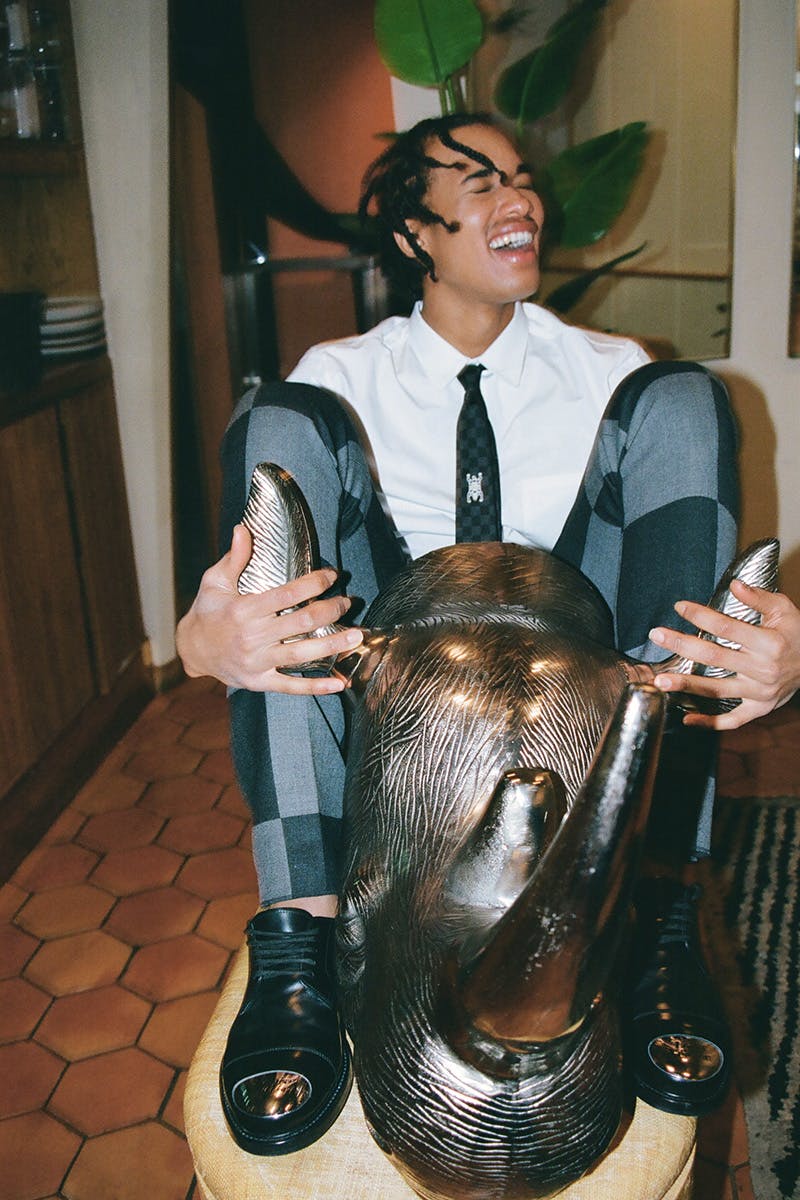 It's why the inspiration for LV² — the tailoring-heavy collaborative capsule collection between Nigo and Virgil Abloh — is one of those surprises that makes more and more sense the closer you look. No one understands how brands have become a platform now more than Abloh, who has turned his projects for multinational brands like Vuitton (as well as Nike, Evian, and Ikea) into "work-in-progress" acts of performance art. That's why it makes sense that Abloh is now using Vuitton as a wearable exhibit, where he can put the scope of Nigo's work where it finally belongs, validating the prescience the Japanese streetwear legend has always had.
Equally influenced by mod culture, Vivienne Westwood, Prince Charles, and centuries of craftsmanship at Savile Row, Nigo developed a penchant for bespoke suits in the mid-aughts, from the likes of Huntsman and Anderson & Sheppard. In 2011, Nigo linked up with United Arrows, one of Japan's most revered retailers, on a label called Mr. Bathing Ape. The label channelled the Bape founder's newfound penchant for British tailoring, filtered through a certain street sensibility. 
Highsnobiety / Richie Shazam
But in true Nigo form, he didn't seek to reproduce the styles wholesale, but rather added his own interpretation. In the same way BAPE and Billionaire Boys Club referenced vintage Lee and Wrangler rodeo clown jeans from the 1940s and 1950s (characterized by the prominent branding embroidered on the front), Nigo took that inspiration and turned it into running dogs or chainstitched BAPE logos. He did the same for classic tailoring and all its trappings, taking BAPE's signature camo and turning it into a silk tie, adding the BAPE head as a pocket detail on an oxford shirt, or taking the shooting star on the sides of his BAPESTA sneakers and putting it on a brogued wingtip, or a two-toned pair of spectator shoes.
Of course, Nigo can do this because he's the type of designer who learns the rules first before deciding which ones he feels like bending, or ignoring completely. "I like the fact that it's a world of simplicity, but great depth," he told Mr. Porter in 2011 when they launched his Mr. Bathing Ape collection. "There are rules that can be arranged or ignored, but never destroyed."
Two years after launching that first collection, Nigo has since shifted his focus to other projects, like Human Made. But something about Mr. Bathing Ape felt particularly ahead of its time in the way it synthesized old-school craft with new-school branding. As media theorist Dick Hebdige wrote in a 1974 paper on mod culture: "All youth styles are threatened with the eventual neutralisation of any oppositional meaning." Translation: Everything cool will eventually be ruined by lames.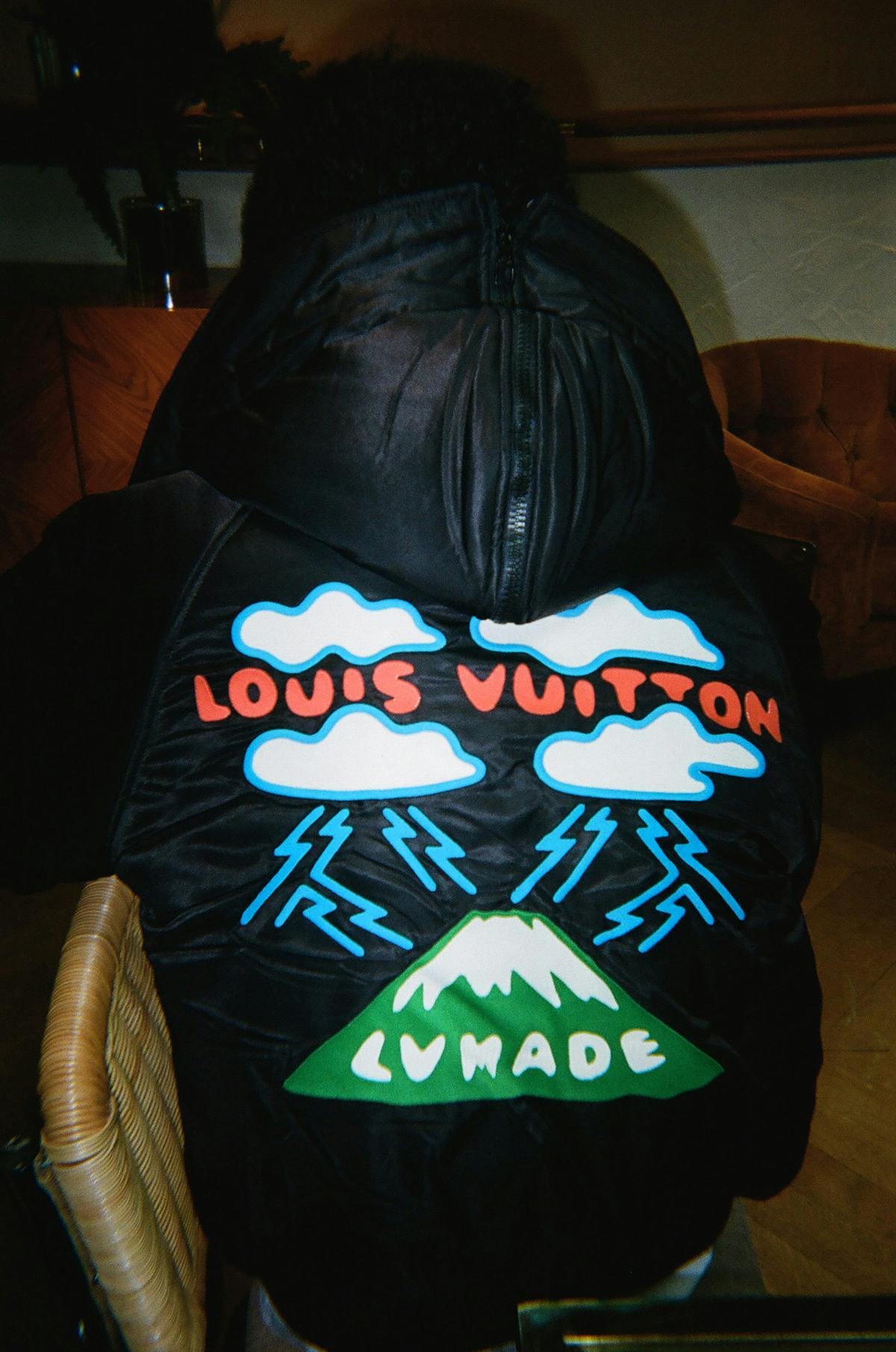 Thinking about men's fashion when Mr. Bathing Ape first released, it made sense for streetwear to embrace an elevated look. Some of the movement's elder statesmen, like Nigo, were flourishing in their early 40s. Younger men gravitated more toward tailoring and classic prep than brightly colored sneakers with coordinating screen-printed AlStyle AAA T-shirts (a time before Gildan was the standard). We were fresh out of a recession that made classic menswear a safe haven for style. It felt more subversive to dress up than dress down, until streetwear came back with a vengeance around the time Hood By Air began taking NYC's fashion scene by storm and Riccardo Tisci's tenure at Givenchy got everyone excited about Rottweiler and shark prints. 
But echoing Dick Hebdige some 45 years later, Virgil Abloh (recently minted by The New York Times as "Karl Lagerfeld for millennials") made it clear in an interview with Dazed that it's high time for something else. While most people interpreted his words as the death knell of streetwear, it was really the opening salvo of a new proposition for the sweet spot where luxury and streetwear have become a little too comfortable with each other's company.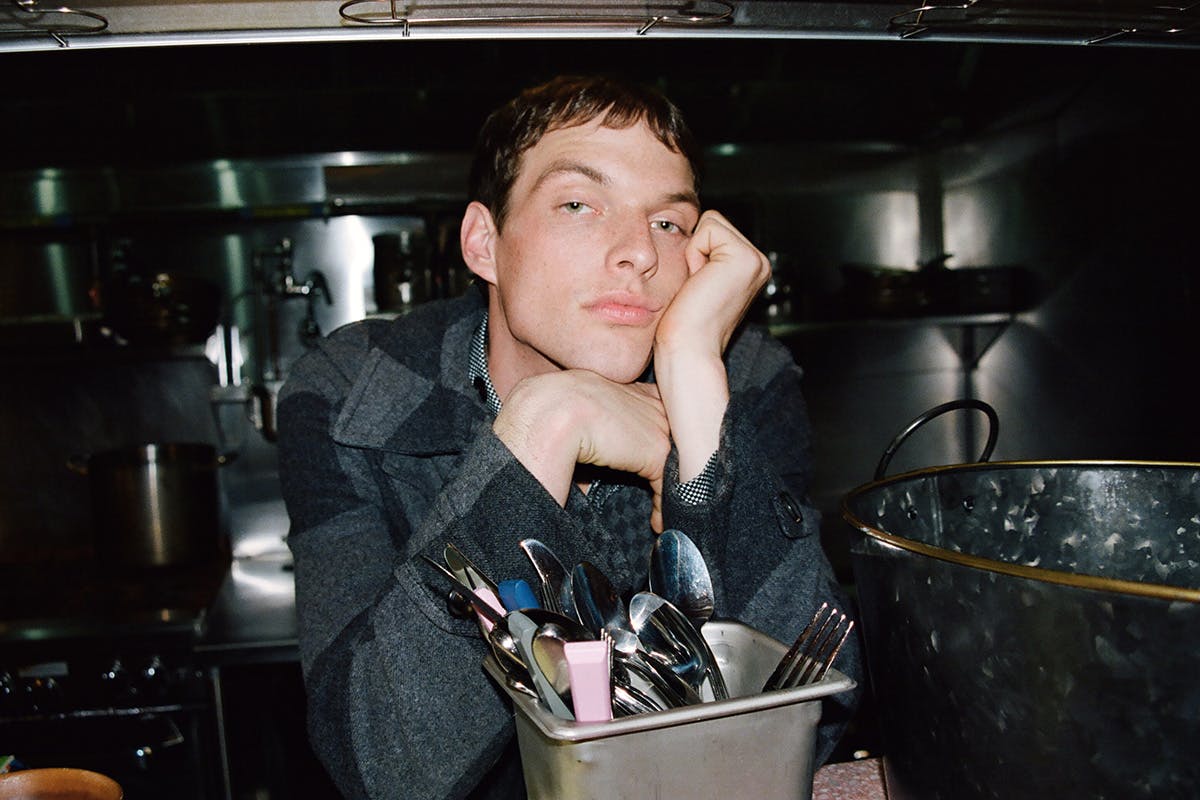 Highsnobiety / Richie Shazam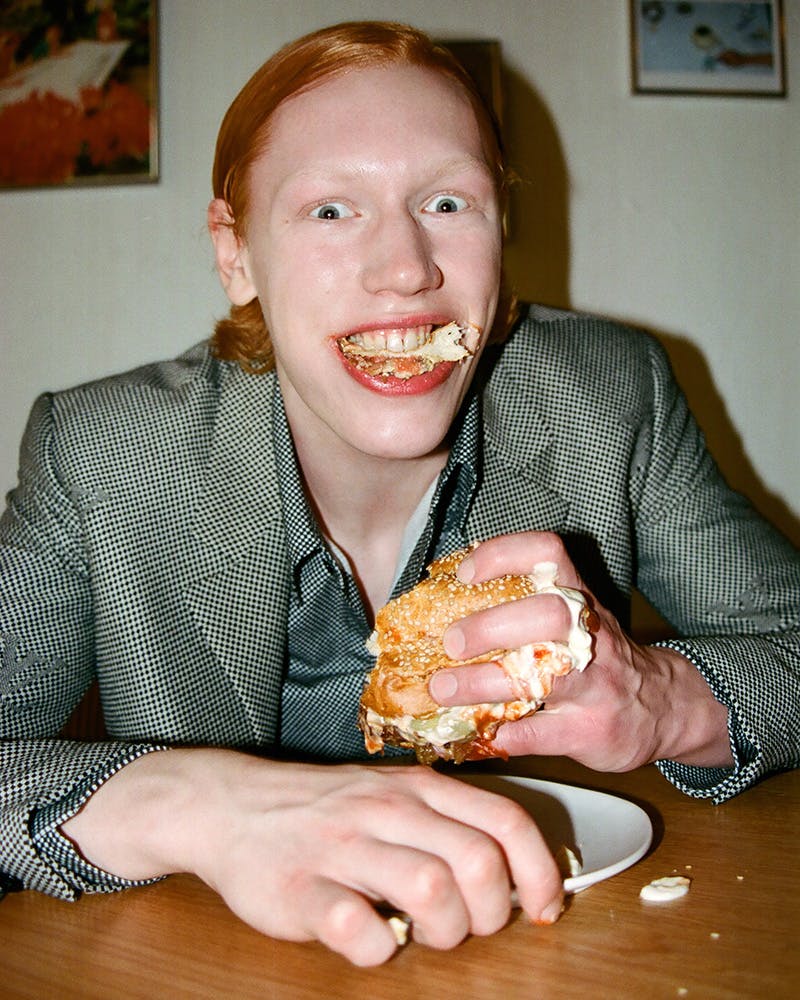 "If you speak to anyone that's been in streetwear for the last 15 years, it's always had this sort of nine lives, dying and coming back," says Abloh in a recent interview with Vogue. And if there's a person who's witnessed that phoenix cycle play itself out several times, it's Nigo. "Nigo has had... many identities within streetwear," continued Abloh. That's precisely what makes him the perfect candidate to help Abloh and Louis Vuitton chart their next path. 
In many ways, Abloh and Nigo's LV² collection is the logical evolution of what aspiration is today. The guys who gave us expensive hoodies with covetable graphics and full-zips that cover your face are now redefining what formalwear looks like. In the process, they're providing an accurate picture of where the men's fashion market is. Drawing inspiration from Hebdige's beloved mods, Nigo's own Anglophilia, and an impressive archive of slyly-referenced graphics, the collection successfully mixes together the "oh shit, I need that!" appeal of streetwear with the elevated craftsmanship of fine menswear.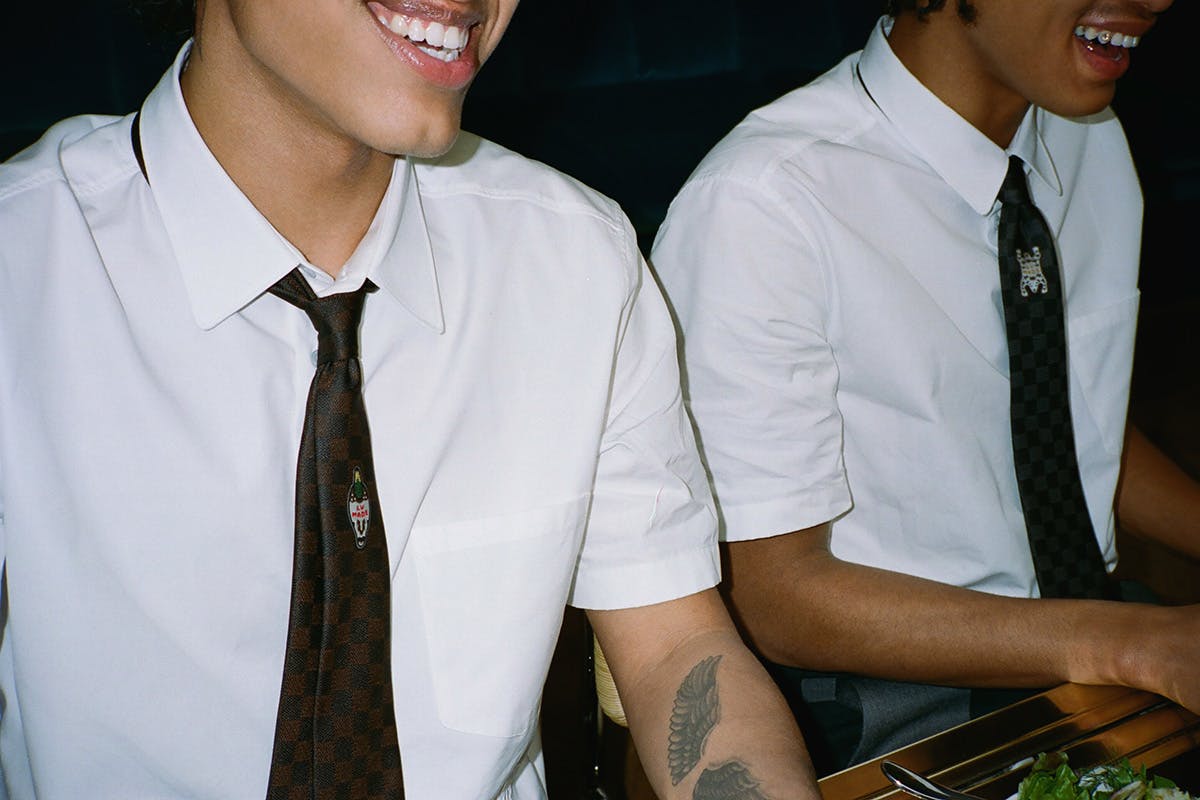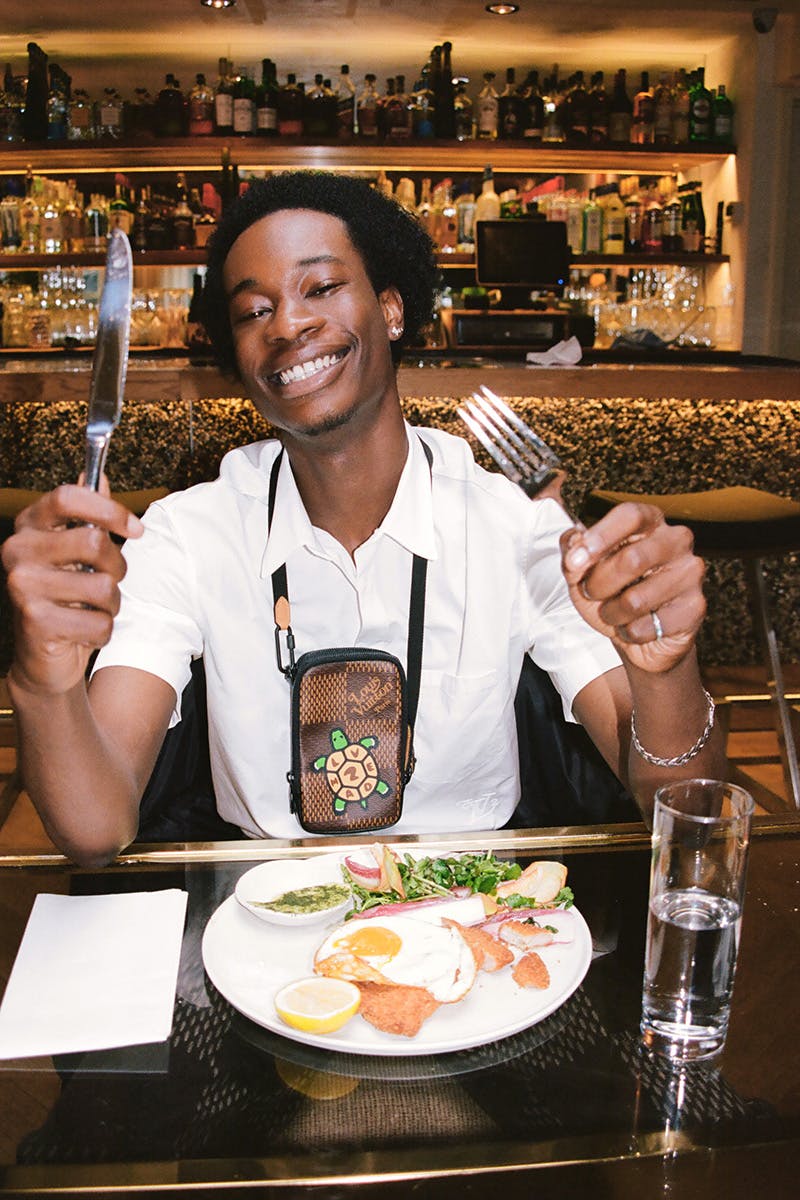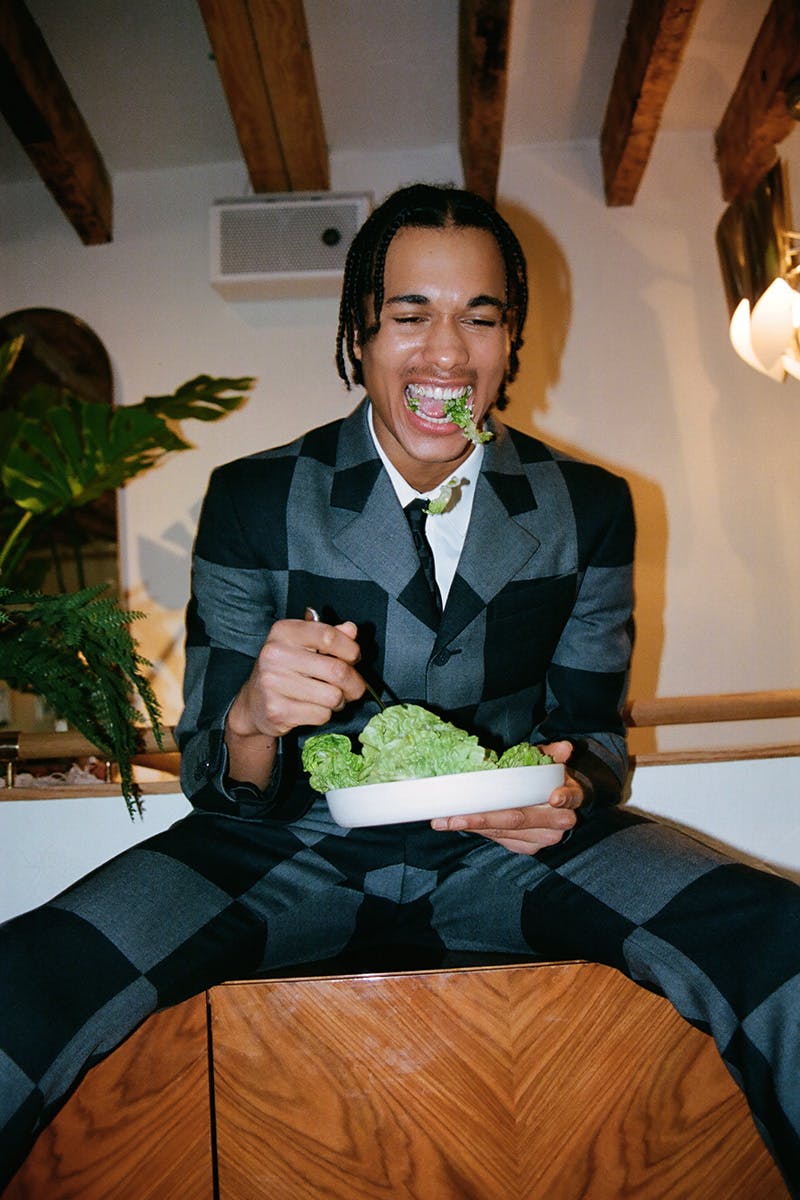 LV² sits at the corner of London's Carnaby Street and Tokyo's Cat Street, both shopping meccas in their own right, with their fair share of style tribes; The genteelness of a mod suit is electrified with a checkerboard pattern, a fur-lined hooded bomber jacket channels Nigo's Human Made graphic sensibilities while paying homage to Mount Fuji. Even Verdy, Nigo's protegé and the de facto prince of Japanese streetwear, gets some shine through reinterpreting the Louis Vuitton logo with his "Girls Don't Cry" typeface. Vuitton's signature Damier checkerboard print is used for the first time under Abloh's tenure, turned into an exploded graphic on leather goods and denim coordinates, with the exaggerated pattern taking on the look of intricate Japanese sashiko threading.
As if that wasn't enough, the most covetable accessories in the collection aren't sneakers — but they're certainly inspired by them. Riffing off of Nigo's designs for Billionaire Boys Club (his label co-designed with Pharrell and SK8THING), oozy leather goods like tote bags channel the syrupy logo and waffle-print footwear that characterized the brand, giving a whole new meaning to "drip." Footwear takes its cues from tassel-soled Dr. Martens and Clarks Wallabees alike, grounding the otherwise grown-up looks firmly in subcultures like punk, ska, and reggae.
So, if youth style is constantly in danger of looking old, Nigo and Abloh have built in multiple identities into just one collection. For the jaded streetwear head, it's the high-end next step they've been waiting for; for the neophyte still happy waiting in line for Supreme, it's a new aspirational symbol. And since history repeats itself faster than ever in the hyperspace era of trends, it wouldn't be surprising if we were due for another classic menswear revival (and mostly an accompanying recession) very soon.
"I like the idea of 'the future lies in the past,'" said Nigo to AnOther about his Mr. Bathing Ape line. "I started out as an enthusiast and I managed to become successful by doing what I wanted to do. There's really no master plan," he continued. That philosophy also applies to what he's done with LV², tapping into his own archive to create something novel — and it happens to be just what menswear needs right now.