Levi's has released a limited edition 501 celebration collection to mark the jean's 144th birthday which falls on May 20, or 501 Day, as the brand has named it.
The jean that's been worn, torn, repaired and styled by generations of workers, rock stars and even presidents gets the birthday celebration it deserves this year. The collection includes custom Levi's 501 jeans, shorts and a trucker vest, and limits each piece to 501 (why they didn't round down to 500, I don't know).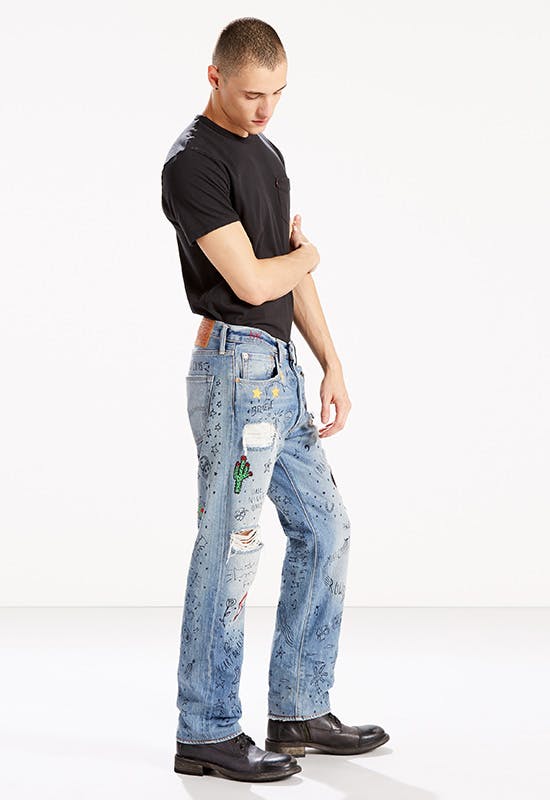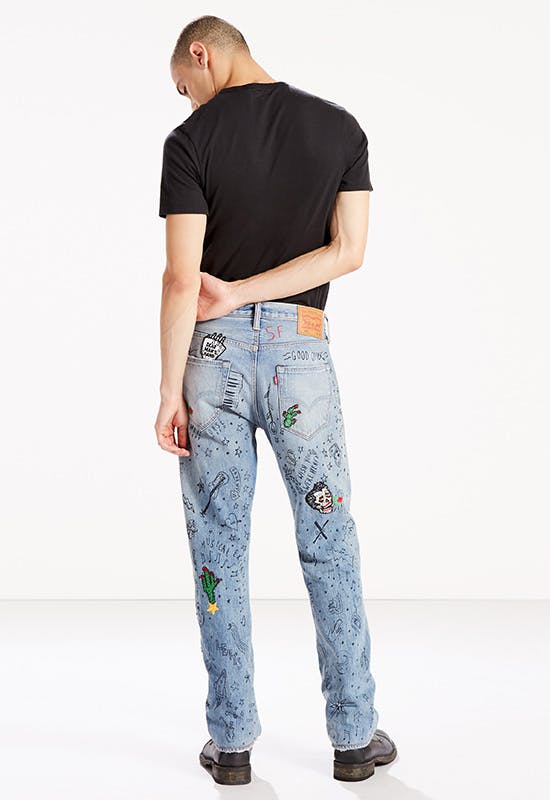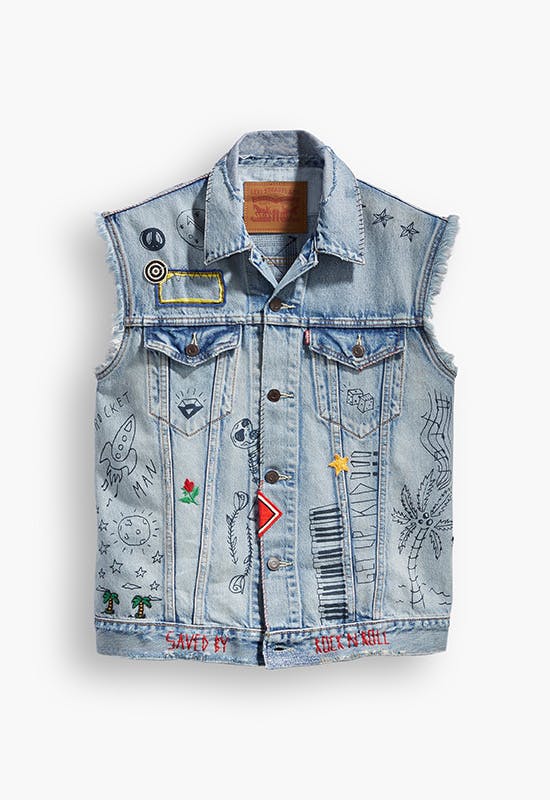 Each 501 Day celebration collection piece has been designed to honor its rock'n'roll history with distressing, scribbled embroidery and vintage customization. The Levi's design team traveled to music capitals Austin, Nashville, New York and San Francisco to gather inspiration. Doodles and sketches act as visual souvenirs from each location and decorate the collection — bats represent Austin, the Golden Gate Bridge, San Francisco, and Music Row, Nashville.
In addition to the limited releases, Levi's released the fifth episode of its documentary series The 501 Jean: Stories of an Original. The latest episode focuses on music and the 501's relationship with music history and icons. Solange, Snoop Dogg, Vince Staples, country singer Dwight Yoakam, and others discuss Levi's inextricable link to and presence within music culture.
The Levi's Stories of an Original series documents the 501's 140 plus years and the various cultures it's influenced. Up to now, the series has looked at the jean's impact on workwear, fashion and rebellious subcultures. Episode four journeyed to Japan to explore how the Japanese adopted the jean in the '50s before growing increasingly obsessed with Americana style.
Levi's is also creating a 501 Day music video made up of fan videos. For a chance to be featured, upload a video of yourself living, moving, jumping, dancing or just having fun in your 501s to Instagram and mention @Levis_Germany. Visit the page first to find out how others have been showing off their denim.
The collection is available from May 20 at Levi's stores and online.
Check out the Supreme x Levi's Spring 2017 collection.