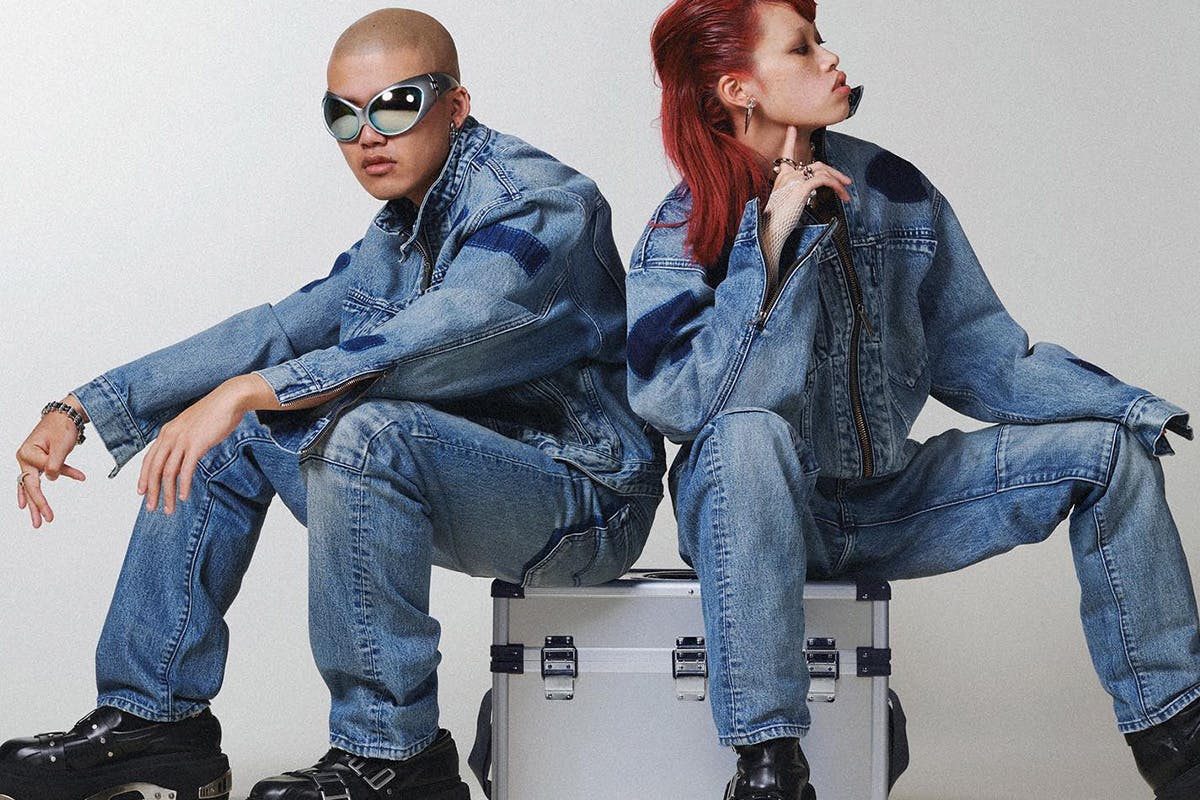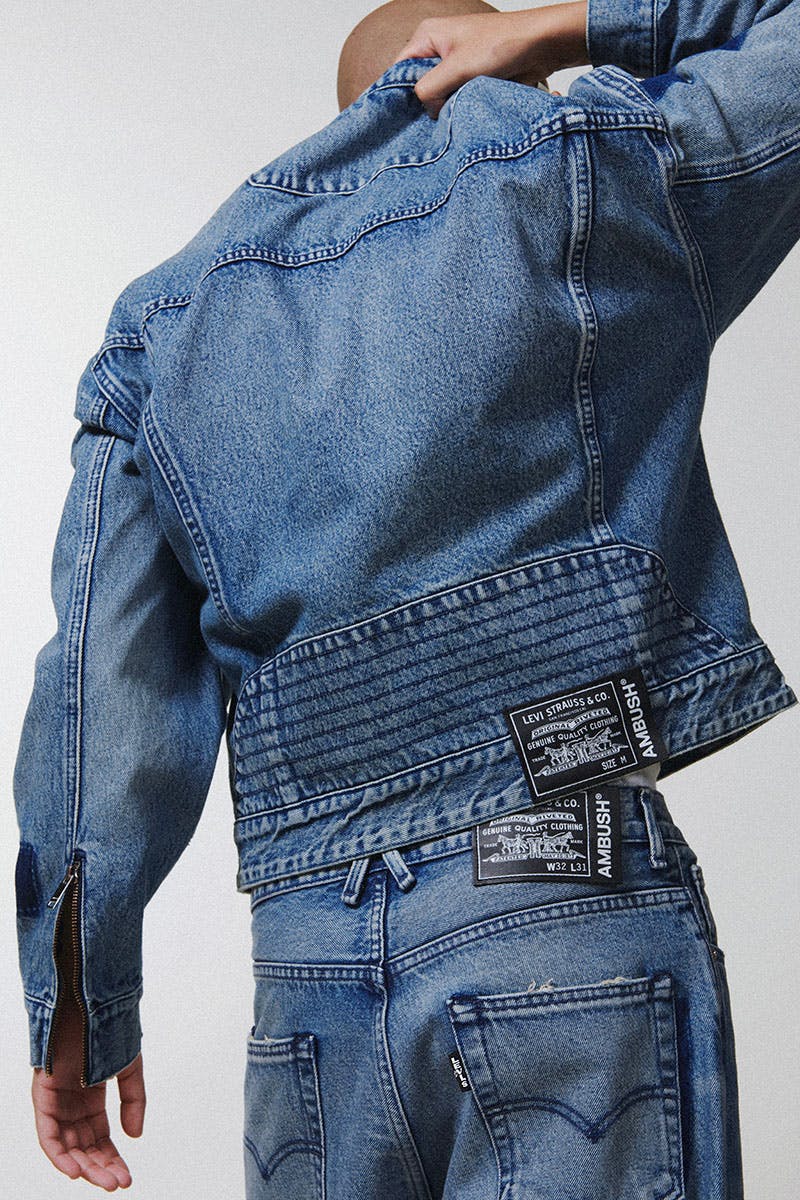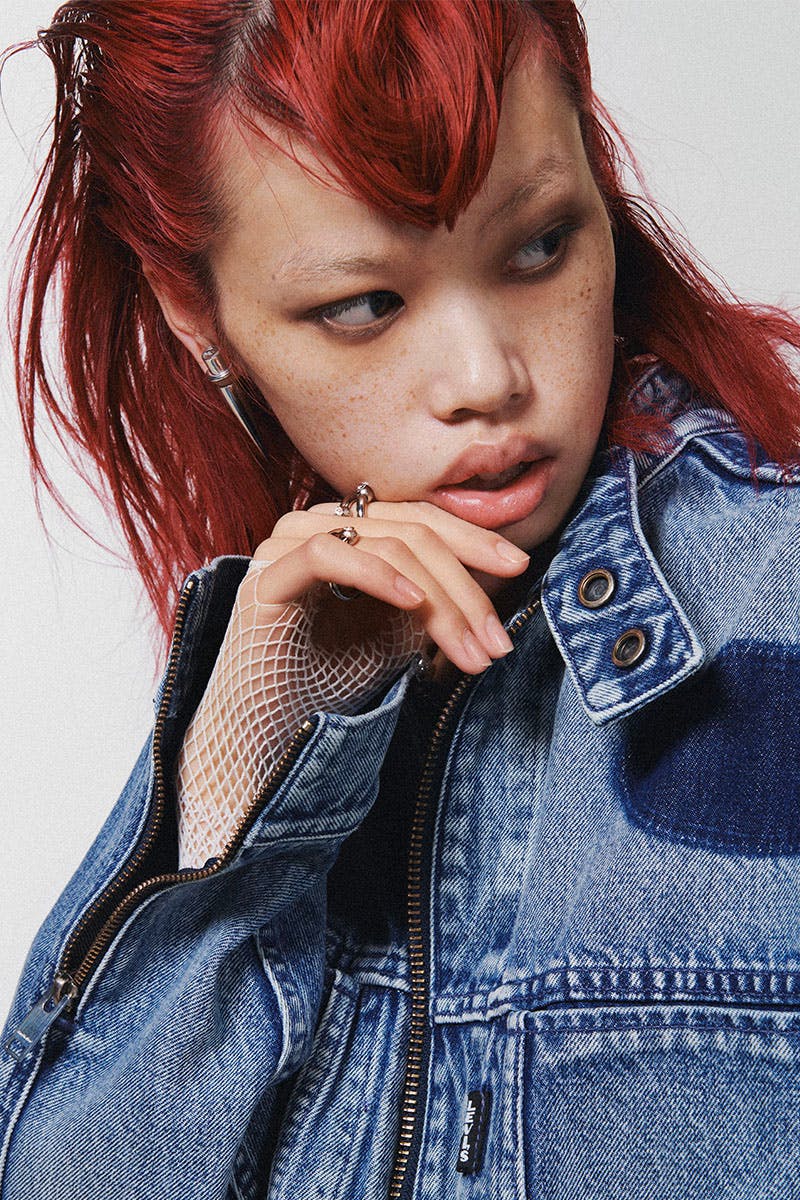 What comes to mind when you think of a punk attitude mixed with high style? Yoon's AMBUSH, of course. Designed and delivered without compromise, it knows how to turn heads, and turning heads is precisely what it's set out to achieve with its moto-inspired SS23 collaboration with Levi's.
If we've learned anything from Hollywood blockbusters, it's to employ an "if it works the first time, hit 'em with a sequel" attitude when delivering product.
For Levi's and AMBUSH, simplicity led to success. First connecting the dots last year, the pair served a collection that doubled down on everything for which Levi's is globally loved – denim jeans and jackets, obviously.
As to not go too drastic straight out of the gate, Yoon's first AMBUSH collection for Levi's simply reworked the silhouette of classic denim styles, upping the attitude and flair for a more contemporary, edgy finish.
Clearly, this was the right decision, as the first collection's success has birthed a sequel. This time around, the stakes are upped as AMBUSH pulls inspiration from the high-speed world of motorbiking to refresh a pair of jeans and a trucker jacket.
The collection's inspiration shines through with unmistakable clarity – jeans feature bike panels at the knee, as well as an updated zip fly and waistband fastening reminiscent of biking leathers.
For the trucker, the same can be said, as the traditional Levi's collar is done away with in place of a stand collar, complemented by ribbed paneling, zips at the wrist, and contrasting denim patches.
A welcomed addition to any denim arsenal, you'll find the AMBUSH x Levi's second collection online now.
Shop our favorite products