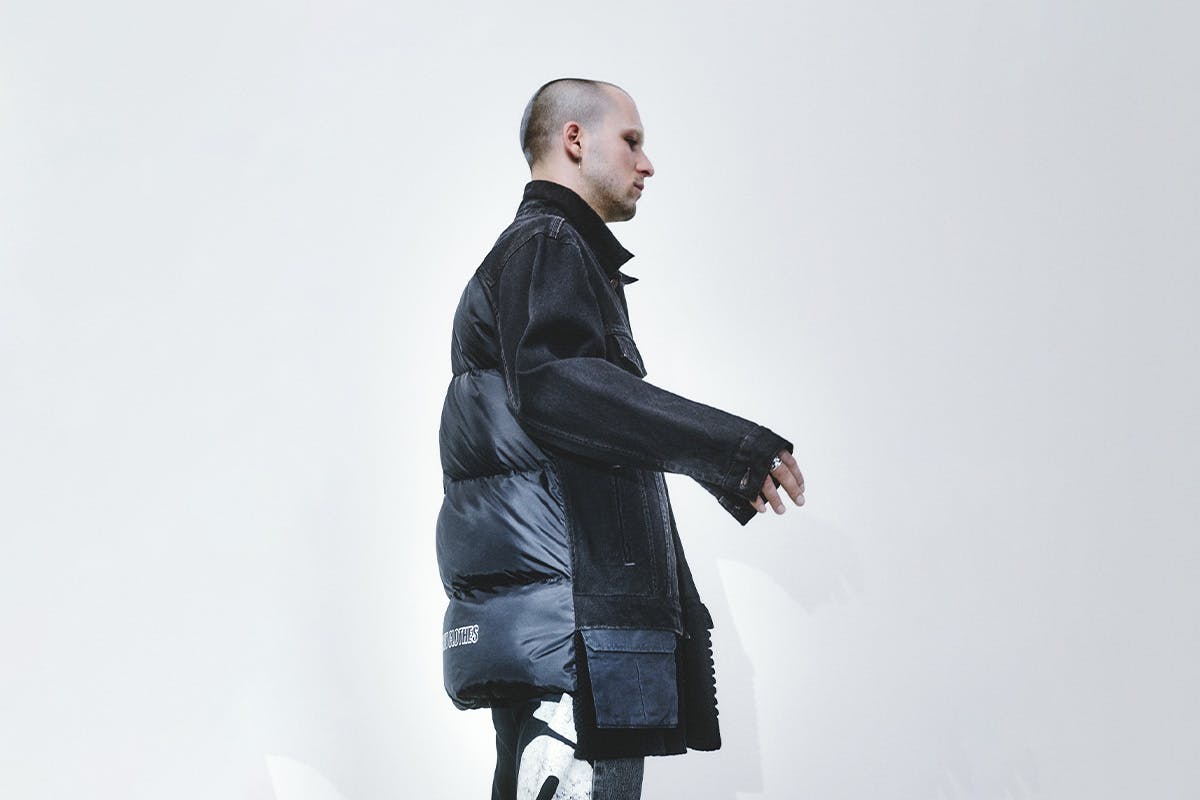 Levi's understands subcultures better than most. With a long history of mainstream endorsement and an equally impressive slew of subcultural collaborations under its belt, it's no surprise that it's the modern-day icon that it is. The latest in the long line of collaborations comes in the form of Levi's x Undercover.
The collaboration is a raw combination of both Levi's and Undercover's identities. Made-in-USA denim meets down quilting, layered knits, and a range of Undercover's graphic splashes for a collection that's as irreverent as we've seen in recent times.
The six-piece collection stretches from outerwear to pants, but we can guarantee that they're nothing like you expect. The outerwear is a dramatic amalgamation of influences. Take the Mod Coat, for example, which sees a Levi's Trucker Jacket split at the seams and sewn onto a canvas fishtail parka. Equally as striking is the Hybrid Trucker Down jacket, which, abiding by the same principles, features down quilting to the reverse and a Levi's trucker to the front.
A real highlight of the collaboration, though, is the Hybrid Denim Sweatpants. From in front, these beaten black jeans feature Rebel Gods text across the crotch. Flip them around, and you'll find heavyweight cotton sweatpants finished with military-style flap pockets.
The Levi's x Undercover collection embodies Undercover's famous 'WE MAKE NOISE NOT CLOTHES' slogan, which details the garments.
Shop the best of Levi's x Undercover below.
Want to keep browsing? Head to the Highsnobiety Shop for more products that we love. Highsnobiety has affiliate marketing partnerships, which means we may receive a commission from your purchase.