As we cruise into autumn, Louis Vuitton is rolling out its seasonal collection. Between the accessories and NIGO collab, there's plenty of reason to stop by your local LV store but the luxury house is sweetening the pot with a dozen limited edition necklaces, available in select cities across the globe.
Virgil Abloh's vision for LV has been very heavy on pop-ups. Actually, it's been heavy on travel in general and even experimented with international runway shows during the COVID-19 pandemic.
It's a smart play for getting the global Louis Vuitton audience involved by both drawing attention to the company's flagship stores and boosting foot traffic. Why shop online if you can head on down to the local LV flagship and check out the goods IRL?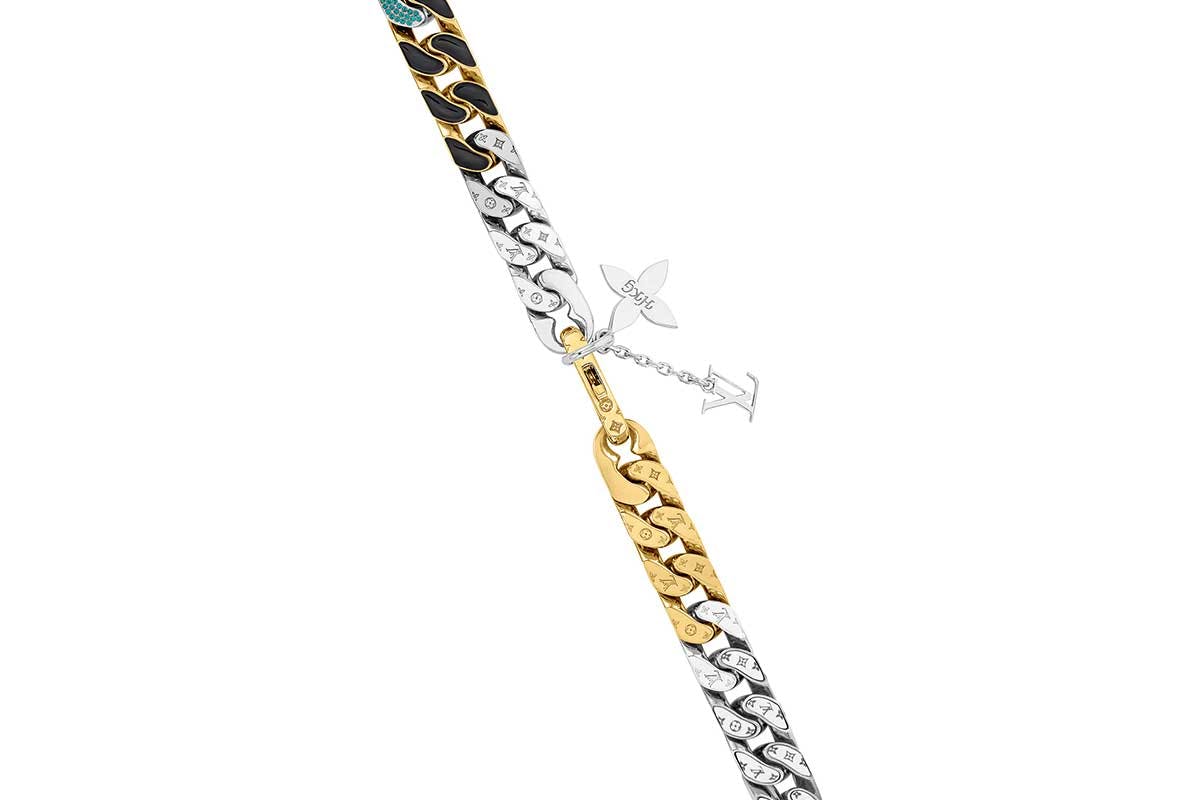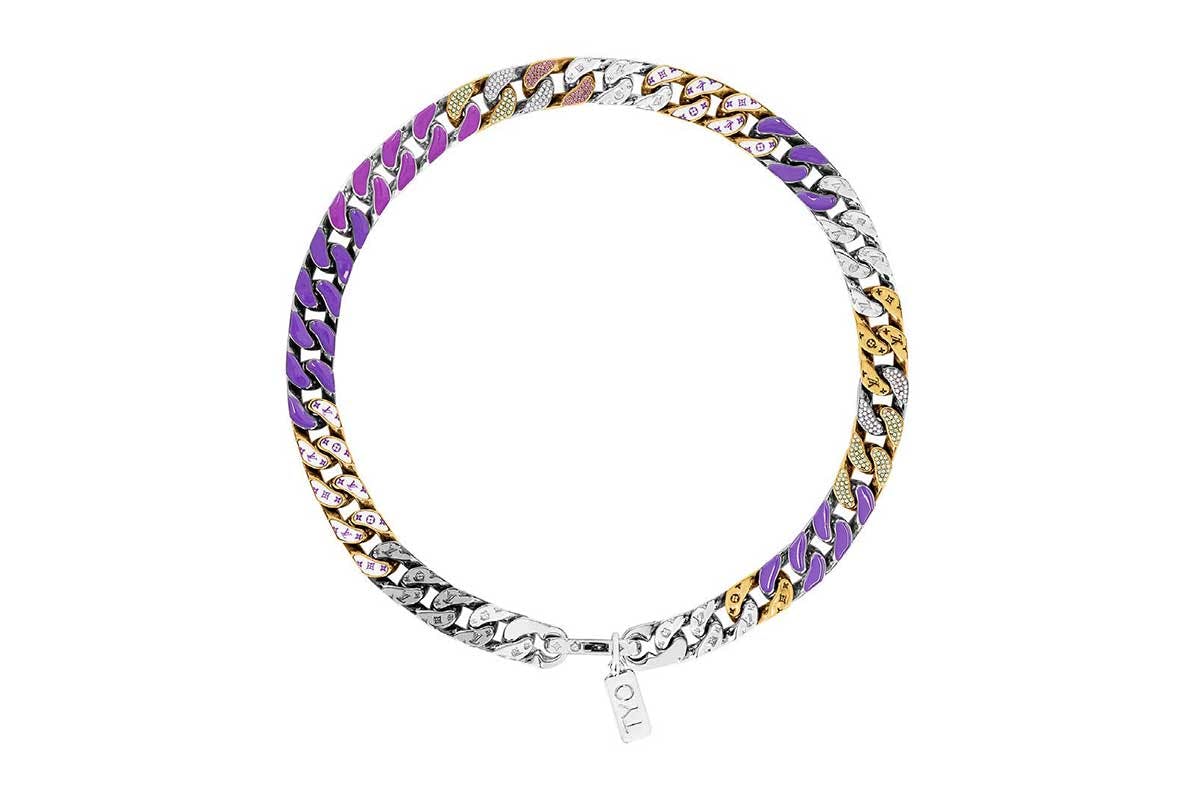 The new LV Chain Links Necklace "Around the World" tour has similar intent.
A dozen cities — including Chicago, Tokyo, Dubai, Los Angeles, London, Seoul, Chicago, Milan, Hong Kong, and Paris — will host a touring pop-in at each LV outpost wherein one unique Chain Link necklace will be offered.
Originally introduced by Abloh in Spring/Summer 2019, the Chain Links jewelry speaks to his preference for hefty hardware, mirroring the straps that dangle from his LV Trunks.
OG gold Chain Links retailed for $1,440 but the city exclusives are a far more imposing $4,800, presumably to account for the scarcity and vivid pop art-inspired colors.
These necklaces are almost more collectibles than jewelry, though, as they also come with a plate engraved with a three-letter code for the city it represents and a bespoke pouch made of fabric recycled from the Spring/Summer 2020 collection.
The question is, who's a big enough LV fan to travel across the globe and pick up all 12 Chain Link trinkets?