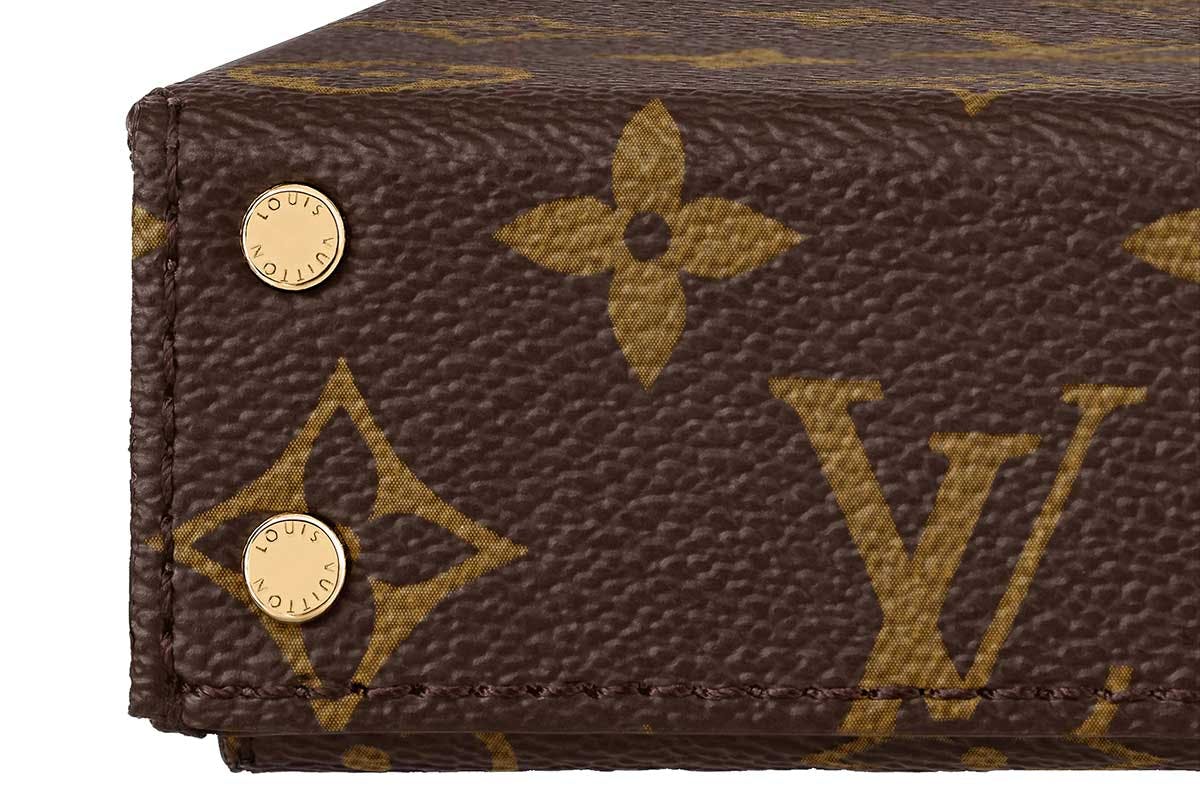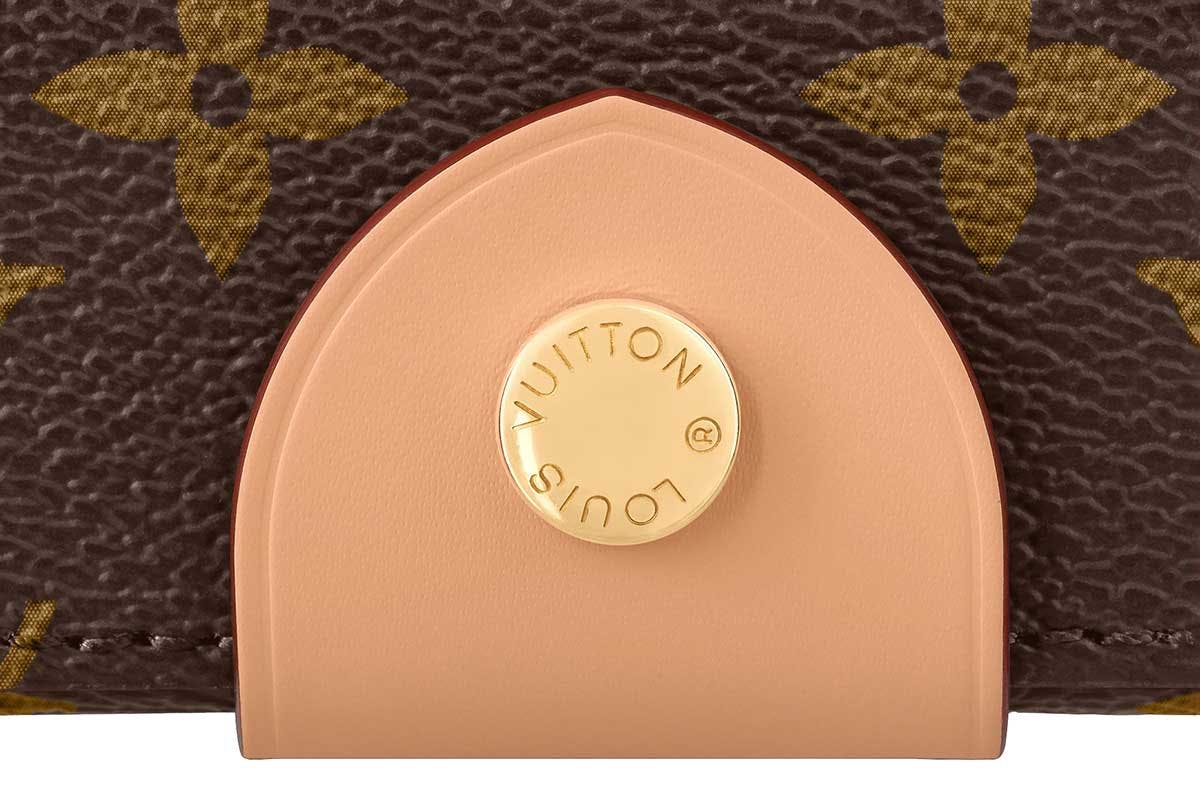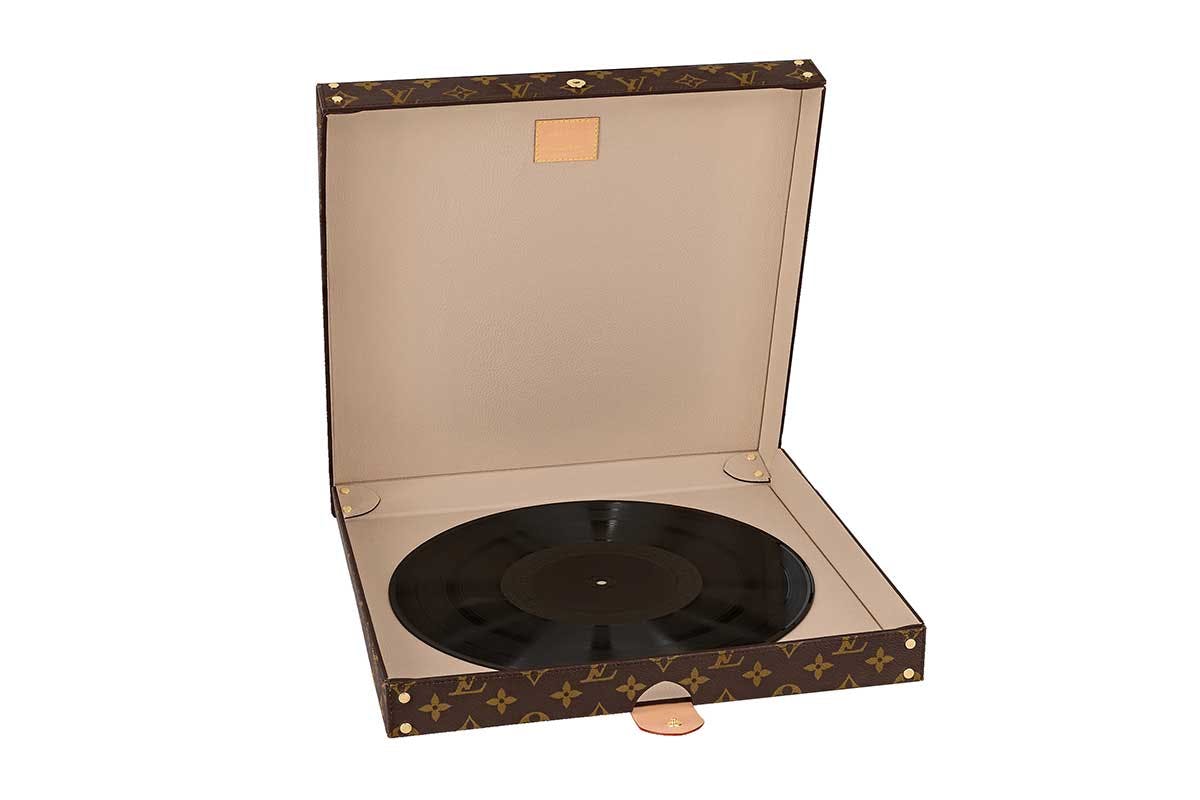 As made clear by last week's wacky Prada Outdoor drop, we love a good bougie tchotchke. The latest and greatest cost-ineffective curio is a leather "pizza box" by Louis Vuitton, which is barely a box and absolutely not meant for pizza.
Like some other wildly cool accessories from Fall/Winter 2021 — not Fall 2021, mind you — this new LV treat is inspired by Virgil Abloh's love for travel and music. And traveling with music. And maybe even musically traveling.
This little contraption is called a pizza box because its shape comes from the containers that transport hot pies. That's the only similarity. Unlike your typical cardboard case printed with an illustrated Italian chef, Louis Vuitton's new case is covered in cowhide monogram canvas, the 14"x14" package is graced by thematic white text on its "lid" and sealed with a leather strap laden with a gold snap button. Fancy fixings for shrouding a stack of precious vinyl (none included with purchase, sadly).
Inside, a smooth leather surface makes plenty of scratch-free space for your precious wax. Curiously, it doesn't have any handles or attachments for easy grasping, but the shape is sleek and the canvas is grippy enough that anyone could easily get hold onto the box or tuck it into a more conventional LV bag.
Speaking of, compared to some of LV's cutting-edge new tech, the pizza box is a decidedly low-fi design, which is almost certainly intentional. Its geometric silhouette is indebted to the legacy of Louis Vuitton's leather trunks, speaking to an obstinate functionality that's aligned with the mindset of people who still buy and spin vinyl.
For $2,090, you'd think the Pizza Box would be a slow seller and maybe so: it's not available on Louis Vuitton's website and is likely only attainable through the brand's boutiques.