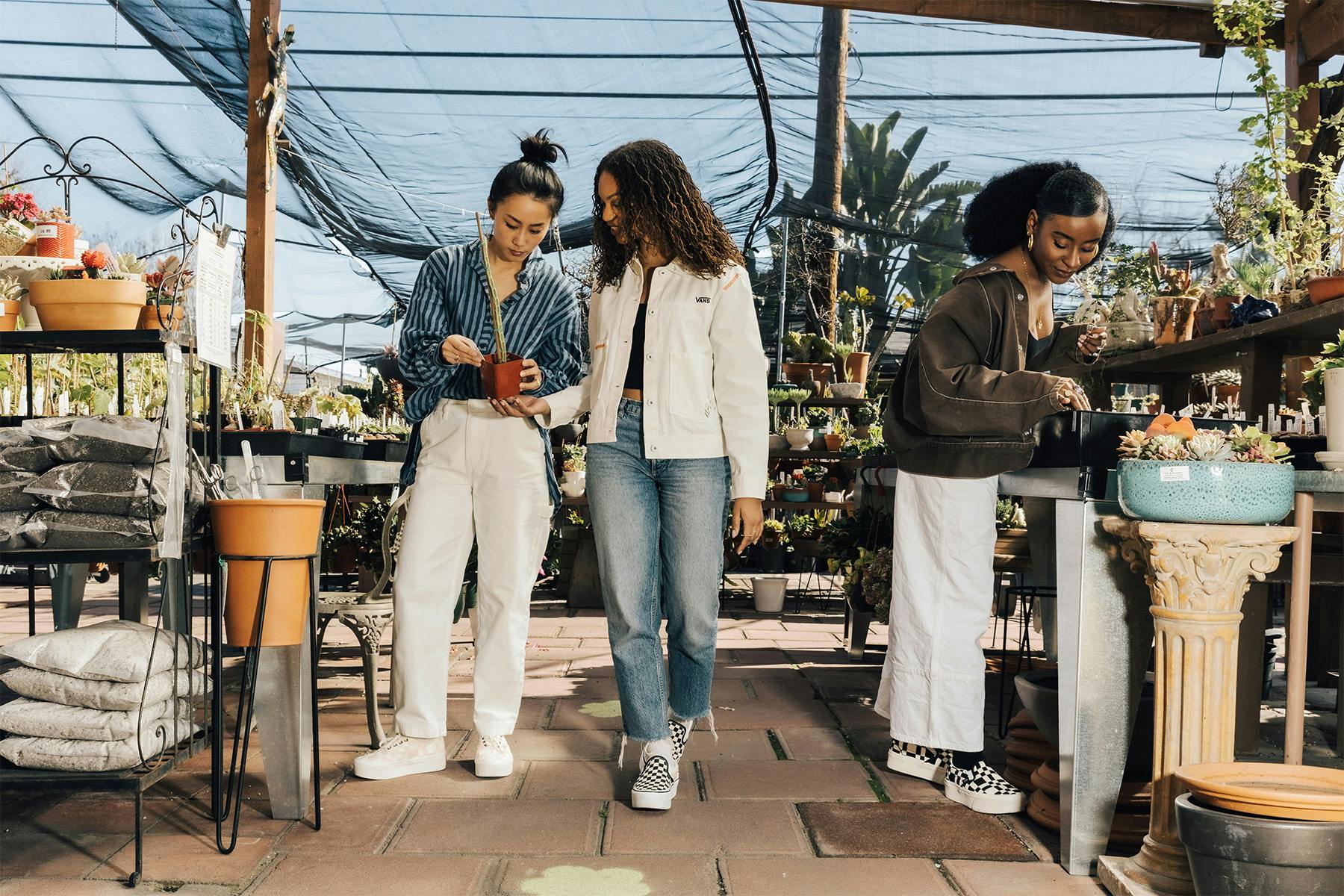 Regardless of if you're feeling it or not, love is in the air.
Flowers and tables for two seem to be popping up everywhere as cuffing season takes full effect.
While some are busy making plans with their significant others, we decided to spread the good vibes this year and celebrate the season of love in the best way we know how – with friends.
Joined by Vans, we explored the city of LA, testing out iconic venues and up-and-coming spots to create a roadmap to the ideal day to spend with the ones who matter most.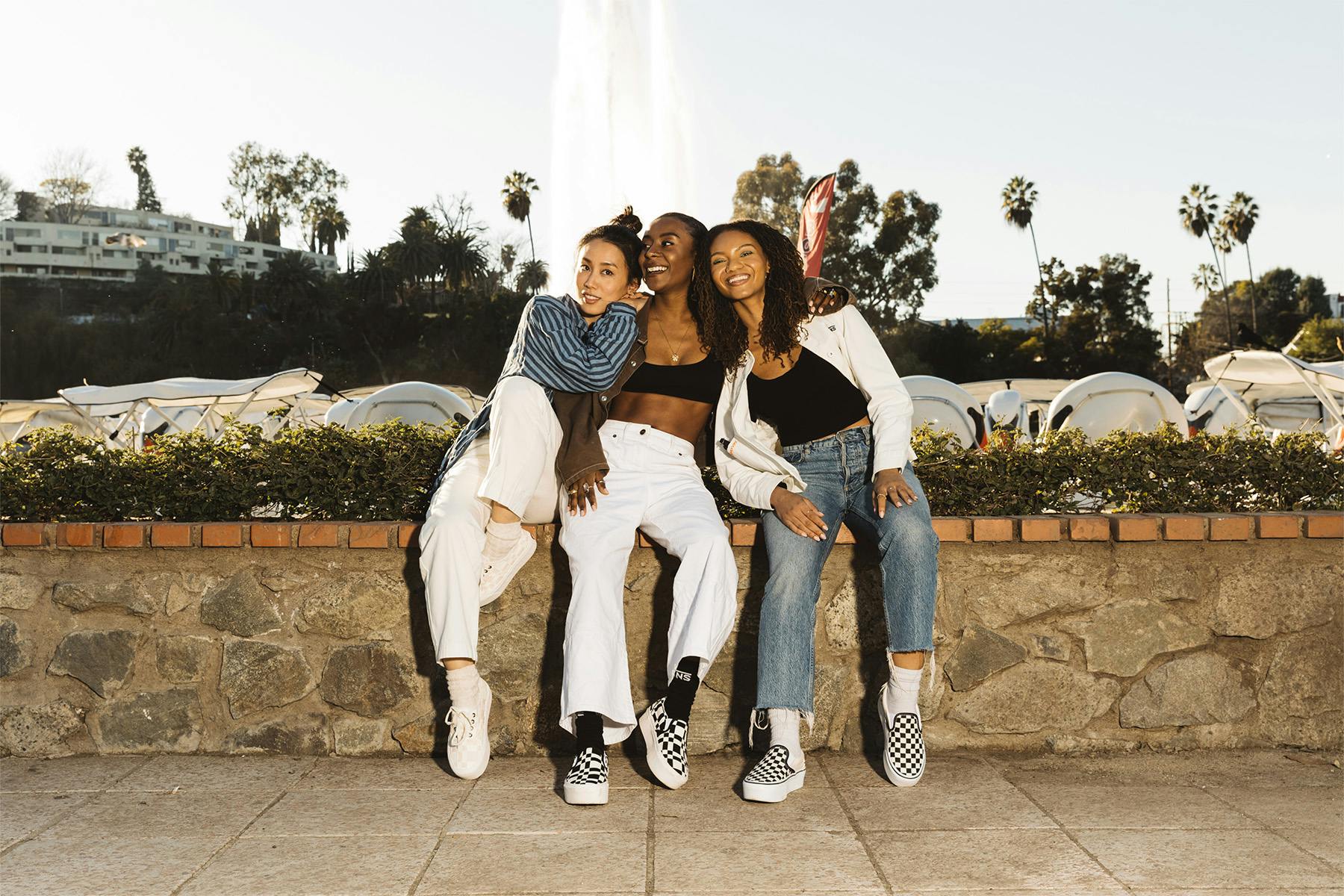 Inspired by Vans' range of silhouettes, from Classic to Stackform, we set out to uncover equally diverse spots with LA's own Leah Thomas, Ciera Nia, and Jenny Ong. From classic date-spot favorites to unexpected venues the trio tested out venues from DTLA to East Pasadena. Check out a few of our recommended stops to make your love-filled celebrations that much more special this year.
Opting for plants over roses, we decided to switch things up by kicking off the day at California Cactus Center. While picking out the perfect plant/pot combo, we caught up with sustainable activist, Jenny Ong, who was sporting a pair of the latest from Vans Classics. In a collection that will make you do a double-take, these new Classics take a twist on iconic silhouettes from the Slip-On to the Sk8-Hi, featuring the thick-soled Stackform shoe. Seamlessly blending the old with the new, Vans provided us with a style as unexpected, yet authentic, as our day in LA.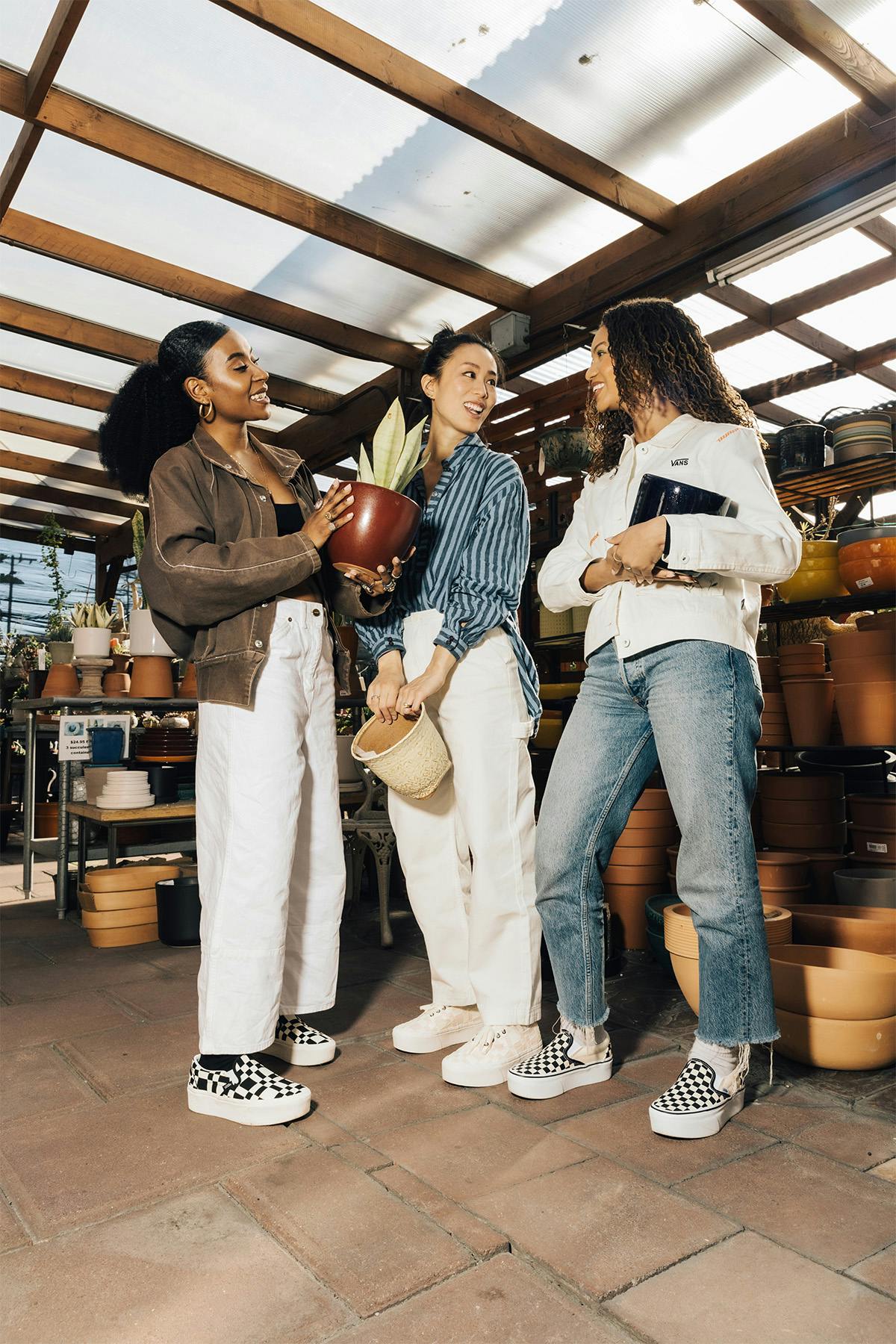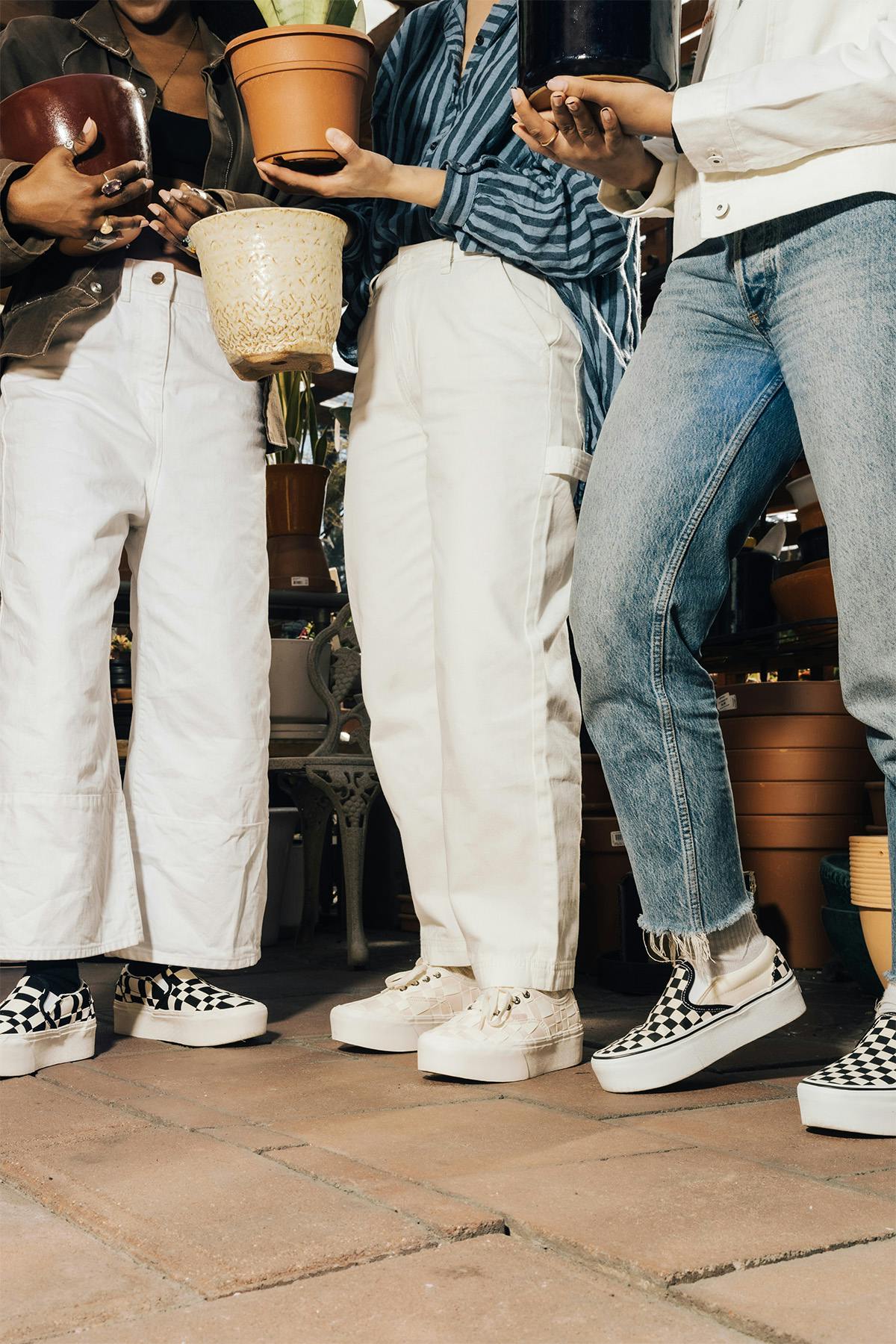 With cacti in hand, we decided to kick things up a notch at The Let's Go! Disco and Cocktail Club. Under the glimmer of the disco ball, we sang, danced, and were merry – the perfect scene to celebrate the love shared between friends. While catching a breather from the dancefloor, we tapped in with model and artist Cierra Nia, who showed off her Woven Check Classic Slip-On Stackforms.
Derived from Vans' OG slip-on shoe, the Stackform distinguishes itself with more edge, creating an elevated classic. Featuring a thick sole, with a 34 mm sidewall height to be exact, and an updated checkerboard design, the Stackform provides the same authenticity and comfort as its predecessor with padded collars and signature rubber waffle outsoles.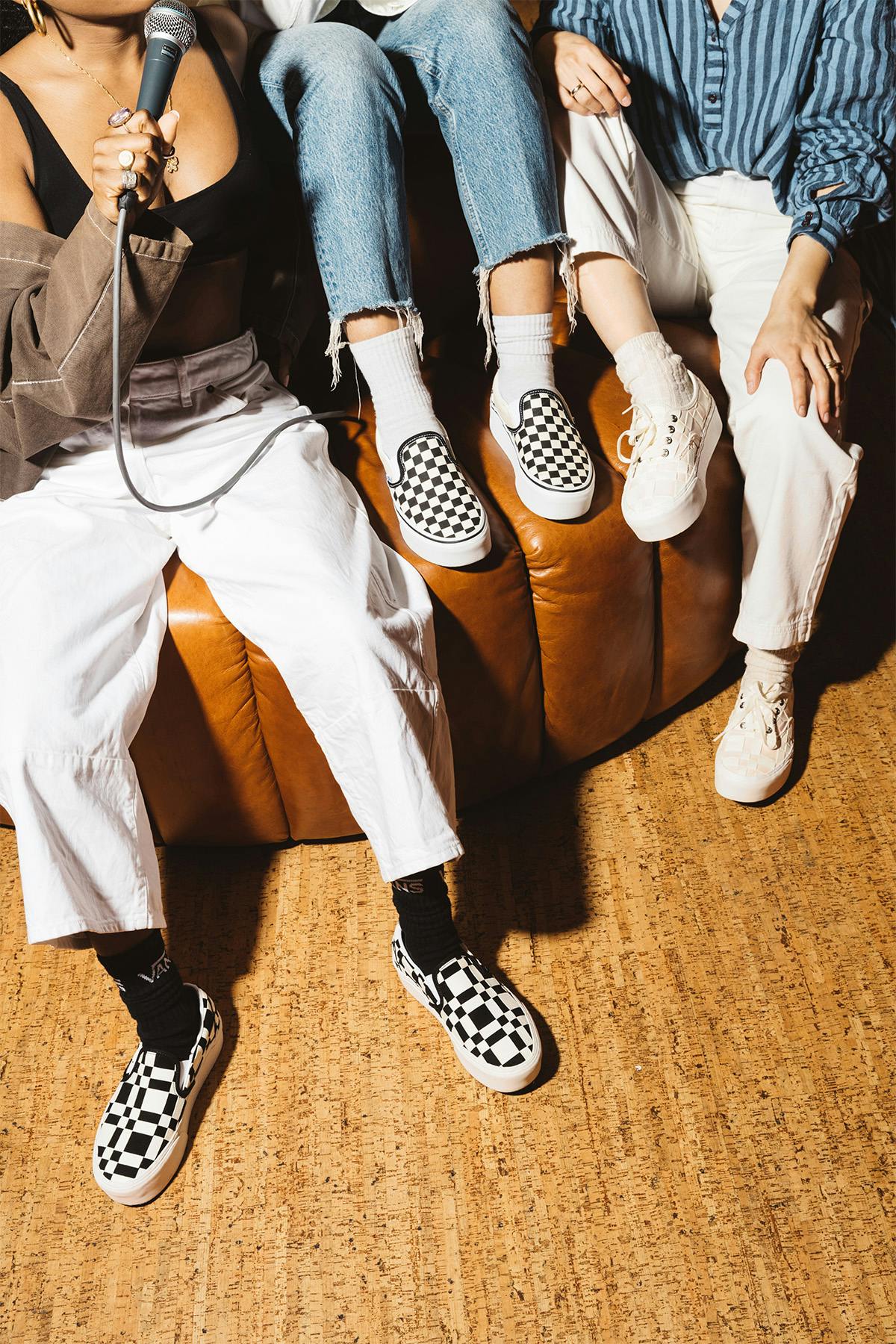 Speaking of classics, we finished up our tour with an activity as quintessential for LA love birds as checkerboard print is for Vans. Succumbing to the love/hate relationship we have for all things corny during this season, we took out a Swan Boat in Echo Park (don't roll your eyes, it's actually very fun). Here, we tapped in with author and activist, Leah Thomas.
Sporting the Classic Slip-On Stackform in black and white while paddling through Echo Park Lake, we took a closer look at the refreshed shoe. Chunky, but slip-on, woven, but still checkerboard, the Classic Slip-On Stackform proves that icons, and iterations thereof, will never go out of style.
Shop all-new styles from Vans at vans.com/classics.