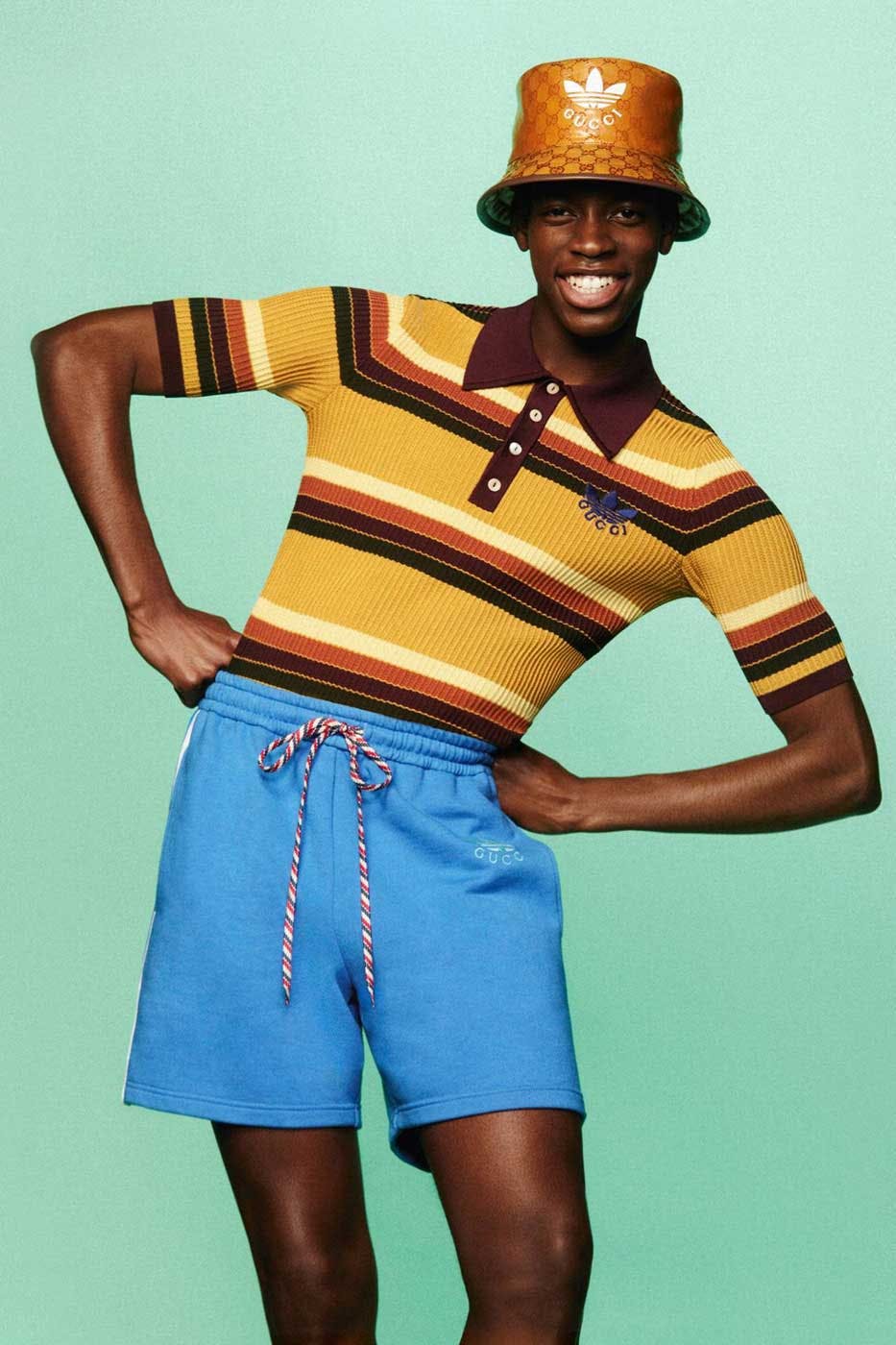 No one's on top forever, as the old truism goes, and it's rarely more applicable when used in the context of the fickle fashion industry. Lyst's quarterly reports have spread the good word of Balenciaga for what feels like an eternity but now the king is dead, long live the king.
Well, not really. According to the Lyst Index's Q2 2022 report, Balenciaga is no longer the number one hottest fashion brand on the planet: it's merely the number two hottest fashion brand on the planet. Them's the breaks.
It's Gucci, the big double-G itself, sitting pretty up top as the most-searched-for and mentioned fashion company over the past several months according to Lyst's metrics, breaking Balenciaga's nine-month-long winning streak.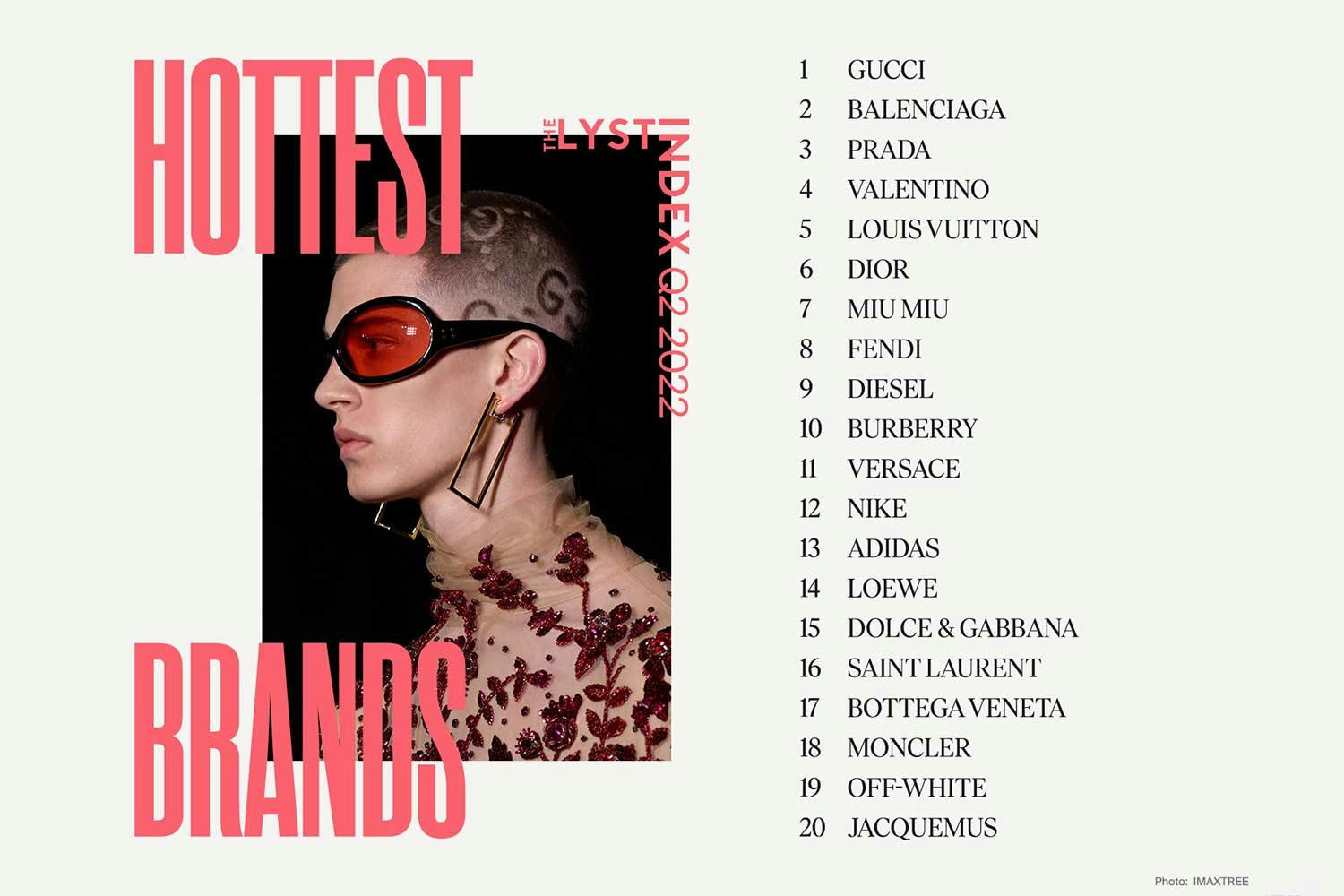 No one better to hand the torch to than your old hacking lab partner, hmm?
Certainly, adidas x Gucci was the deciding factor here, fueled by frenzied demand for the collaborative Gazelle sneakers in particular, though the many A-list talent that flexed the collection — Elliot Page, Idris Elba, Brad Pitt, Harry Styles — didn't hurt.
Meanwhile, Kanye kept Balenciaga the talk of the town and the just-concluded YEEZY GAP & Balenciaga tie-up helped support the strong #2 showing for the house of Demna.
No shock to see Prada at number three but Valentino at four, followed by Louis Vuitton, Dior, and Miu Miu. is a bit of an eye-opener.
Diesel at nine is also intriguing, demonstrative of either Glenn Martens' brilliance or Julia Fox's meteoric rise. Maybe both.
Now, notice 12 and 13: eternal rivals Nike and adidas, respectively.
Interesting enough to see them back-to-back but look at the charts displaying the hottest singular products.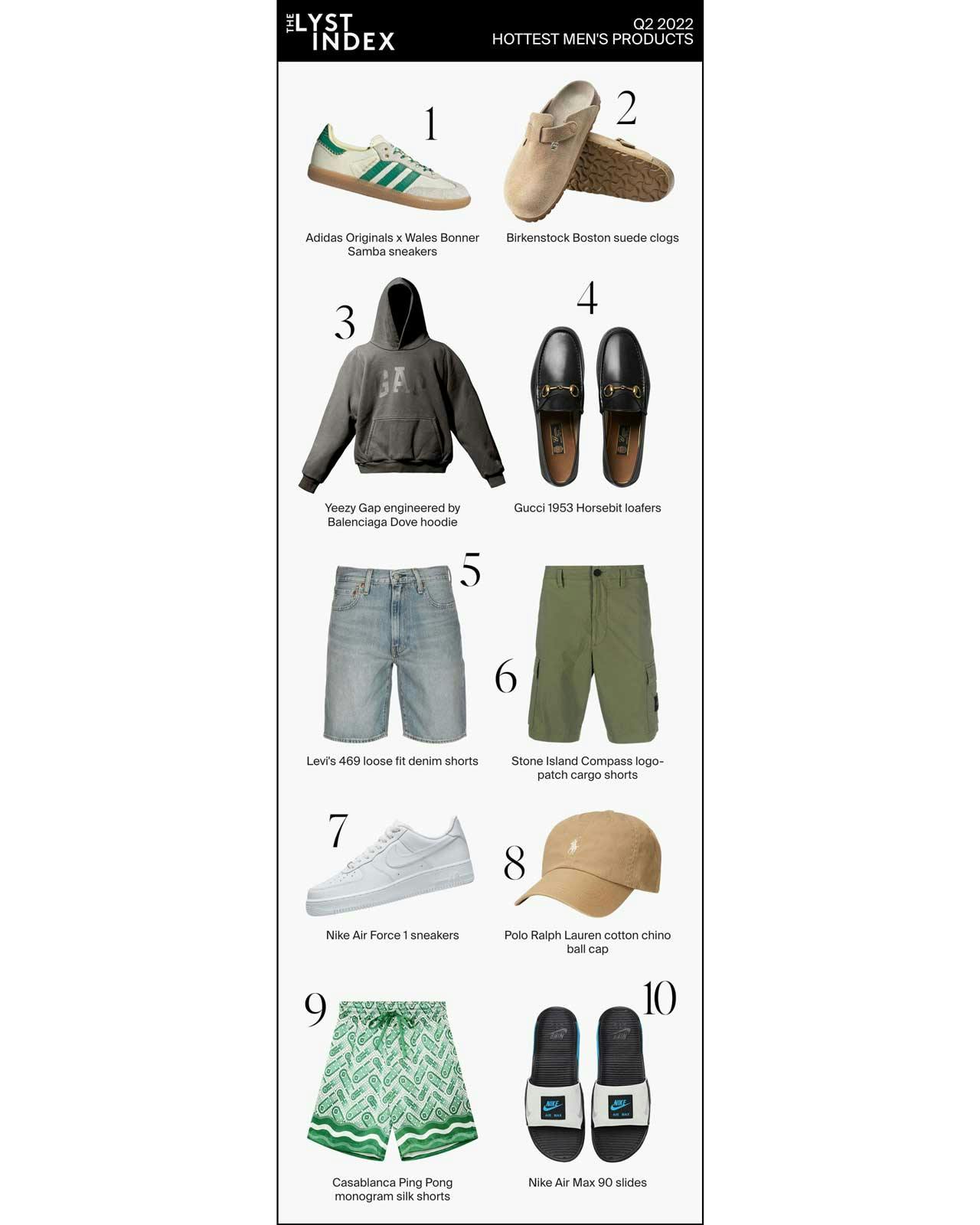 There's the omnipresent Air Force 1, some Balenciaga stuff, that one Diesel bag we already said would be everywhere (yay us).
But up top? It's all Three Stripes.
The killer Wales Bonner Sambas and aforementioned Gucci Gazelles are most-wanted by both men and women, apparently, and that oughta say something about adidas' influence.
Sure, Forums are cool and all but it's all about those luxury collabs. Right now, no one's doing that better on the footwear front than adidas.