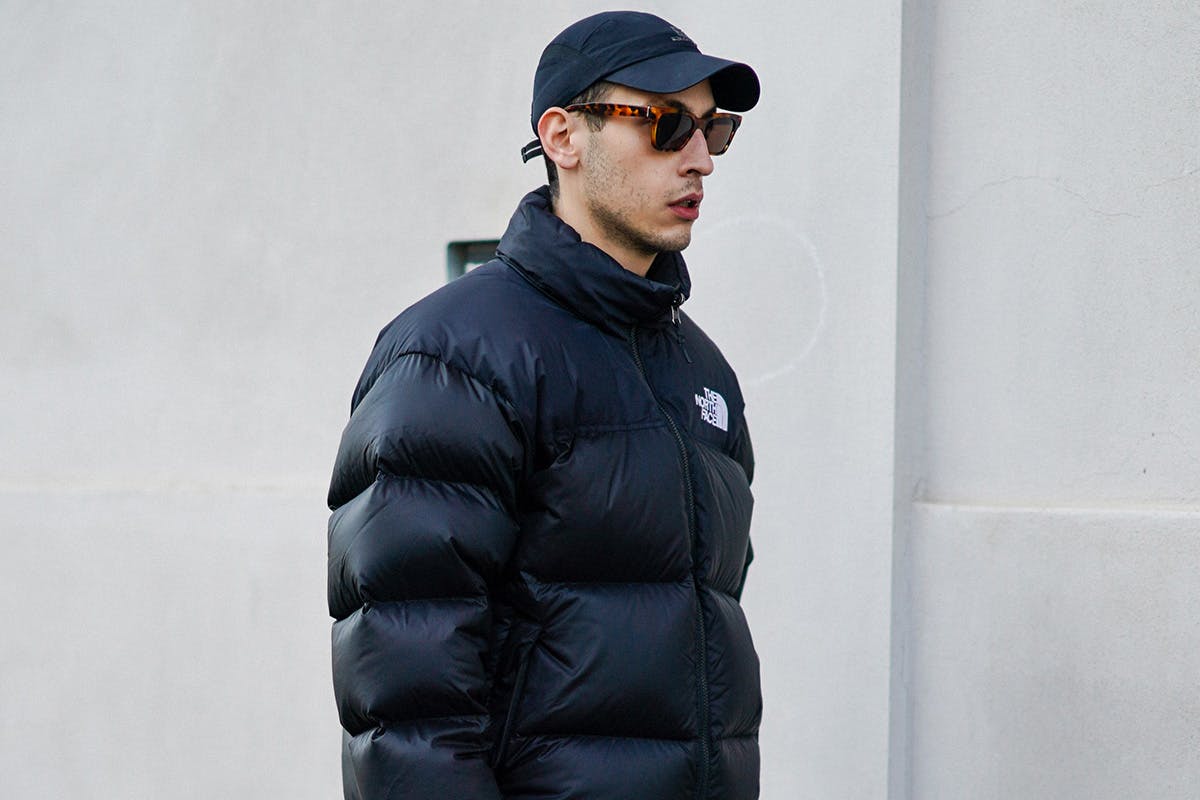 Global fashion shopping platform Lyst has published its findings for the final quarter of 2020. Unsurprisingly, there are pandemic fashion signifiers (comfortable, casual, Netflix-inspired) written all over it.
Securing the #1 spot for both men's and women's products was the bona fide unisex classic, the 1996 Nuptse jacket from The North Face. Lyst attributes this ranking, along with a 174% growth in general searches for puffer jackets, to "an increase in walking and outdoor socialising." If you witnessed huddles of Nupstes standing 6 feet apart in public over the holidays, there's now statistical data to back it up. Puffer jackets from Moncler and Stone Island also ranked highly for the close of 2020.
Milanese heavyweight label Gucci was once again crowned the hottest brand for Q4. As before, Lyst points to the brand's consistent engagement with its customers as a reason for this, highlighting its digital film festival and Harry Styles Vogue cover as examples. Not far behind Gucci was Moncler which rose 10 places to its highest position on the Lyst index yet. It should come as no surprise following the ski-wear brand's high-fashion collaborations with 1017 ALYX 9SM and Rick Owens, as well as a $1.4b acquisition of Stone Island.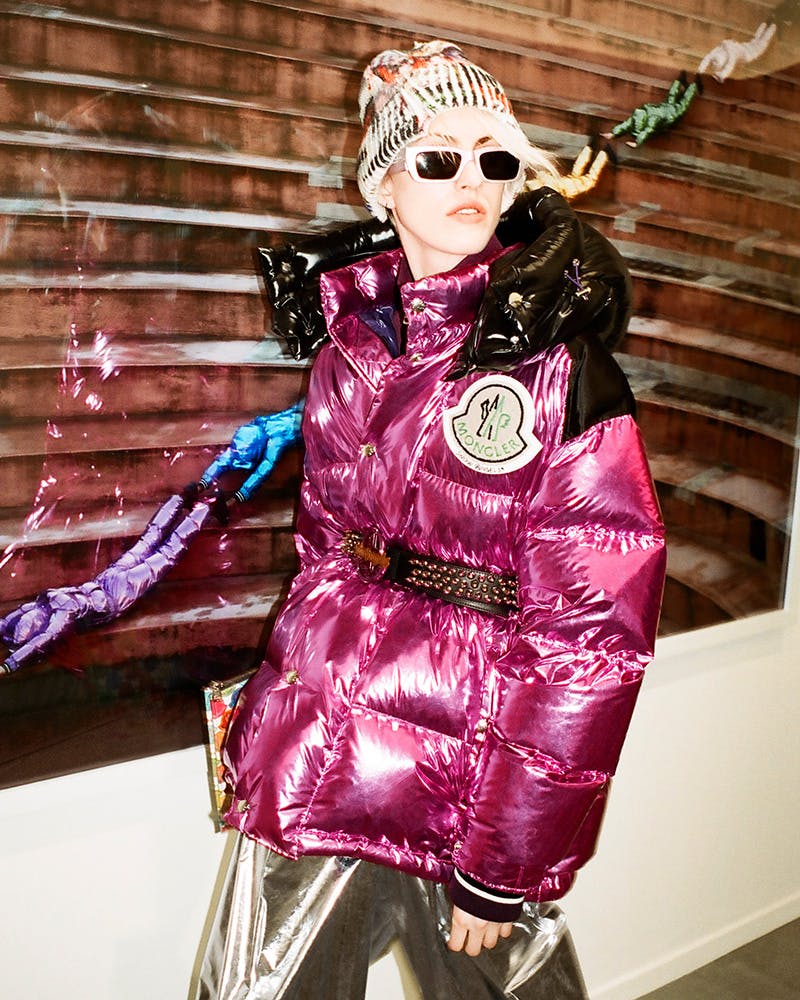 Slippers and clogs were a new breakout product category for 2020. Searches for the easy-to-wear footwear were up by 242% compared to the equivalent period in 2019, and the UGG Scruff Deco Slipper ranked as the third hottest men's product for Q4.
Slippers and puffer jackets aside, the report also details how another side-effect of the pandemic — the explosion of e-commerce — was governing sales. According to Lyst, Kering reported a 103% growth in online sales for Q3, making up a quarter of direct sales for some of its biggest brands such as Saint Laurent and Balenciaga.
Of course, the uptick in time spent at home bingeing television has had a knock-on effect on fashion. Lyst reports that Lily Collin's styling in Netflix's Emily in Paris was responsible for an upswing in interest for Marc Jacobs' Snapshot camera bag, which ranked as 8th hottest women's product for Q4.
The methods behind Lyst's index involve aggregating Lyst shopper behavior, conversion rates, and sales. Lyst also factors in Google search data, in addition to social media mentions, and engagement statistics worldwide over a quarterly period.
Take a look at rankings for menswear below, and head over to Lyst for the full report.
Q4 2020 Hottest Men's Brands
1. Gucci 2. Balenciaga 3. Moncler 4. Off-white 5. Prada 6. Saint Laurent 7. Bottega Veneta 8. Versace 9. Valentino 10. Fendi 11. Nike 12. Burberry 13. Jacquemus 14. Alexander McQueen 15. Loewe 16. Balmain 17. Givenchy 18. Adidas 19. Stone Island 20. Fear of God
Q4 2020 Hottest Men's Products
1. The North Face 1996 Retro Nuptse Jacket 2. Moncler Sassiere Jacket 3. UGG Scruff Deco Slippers 4. Stone Island Wrinkle Creps Ny Down Jacket 5. Nike Tech Fleece Full Zip Hoodie 6. Moncler Montcla Down Jacket 7. Birkenstock Boston Clogs 8. Canada Goose Garson Down Jacket 9. On Running Cloud X Sneakers 10. Balmain Logo Sweater