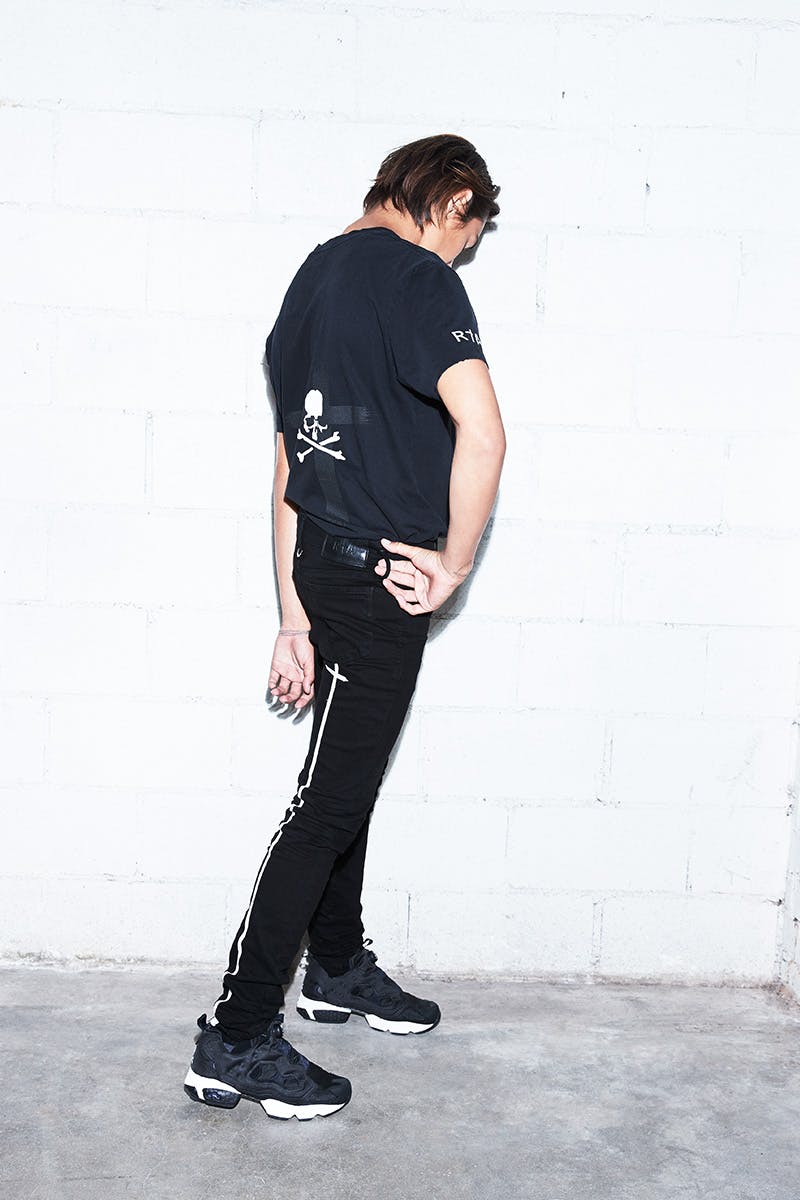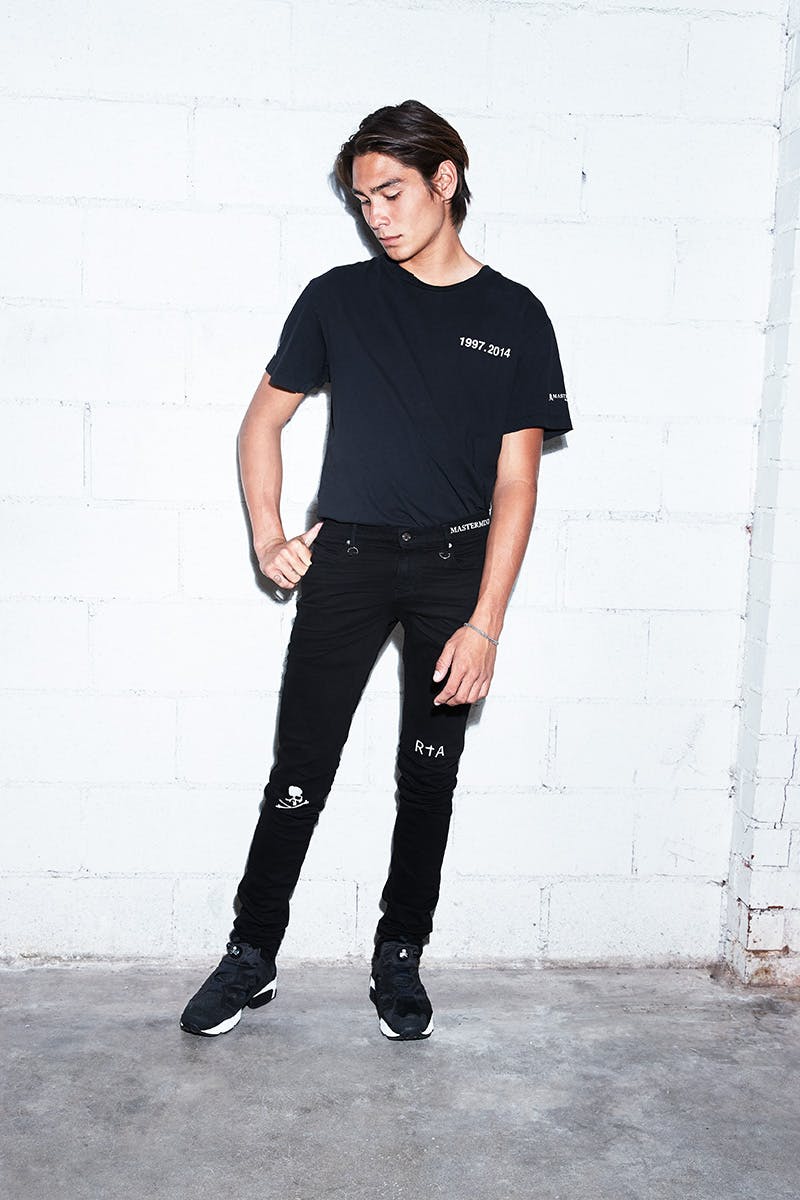 Upcoming fashion label RtA (Road to Awe) emerged in 2013 and quickly caught the attention of A-list celebrities such as Adriana Lima and Bella Hadid. Recently, the work of co-founders Eli Azran and David Rimokh has become of equal interest to some time-honored brands who're already down to collaborate with the L.A. based team and they've just announced a new project with mastermind JAPAN that's dropping very soon.
The collection features two pairs of jeans, a t-shirt and a sweater. Typical of both brands' design aesthetics it's dark to the point of gothic, appearing almost entirely in black. Each piece is adorned with mastermind JAPAN's signature skull and crossbones motif and RtA's symbolic cross in either white or black.
In order to learn more about the collaboration, we sat down with the guys at RtA to discuss their relationship with mastermind JAPAN as well as future projects. Check out what they had to say and then visit the link at the bottom of the page to shop.
First off, congratulations on being a CFDA Fashion Awards nominee. When did you find out you'd been selected and what did it mean to be a finalist?
Finding out was a huge honor; receiving this type of validation on your work is extremely humbling. Being from L.A. I feel like the L.A. kids never really get the recognition they deserve, compared to New York, so it was really a great feeling to be nominated.
We've heard you have a collaboration with mastermind JAPAN planned, what can you tell us about that?
Yes, it's super exciting. We are launching a capsule of four styles on October 28 in 15 selected stores worldwide.
Why is mastermind JAPAN the ideal collaboration partner right now?
mastermind was so influential to me growing up. My first expensive piece I bought was from Maxfield and it was a mastermind sweatshirt. I didn't eat for 2 weeks after that. Being able to work with an institution like mastermind is insanely humbling.
How does streetwear culture and history influence the brand?
I think we are just in an era where everything is mixed and everyone's opinion is subjective when it comes to what is streetwear or luxury. I grew up with streetwear and luxury always being mixed, I never differentiated them and I still don't.
Is there anything else coming up that you can tell us about?
We have been working on a shoe for the last eight months. I am hoping we will be able to release it in the coming months. Shoes are so hard, I've always had a shoe obsession so it's been quite a challenge creating something I can genuinely relate to but we are getting there.