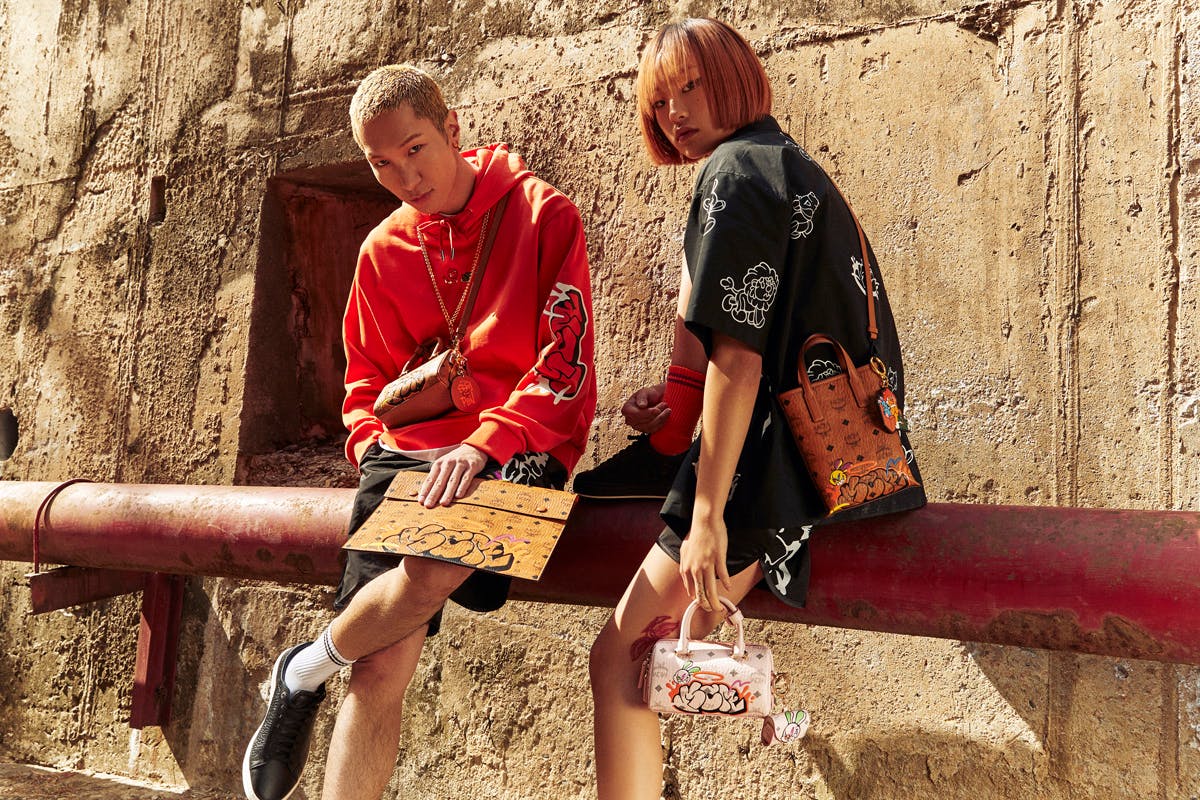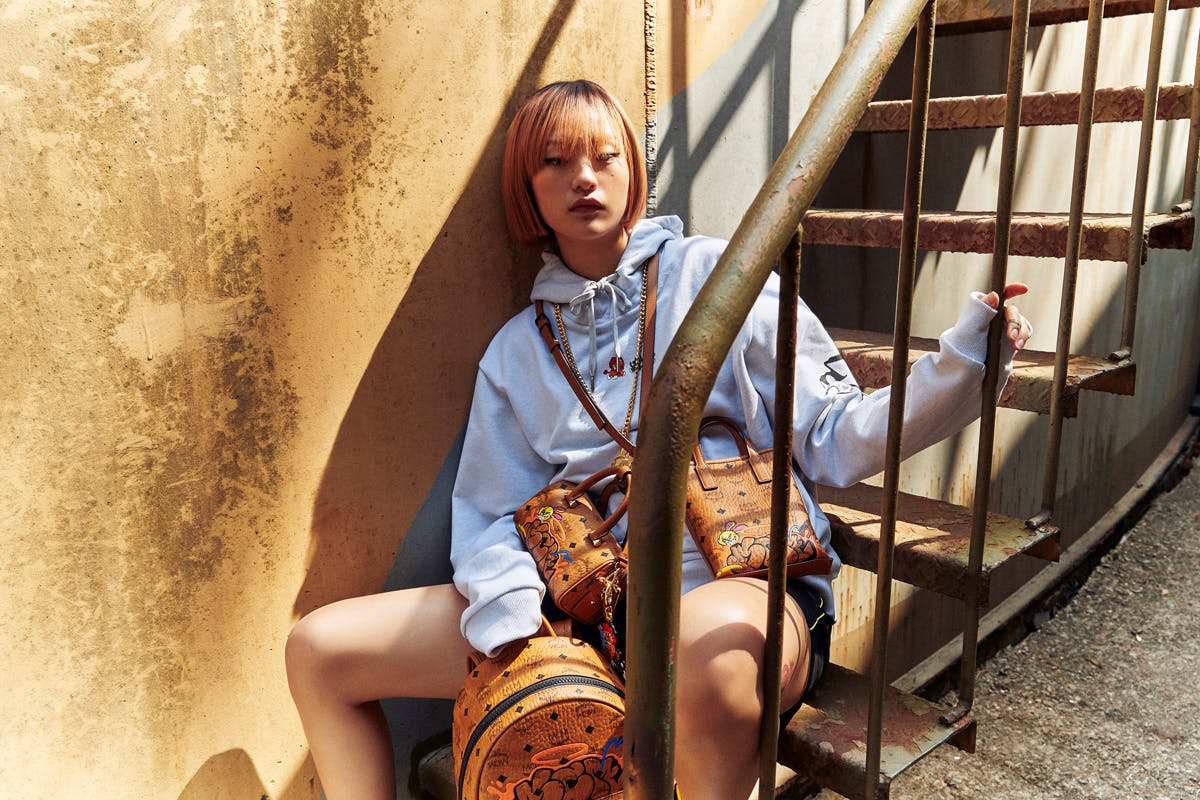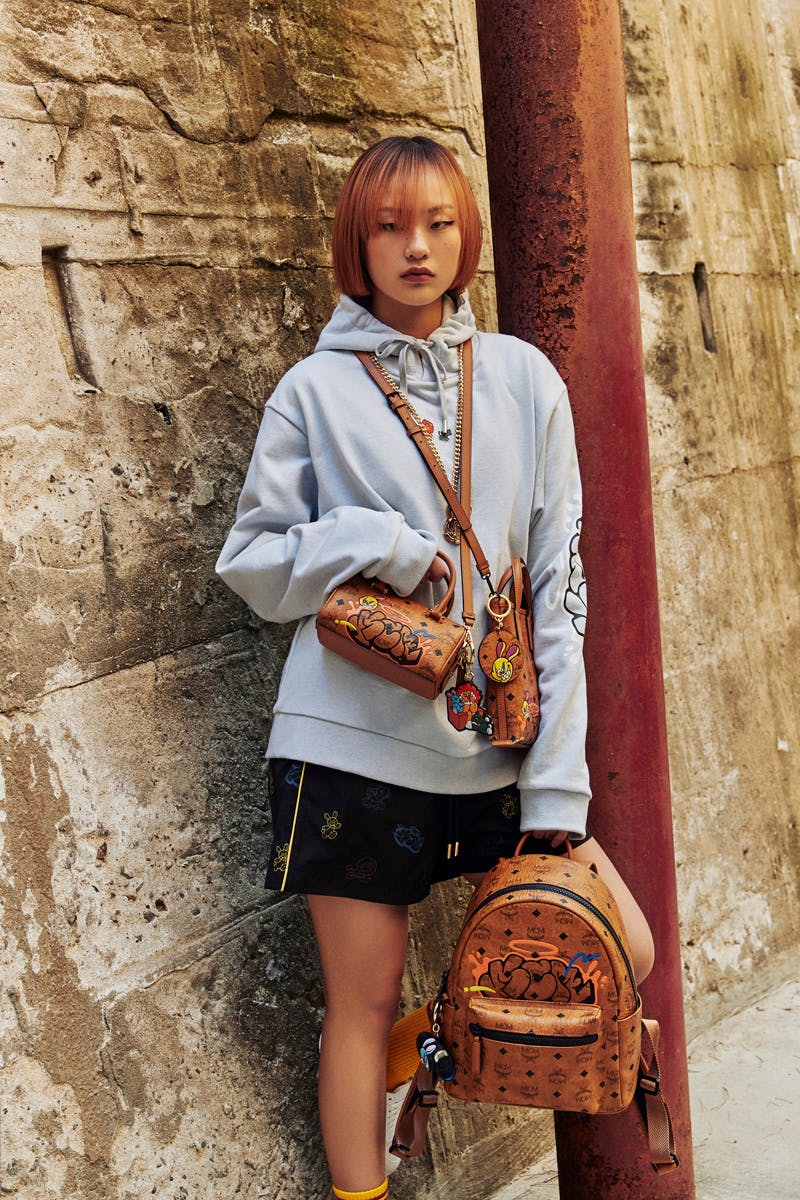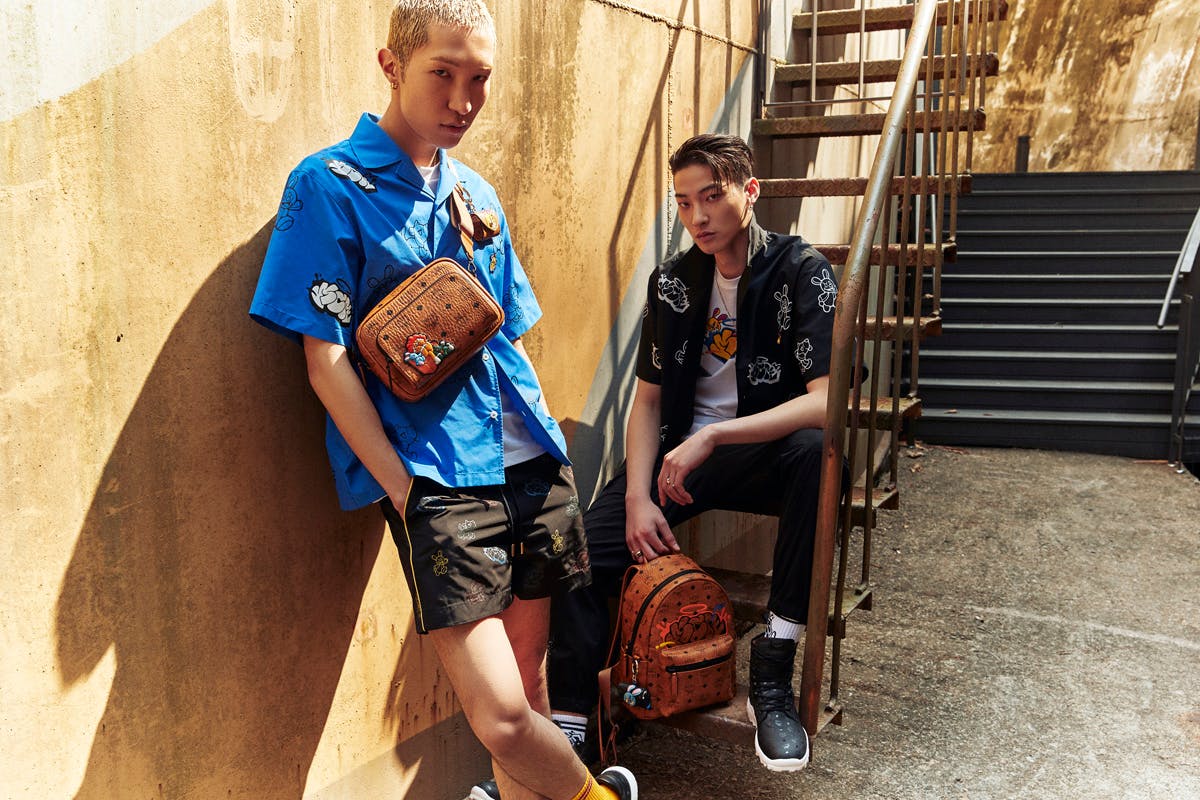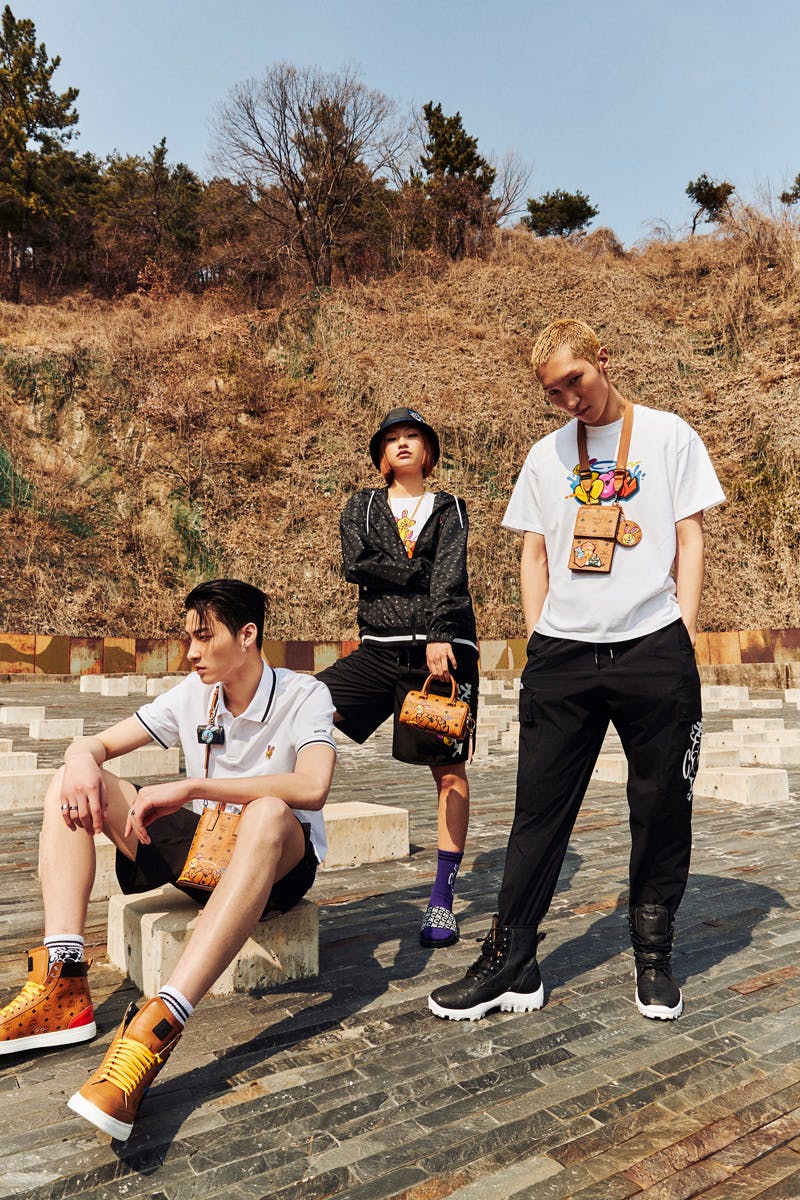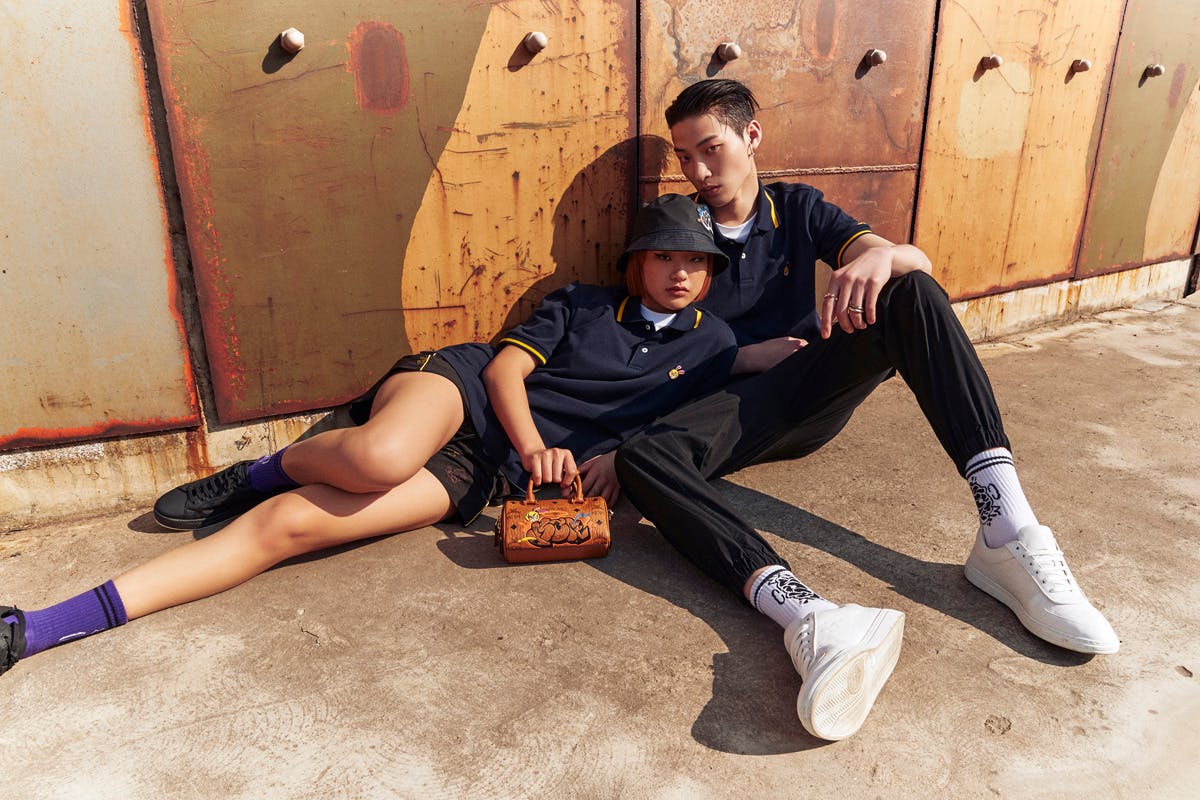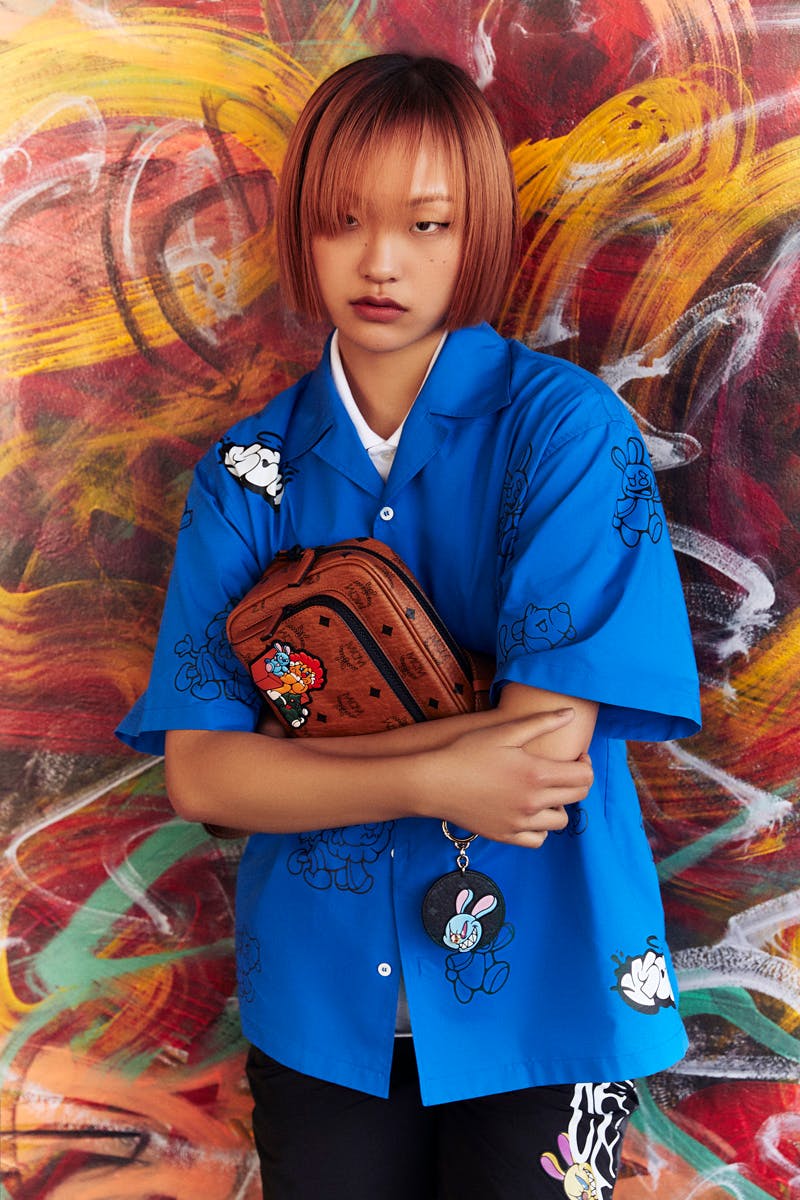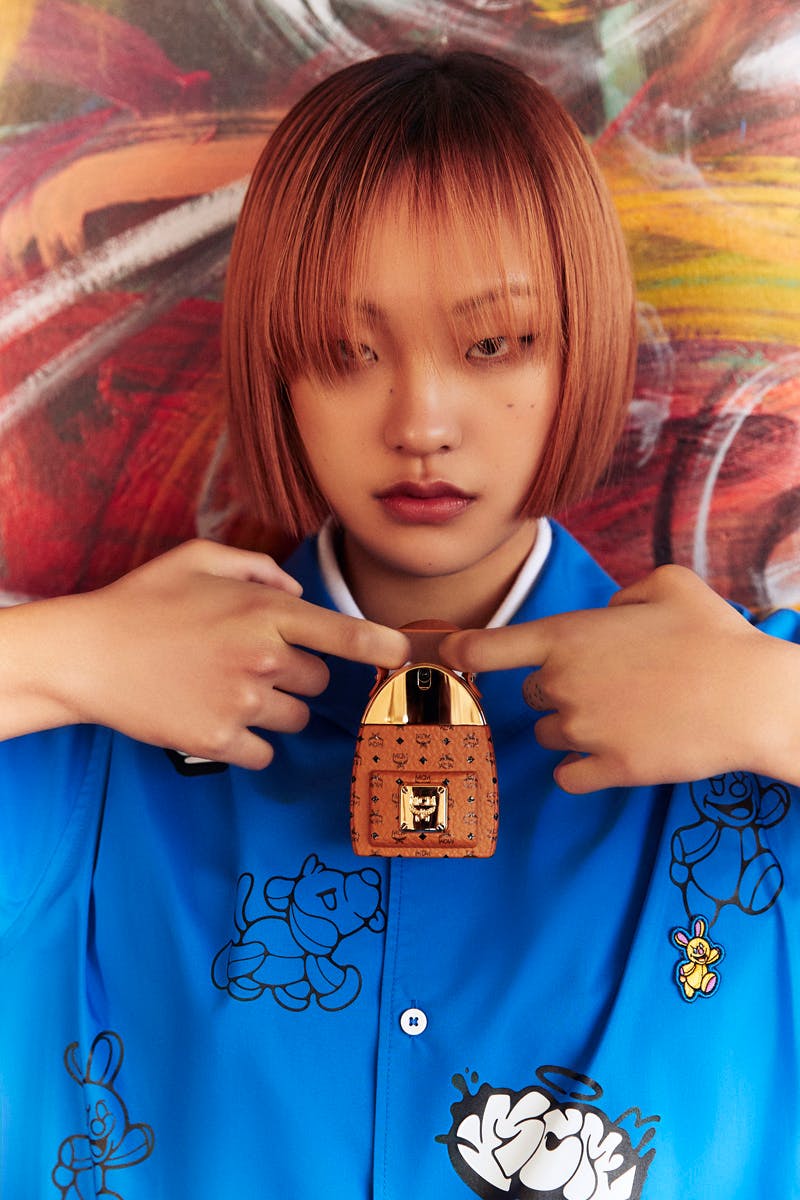 Brand: MCM x SAMBYPEN
Key Pieces: The apparel is perfect to complete your summer wardrobe, but we're leaning towards the cobalt blue shirt for this season's statement shirt. On the accessories side, we're lusting over the leather cushion and colorful rug — who knew homeware could look this good?
Release Date: May 1
Editor's Notes: Iconic German luxury house MCM has teamed up with Seoul-based artist SambyPen for a new capsule collection comprising of leather goods, a full apparel collection, and some luxury homeware.
Rooted in graffiti culture, SAMBYPEN is known for his irreverent takes on cultural icons that manage to either skirt copyright violations or fly under the radar — case in point this image of a body-swapped Spongebob and Squidward or Krusty The Clown emerging out of a takeout box.
For his collaboration with MCM, SAMBYPEN took references from the brand's journey from Munich (where the brand was first launched) to Seoul. He created three tongue-in-cheek characters: Henry the Timid Lion (inspired by the Munich Lion), Kaiser the Blunt Puppy (inspired by Wilhelm II & the symbol of Germany) and Haru the Wicked Rabbit (inspired by the MCM Rabbit & German Easter Hare).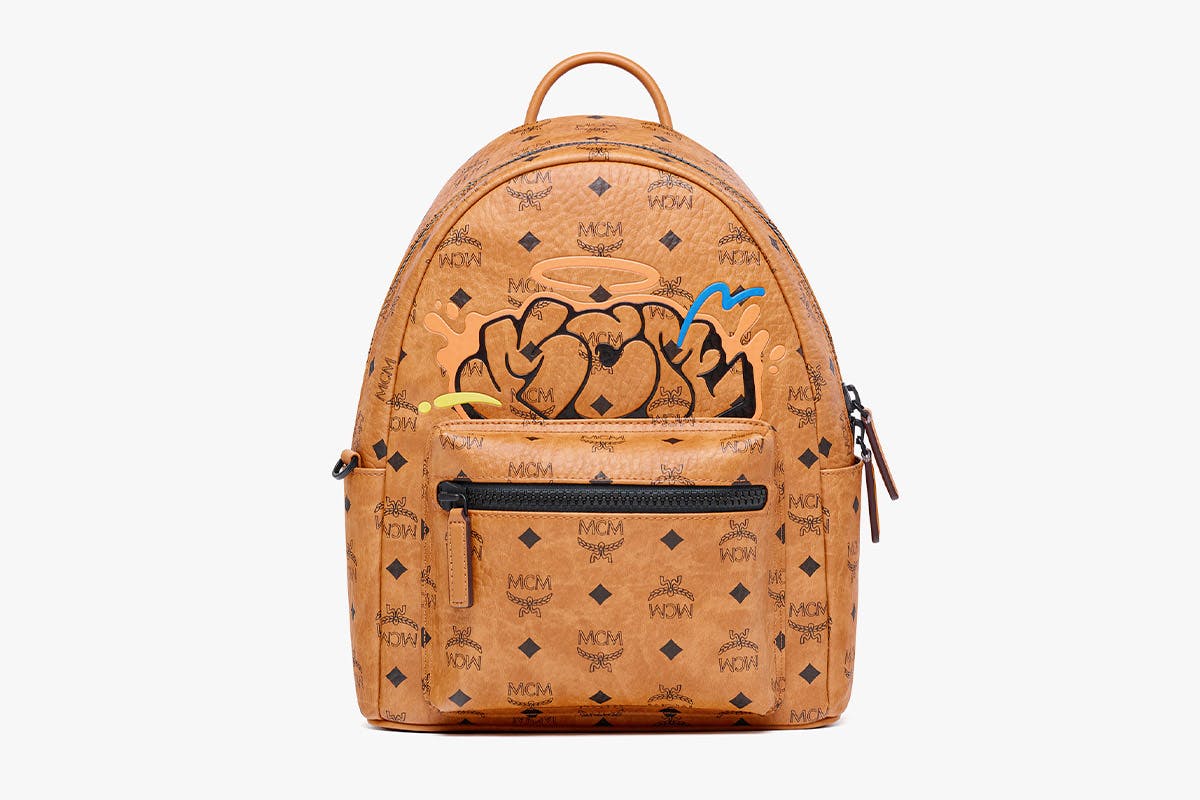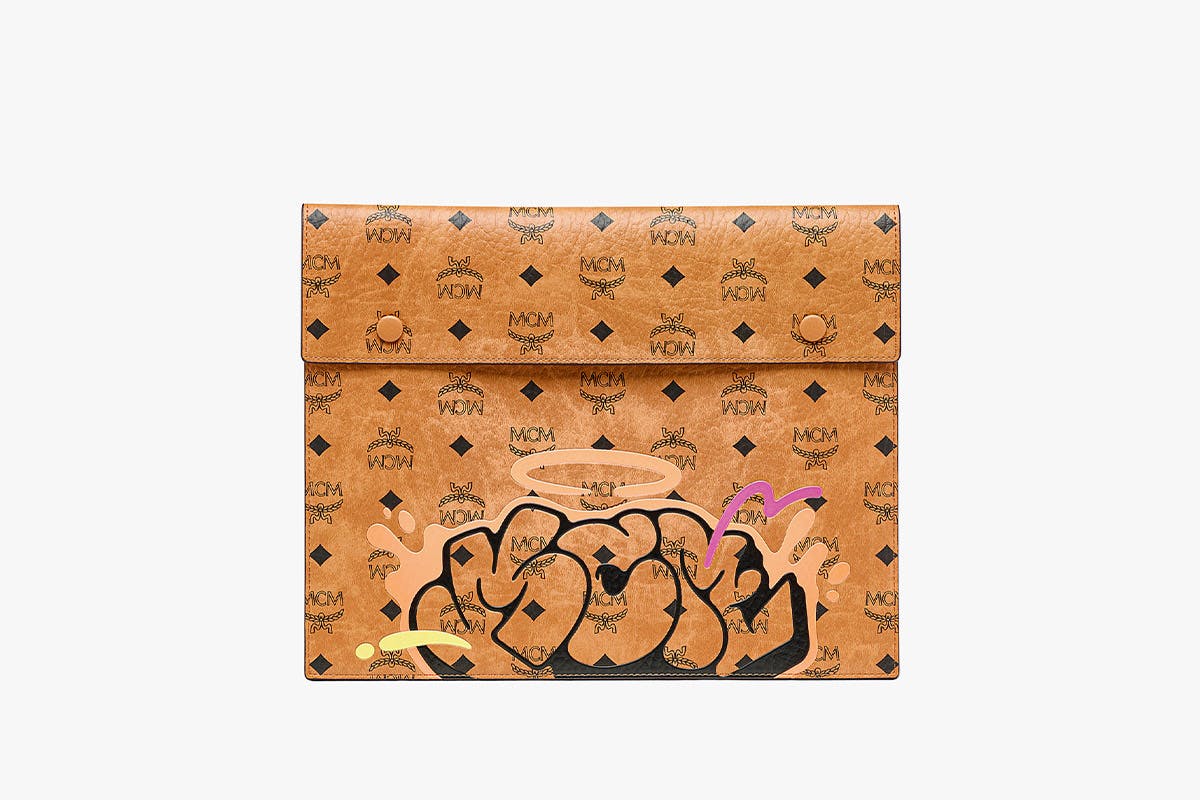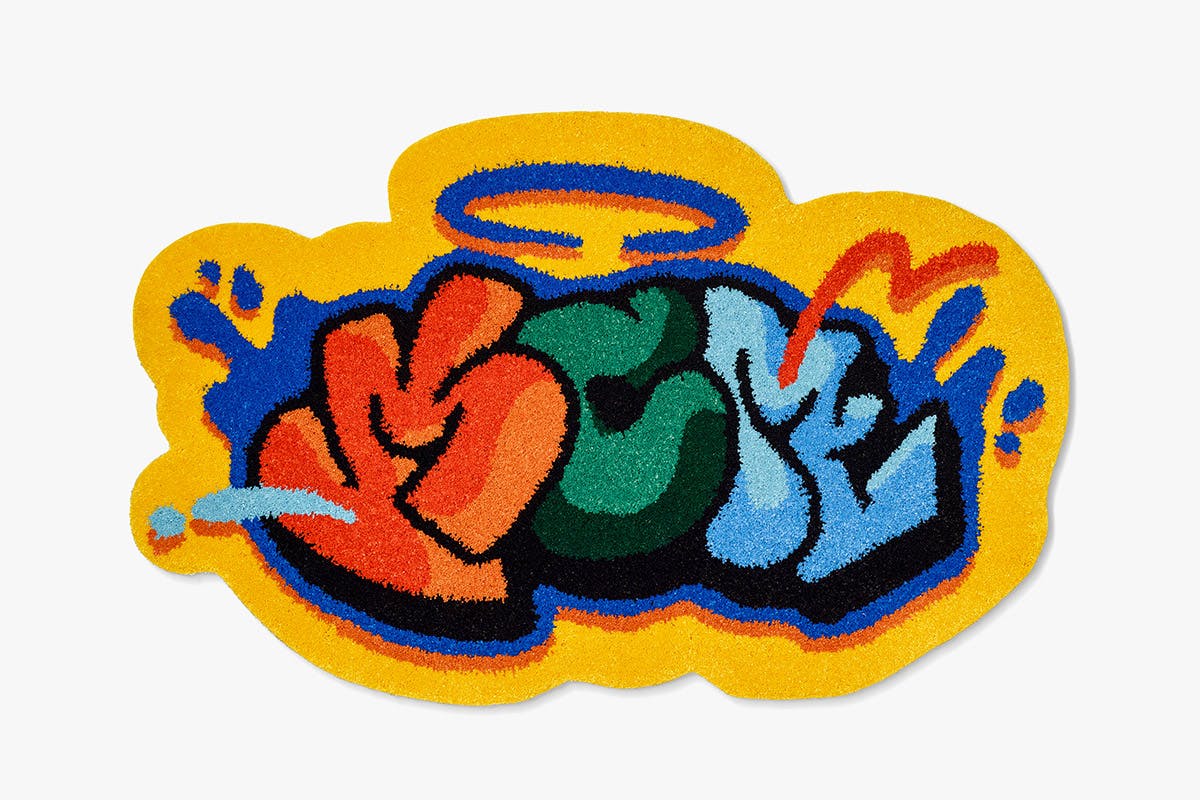 "The theme of "MCM x SAMBYPEN" is "Media Creates Madness", addressing the contemporary society in which we live. We, who grew up in the "Analogue Age" now live in a "Digital Age," and have become a generation of chaos and adaptation", SambyPen aka Sam Kim says.
"The media has an unavoidable role in modern society, where massive amounts of information flow through us via the internet and videos. My focus has always been to observe yet subvert this dynamic by employing unabashed and sarcastic designs against traditional iconography."
The collection includes slippers and cushions, designed to upgrade your stay-at-home-life, while the apparel like cargo pants, shorts, polo shirts, and tees transitions seamlessly from lounging inside to staying cool at the park.
As you'd expect, the collection includes a host of MCM monogrammed leather bags, complete with SambyPen characters, while accessories like bucket hats and gold chains remind us of MCM's connection with '80s hip-hop.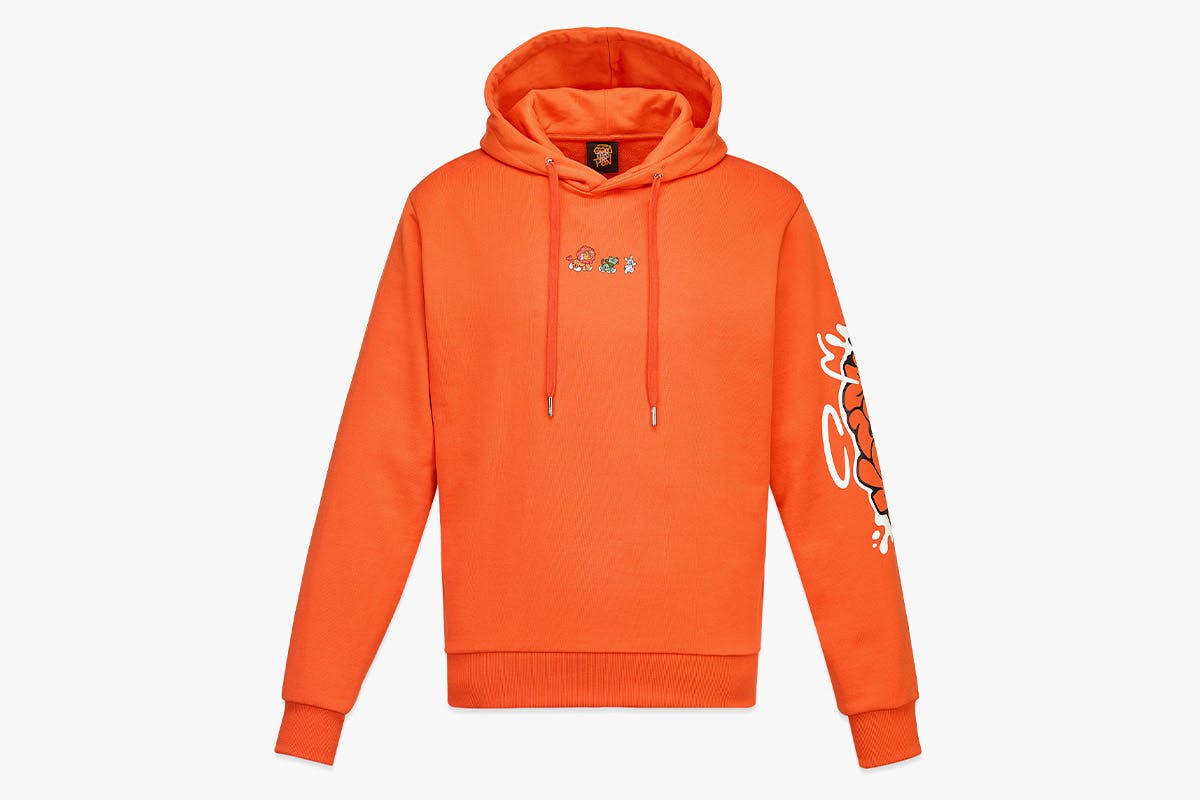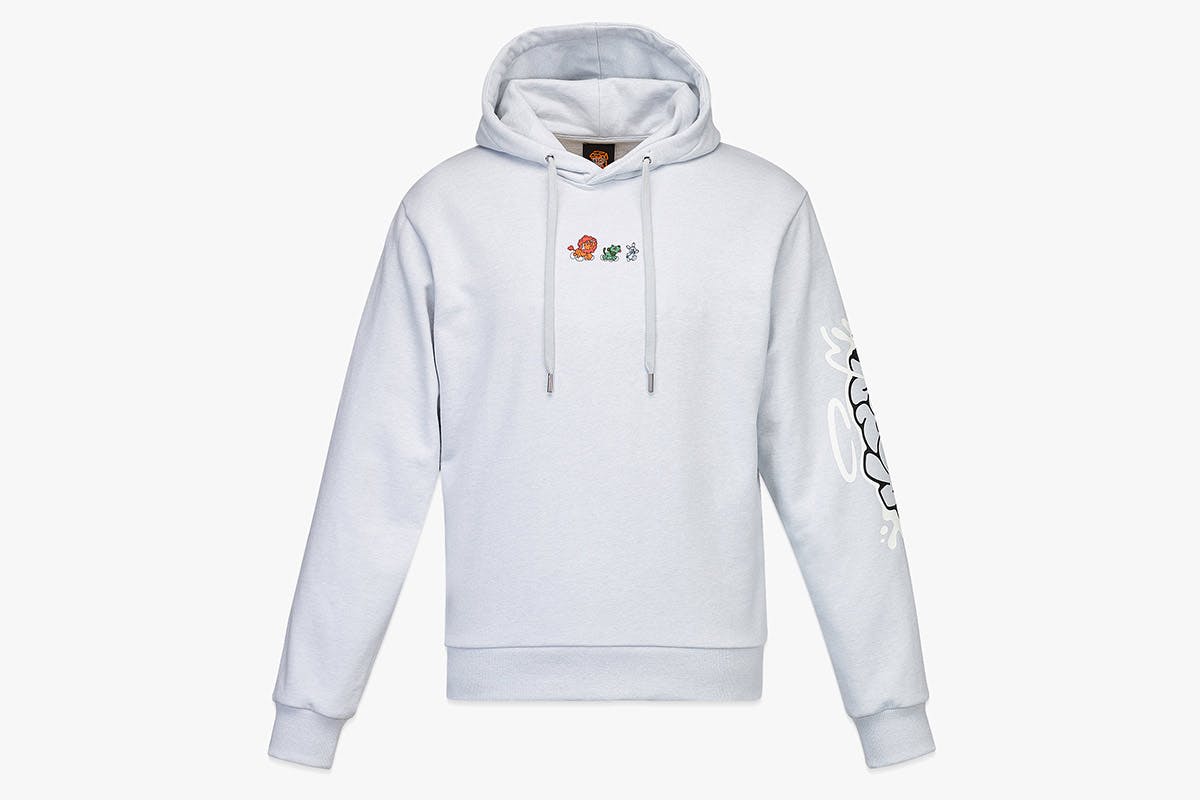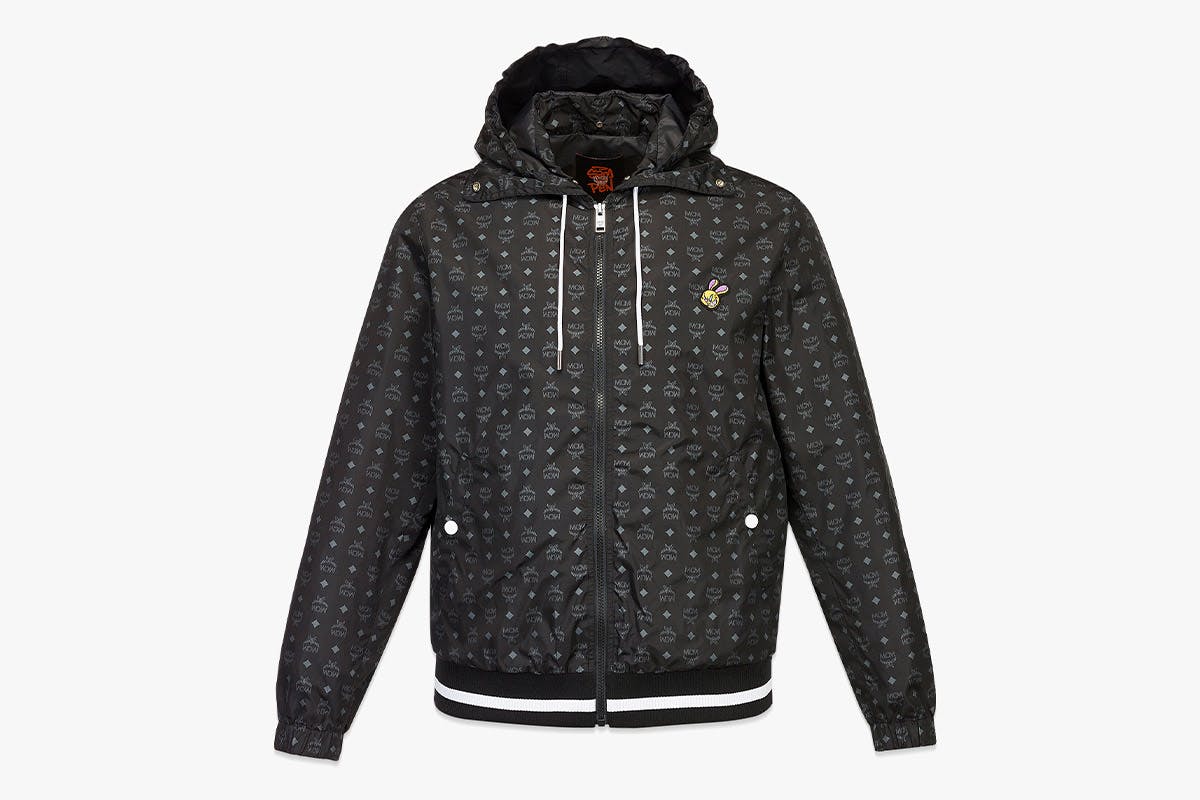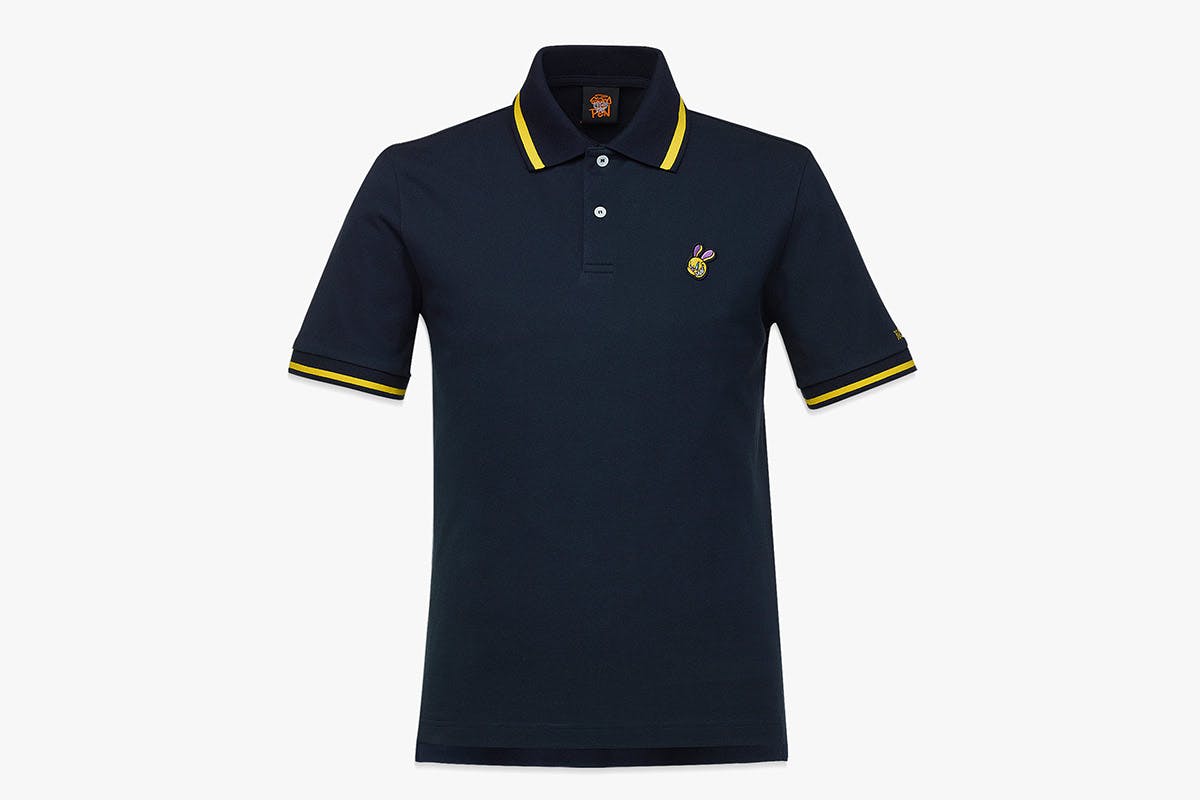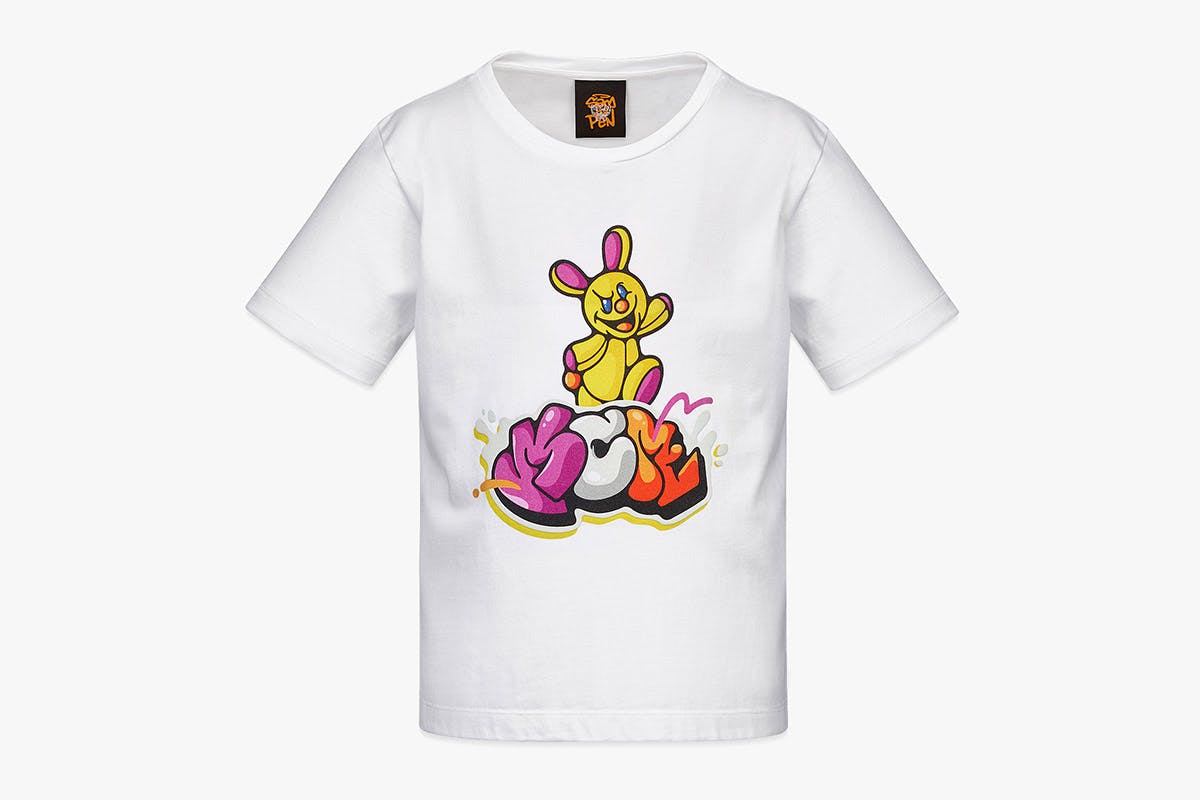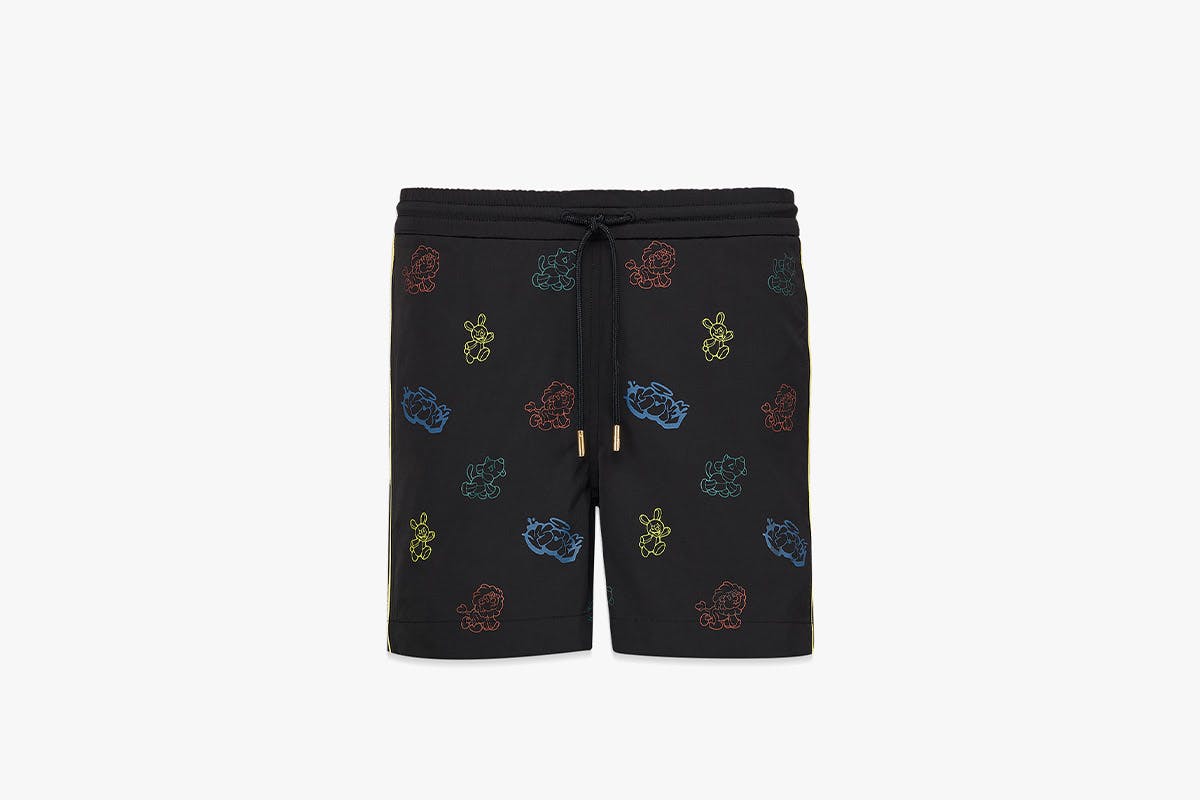 Dirk Schönberger, Global Creative Officer, MCM, explains that the collaboration pays homage to the brand's global journey. "From 1976 to now, MCM draws on a journey which began in Munich and continues from Berlin to Seoul. From art and music to technology and travel, MCM has been at the centre of the Zeitgeist, embodying the freedom to be bold, irreverent and aspirational," Schönberger says."The shared ethos between MCM and SambyPen resulted in a collaborative project where art, fashion and entertainment blend and the underground converges with luxury."
Browse a selection of the collaboration above, and head to MCM to cop the full collection.