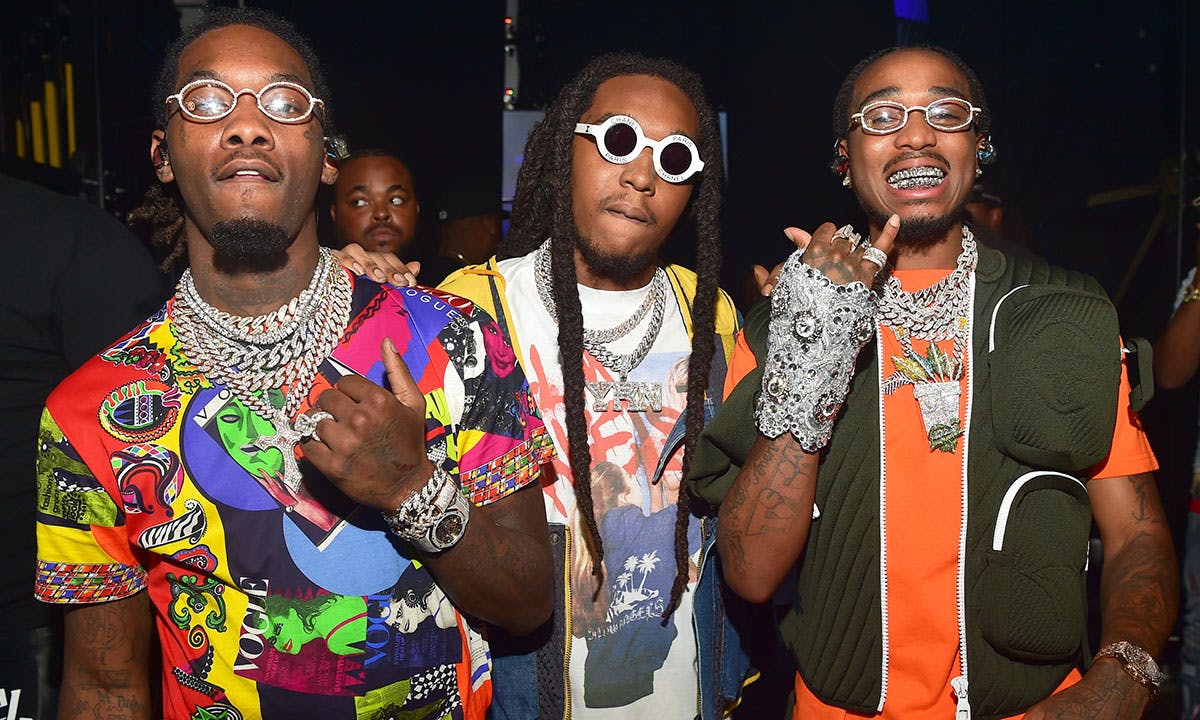 Migos, Travis Scott, and Young Thug have finally released their collaborative track, "Give No Fxk," complete with electrifying visuals.
Fans first heard the song back in 2019 at Travis Scott's Astroworld Festival. Produced by Murda Beatz, the track centers around the auto-tuned hook "we don't give a fuck." Since it debuted at Astroworld, fans have been anxiously awaiting its official release. Today we finally got the trap-heavy track, and to no surprise, Migos have delivered another banger, featuring Thugger's signature flexes and Travis Scott's iconic ad-libs.
"Give No Fxk" seems to be a single from Migos' upcoming fourth studio album, rumored to be titled Culture III. Back in December 2019, Quavo spoke with Business Insider about the record. "I feel like this album is going to be prolific. I feel like this album is going to be the album to do it. And I think it's Culture III, but I don't know."
For now, check out the fire track and accompanying video below.