Skiing is, for want of a better phrase, dead hard — for first-timers at least.
After traipsing around uncomfortably slipping into various layers, squeezing into remarkably uncomfortable ski boots, the concluding thrill of bundling down a snowy slope extremely slowly is barely worth the effort.
That's my view, as a one-time skier who once bored the vast majority of Verbier, Switzerland, with arguably one of the slowest and most mind-numbing descents known to man.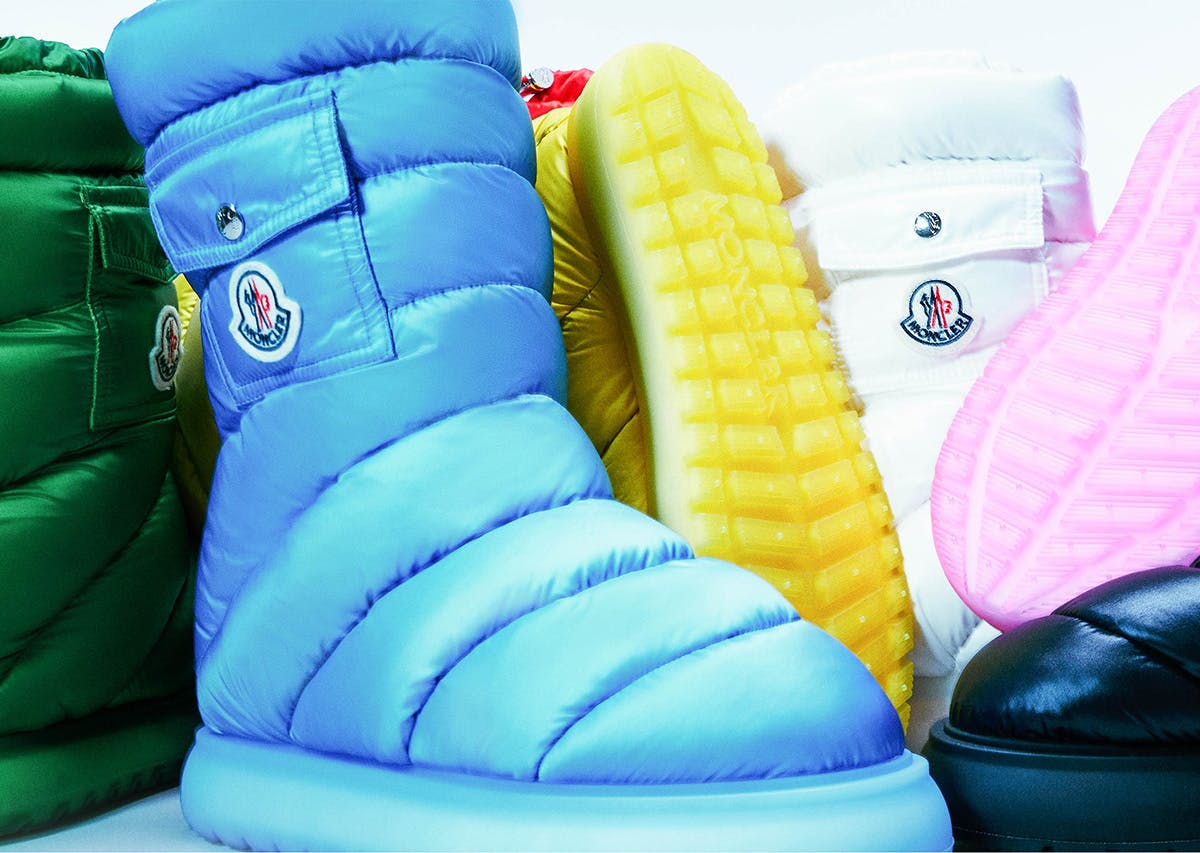 Truth be told, I'm fairly sure most of us only travel to some 2,500 meters altitude for a spot of après-ski fun anyway, so the act of skiing itself is neither here nor there.
Sure, transcending down snowy slopes is one thing, but enjoying a cold beer in an open-air mountain bar is another level completely. And, if you're gonna do it, you may as well do it in style. Enter Moncler's Gaia Pocket Mid: the ultimate après-ski boot.
A rework of the Italian label's classic snow boot, the Gaia is a luxe nylon laqué iteration designed to a much-needed down-filled, quilted journey to meet any foot's cozy needs.
A miniature press-stud pocket — which has been lifted from the iconic Moncler Maya jacket — stows life's smallest essentials, while a toggle closure and non-slip soles ensure grip on slippy terrain.
Moncler — which recently revealed it will be taking its Genius project to London in early 2023 — only last week dropped its Fall/Winter 2022 Grenoble collection, which, as it happens, features the aforementioned Maya jacket in all its glory.
So whether you're hitting the slopes or just there for the jolly, a colorful pair of Gaia (or anything Moncler, for that matter) should be more than fit for any occasion.