In 2015, Francesco Ragazzi founded Palm Angels, releasing a photographic book portraying the skaters of Venice Beach, California. An odd move for a fashion brand, the book served Ragazzi the opportunity to contextualize his fashion production even before the clothing release itself — as if the book acted as a manifesto for future things to come.
For Ragazzi, who was responsible for the creative revolution and repositioning of Moncler until 2019, clothes are not too far from the images he creates around them. The images that he's more inclined towards are definitely those of American provenance, the aesthetic being very much grounded in that voyeuristic fascination that Europeans have towards the US. He cites artist Richard Prince as an inspiration, while on Zoom with a stunning Ed Ruscha hanging behind him.
"I've always viewed the American market as an outsider," says Ragazzi, "but I've been fascinated by US culture, hip-hop culture — it's something that I felt very connected with, and of course, this has influenced the brand."
Palm Angels started as "an evolution of the book," to quote Ragazzi, but it rapidly grew as a standalone project, becoming one of today's streetwear powerhouses. The brand has become a reference for a global community that gravitates around the pillars of today's youth culture, from rappers, to skaters, designers, and creatives at large. If for Ragazzi, this community was the inspiration for his brand, now its members are also his customers. "When I dressed ASAP Rocky, I felt that the brand was going places. And Pharrell, of course, who has always been a style example for me," Ragazzi tells me when asked if he's ever had a eureka moment in the making of Palm Angels. "I see mothers dressed in Palm Angels when I drop my daughter off to school! There's such a big spectrum of customers, which is super important for me."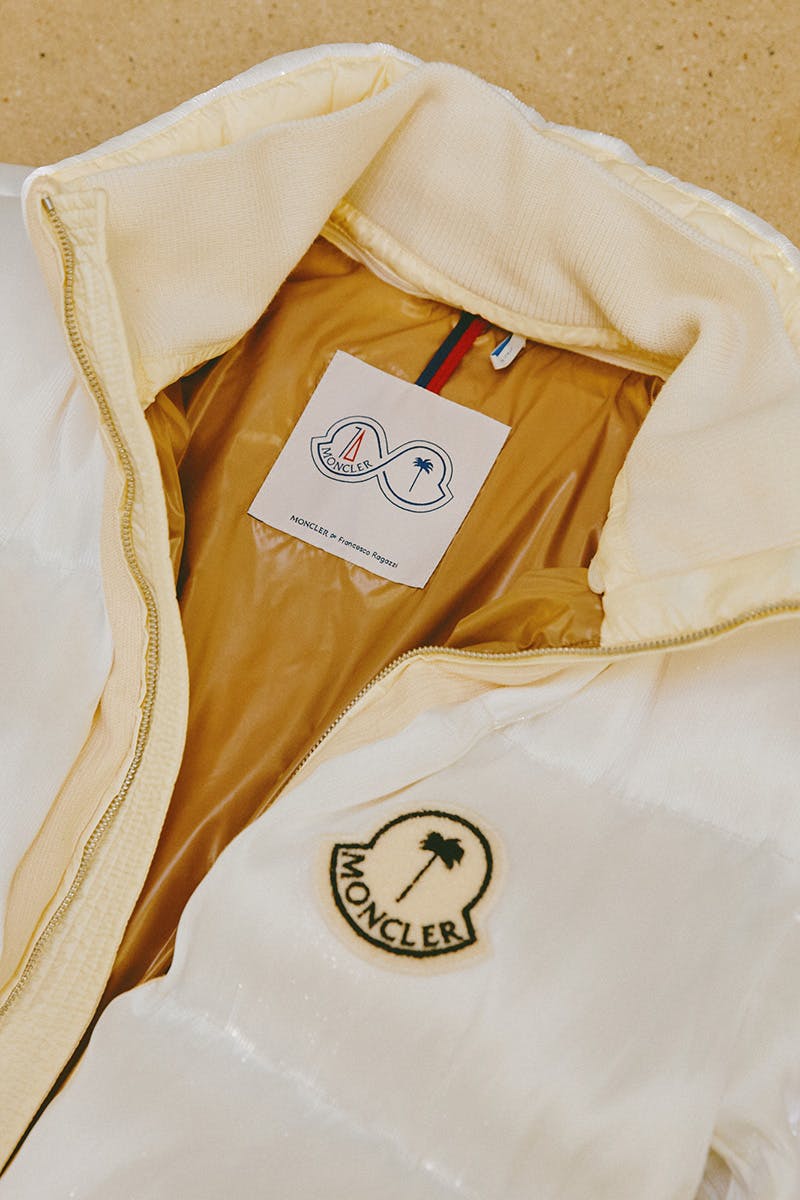 Ragazzi cut his teeth at Moncler, where he reimagined the brand's positioning, bringing new perspectives and a fresh-air approach to collaborations and image-making. "I started in 2006, when I was 21, with an internship in the press department. I felt far away from where I wanted to be career-wise, but it was a good place to start," he says. "I saw that the brand had huge potential to grow, and at that time, my skills in the visual and creative area showed up. I had the occasion to work on brand identity and imagery, and at last, I became the artistic director."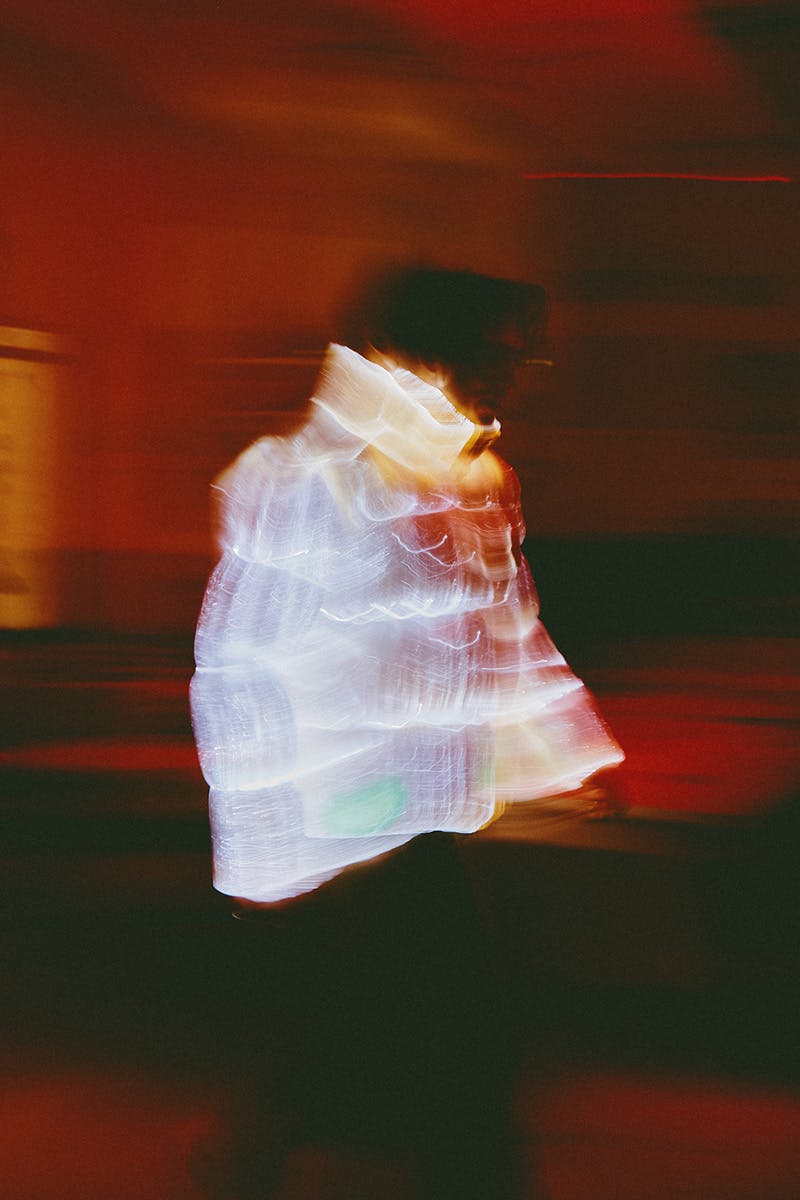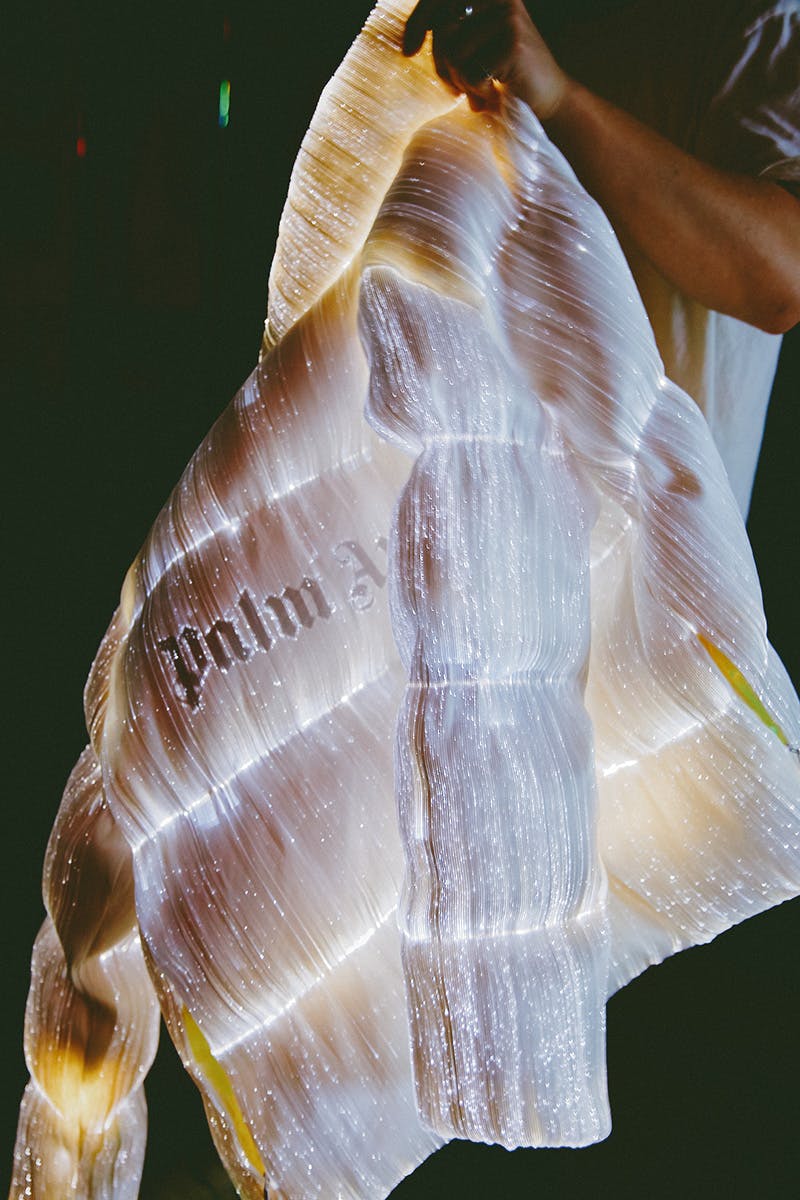 After a 12-year love affair with Moncler, Ragazzi came back to the Italian luxury brand as a guest designer, on the occasion of the Moncler Genius collaborative collection, where his name was written next to fashion's most prominent creatives: Pierpaolo Piccioli, Hiroshi Fujiwara, and Rick Owens, to name a few. As Moncler celebrates its 70th anniversary, Ragazzi is once again the protagonist of a special collaboration that sees the designer reinterpreting the iconic Moncler Maya jacket.
For this project, which kicks off a series of designer collaborations that will celebrate Moncler's 70th anniversary, Ragazzi "wanted to give the jacket a strong interpretation, working substantially on the materials, and the fabric.
"We worked with an optic fiber that lightens up. For me, metaphorically, this meant to shed light on the future, literally putting the spotlight on it." In order to illuminate Moncler's future, Ragazzi worked with the brand's technical expertise, as the technology used in the jacket is of extreme complexity and requires quite a specialized know-how. The jacket, as well as Palm Angels, is an ambitious endeavor putting Ragazzi one step further in his own journey that's made him the ultimate self-made man.
The Moncler Maya 70 by Palm Angels is available on moncler.com starting October 15.