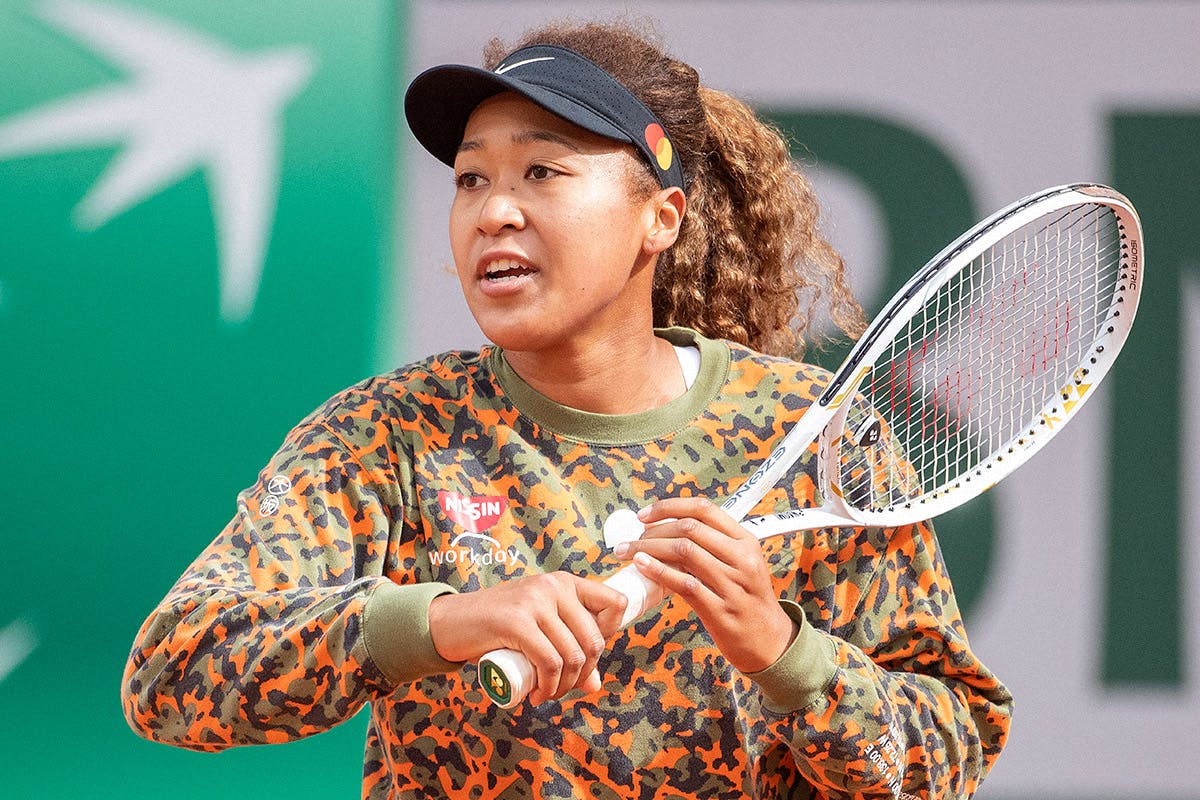 Naomi Osaka has officially pulled out of the French Open. Osaka announced the news on Twitter following a standoff with tournament officials, who had fined her $15,000 for her refusal to take part in media obligations.
Osaka had first revealed that she would forgo any press obligations during the tournament, citing mental health concerns. Following the fine and facing threats of further fines and possible expulsion, the four-time Grand Slam winner took the step to remove herself from the tournament.
"Hey everyone, this isn't a situation I ever imagined or intended," Osaka wrote. "I think now the best thing for the tournament, the other players and my well-being is that I withdraw so that everyone can get back to focusing on the tennis going on in Paris."
Osaka had won the last two Grand Slams in Flushing Meadows, New York and Melbourne, Australia, but in her latest candid message to her followers, she admitted to suffering long bouts of depression following her first US Open win in 2018.
https://mobile.twitter.com/naomiosaka/status/1399422304854188037/
She further clarified her initial message, in which she revealed that the nature of press conferences puts an extreme burden on athletes' mental health, one she's no longer willing to endure. Osaka's latest statement read: "I never wanted to be a distraction and I accept that my timing was not ideal and my message could have been clearer. More importantly, I would never trivialize mental health or use the term lightly."
"Though the tennis press has always been kind to me (and I wanna apologize especially to all the cool journalists who I may have hurt), I am not a natural public speaker and get huge waves of axiety before I speak to the world's media," the statement continued. "I get really nervous and find it stressful to always try to engage and give you the best answers I can."
Other US tennis greats have since commented on Osaka's withdrawal. Serena Williams, whom Osaka beat in the 2018 US Open final, spoke to the press about anxiety when dealing with the media after her first-round victory on Monday. "I feel for Naomi," Williams said after admitting that some post-match press conferences are difficult to walk into. "Not everyone is the same. I'm thick. Other people are thin. Everyone is different and everyone handles things differently."
"You just have to let her handle it the way she wants to and the best way she thinks she can," Williams continued, "That's the only thing I can say: I think she is doing the best she can."
In sports, players can be fined up to $20,000 for skipping a news conference at a major tournament. Osaka had previously said she hopes her fines would be put toward a mental health charity.
It's a bold step Osaka is taking for fellow athletes – and everyone else struggling to prioritize their mental health. The tennis player has always been outspoken about mental health and the negative effects of being in the press. Speaking to Highsnobiety last year she explained: "Sometimes, when I'm playing my matches, I think about [the press], which I know I shouldn't, but it definitely makes things a bit more stressful for me. For the past year, I've been learning to let that go and accept that that's what I have to deal with now ... I feel like people think that I'm kind of poker-faced, but inside is definitely a rollercoaster for me."
If we can learn anything from Naomi Osaka it's never to sacrifice your mental health for a job.
Read our full interview with her here.