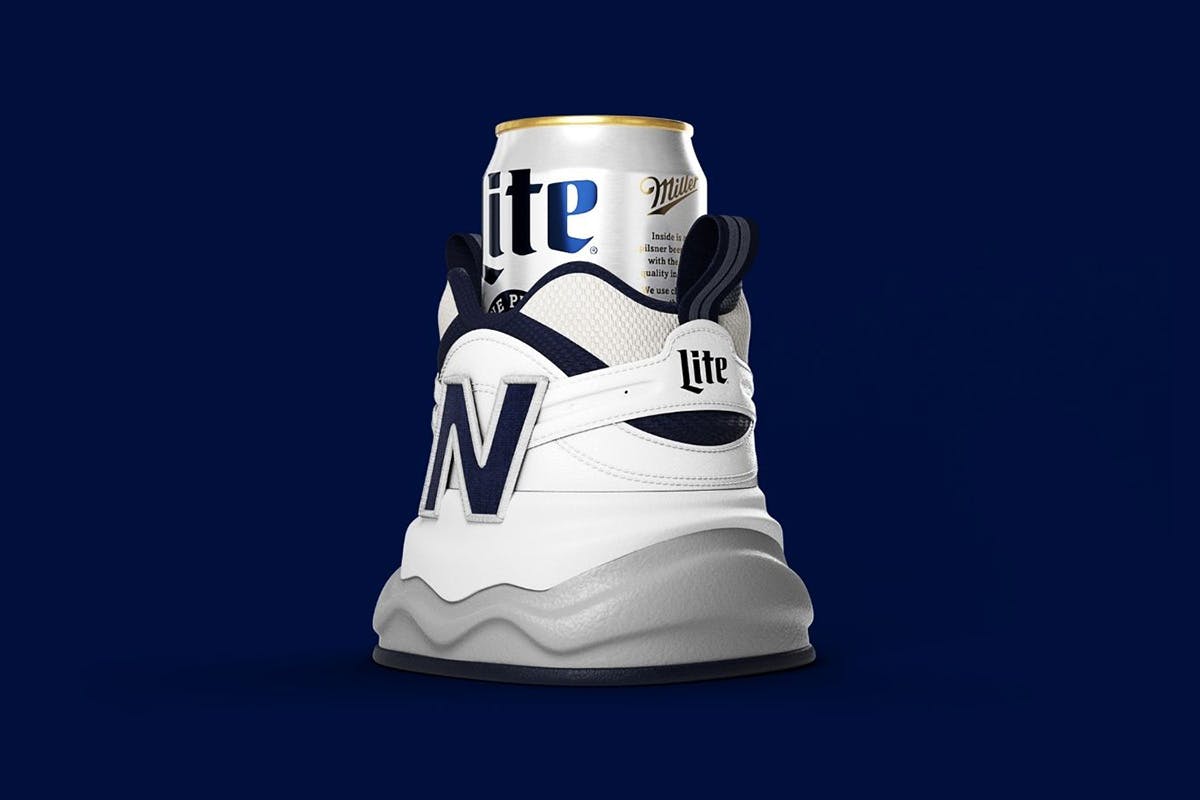 New Balance collectors and beer lovers alike will be on red alert after the Boston brand linked up with Miller Lite for the Shoezie, aka the world's most stylish koozie.
The partnership comes ahead of fathers day and will be available in very limited qualities. Riffing off the 624 model, the nifty creation will keep your grog cool during the summer months. Until now, we never knew we needed shoes for our beer.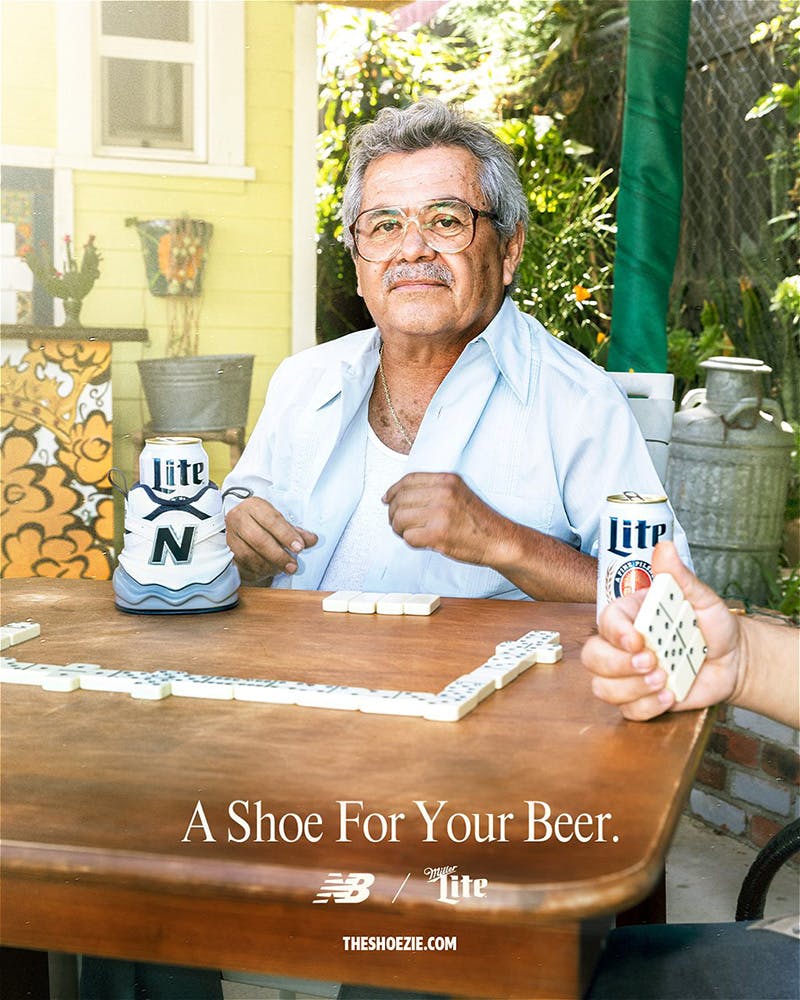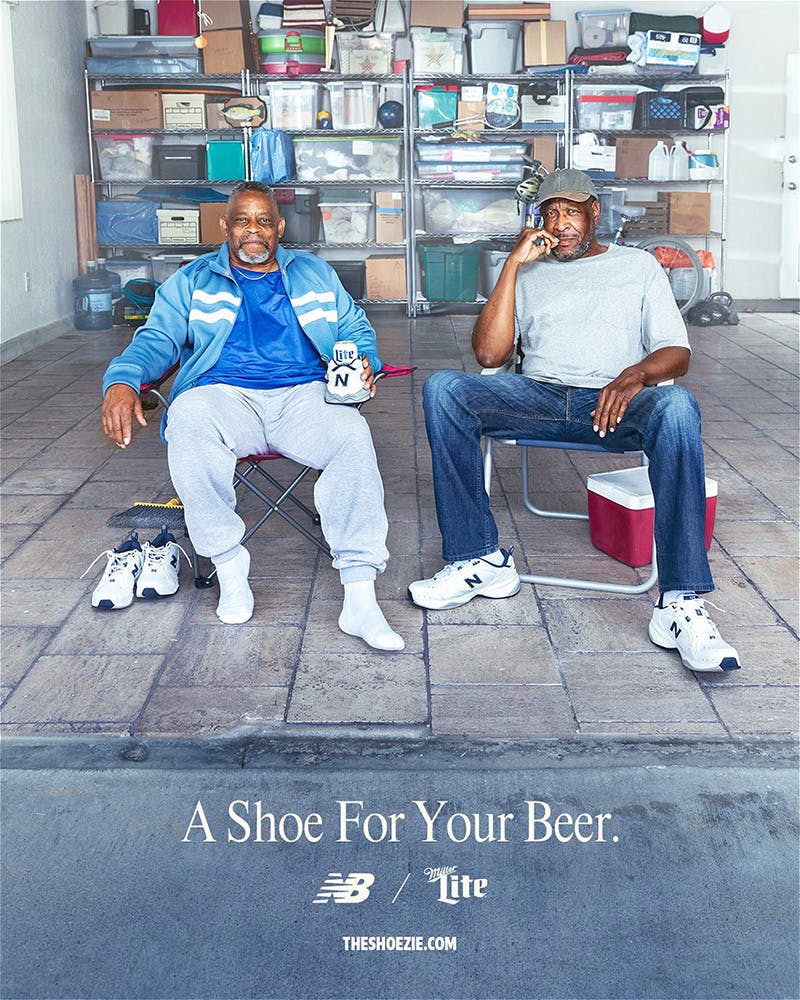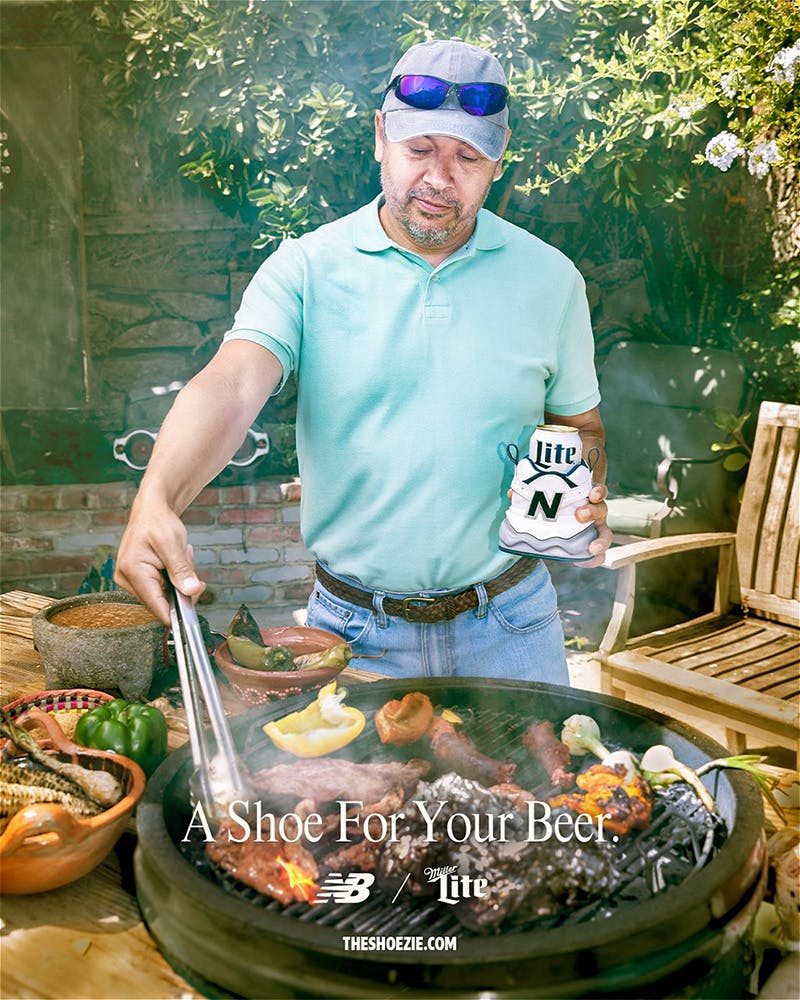 "When we dreamed up the Shoezie, there was only one brand to bring it to life, and that was the maker of the classic 'dad shoe,' New Balance," said Sofia Colucci, vp of marketing at Miller Family of Brands, explained in a statement. "Together, we want to thank all dads out there for keeping the grass cut, grilling those perfect meats, agreeing to the family dog and of course, raising a Miller Lite, one can at a time."
Ahead of the launch, New Balance has also readied a typical campaign featuring several real-life dads. "The Shoezie brings together two brands that confidently celebrate their connection with dads," said Jeff McAdams, VP of global marketing for New Balance. "New Balance and Miller Lite are excited to come together this Father's Day to tip our hats to dads everywhere and give them the opportunity to enjoy the day in comfort and in style."
The Shoezie is give away only and available to the US only. You can apply for one here.