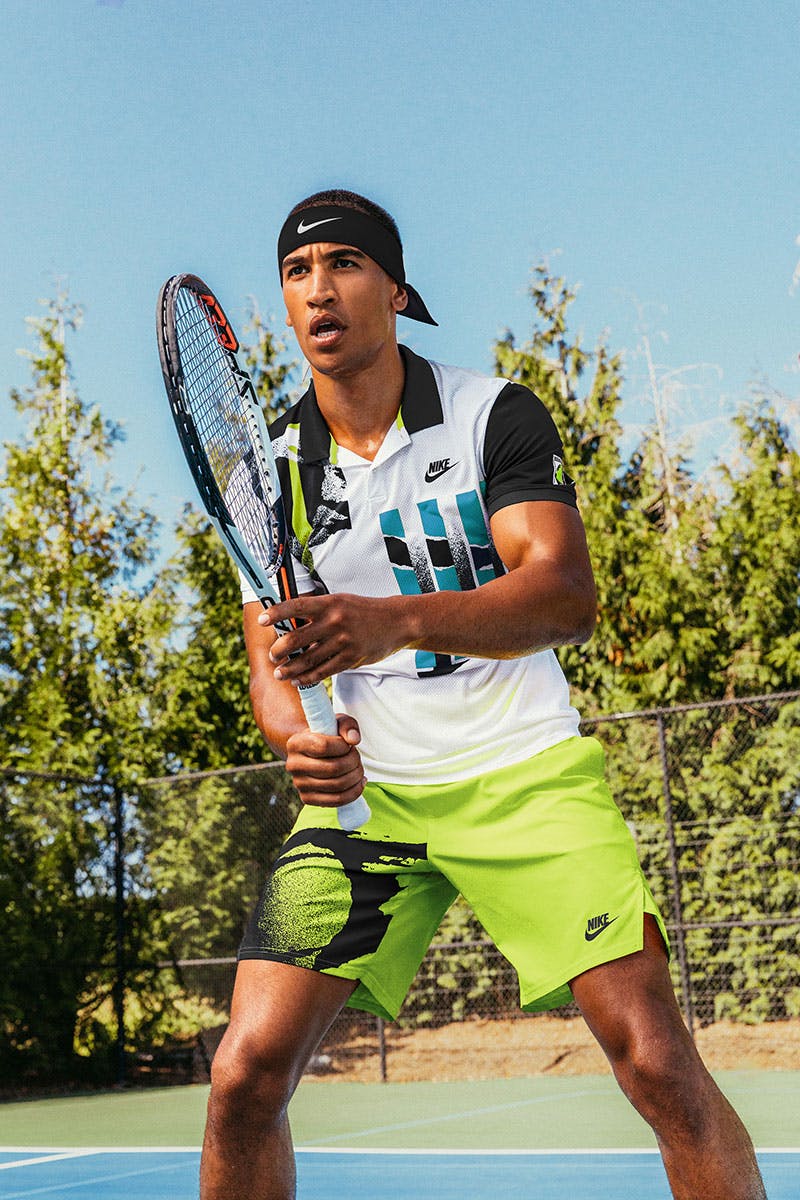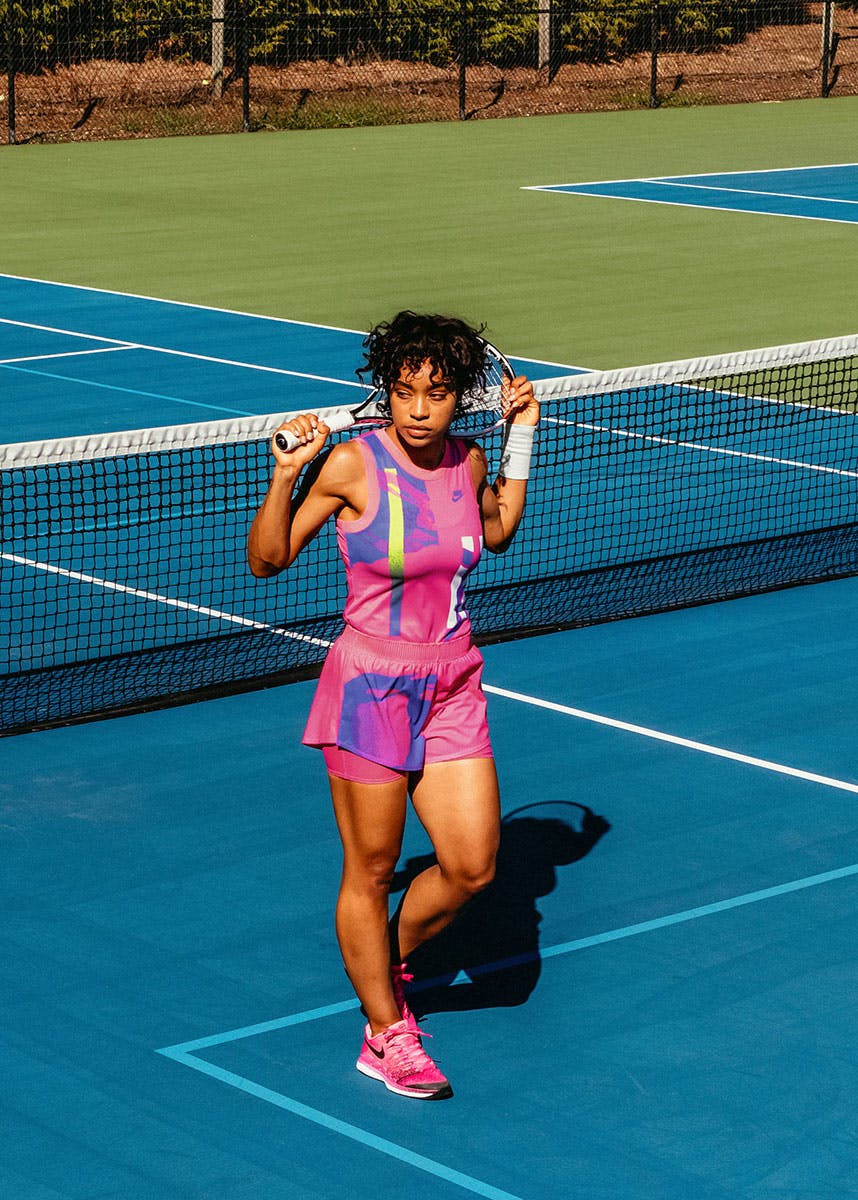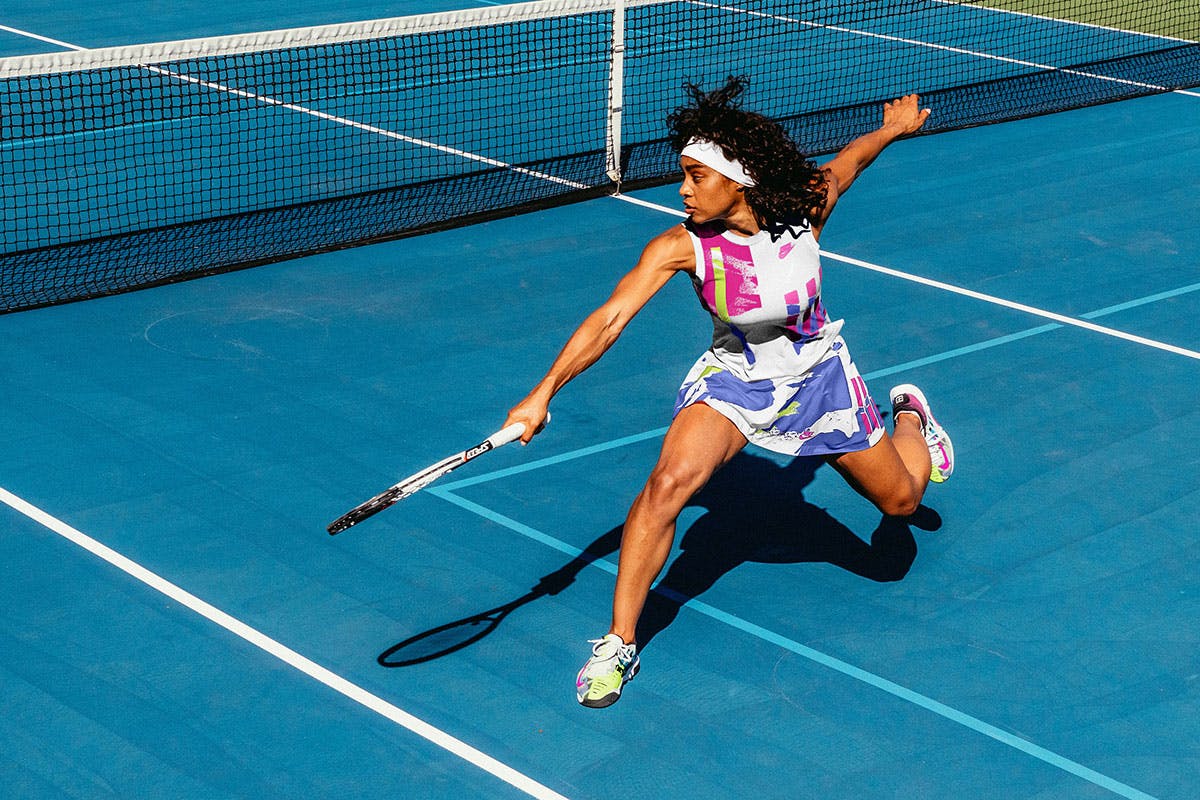 Andre Agassi and Nike helped usher in a new era of tennis apparel in the 1990s. The brand's first-ever Challenge Court collection — debuted by Agassi on the courts of Flushing, Queens — brought a renewed energy to the sport with its neon colors and surf and skate-like geometric graphics.
This month, Nike is bringing back the Challenge Court line for the first time.
"Bringing back a historical collection from 30 years ago was inspiring, challenging and really fun," said Abby Swancutt, NikeCourt Design Director. "We know the pieces from 30 years ago still resonate today."
To appropriately commemorate the Challenge Court range, Nike has retained the handmade feel of the Challenge Court logo, which was inspired by an accidental ink blot. Similar '90s graphics are showcased throughout the collection, as are the ink blots and smudges.
"We created each piece to make sure we didn't sacrifice the aesthetic and nostalgia, but also didn't compromise performance," Swancutt added.
The 2020 Challenge Court assortment includes on-court basics such as shorts and crop tops, as well as polos, logo-heavy accessories, and new colorways of NikeCourt sneakers. Consisting of styles for men and women, the collection is currently available for Nike Members, while a general release is scheduled for August 24.