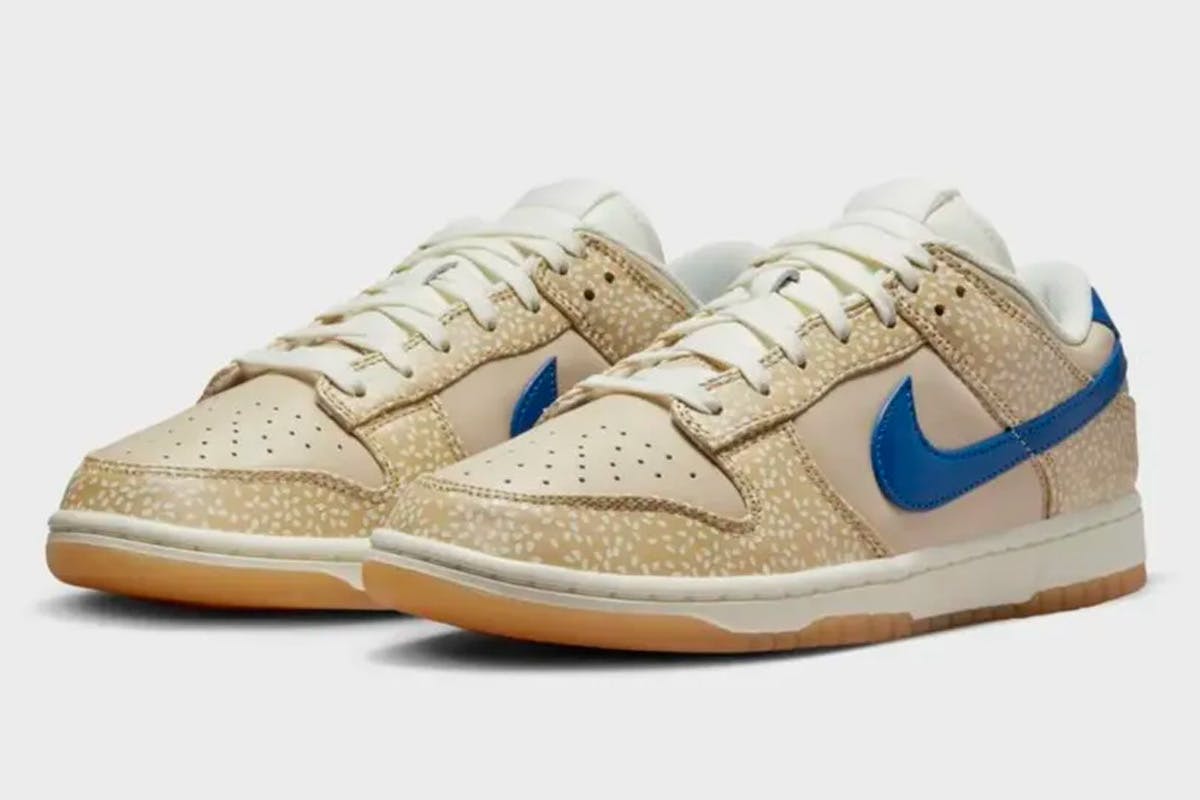 If we've learned anything in the past year, it's that Nike Dunk Low mania is inescapable. Just when it started to look like a break from the silhouette might be due, the "Montreal Bagel" arrived, and so did resellers willing to brave the elements, sitting through a snowstorm to cop a pair.
Last year, the Dunk Low had a serious breakthrough. Sure, the silhouette has been a frontrunner for Nike throughout the years, specifically under the Nike SB (skateboarding) banner, but 2021-22 marked a renaissance of sorts.
Following its initial comeback, the Swoosh kicked off the stabilizers and went all out on Dunks, maintaining a hectic scheduling frequency that saw the return of old-school looks such as the eBay Dunk and a whole host of fresh takes.
One that rose beyond the heights of them all was the "Panda" Dunk, which, thanks largely to TikTok, stole the top spot as the new Air Force 1.
Thanks to the sharp rise in popularity of the "Pandas" and the frequent restocks that followed them, resellers saw many an opportunity to make a quick buck.
In a similar vein, the launch of the "Montreal Bagel" iteration, which featured a sesame seed-like patterned upper of beige leather, was seen as an opportunity for profit, so much so that resellers in Montreal lined up amid a snowstorm to secure pairs.
Despite the theatrics of the release, pairs are sitting in high quantities on StockX, with the standard version of the release has already dropped by over £100 ($122) since the last sale, while the version that comes with a special edition box hasn't seen much action.
Perhaps, Dunk Low mania truly is coming to an end – despite what resellers might tell you to make a profit.
Shop our favorite products