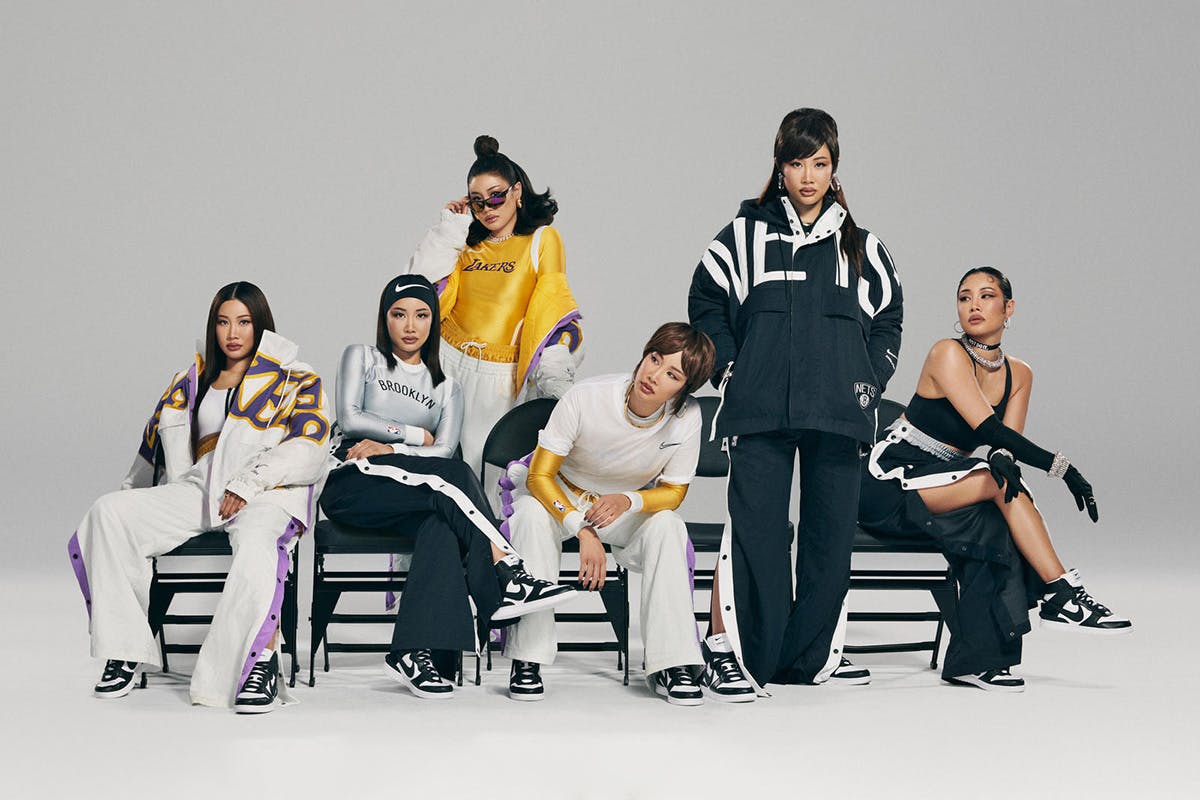 When it was announced that Yoon Ahn would be releasing a collection with Nike and the NBA, fashion heads and basketball fans alike set reminders for the drop. Now that the release is upon us, they'll be running for their wallets.
The collaboration's impact is far more than sartorial, however, as it marks the first Nike and NBA collection to be designed by a woman.
The NBA was established almost 75 years ago and, despite the Women's National Basketball association existing for the last 23 of those years, the sport is still overwhelmingly male-dominated.
Slowly, progress is being made. The WNBA has just won a long legal battle that will see players' salaries at least double as well as secure them full wages during maternity leave. Before this, the average WNBA player earned just over one percent of the $6.4 million her male counterpart would take home.
Ahn's collection is part of that progress. After all, the battle for equal pay is just one of many in the fight for parity. Product is another. Across nearly all competitive sports, women's offerings are a fraction of men's, and many women have no choice but to play in men's or kid's gear. Beyond the obvious physical benefits, having products designed specifically for women is about instilling confidence and acknowledging their athletic worth.
Even if it isn't strictly designed for performance purposes, Ahn's take on the LA Lakers and Brooklyn Nets kits is built on exactly this premise. "It's about empowering females with pieces that were made for men, so that we can own it and we can have fun with it, without it feeling like we borrowed it from our brother," she tells me over Zoom. "The woman's body is a little bit different than a man's. So, even if we can coordinate men's pieces in ways we like to, they need certain tweaks to add a bit of comfort and to celebrate a woman's body."
While Ahn played a lot of sports growing up, basketball wasn't one of them, which she admits made her hesitant to take on the project. After some deliberation, though, Ahn recognized that, more than anything, this was about creating a collection that would speak to female basketball fans.
"With the NBA [...], there are so many different people that come together at the arena for the games. Fashion's like that, too. It brings people from all walks of life and they can all enjoy these things together," she explains. "That's one angle that I feel I've got to bring in, because I'm from that field, so I wanted to use that to celebrate basketball as a sport, but also to empower girls by making pieces that they'll feel good wearing."
Ahn took inspiration from female r'n'b and hip-hop artists from the '90s when designing the collection. Think TLC, Mary J. Blige, Aaliyah, and Missy Elliott in two-piece tracksuits, velour, tearaway pants, and oversized everything. While what you wore was important, it was how you wore it that really mattered.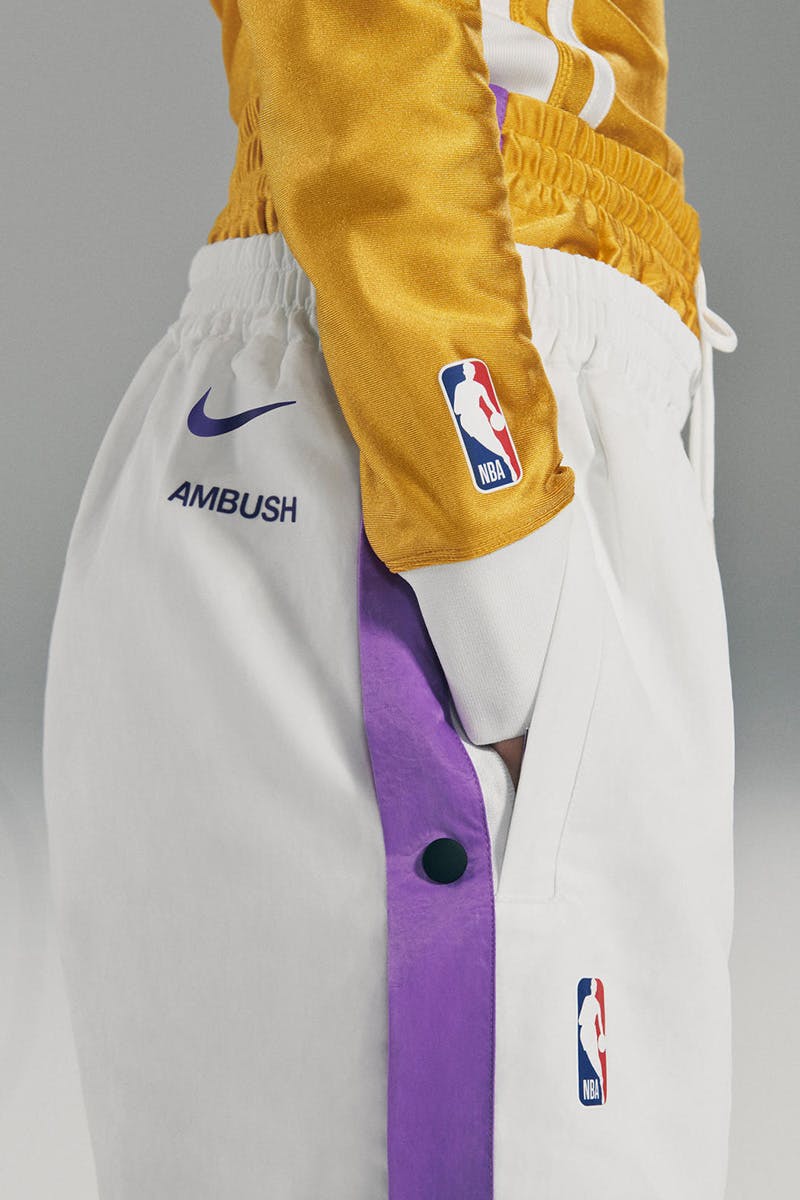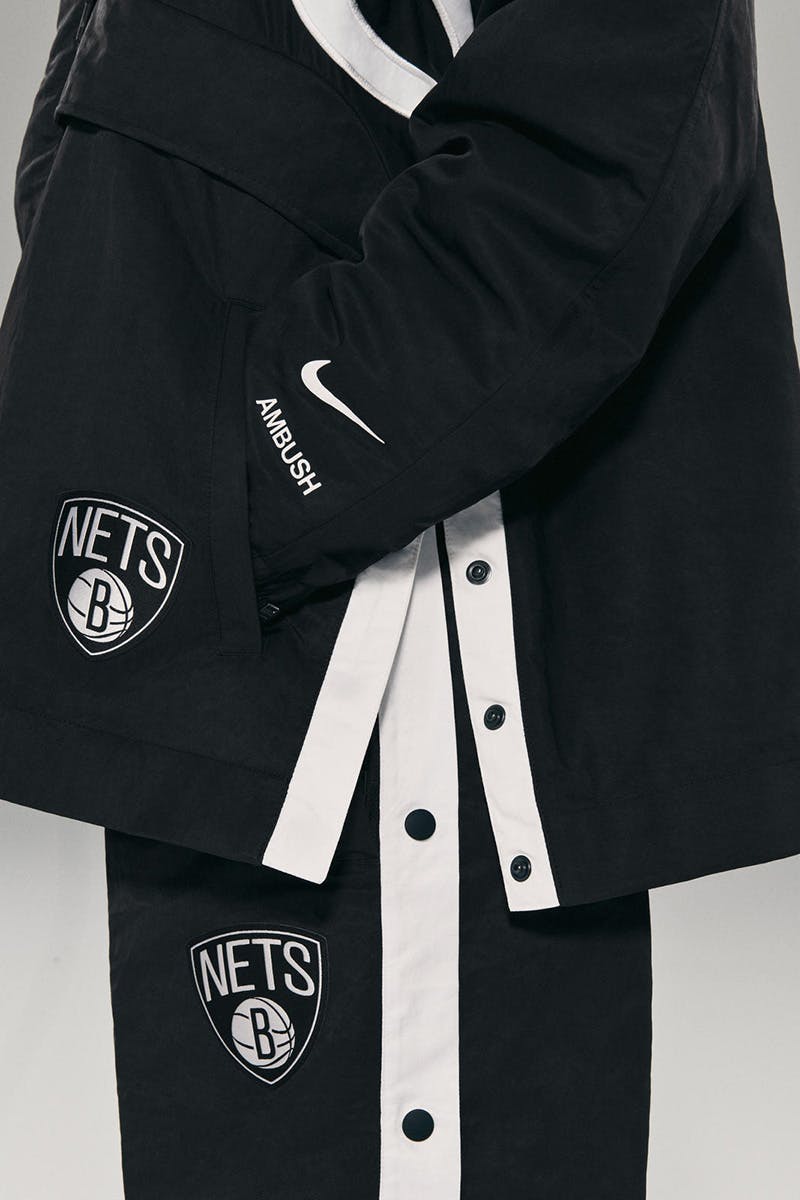 "If you look at a lot of the r'n'b artists and the female figures in hip-hop from that time, they used a lot of men's clothes, but they wore it with so much attitude. I wanted to bring that energy into this collection, and then put my own spin on it," Ahn explains.
Her take on the LA Lakers and Brooklyn Nets jerseys comes in the form of an oversized jacket, fitted jersey-inspired top, and the beloved tearaway warm-up pants in both teams' colors. Accompanying the teamwear is her hotly anticipated, Japanese motorbike-inspired Dunk. Considering basketball has served as the gateway into sneakers for so many 'heads — male or female — this collection would not be complete without the Dunk.
The parallels between what the aforementioned female artists did to begin to tear down the misogyny that still prevails in hip-hop and the doors Anh is breaking down in the male-dominated worlds of streetwear and sports can't be ignored.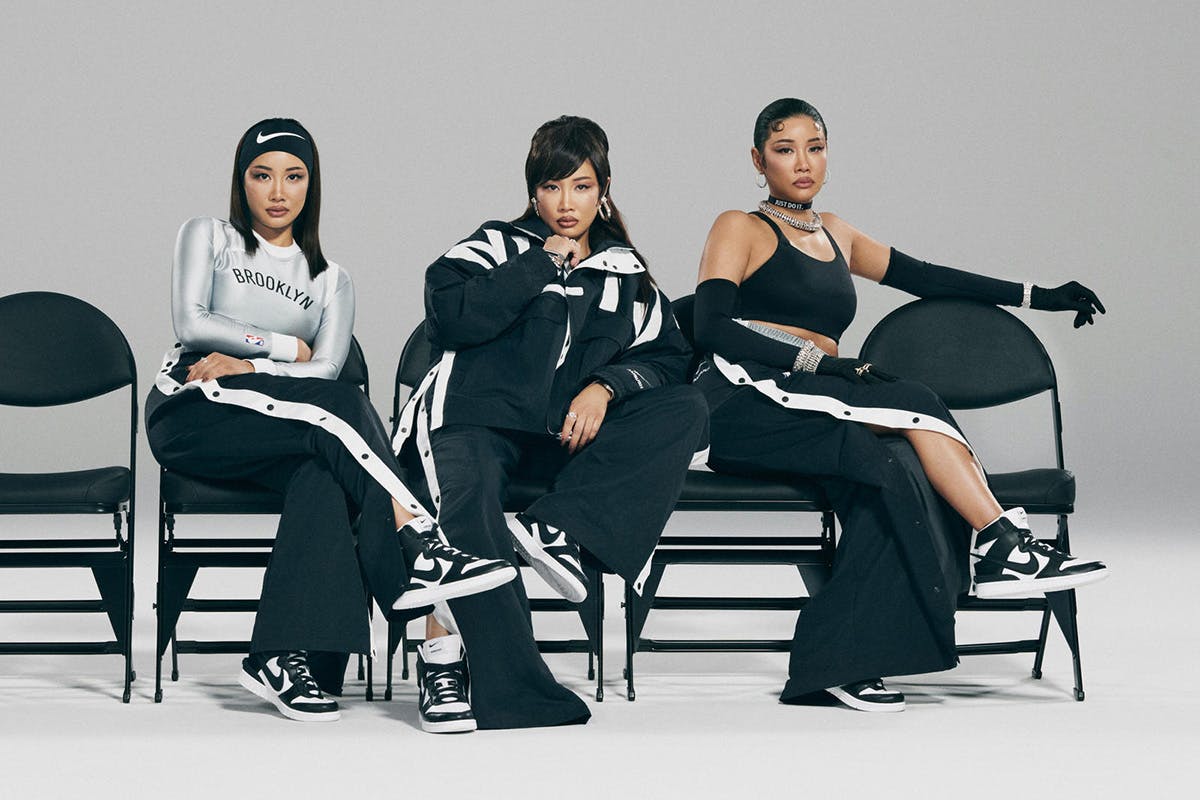 Even though Ahn's primary focus was to reimagine the NBA jersey through a female-focused fashion lens, she is fully aware of the problems that run through the industry and the impact she hopes to make.
"There just needs to be more media coverage," she explains. "I hope that more of the WNBA will be captured on the Internet — that way, it will be easier for people to access and watch the games. I'm just looking forward to seeing more coverage through different media, so people will be able to watch it more and take more of an interest."
Media coverage is a huge financial driver in sports, and according to UNESCO, even though 40 percent of sports participants in 2019 were women, women's sports received only four percent of media coverage. Fewer eyeballs on the sport has a harmful knock-on effect and leads to lower investments from brands, sponsors, and associations.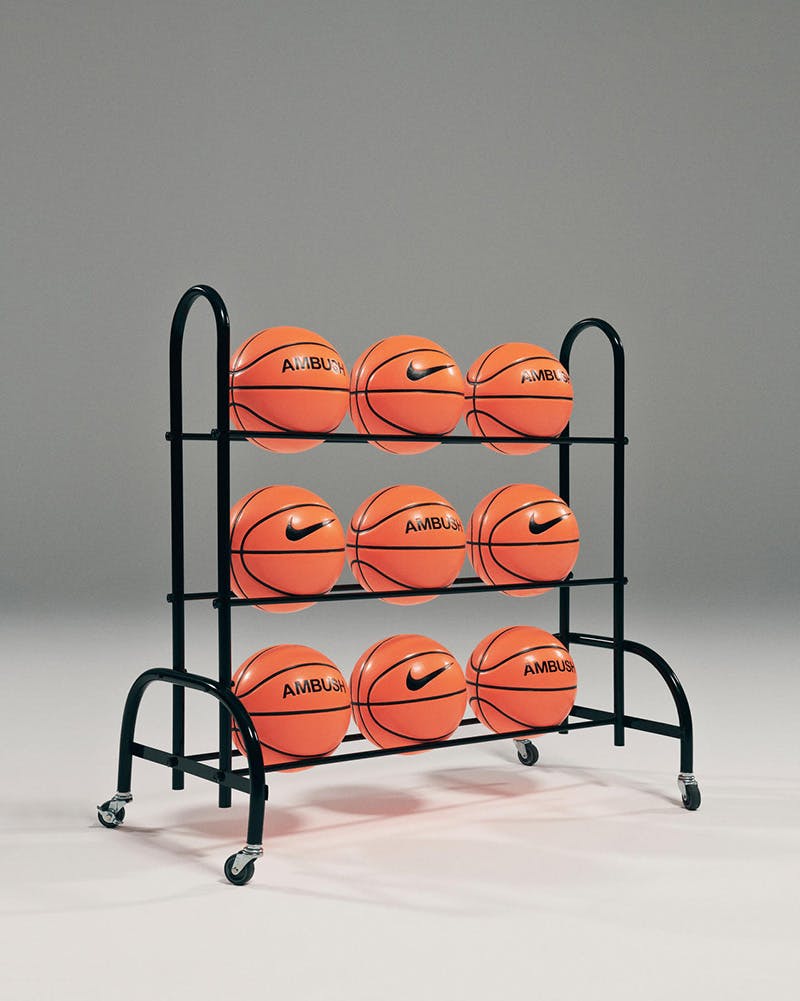 The way to counter it is by getting more people excited and involved, and one way to do that is by opening up more avenues through which people can connect with the sport, as well as sharing new perspectives that might resonate with a wider audience. Fashion, as is the case with Ahn's collection, is an example of that.
"I'm honored that I could do this," she says when asked how it feels to be the one to mark this major milestone. "Hopefully the pieces that I'm making become like a stepping stone for girls to be more interested in basketball. Then, through that, if they can take more interest in sports and the art of sport, I think I did my job."
The Ambush x NBA x Nike collection drops on December 11 via Nike.com and selected retailers.