If an Off-White™ drop doesn't spark a little outrage, did it even happen? The new collaboration that the late Virgil Abloh's label just issued with New Era and MLB has more than a few folks hot under the collar, but that hasn't slowed sales.
At the height of his powers, Abloh was issuing co-branded stuff with household names from IKEA to Evian, playful and progressive things that more than once drew some teasing social media comments.
Everything was sold-out as soon as it released, of course.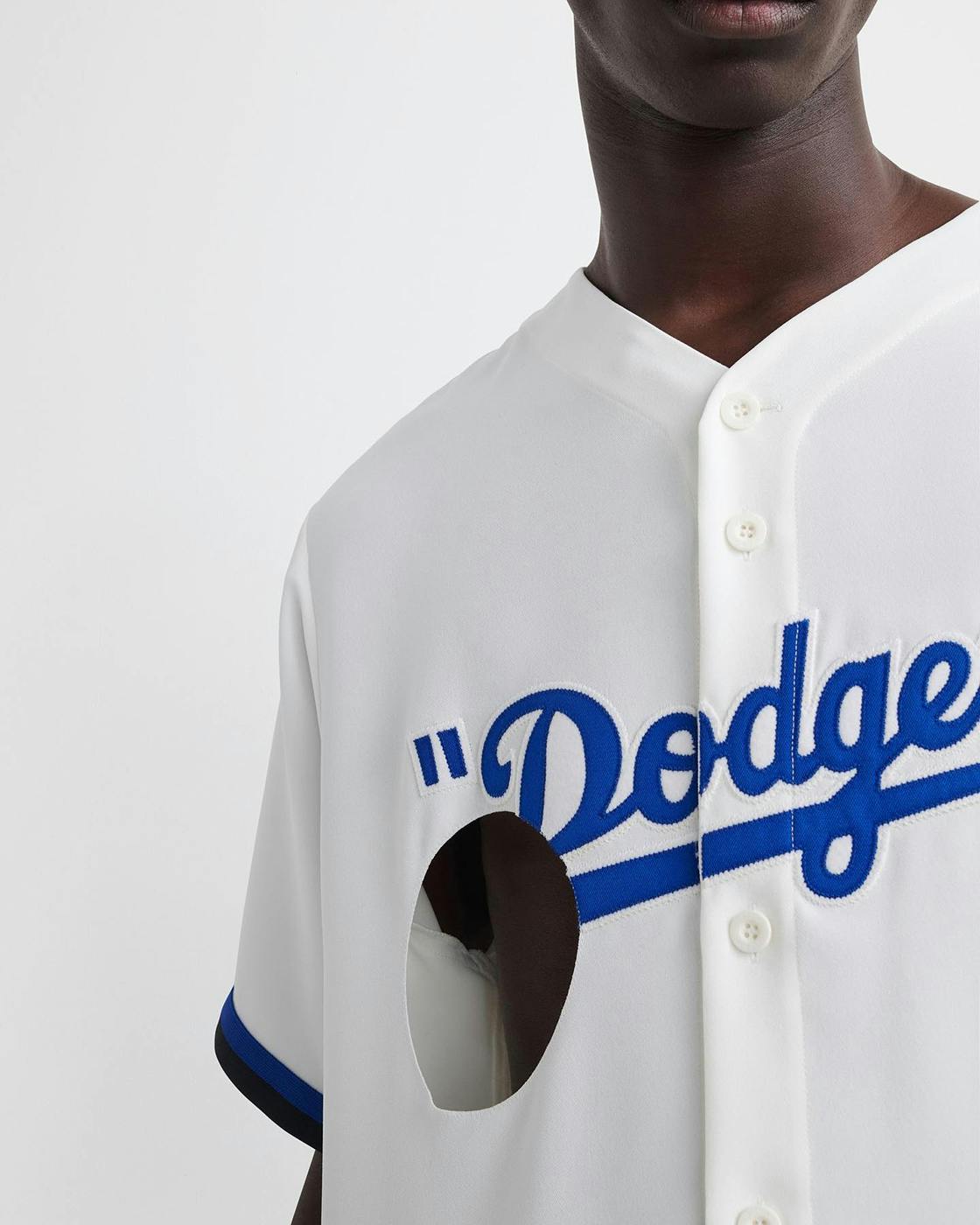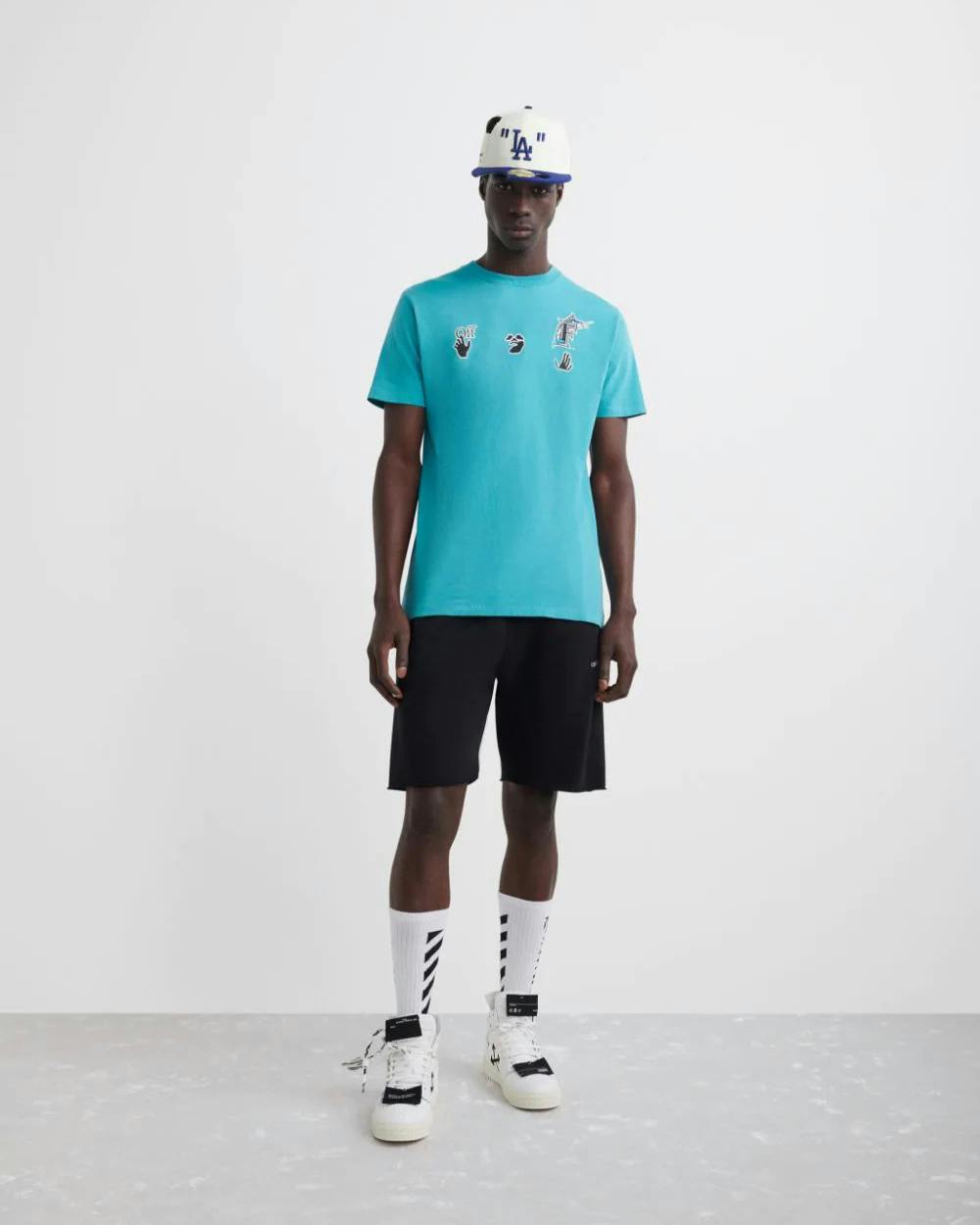 But the Off-White™ x MLB x New Era collection has drawn far more ire than the usual OW™ initiative.
Comprising T-shirts, hoodies, jerseys and caps emblazoned with MLB team logos — including the Chicago White Sox, Miami Marlins, and Los Angeles Dodgers — the collaboration primary Off-White™-affiliated cues are ample use of Abloh's signature quotation marks and lots of giant circular cut-outs, a reference to the "Meteor" holes that've punctured so many other Off-White™ items.
Reactions to the perforated $1,030 jerseys and $260 hats weren't subdued.
On Instagram, the vibe ranged from "But why tho" to "Why would anyone fucking wear that," and "THIS MERCH AINT HELPING THE MLB."
And, to be fair, a three-figure cap with some chunks taken out of it ain't an easy sell for the average consumer. But most of Off-White™'s out-there stuff was never intended for mass consumption anyways, and provocative stuff like this only gets the people talking.
Plus, it all sells either way.
The Off-White™ x MLB x New Era cap are sold-out on Off-White™'s web store, where the collection launched earlier this week, and several sizes of shirt and jersey are also gone.
It defies comments like "I thought caps had a purpose," which miss the point of any brand doing an Off-White collaboration. The intent is to create something fresh, to provoke.
I'm tired of the "fashion is art!" argument that allows anyone who makes something weird to handwave criticism but, at the same time, fashion doesn't play by the same rules as clothing made for blending in.
Can't say I'm planning to pony up for these very breathable shirts but anyone complaining that this collab has them "missing Virgil more than ever" apparently didn't pay attention to the stuff that was designed under his direct purview. In fact, this collab was probably conceived under his watch, since it was likely in the works for at least a year.
Point being, especially when it comes to Off-White™'s wilder stuff: if it puts you off, that was probably the point.