When Palace and C.P. Company revealed they'd be collaborating, few would've expected it to come in tandem with Italian footwear manufacturers Diemme. Yet, here we are.
The unification of the London label and the Massimo Osti-founded brand feels like a long-time coming, not just because it was one of the few labels still untouched by the magical Palace wand, but because they feel like two brands with a lot in common.
While the spine of the collection is mainly Palace x C.P. apparel and accessories, the duo looked to have tapped Diemme to drop some footwear goodness in the form of, what looks like, the Italian label's Cornaro silhouette.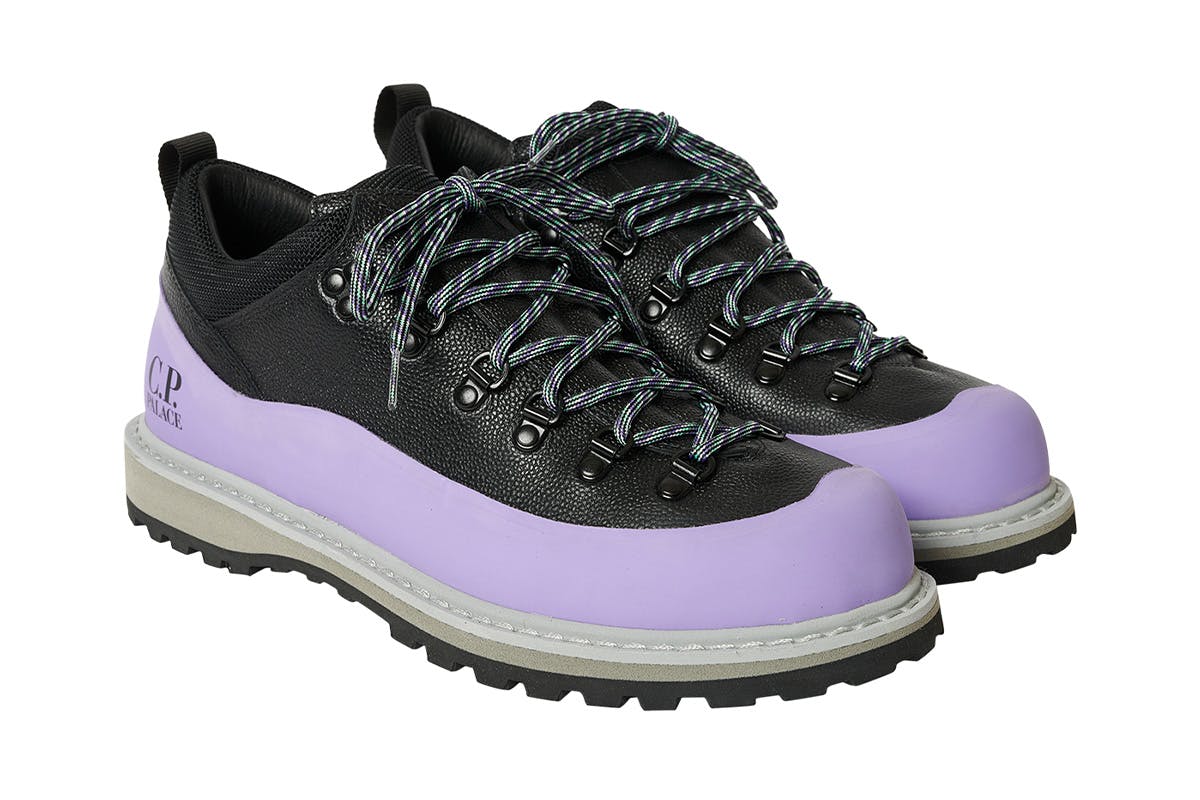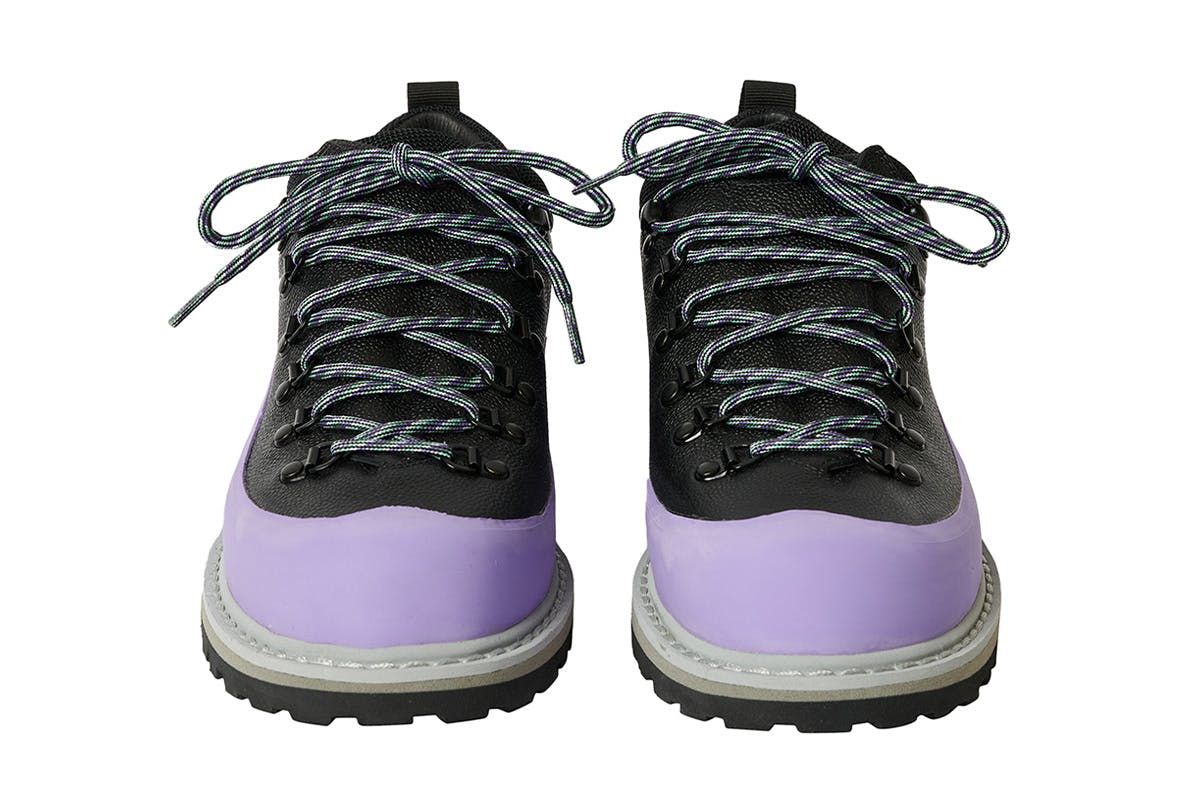 A hiking boot at its core, the Cornaro is named after Diemme's favorite pizzeria and is made from wax-treated suede with rubber toe caps and metal D-rings. The Cornaro — which is a sleeker, more streamline hiker than most — is a shoe undoubtedly blurring the lines between hiker and trainer, especially now Palace and C.P. are involved too.
This season, the two brands have reimagined the low-cut silhouette in two vibrant colorways of black/lilac and a pleasingly-autumnal ensemble of green and brown hues.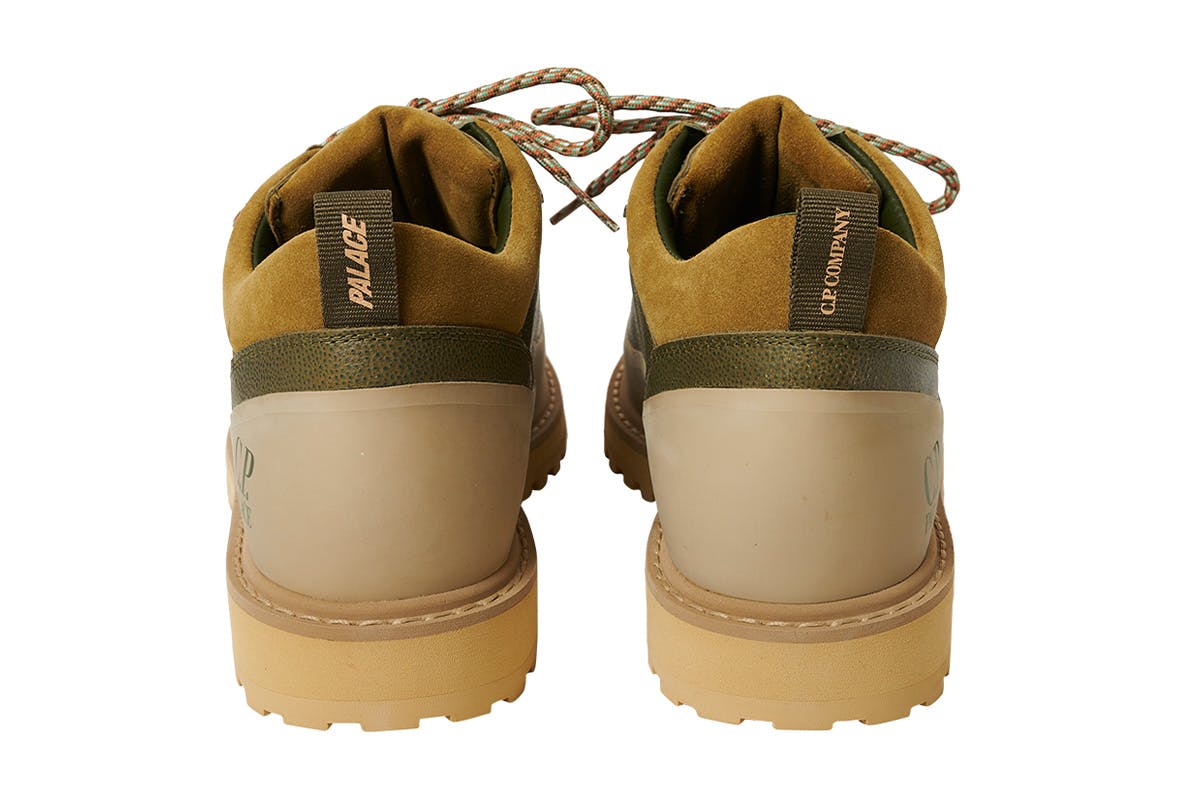 Co-branding sits at the heel above an oversized rubber outsole, alongside a three-way branded hang tag that rests from the shoe's outdoors-inspired rope laces.
Earlier this year, Diemme teamed up with Très Bien for a similar concoction of Cornaro boots. In truth, it's been a pretty big year for the family-run label, who also found popularity when both Drake and Frank Ocean were spotted in a pair.
Slated to land online December 16, 2022, Palace x C.P. Company x Diemme isn't going to hang about for long, but if you're quick, you might just get lucky.