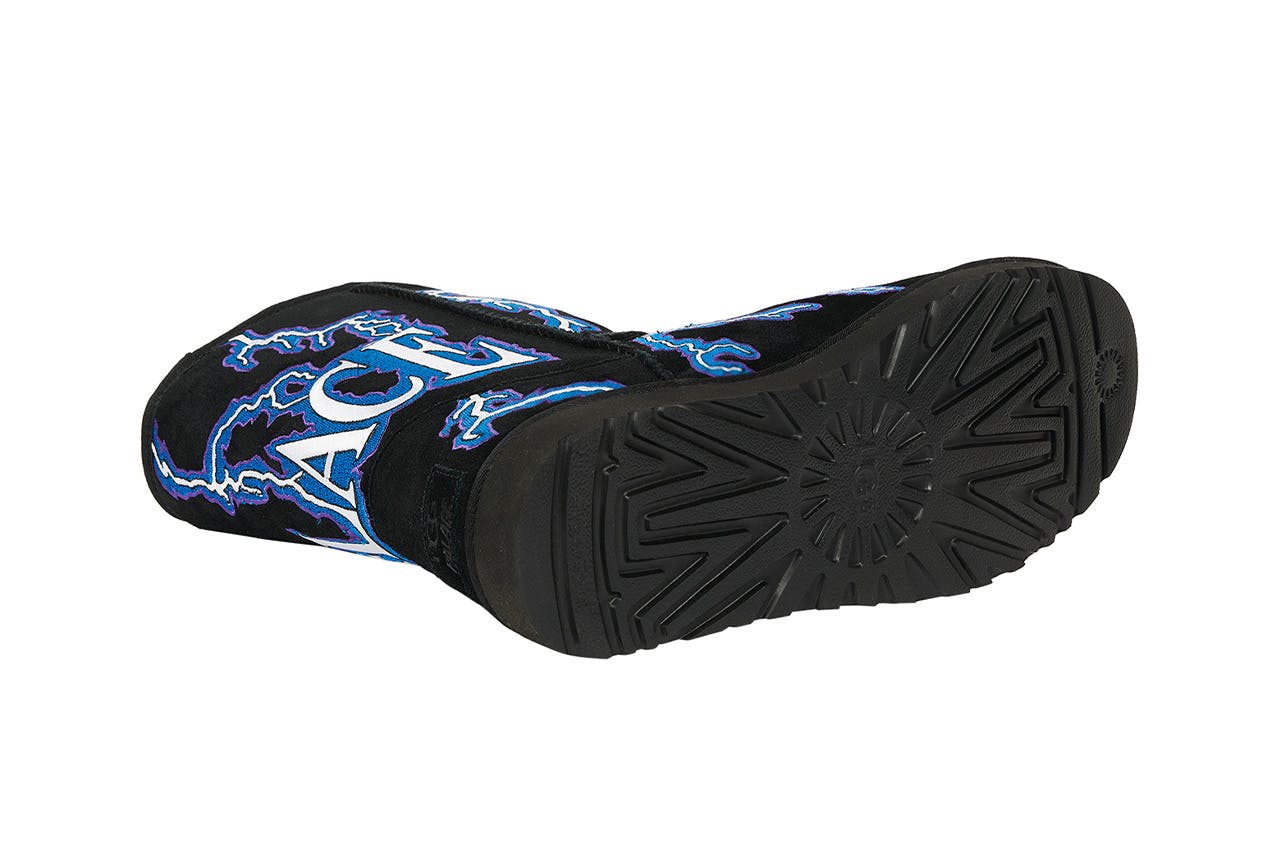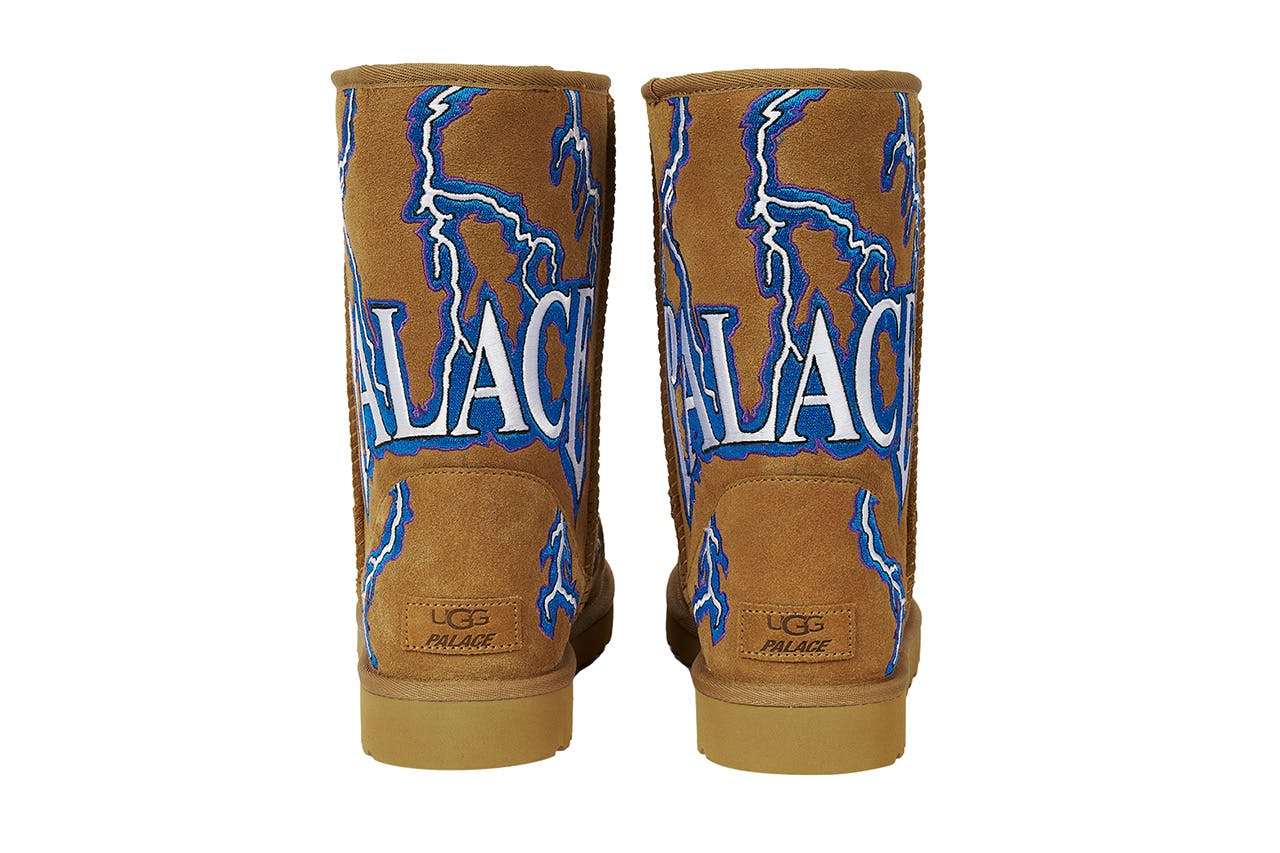 Would whoever had UGG in Palace Collaboration Bingo please make themselves known, for 2023's coziest link-up so far is upon us.
Revealed as a part of Palace's Spring 2023 lookbook (which can be viewed in full on IG), the wild co-branded UGG boots look to be landing this season in a classic tan colorway with blue lightning bolt motifs all over.
Historically (and I'm talking since the 2000s), UGG boots have been worn by surfers post surf to help the feet recover after a day on the waves. Now Palace is doing the same for skaters, 'cos why not?
With only a single from-behind image to go off so far, details are few and far between, but in typical Palace style it's always safe to expect the unexpected, so hold tight to see what the front holds.
UGG underwent a bit of revival through 2022 — not least thanks to the rise in Y2K style — and even had Adam Sandler rocking a pair of their Classic Short Boots.
After dropping collabs with the likes of White Mountaineering and Denim Tears last year (to name only a few), a clog link-up with Martine Rose was revealed during the British designer's Fall/Winter 2023 runway presentation in Pitti Uomo earlier this month.
For Palace — who themselves had a collab with Junya Watanabe teased in Paris last week — this marks service as normal for a label who linked with every brand and their dog throughout 2022, and we're here for it.
While Palace's UGG boots probably won't be any good for kick-flipping in (or whatever it is skaters do), they'll likely be the perfect companion for those cozy post-skate beers (or whatever it is skaters do).