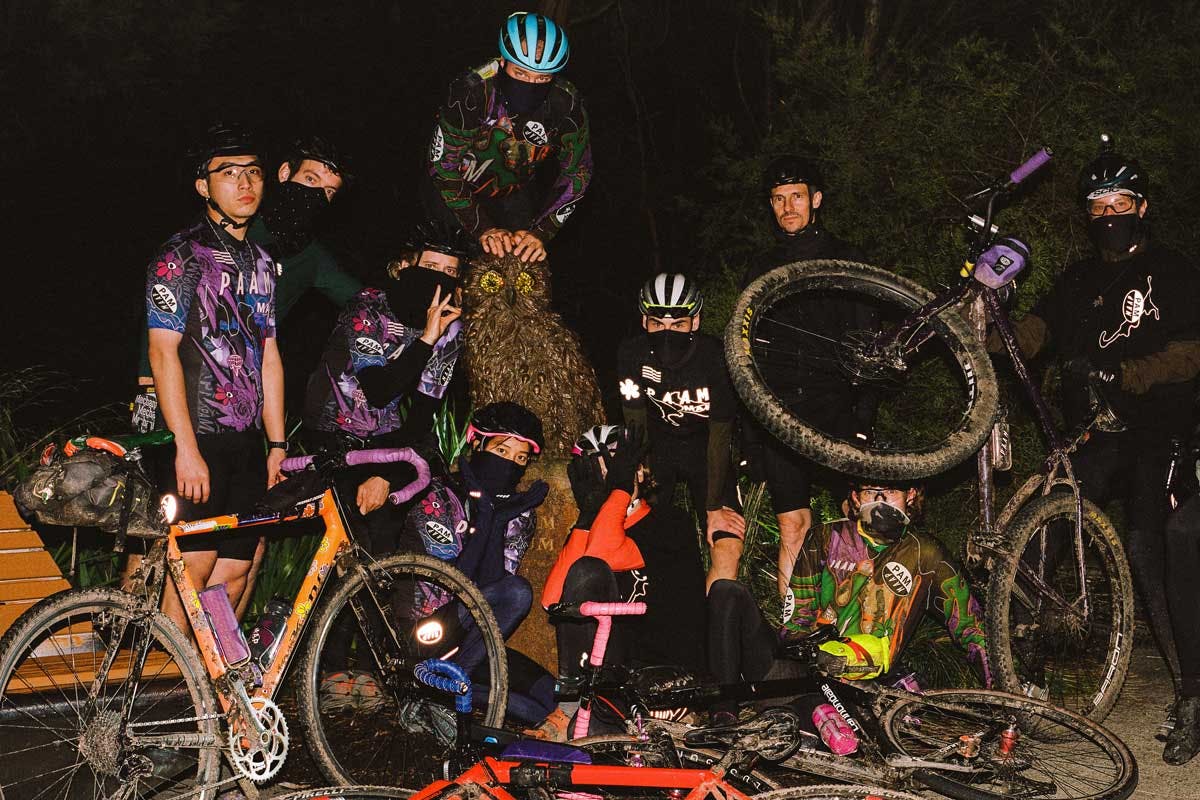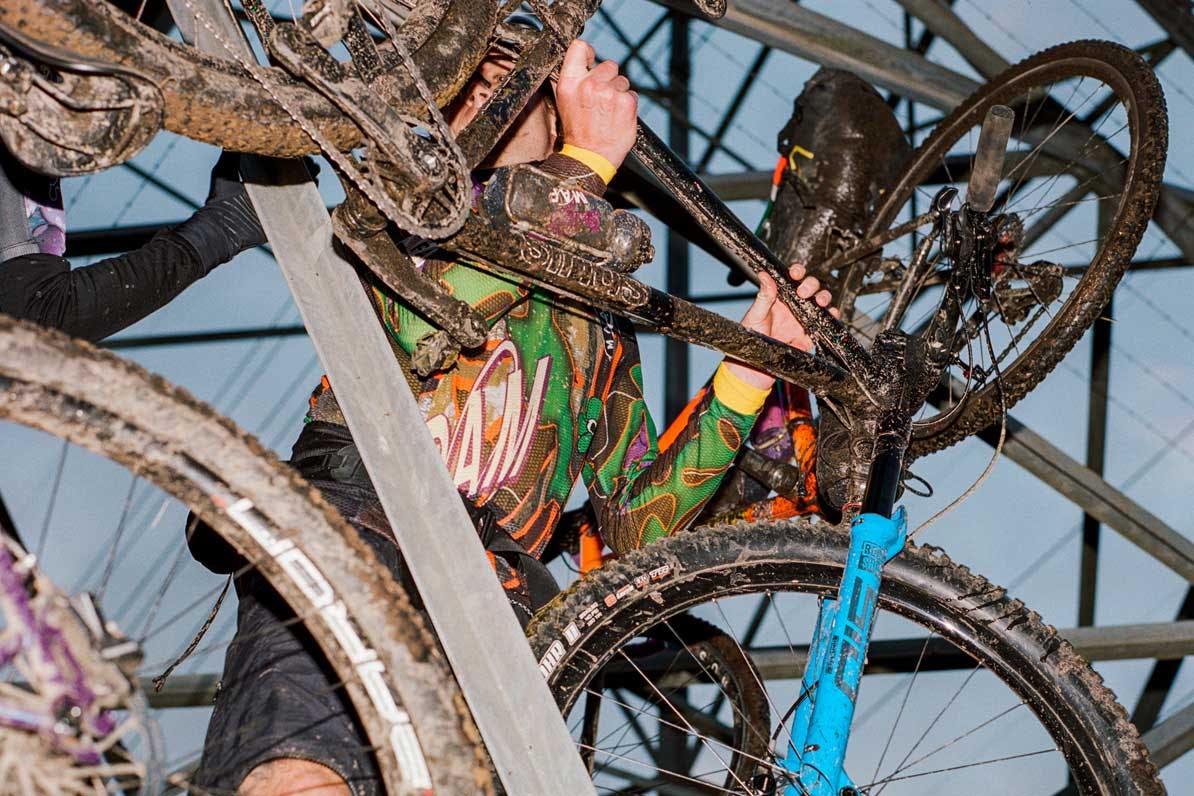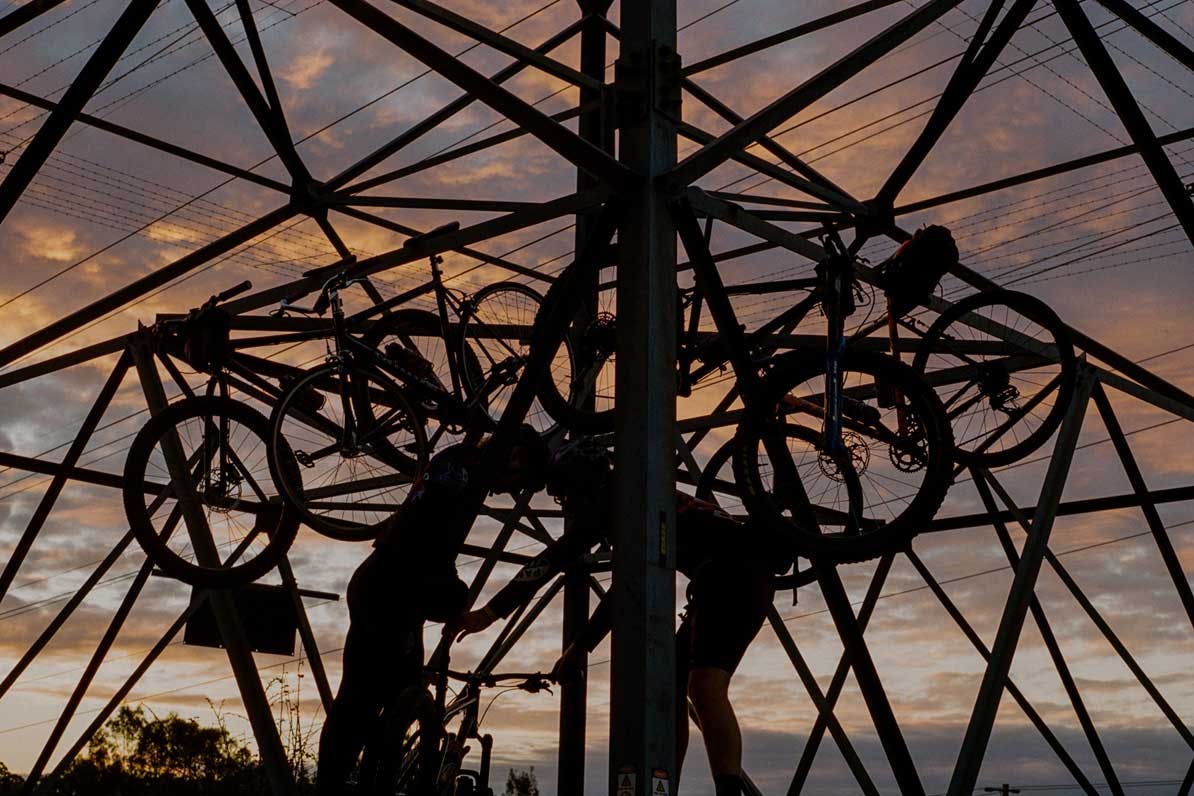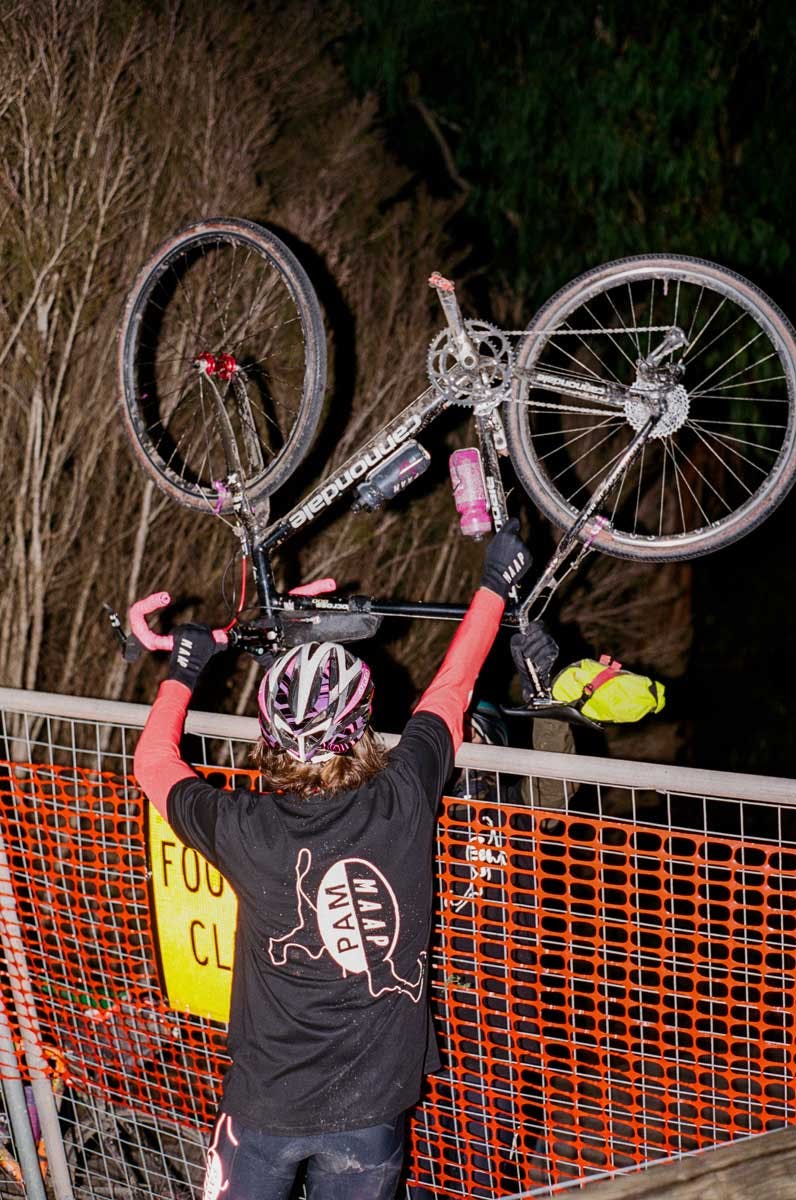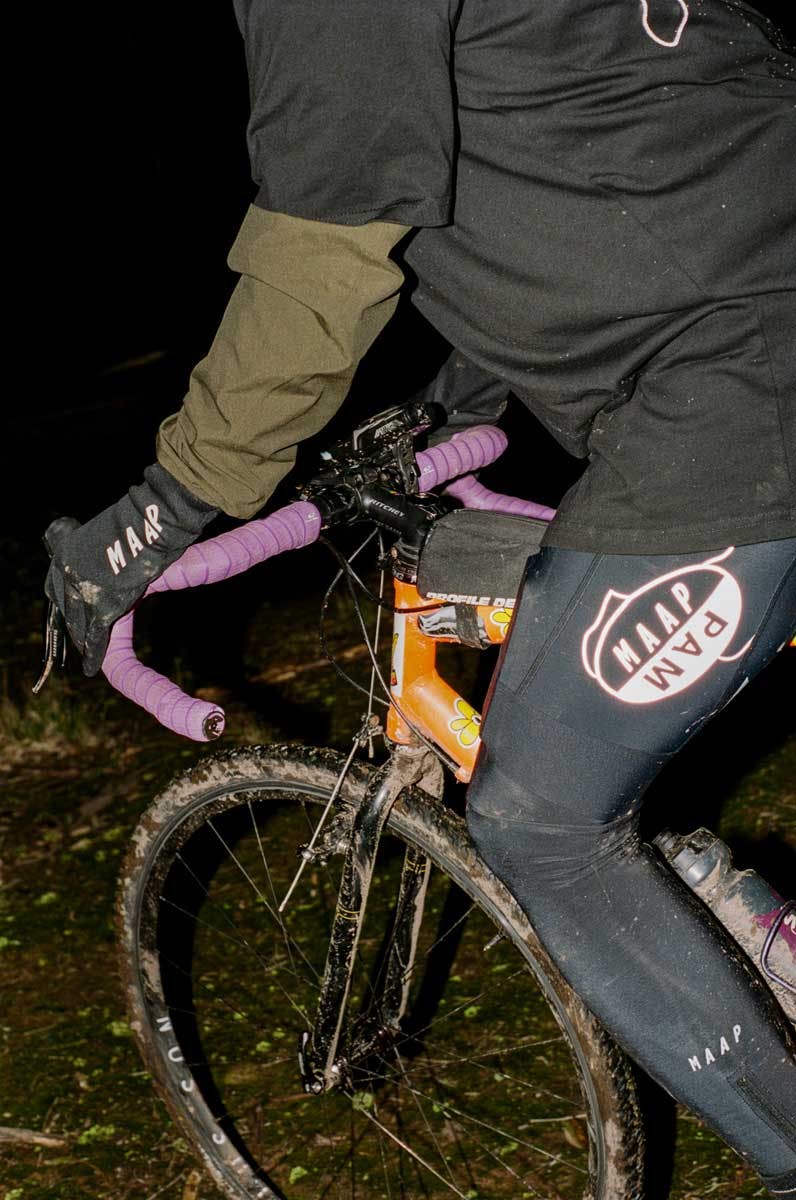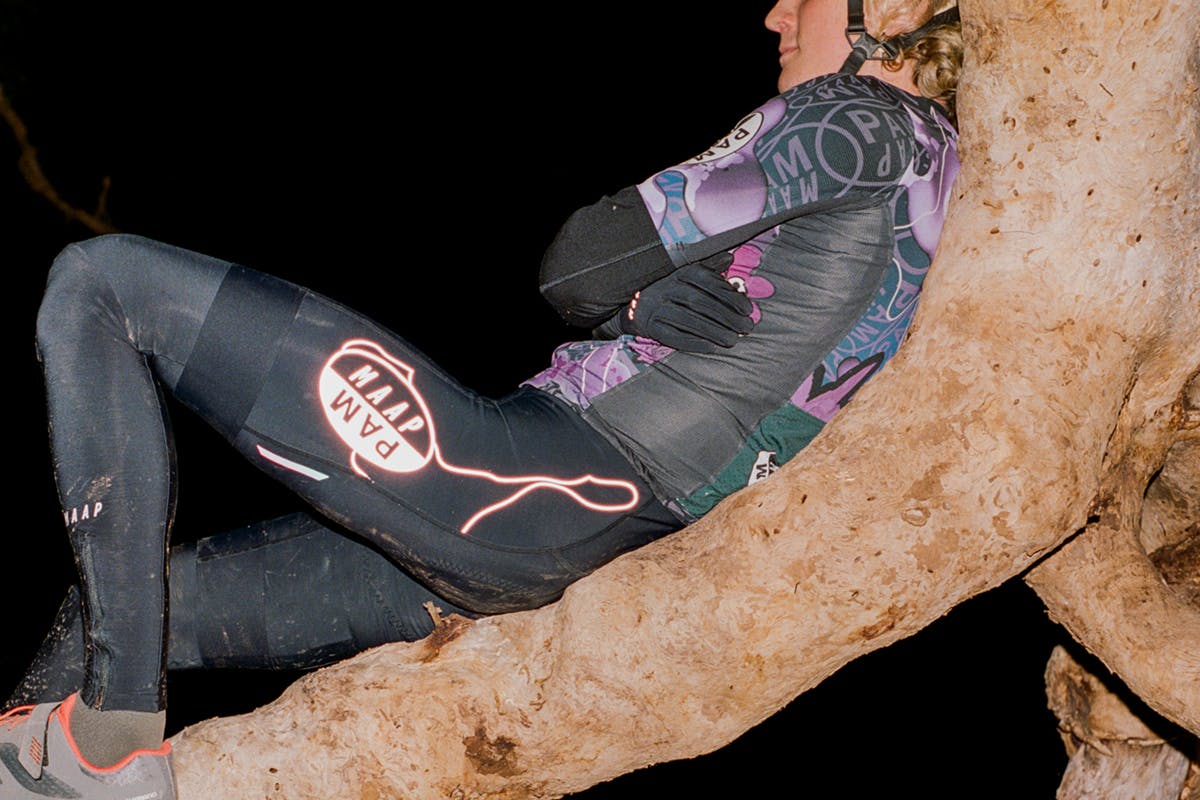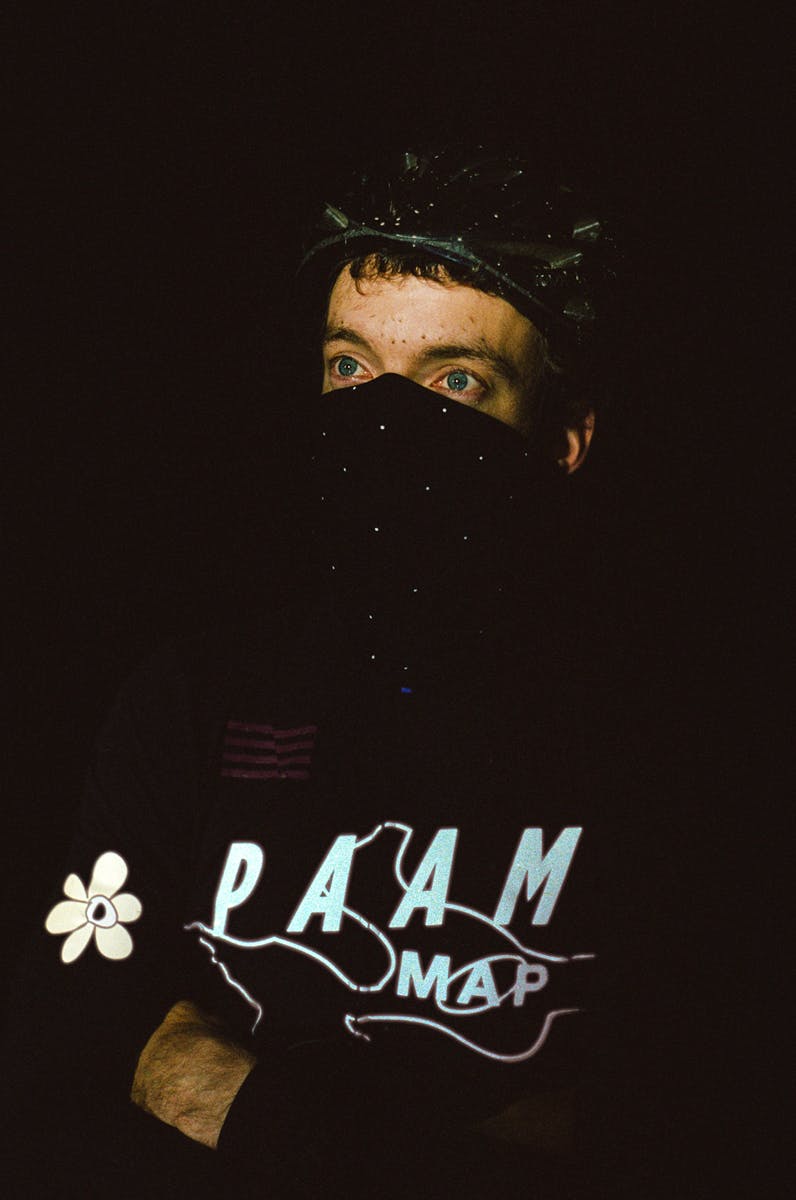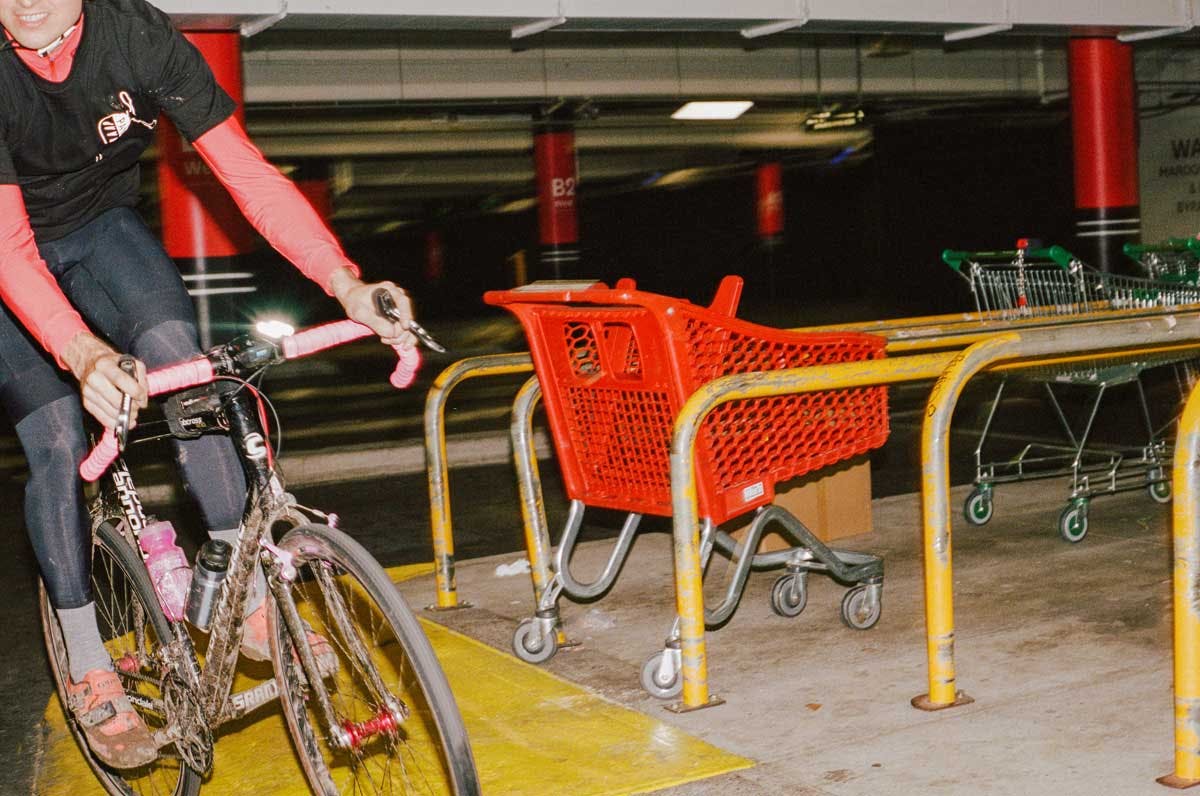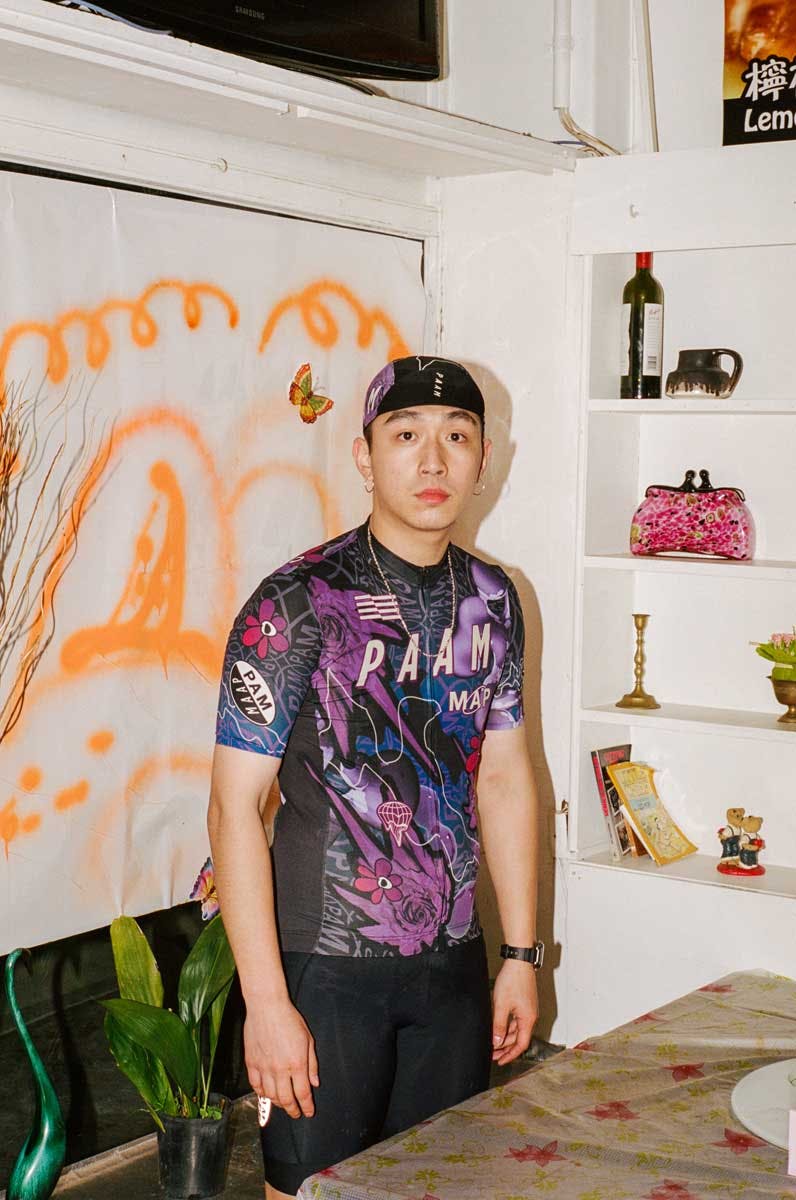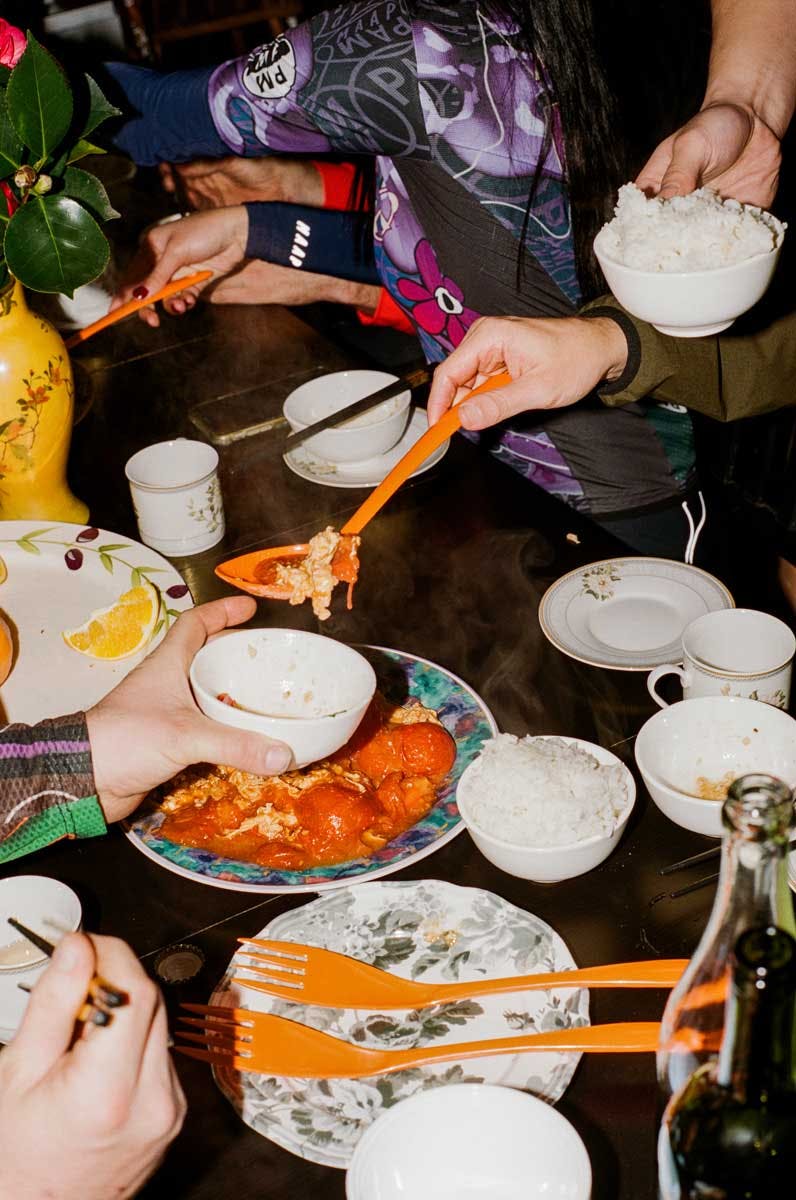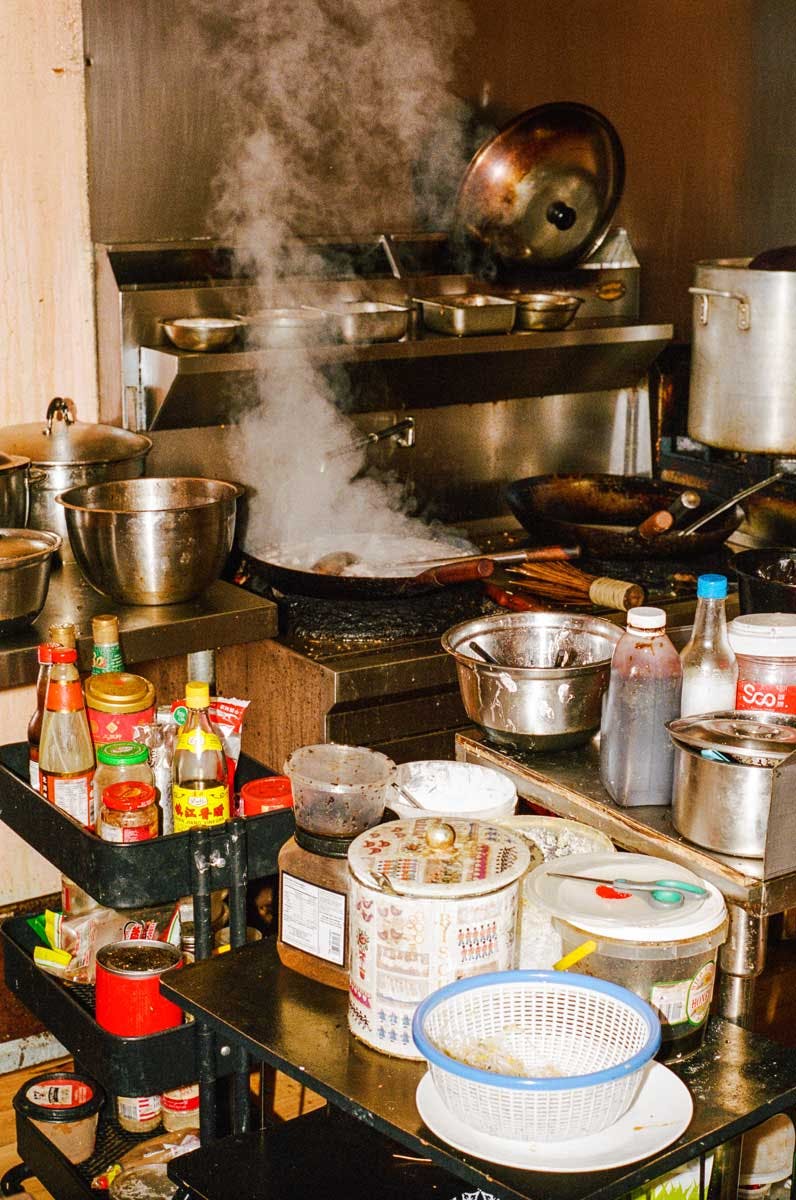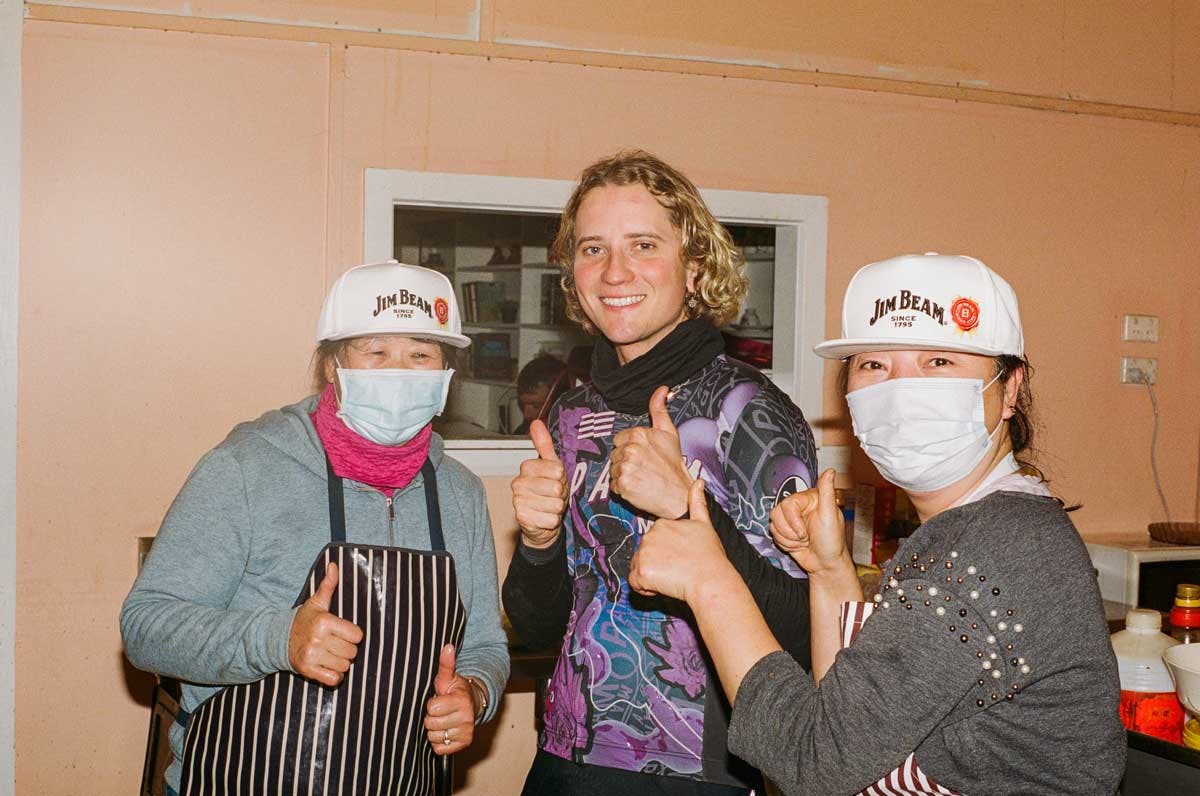 Brand: P.A.M. x MAAP
Key Pieces: The Italian-made cycling kit, laden with P.A.M.'s signature trippy graphics is a must. Bonus: nabbing the set from any of P.A.M. or MAAP's stores will guarantee you an accompanying 44-page zine, free of charge.
Editor's Notes: A little cool air won't keep P.A.M. from playing outside. The Paris-based brand maintains roots in its native Australia, which is currently going through the winter season. Given that Aussie winter isn't too unpleasant, though, there's no reason to stop exploring the outback. Melbourne-based cycling company MAAP has brought P.A.M. on board to devise some stylish looks for adventurous bikers looking to tackle the road or mountain.
Fortunately for the brand's devotees, P.A.M. brings its signature sense of graphic whimsy to the table, tweaking a selection of hats, tops, tees, and shorts with psychedelic flair. Oversized branding mingles with illustrative flowers and lines rendered in reflective textiles to ensure all-terrain safety.
"It was a very organic moment," Misha Hollenbach, P.A.M. co-founder, said in a statement of the collaborative process. "It was very natural and easy, and very exciting at the same time. It's affirming and super exciting when things like that happen."
"We wanted to bring a different perspective to cycling," Misha Glisovic, MAAP Creative Director, continued. "As the sport's evolved and as it's growing, for us it's about showing people there is an option and just providing more people access to the sport. To show them that it is more inclusive. And with a background in apparel and streetwear design, I always wanted to get MAAP even closer to what we wear off the bike and merge those two worlds together."
More collaborative drops are on the way, as P.A.M. and MAAP aim to epitomize easy style when riding or simply relaxing. Indeed, it's a good time to be in the market for fashion-forward kits, as bike brands get deeper into fashion and cycling style becomes more and more appealing for general consumption.