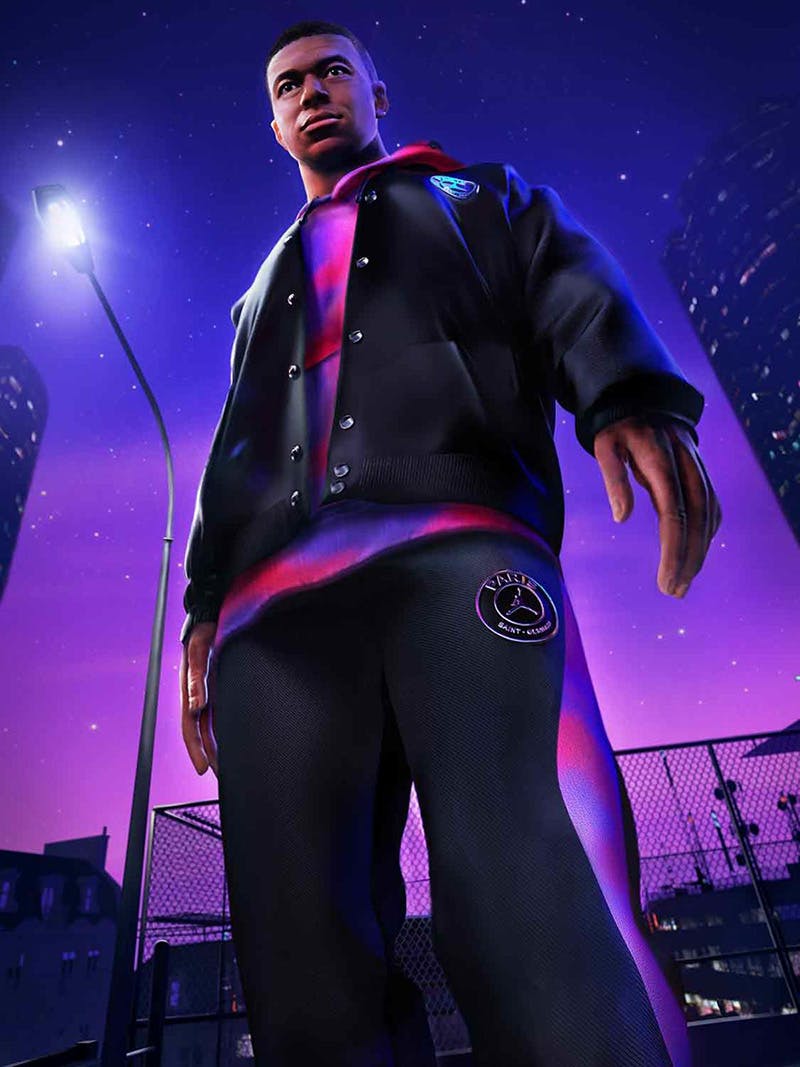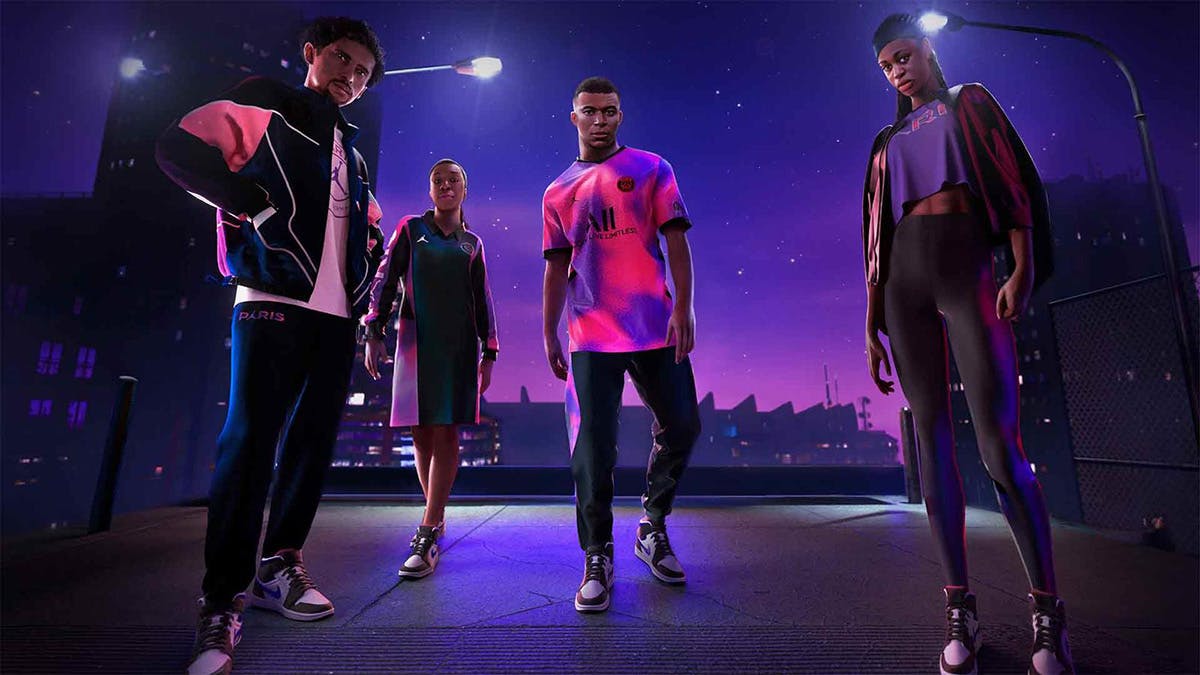 Nike and Paris Saint-Germain have unveiled the French club's fourth kit for the 2020/21 season. As has become customary over the years, the fourth kit — which is not often worn by the team because, well, they have three others — features a more experimental design.
This year, the jersey combines a bright fuchsia base with splashes of deep purple, which look like they have been spraypainted onto the kit. Upon closer inspection, the purple patches feature a subtle elephant print, which is a nod to PSG and Jordan Brand's ongoing collaboration.
The announcement included campaign imagery that saw PSG stars Kylian Mbappé, Marquinhos, Grace Geyoro, and Marie-Antoinette Katoto turned into caricatures that could easily be characters in a video game. In fact, the jersey itself has a very gamified look and feel to it, in line with the animated aesthetic of the campaign.
That's not to say it's not a nice kit to look at. The black, purple, and pink color combination works really well and it's easy to imagine the jersey being worn as part of an outfit or on EA Sports FIFA's Ultimate Team or Volta game modes.
But it does feel a little like a special-edition jersey that wasn't designed with football in mind. You could probably compare it to some of the one-off jerseys created in the past, such as the Bundesliga's penchant for making Oktoberfest-themed jerseys that are worn once but serve more as merch than anything else.
In the end, what's important is whether the target consumers like it. With PSG attempting to establish itself as a lifestyle brand, it's highly likely the target consumer for this drop was not fans of the club, but rather style-conscious consumers with a passing interest in football.
The Paris Saint-Germain fourth kit drops alongside a range of apparel, as well as a Nike Air Jordan 1 Zoom, which was previously teased and leaked online. The jersey is available now for Nike members and at PSG.fr, while the AJ! drops on February 17.