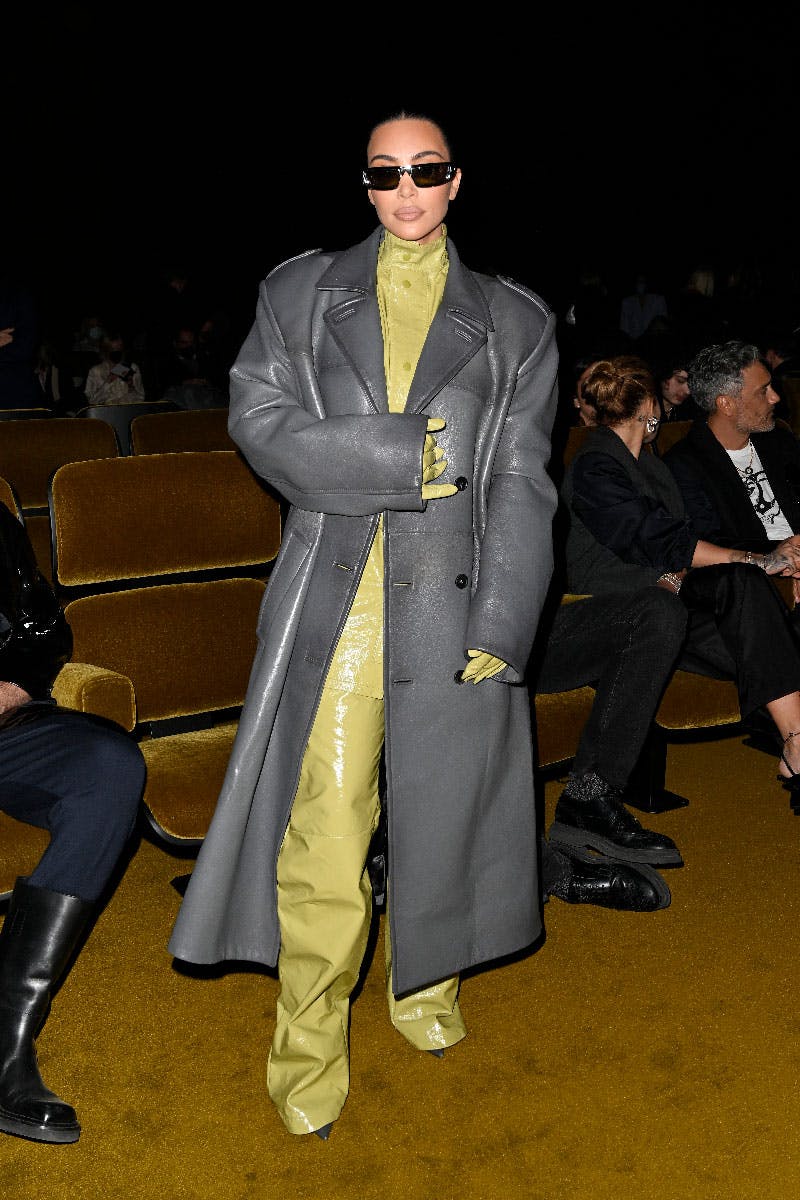 I thought that nothing could surprise me after all these years in the industry, but damn, Kim Kardashian and Pete Davidson dating was definitely not on my 2022 bingo card.
The two have been in a relationship for the past few months now, initially caught on camera holding hands following Kim's SNL appearance, and have since traveled together, dined together, and so on. However, the couple has been very quiet about their relationship status – until now, that is.
Last week, the couple finally became Instagram Official, and Kim appeared on The Ellen DeGeneres Show (by the way, do people still watch Ellen after all that stuff about her being mean came out last year?) to talk about her upcoming show The Kardashians, set to air next month. "I guess it's not official until you post," she told Ellen.
According to Kardashian, she's got multiple photos of her and Pete that are "so cute," and she'd love to post more, but for now we'll only get a glimpse into the unexpected couple's relationship.
"I haven't dated since before Instagram existed, I don't know what the rules are," she explains, adding that she "feels good."
Then, the two get into what we're really here to talk about: Pete Davidson's new tattoos.
In a selfie posted by the comedian, fans were quick to point out that there was a tattoo that looked like it read "KIM" on his chest. Of course, Kim addressed it when Ellen asked, and it turns out it is much more than just a tattoo.
"He has a few cute ones, you know tattoos that he got," Kim explains, "the Kim one isn't a tattoo, it's actually a branding."
"He wanted to do something that's really different," she continues, and reveals that Pete has multiple tattoos in her honor, including her favorite which reads "My Girl Is A Lawyer."
Anyway, back to the branding.
It seems like KKW Beauty, KKW Fragrance, SKIMS, and her other business ventures wasn't enough, because Pete now also has "KIM" as a brand, stamped onto his chest. "An iron thing went onto his body to brand "Kim?" Ellen asks, and yep, that's exactly what happened. And yep, Kim is definitely a brand of her own.
How does she feel about it? Well, she thinks it's "so cute."
She also goes on to talk about her and Kanye's latest drama, and how despite his recent online harassment and several Instagram rants, she prefers to take the high road, stay silent, and do what's best for the kids.
Tattoos and branding aside, Kim does actually seem really happy, and although I can only judge from videos and what I know about her previous relationship, she seems relieved and free.
As surprising as Pete Davidson and Kim Kardashian's relationship might have been, it almost pains me to say that I actually love them together. Hopefully, now that Kanye is finally suspended from Instagram, they can live happily ever after.