Highsnobiety / Bryan Luna
When it comes to sneakers, 2018 has been a big and bold year for PUMA. From the PUMA Thunder and RS series to collaborations with the likes of ADER Error, SEGA, and Roland, PUMA has made its intentions clear and the big cat isn't slowing down anytime soon. The latest addition to its growing sneaker catalog is the CELL Endura, and like the silhouettes mentioned before, it's got the makings of another banger.
At a time when people are constantly looking for "new" things to stir their nostalgia, PUMA has been a leader in successfully looking to the past to recreate old as new. For the RS line, it stripped its Running System technology — first developed in the '80s — back to its fundamentals and built fresh silhouettes anew. While the Thunder Spectra pays homage to PUMA's iconic collaboration with the late Alexander McQueen, which started in 2005, and designs like the PUMA x McQ Tech Runner Low.
First released in 1998, this year marks the 20th anniversary of the PUMA CELL Endura's inauguration and what better way to celebrate the original innovation than by re-releasing the silhouette with some shrewd 21st century-ready tweaks.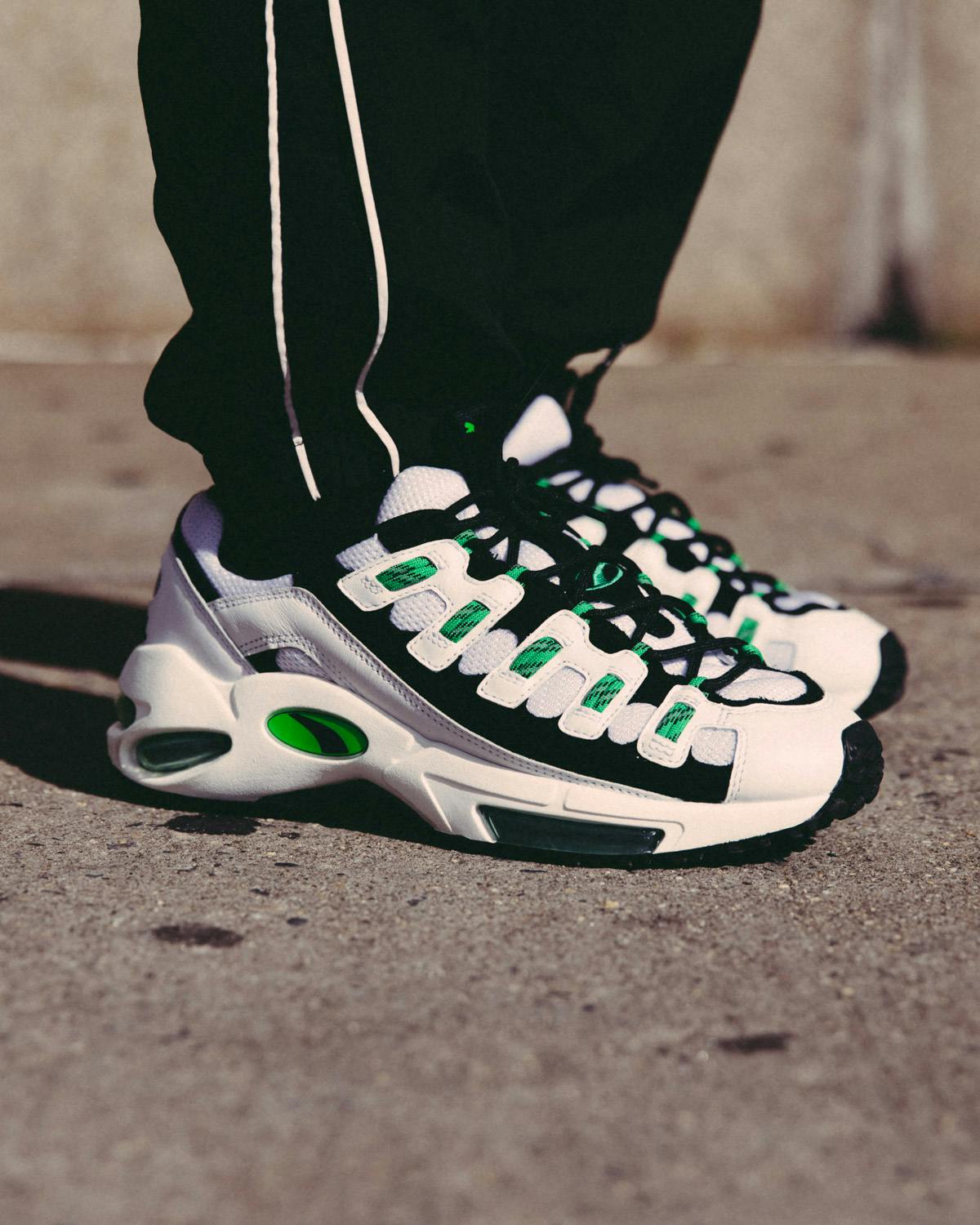 In terms of appearance, the CELL Endura remains mostly true to the 1998 version. Minor updates include a sleeker toe shape and digital stitching, as opposed to the hand stitching methods used in the '90s. The chunky upper is built with a mix of mesh, leather, and suede while a white EVA midsole houses multiple green bubbles, PUMA's CELL technology, on the forefoot, arch, and heel. The bold, lime green is also used on the laces and the branding on the tongue tab and heel.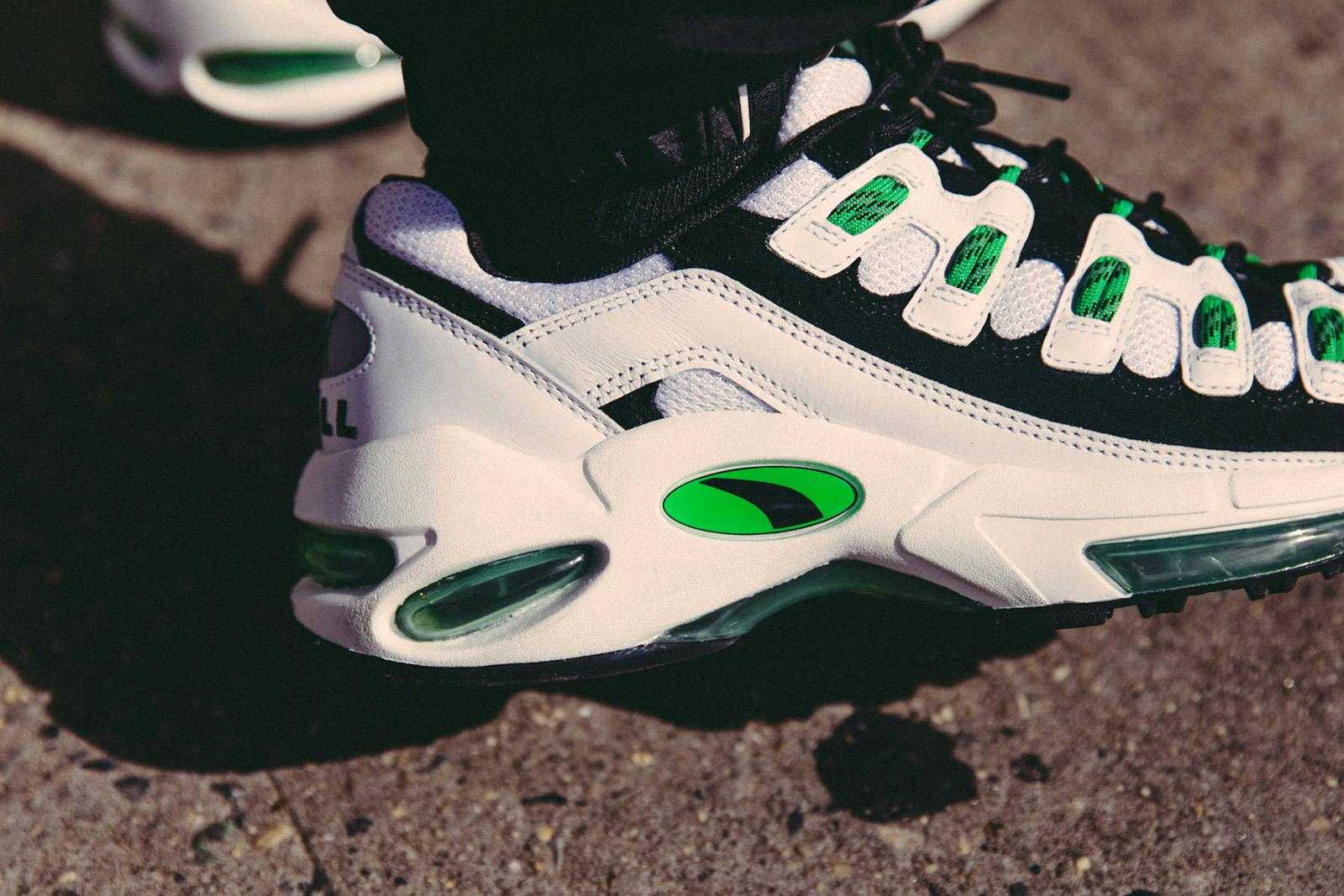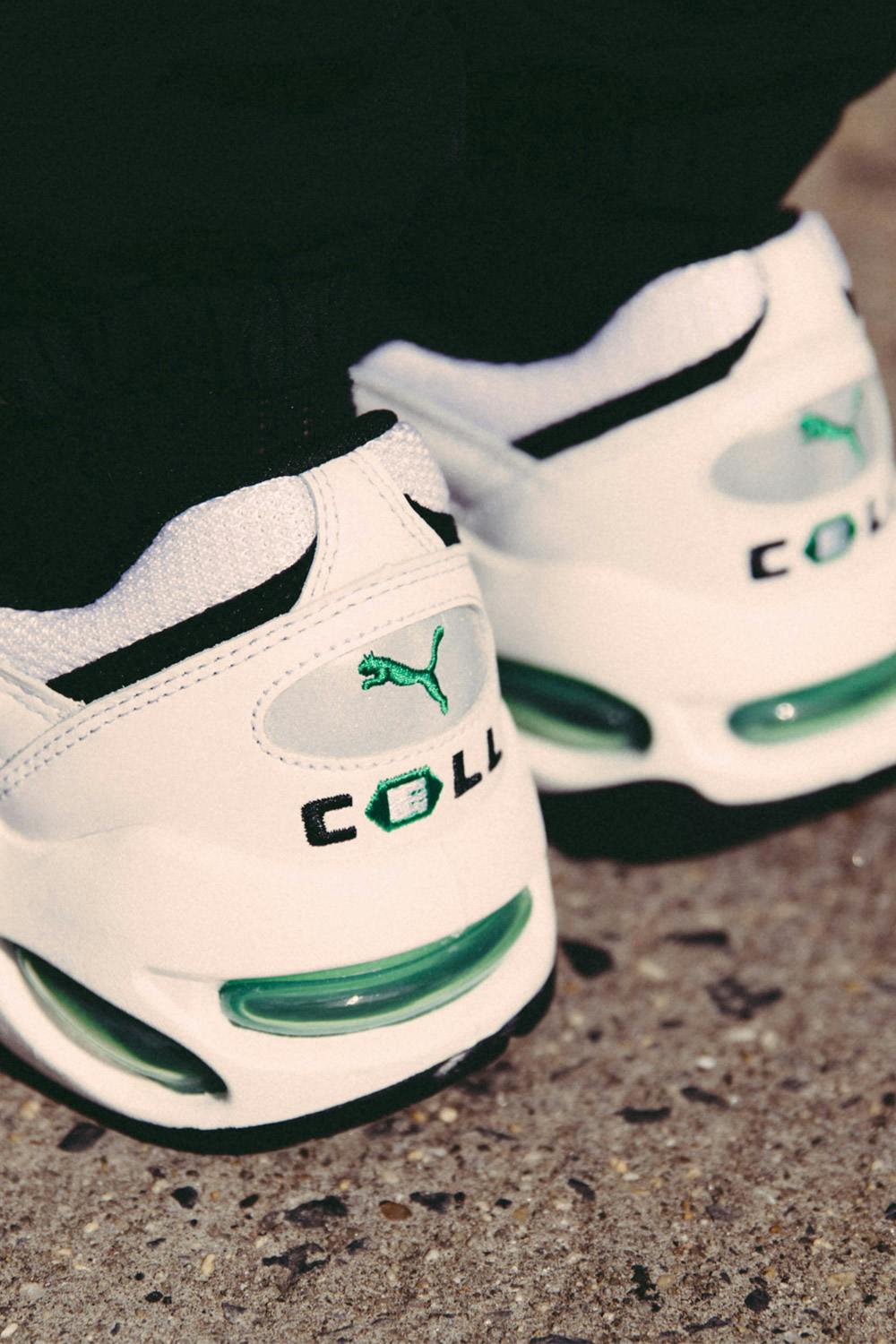 The visible technology equips the sneaker for our statement-making times, as it did way back when and that too is much what it was two decades ago. Introduced as a form of increased running stability, CELL technology uses a series of thick TPU hexagons configured to optimize cushioning and maximize movement.
While the tech's performance is less important today than it once was, the resulting look falls neatly into the current fashion zeitgeist for striking aesthetics rooted in utility and bordering on distasteful. In an age of maximalism that endorses overload and embellishment, the CELL Endura ticks every box on the 'gram-worthy checklist.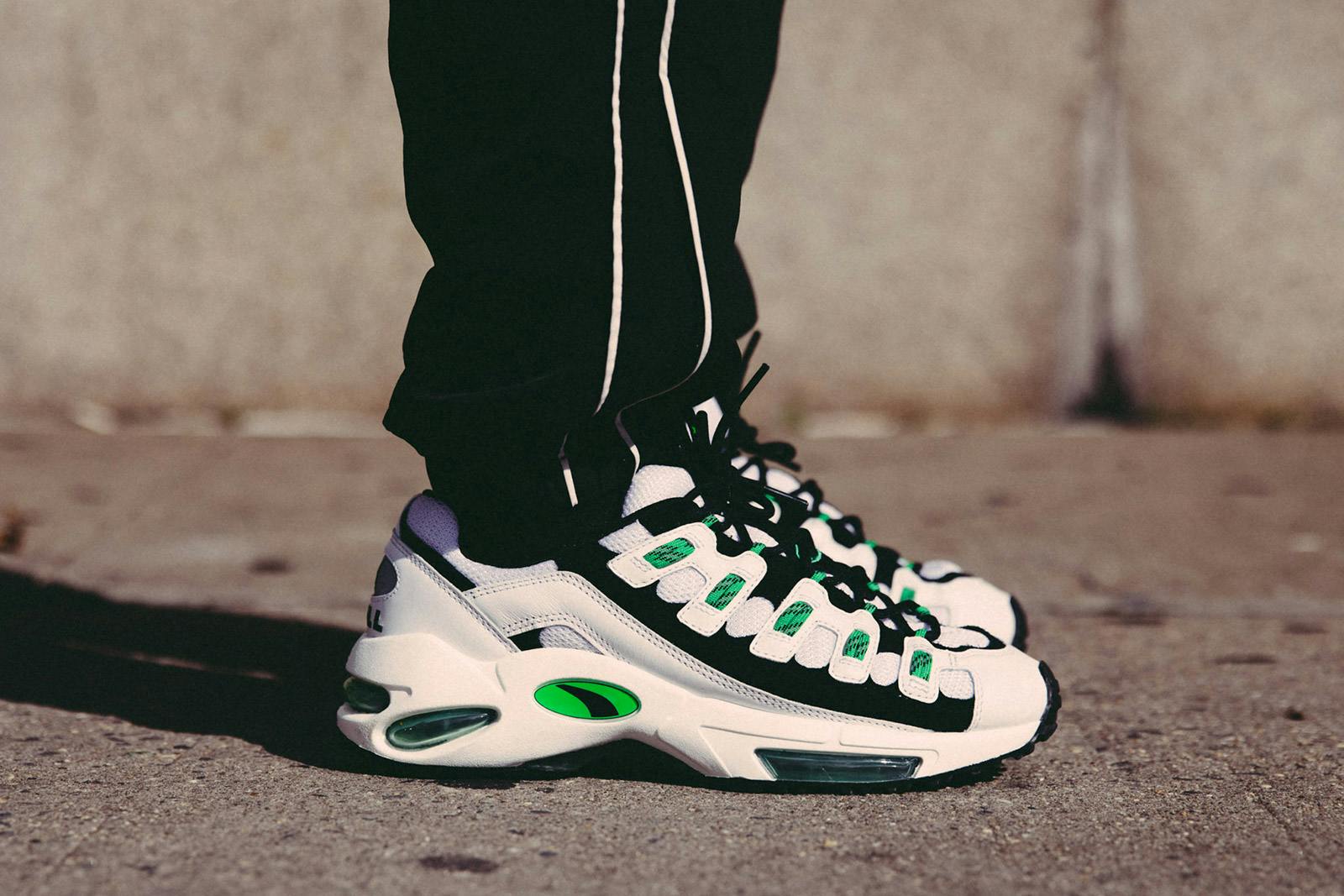 Distinctive eyelets feature on an extra-chunky upper constructed using a combination of mesh, leather, and suede. The white EVA midsole adds an extra layer of bulkiness and houses PUMA's CELL technology, which is present in the form of multiple green bubbles on the forefoot, arch, and heel.
The PUMA CELL Endura drops October 4 online at puma.com, instore, and at select retailers. Let us know what you think in the comments below and if there are any other PUMA silhouettes you'd like to see brought back.