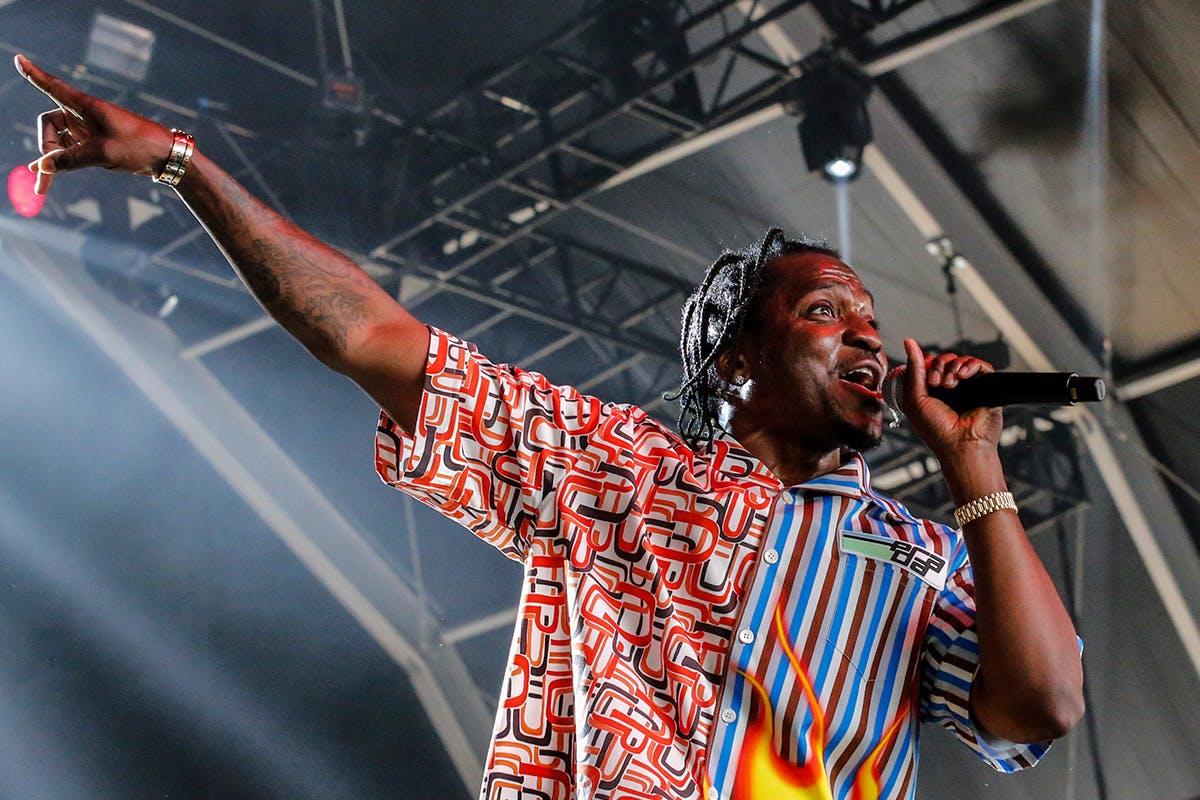 Pusha-T is apparently a Succession super-fan. On Twitter yesterday, the rapper teased his very-own remix of the HBO show's theme song, listen to a snippet of it below.
Titled "Puppet," the remix features the original version's classical influences and sees Pusha-T rapping about the Roy family and their demons. While speaking to Vulture, Pusha-T admitted that HBO wasn't too happy with the first version of the remix, as it gave away too many details about season two. "I tweaked some things because the lines were a bit too detailed," said the rapper. "Ordinarily, I probably wouldn't have. But, I mean, the show is dope."
Produced by composer Nicholas Britell, Pusha-T's remix will appear on Friday's finale of Succession .
Pusha-T isn't the only one enamored with the show's theme tune. Ever since the first season premiered last year, fans have been obsessed with the song, sharing memes and even their own remixes of the track.
While you wait for this week's finale (and Pusha-Ts remix), browse some of the best Succession theme reactions below.
On this week's episode of The Dropcast, we are joined by Atlanta's Reese Laflare a.k.a. Lil Skate who's making his mark in the rap game after a career as a pro-skater.