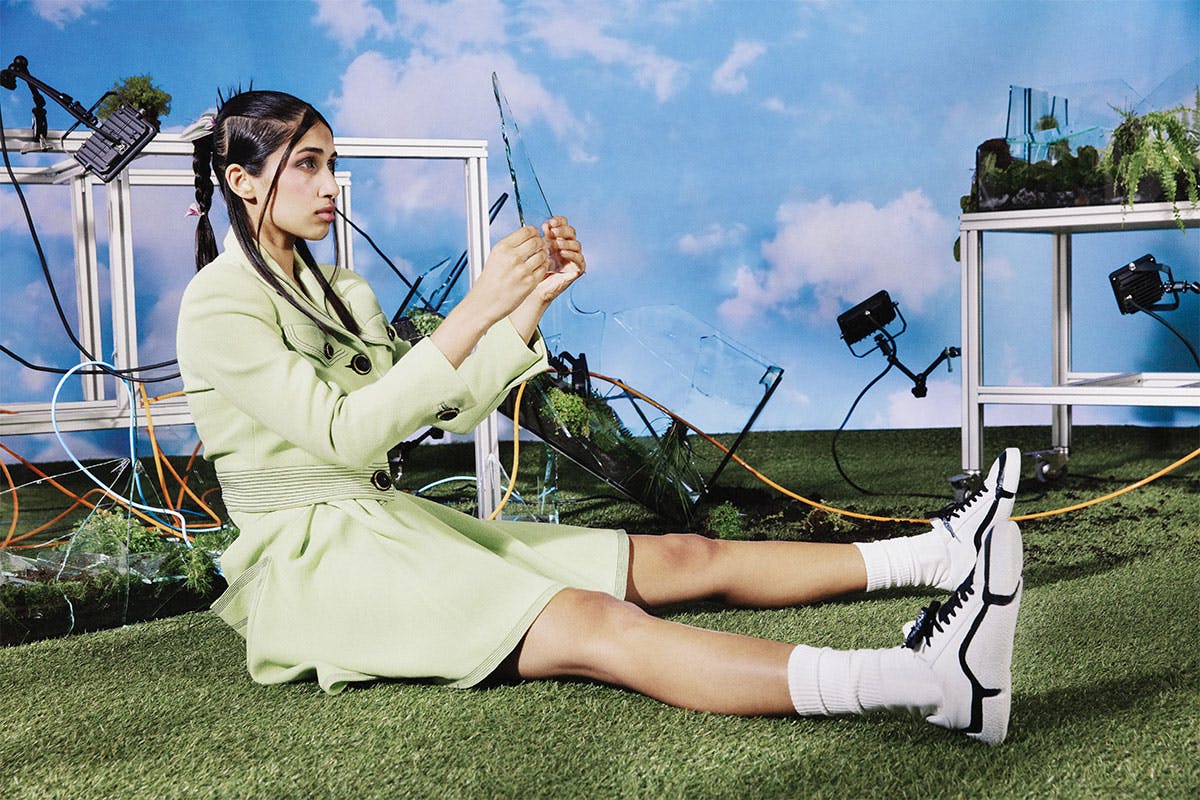 The world of sneakers is a hard one to break into. With standards set loftily high by a handful of leading names, it can be difficult for a younger label to fit in. That's not the case for RBRSL, though. Founded in 2011, the Italian imprint has opted for out-there visuals to complement its high-end builds to carve out a niche for itself. In short, there's no mistaking a pair of RBRSL kicks and the RBRSL SS22 collection is further proof of this.
Inspired by the work of expressionist Edouard Manet, RBRSL SS22 is underpinned by freedom, rebellion, and brave thinking. Combining classic design with innovation, the SS22 collection blends forms, colors, and clashing shapes to create a brave dialogue between RBRSL's unique design language and a traditional respect for the power of subtle detailing.
To give you a real feel for RBRSL SS22, we've rounded up some of our favorite styles. We see returning hits like Bold alongside new arrivals like Zest. Bold lands with more models and one in particular steals the show with a newly added zipper to transform the silhouette from a mid-top to a low-top. Another features camomile seeds, dry flowers, and lavender embedded in the transparent sole unit. Zest is another highlight of the collection. Featuring a sole unit made up of three inserts; it's a futuristic runner that finds its roots in lightweight retro styles.
Shop the best of RBRSL SS22 below.
Bold Red
This pair of hand-crafted mid-top sneakers amounts to RBRSL's most popular style. Bold lives up to its name in this vivid red iteration with a matching transparent sole unit.
Zest
Characterized by its three-part sole unit, Zest's futuristic makeup is perfectly suited to a clean white and silver color palette.
Bold Camomile
One of the aspects that really sets RBRSL apart from the crowd is its sole-unit design. This edition of the classic Bold silhouette features a transparent, ridged sole unit that houses dried flowers and seeds in line with the natural, expressionist inspirations of SS22.
Bold Double
A newcomer for SS22, this take on the Bold silhouette is defined by its convertible upper. A zip positioned around the collar of the pair allows the wearer to transform the mid-top silhouette into a sleek low-top in seconds.
Bold Low-Top
So you were wondering what the RBRSL Bold looks like as a low-top? Wonder no more. This version features an immaculate white calfskin upper which riffs naturally with the colorful, flower-filled sole unit.
Zest
A simple color palette contrasts with a silhouette that is anything but simple. Made up of multiple layers and defined by smooth yet eye-catching forms, the Zest silhouette looks great dressed in a simple, monochrome outfit.