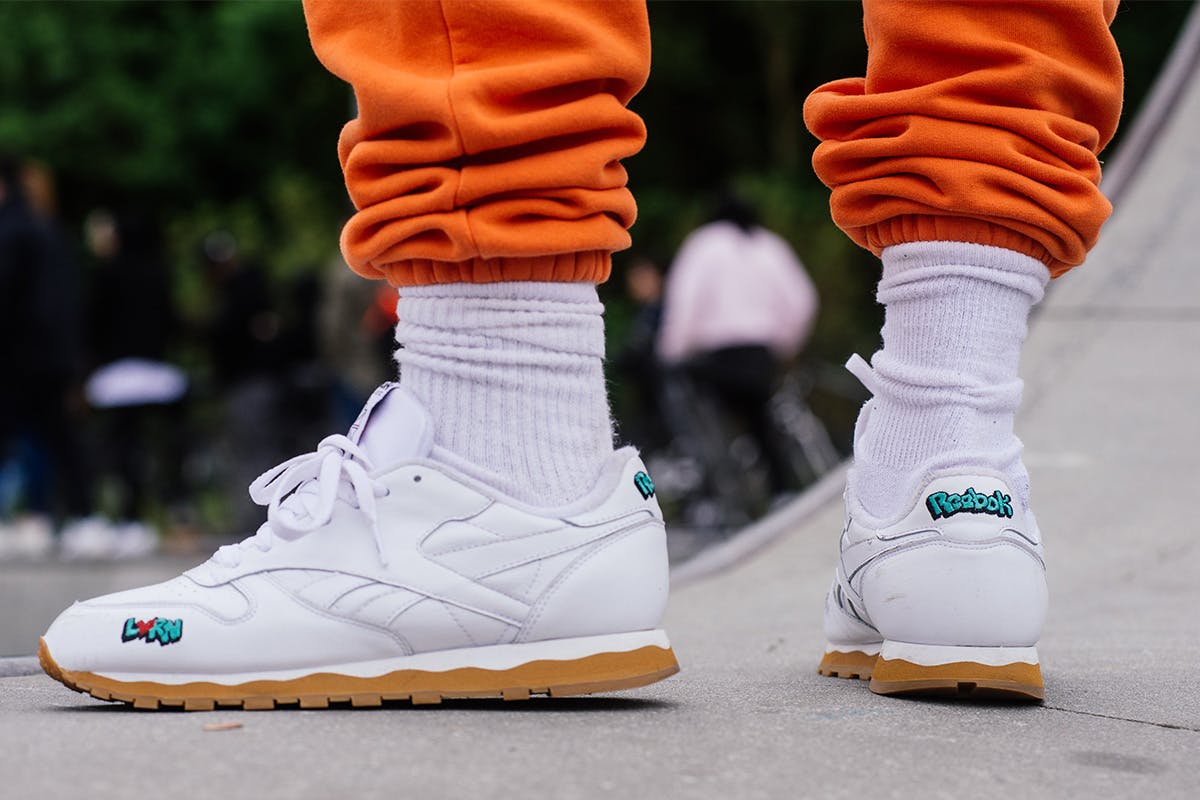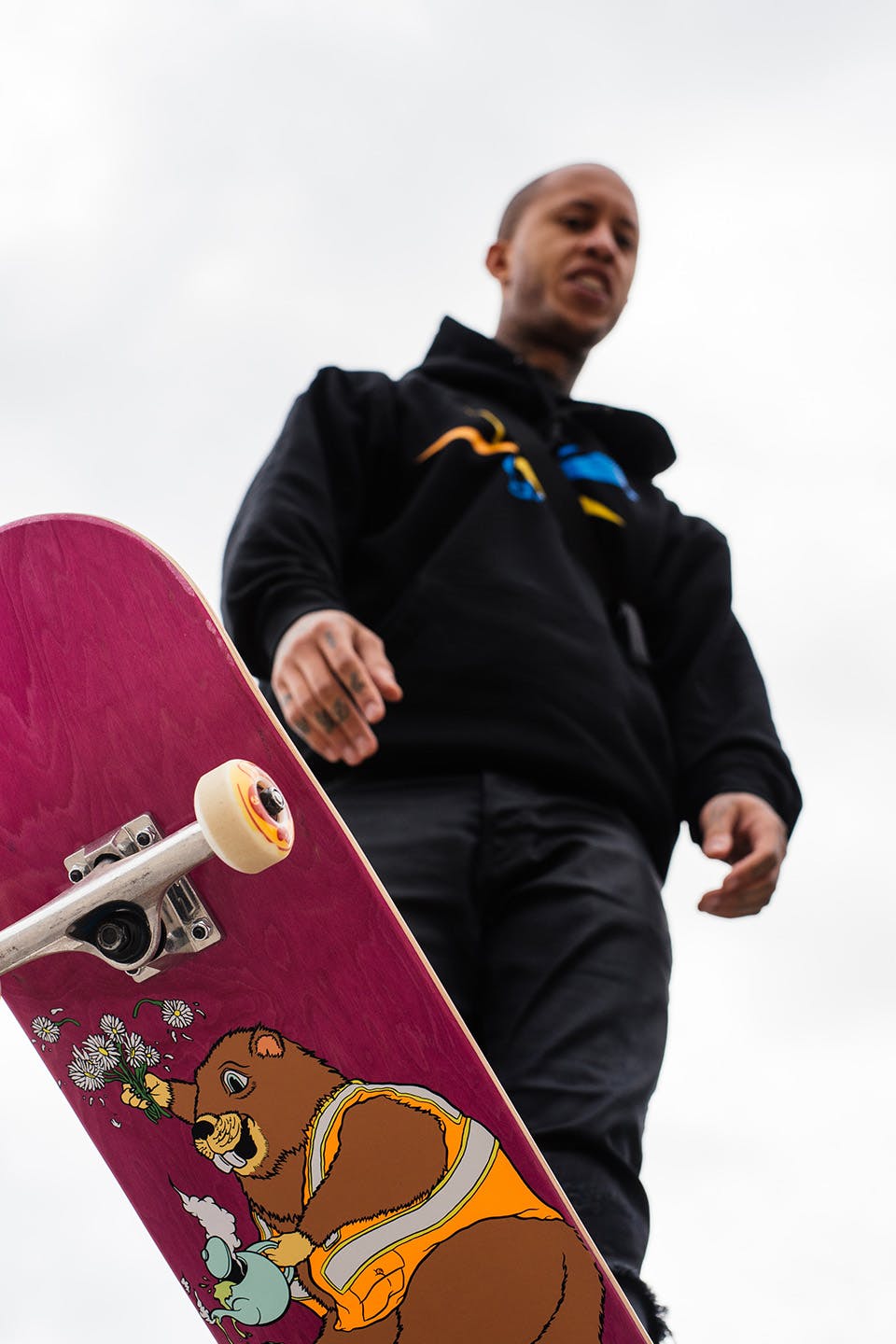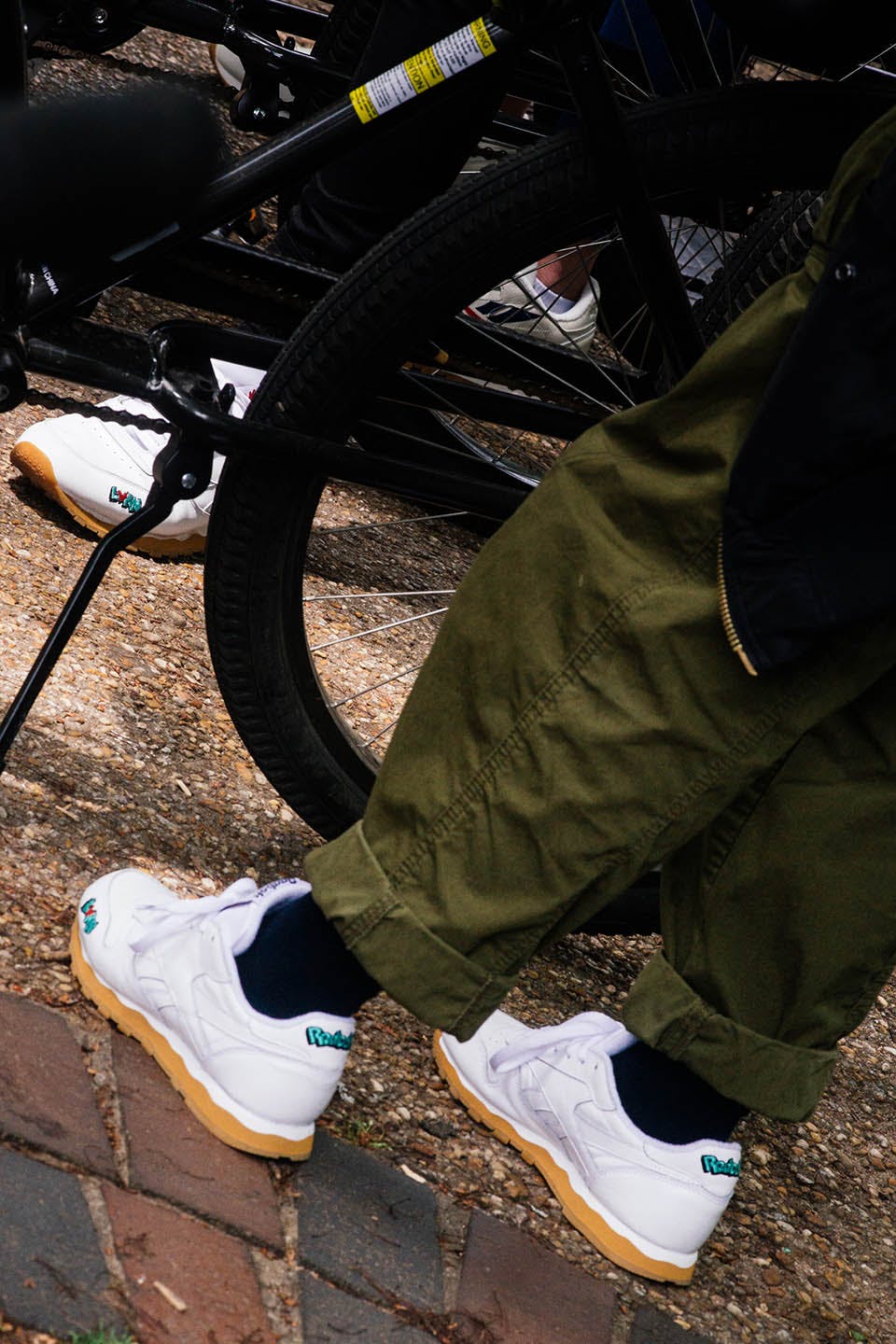 After successfully launching in New York City, Reebok Classic and Foot Locker brought "3:AM" to Atlanta yesterday -- an event series that celebrates the endless energy and creativity of the early morning hours.
Reebok tapped Atlanta-based music management company LVRN, short for LoveRenaissance, and acclaimed local artist FRKO Rico to star in a short film and exclusive apparel/sneaker collection that looks at how their city ignites creativity and sparks inspiration.
We flew down to Atlanta and caught up with FRKO and the entire LVRN team and received an intimate tour of where they draw their late-night inspiration from. Mirroring some of the hot spots seen in the short film, we first visit the Cascade rollerskating rink in the southside, an iconic local institution which was prominently featured in the film ATL. The energy there is incredible and induces a Saturday Night Fever-like contrast to the reality of life.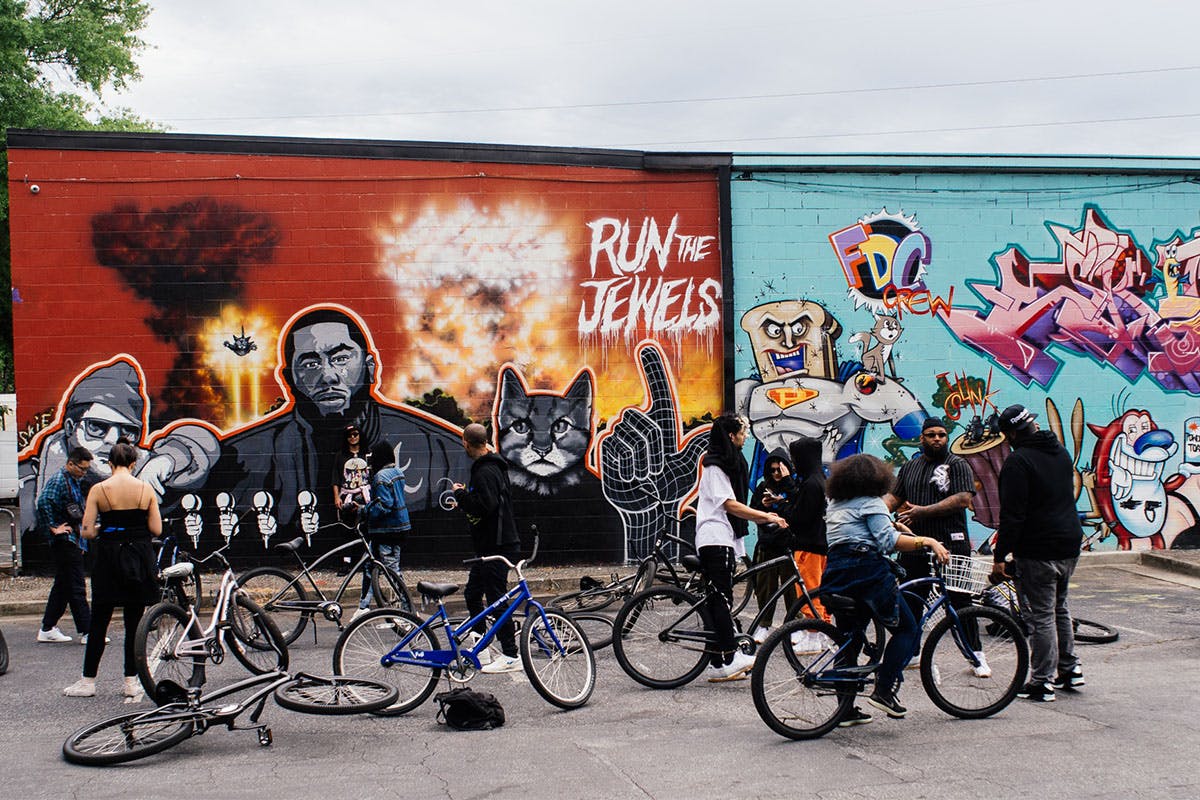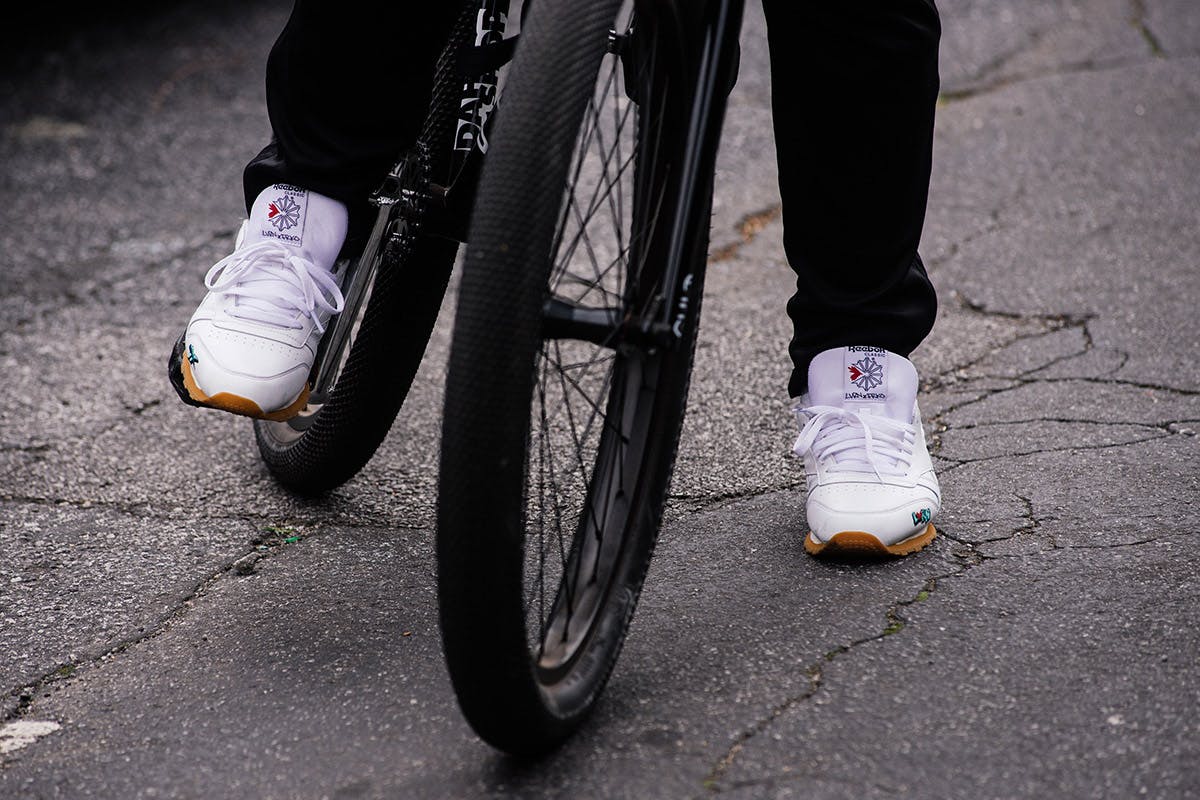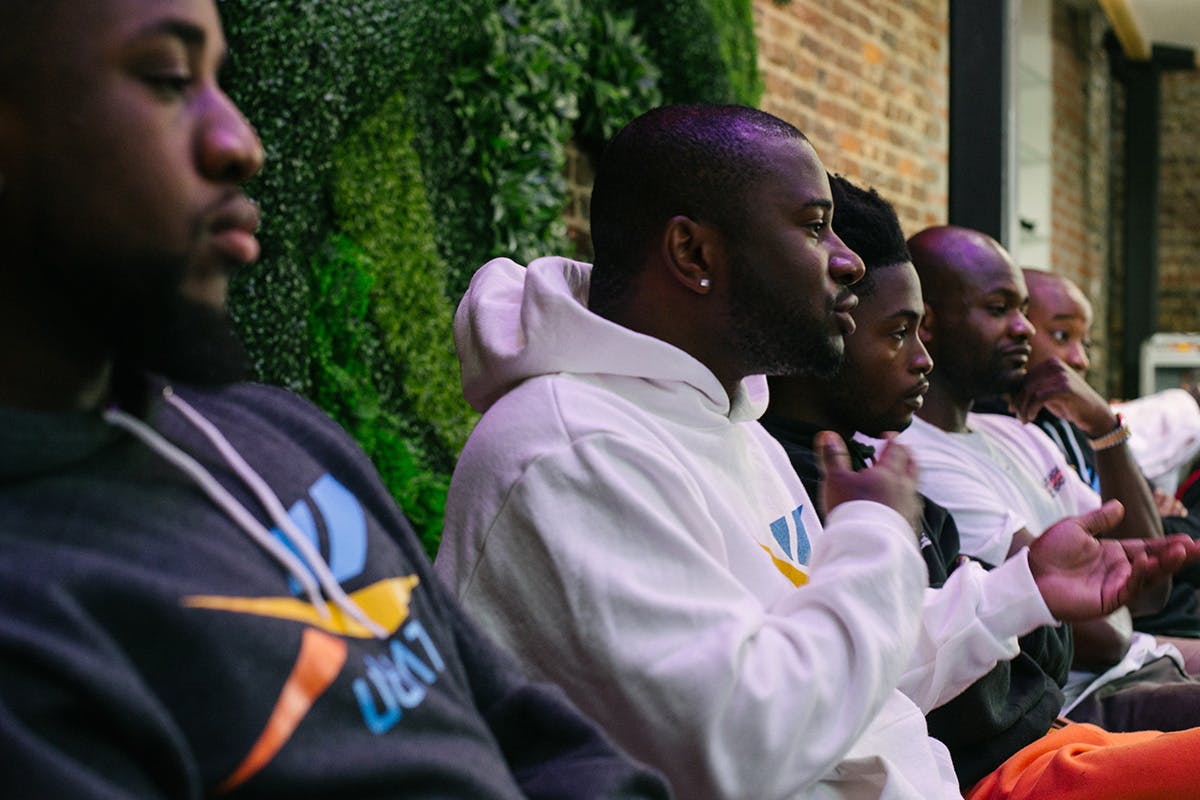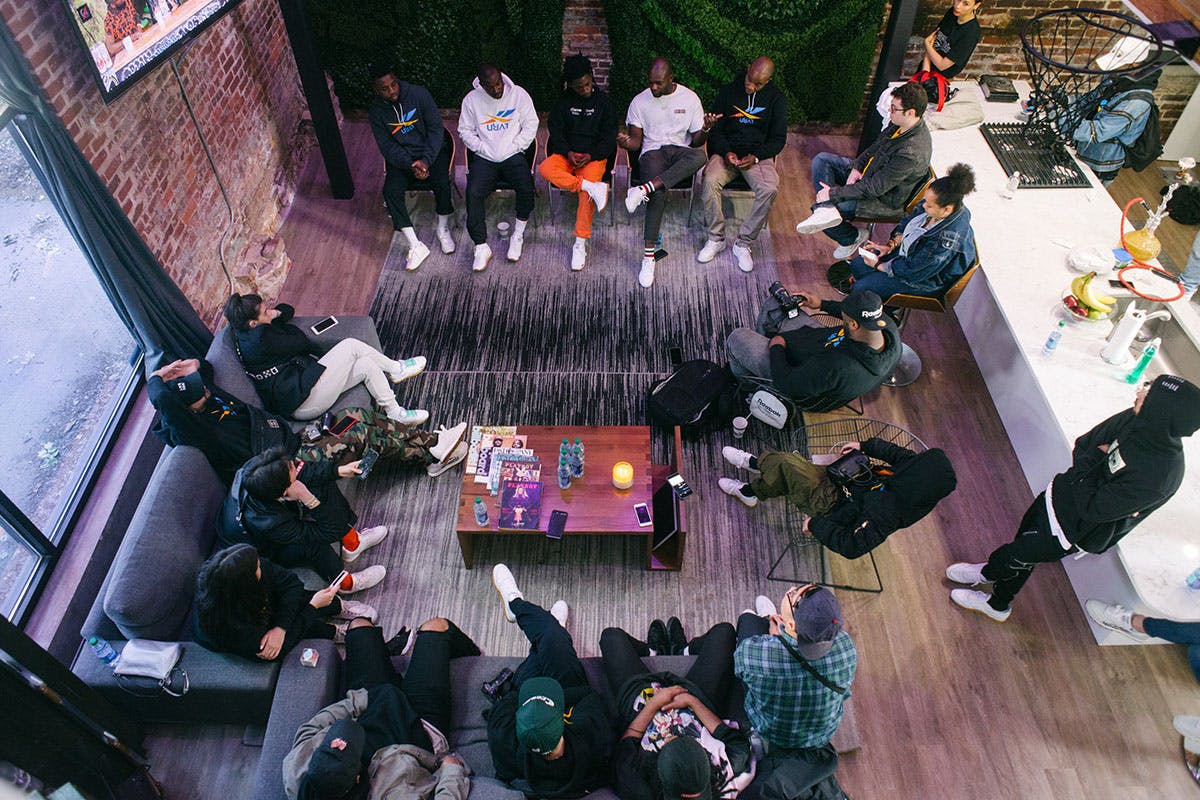 The following day starts with a bike tour led by FRKO himself where he brings us to the Fourth Ward Skatepark, and then to the mural-adorned Little Five Points district.
We then take a detour down to the LVRN studios, a three-story recording studio located in an inconspicuous building in downtown Atlanta that was once occupied by Ne-Yo. In this intimate setting we were able to dive a little deeper into LVRN's history and their partnership with Reebok.
"We've never tried to play by the rules," said Justice Baiden, one of the five founding members of LVRN. "Reebok Classic and Foot Locker gave us the chance to reinterpret icons and to be the first music management company to have its own sneakers." This was a sentiment echoed by the entire group as they still couldn't believe this dream of theirs had actually come true.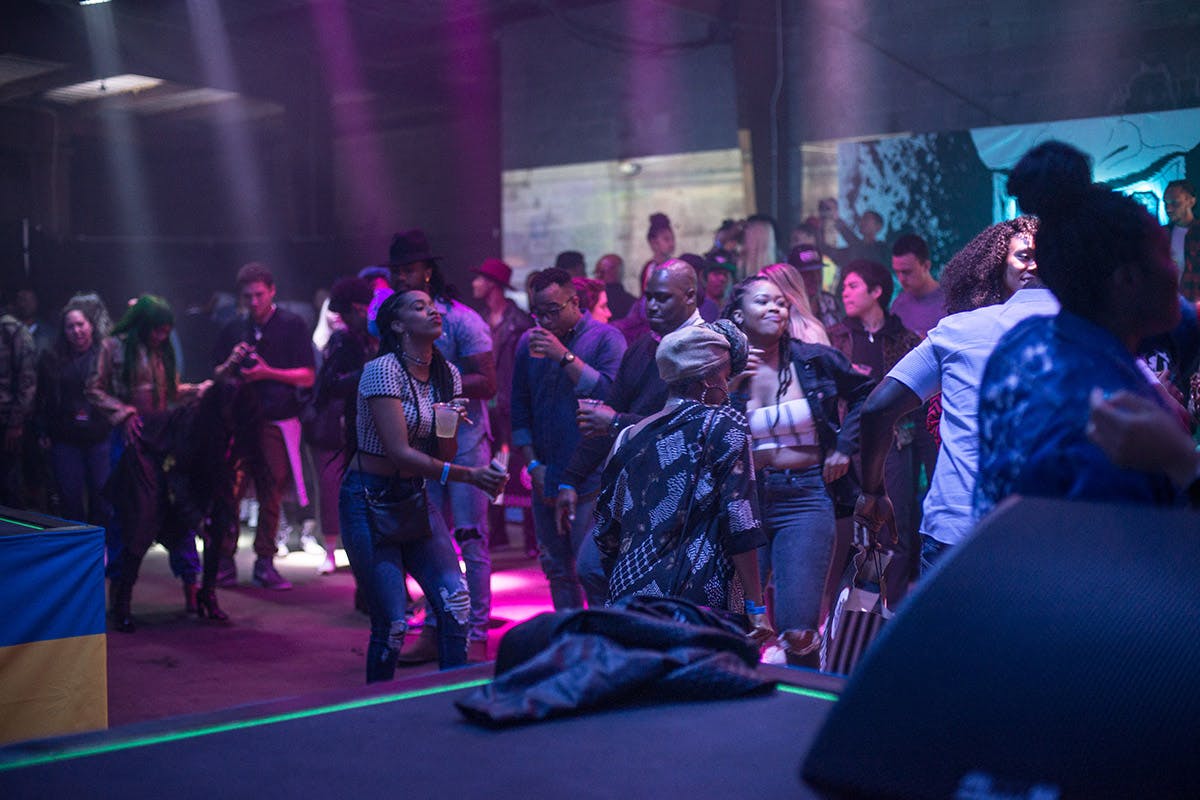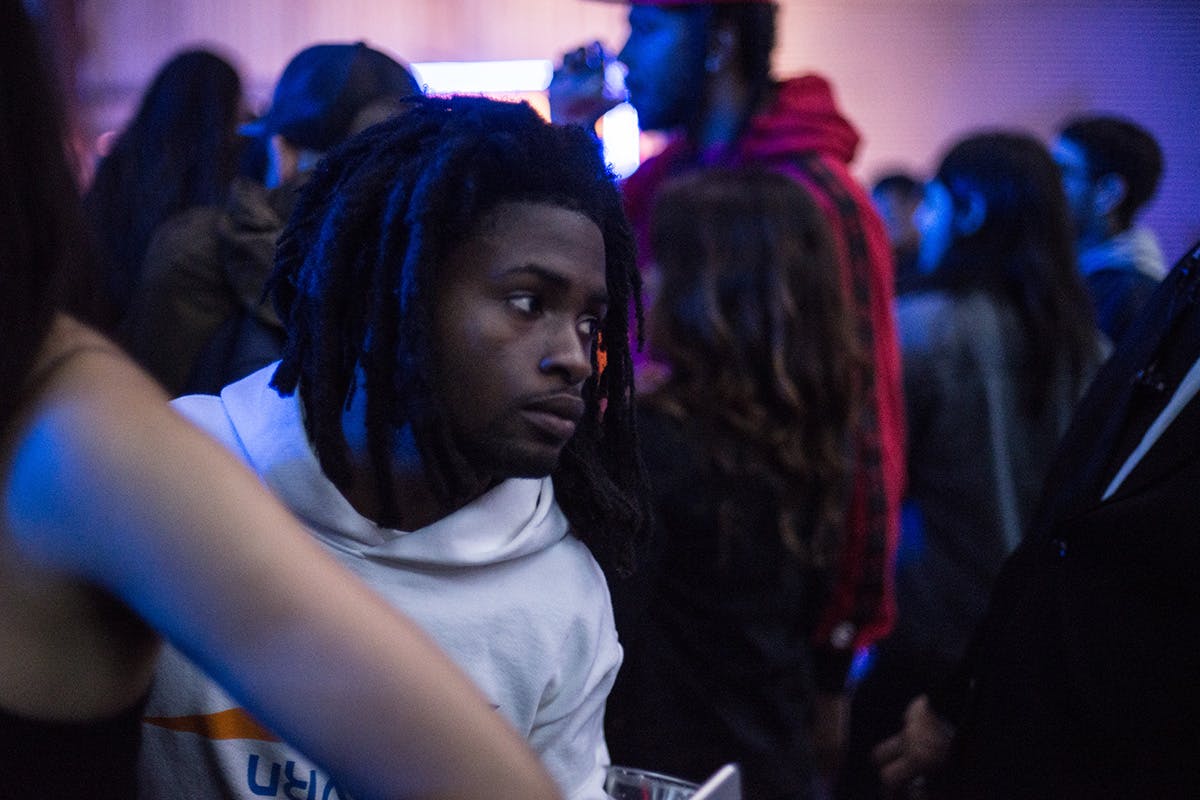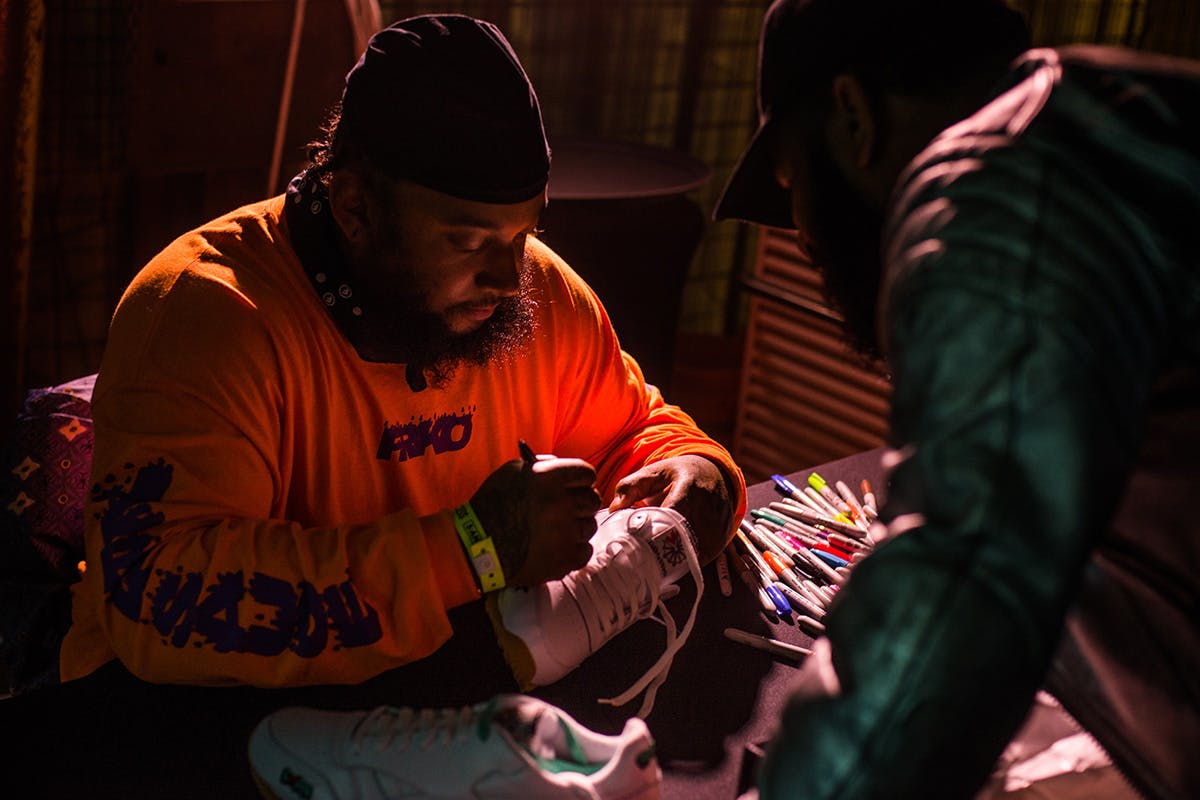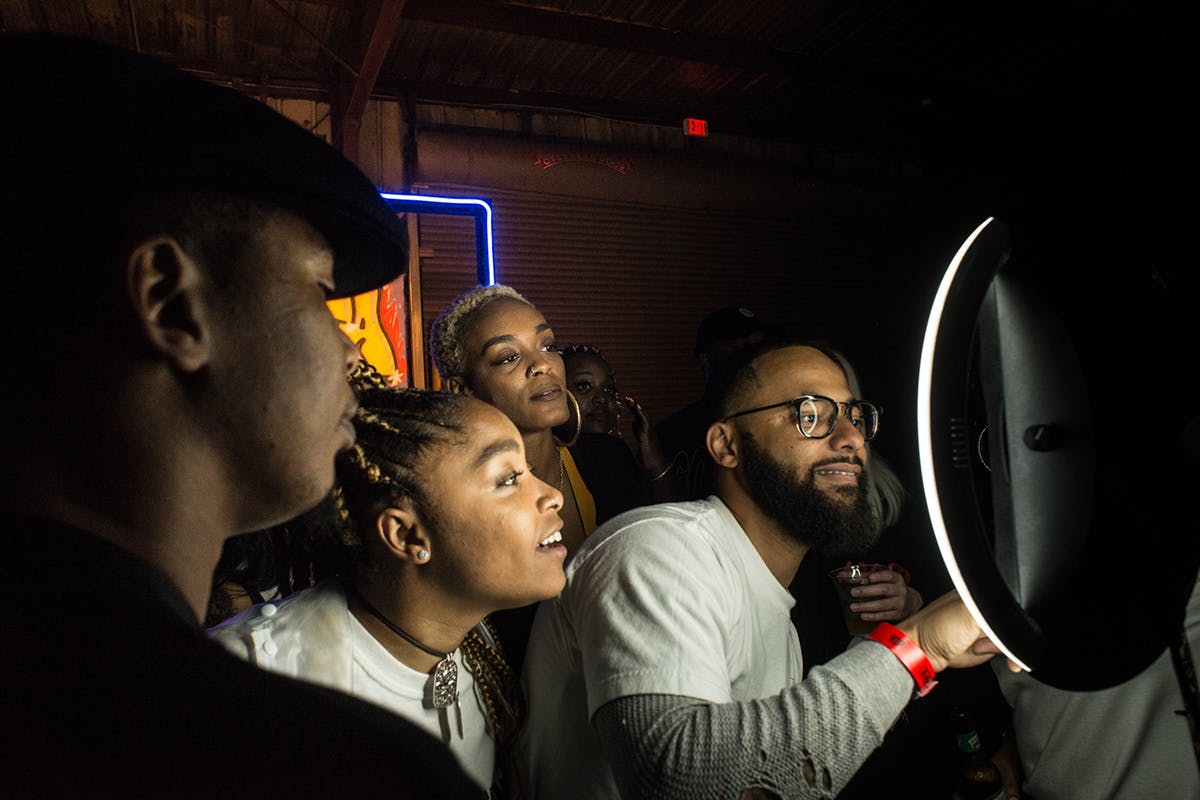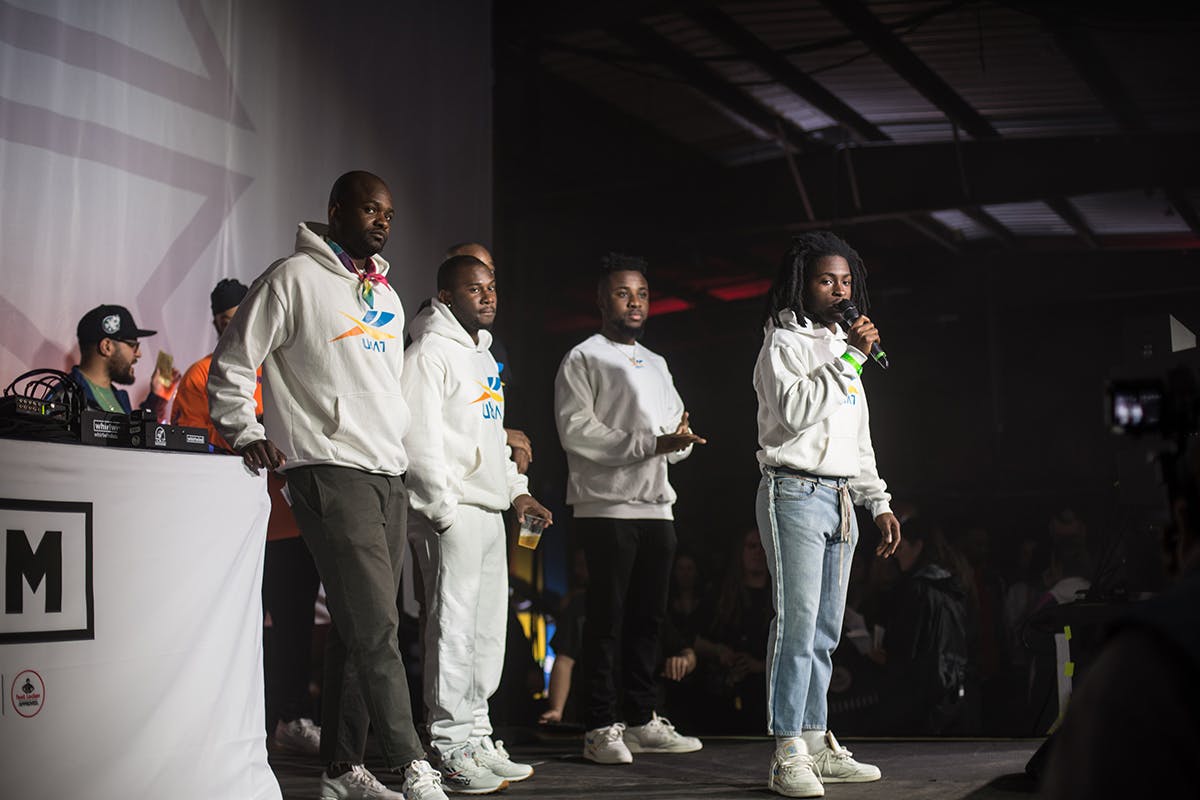 Since the series is titled "3:AM" after all, the night culminated in a massive warehouse party that saw hundreds of locals in attendance. The space was decked out with custom art installations, live performances from Simi Haze and Sheck Wes that electrified the crowd, a sneaker customization area headed up by FRKO, and a chance chance to cop the limited LVRN x FRKO capsule via a pop-up Foot Locker shop in the space.
Included in the capsule collection is the Workout Plus 3AM ATL, LVRN Classic Leather and FRKO Classic Leather, as well as three T-shirts and a hoodie. From the iconic MARTA public transportation system to Georgia's famous "red-clay," each piece draws inspiration from places and moments in Atlanta's history that are deeply personal to both LVRN and FRKO.
Check out the photos above to see everything that went down and cop the limited-edition "3:AM" Atlanta collection today exclusively at Reebok.com, Foot Locker stores, and Footlocker.com.