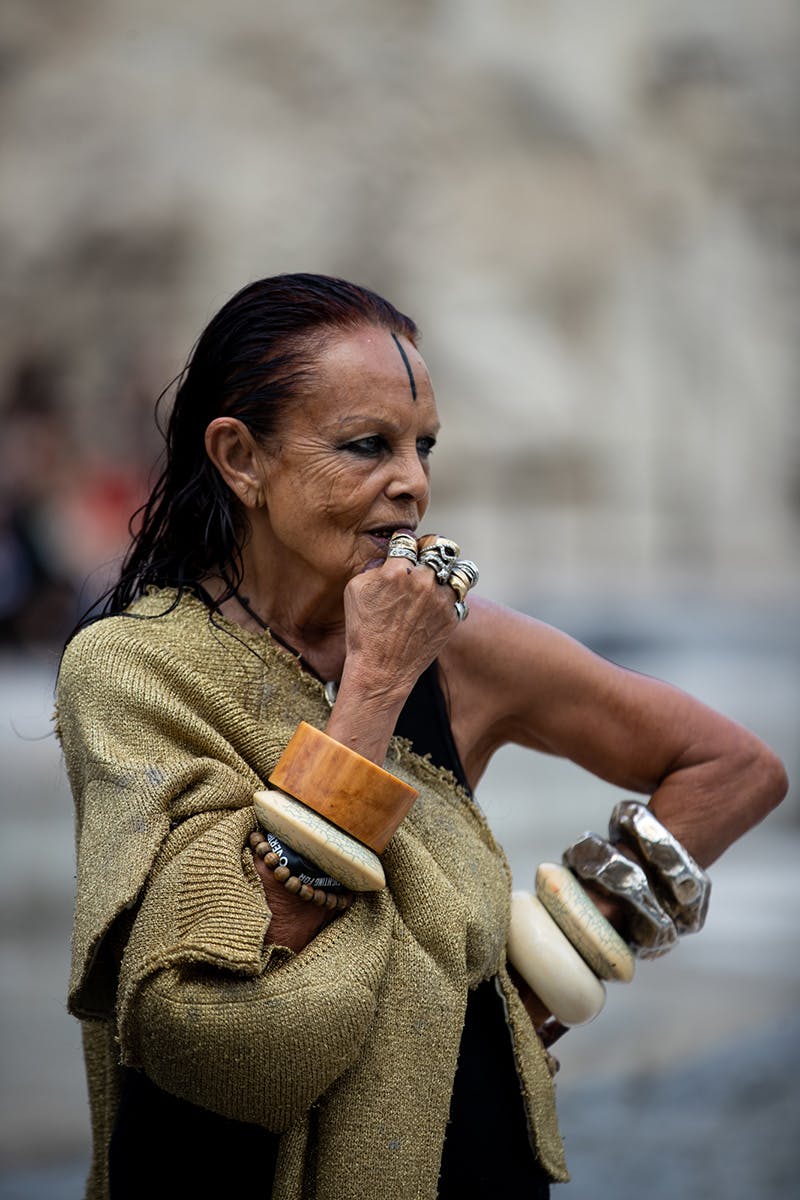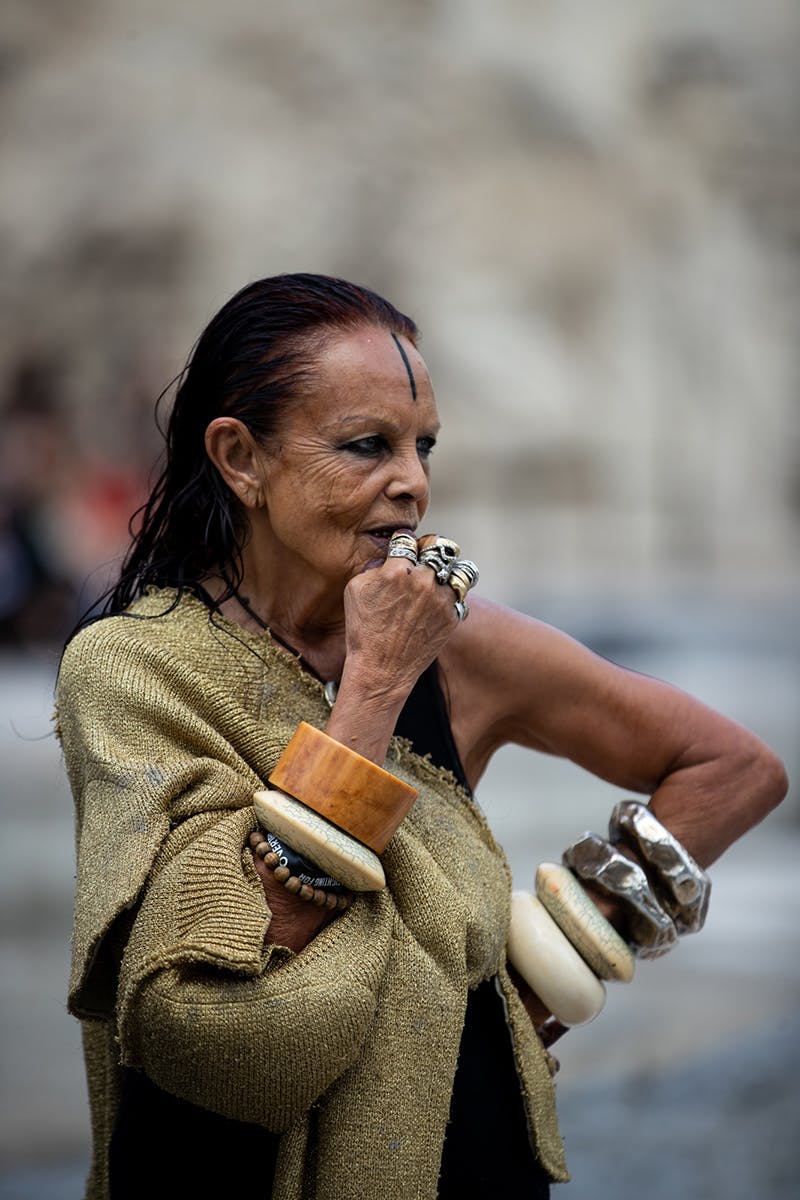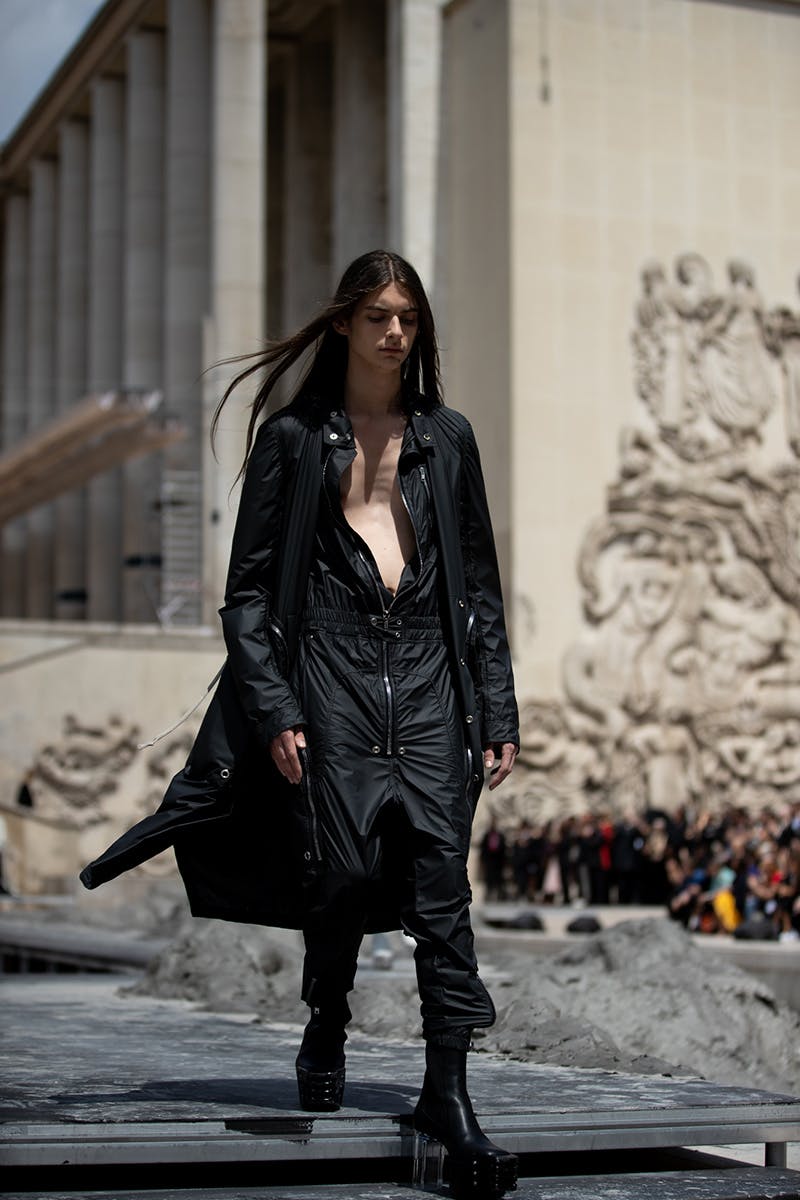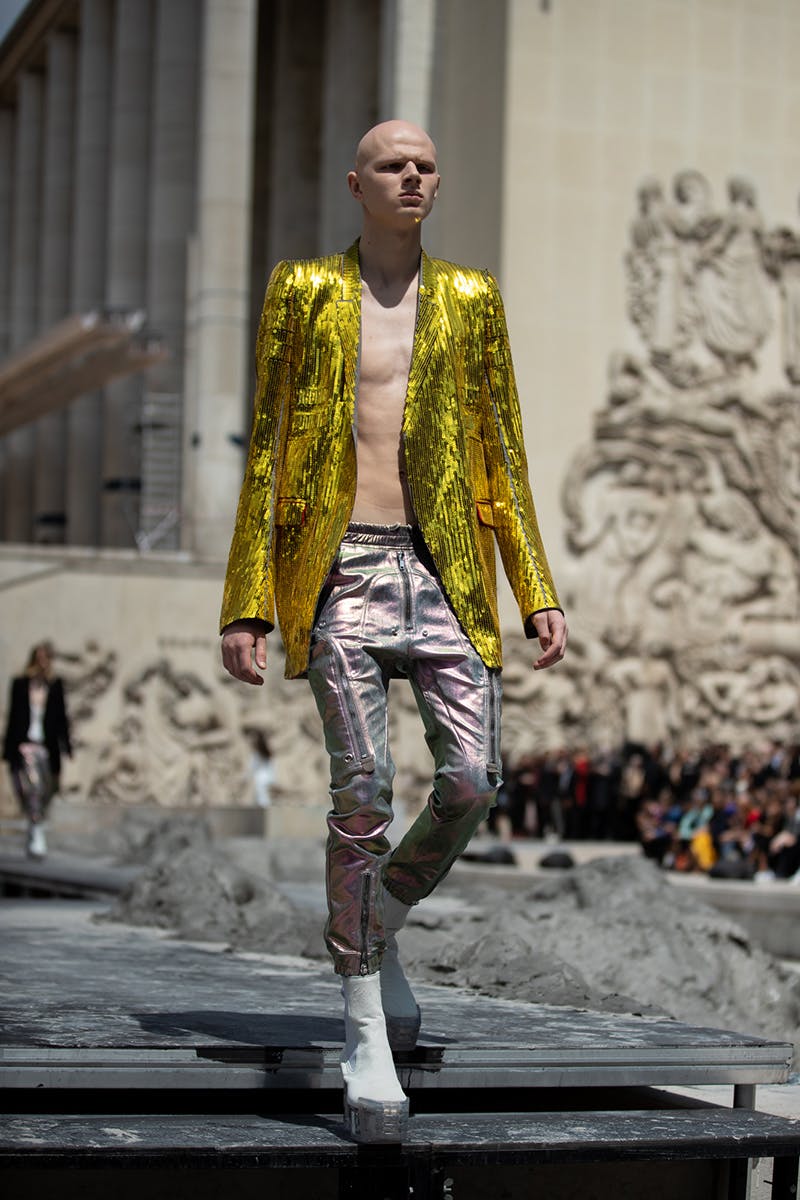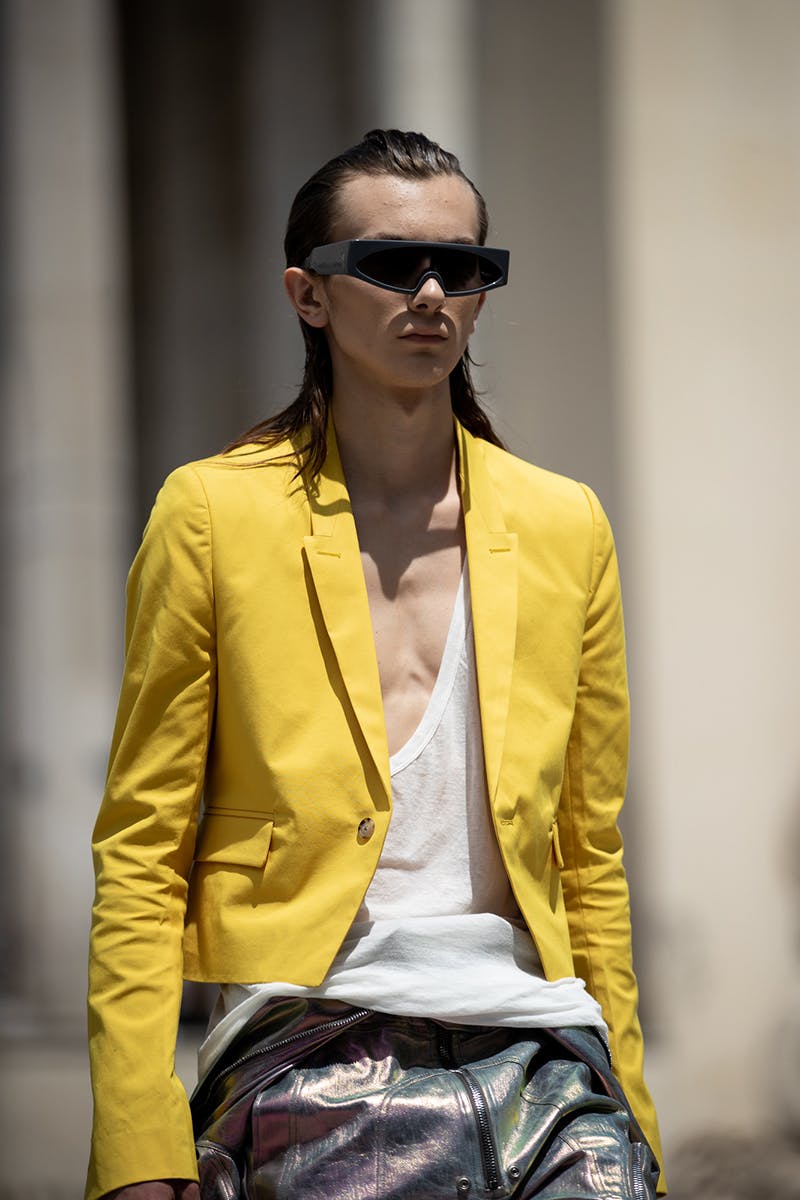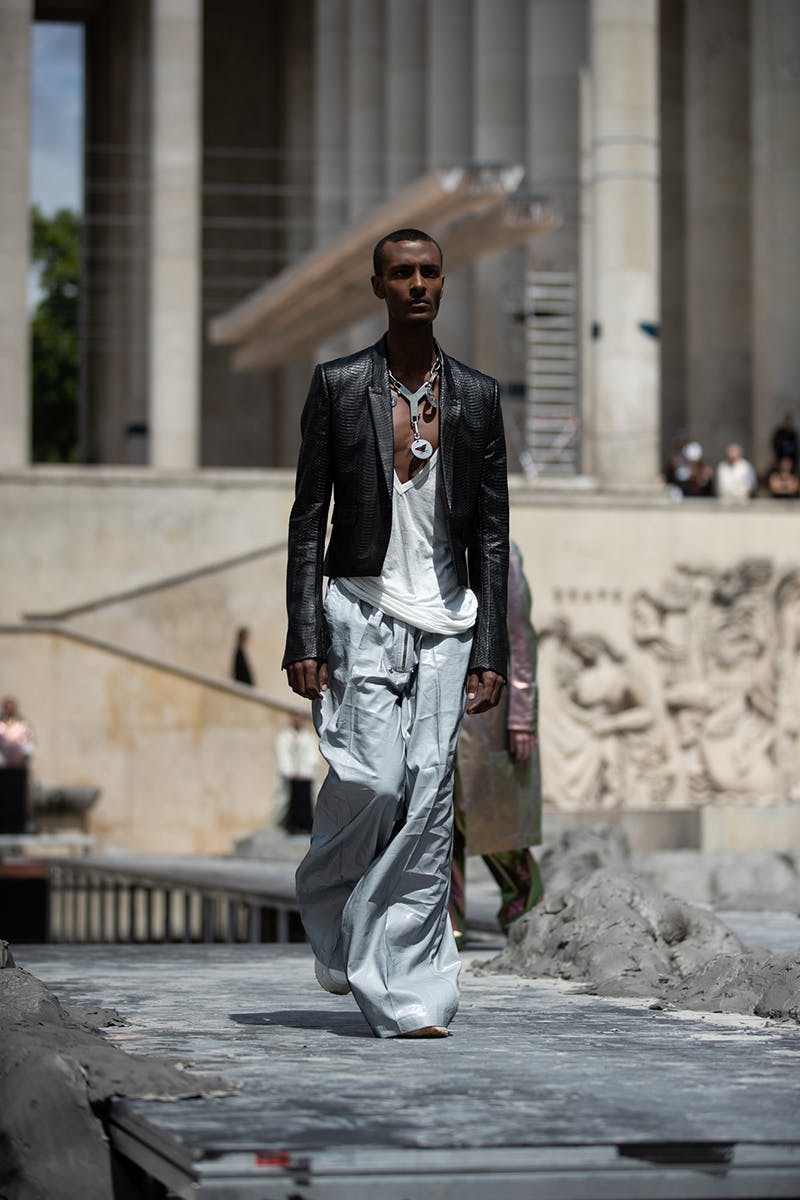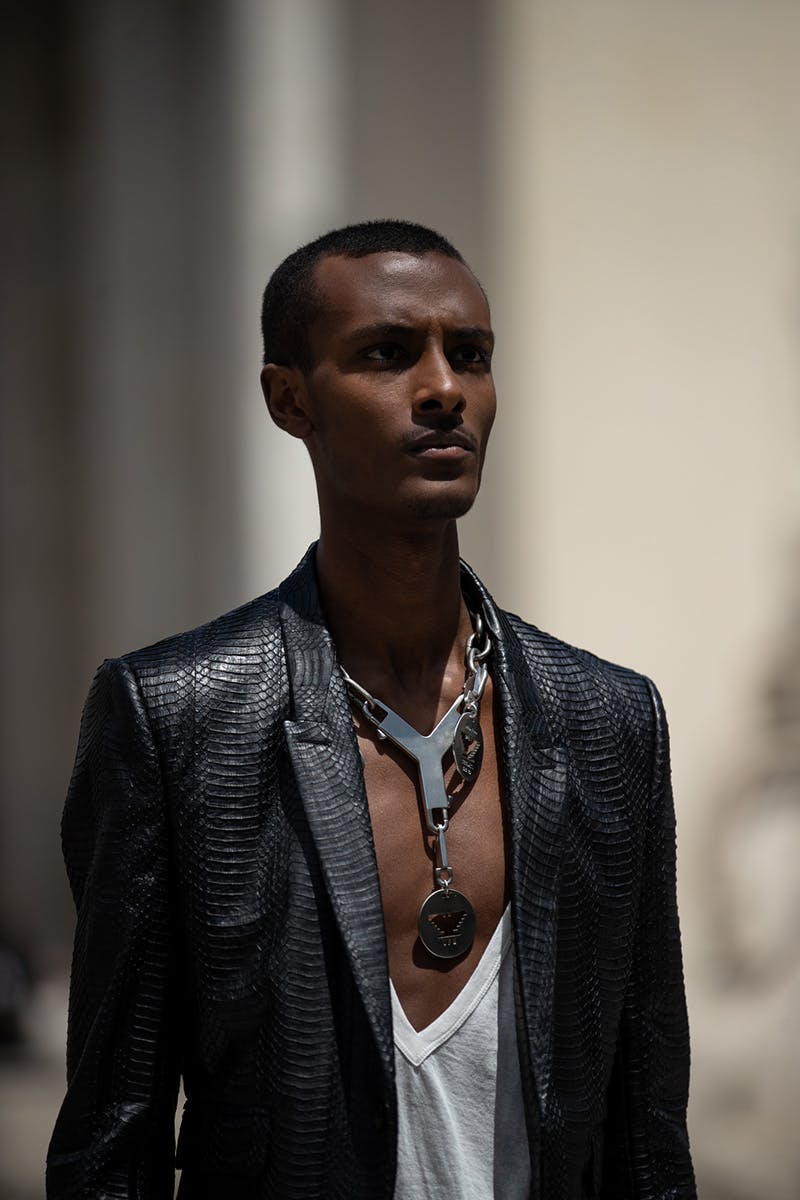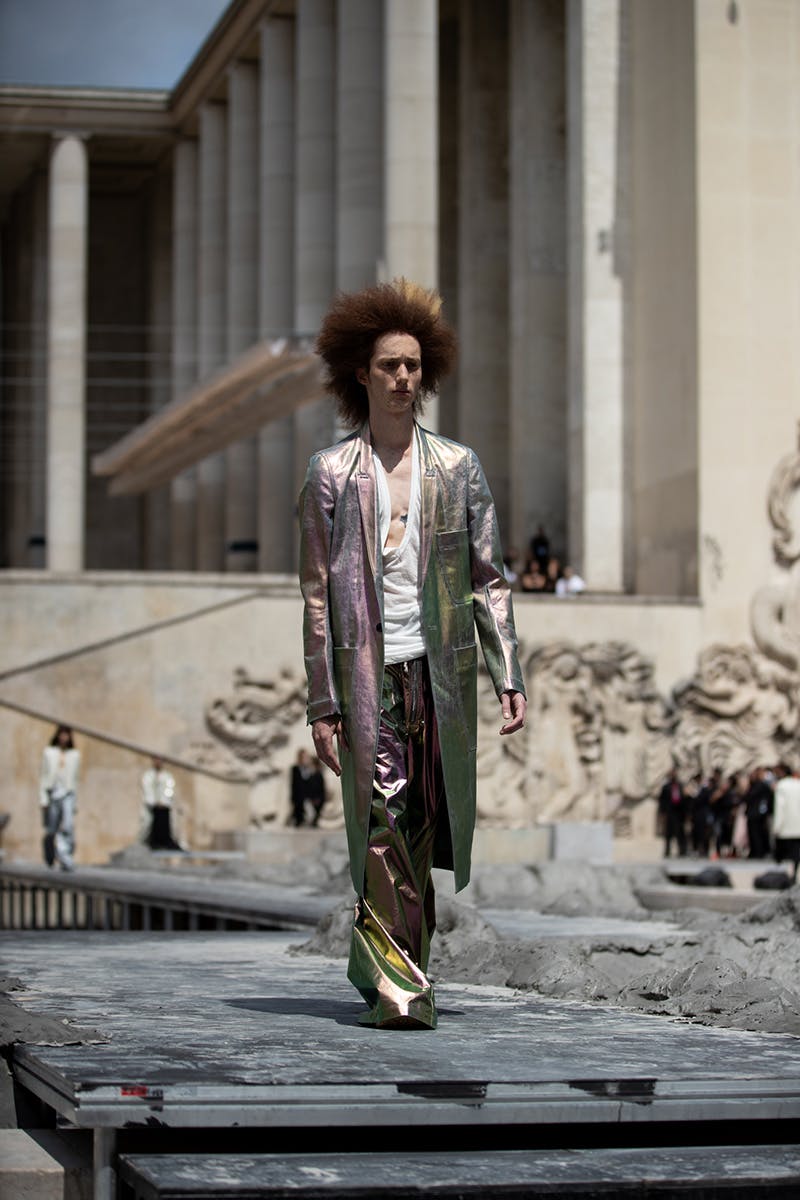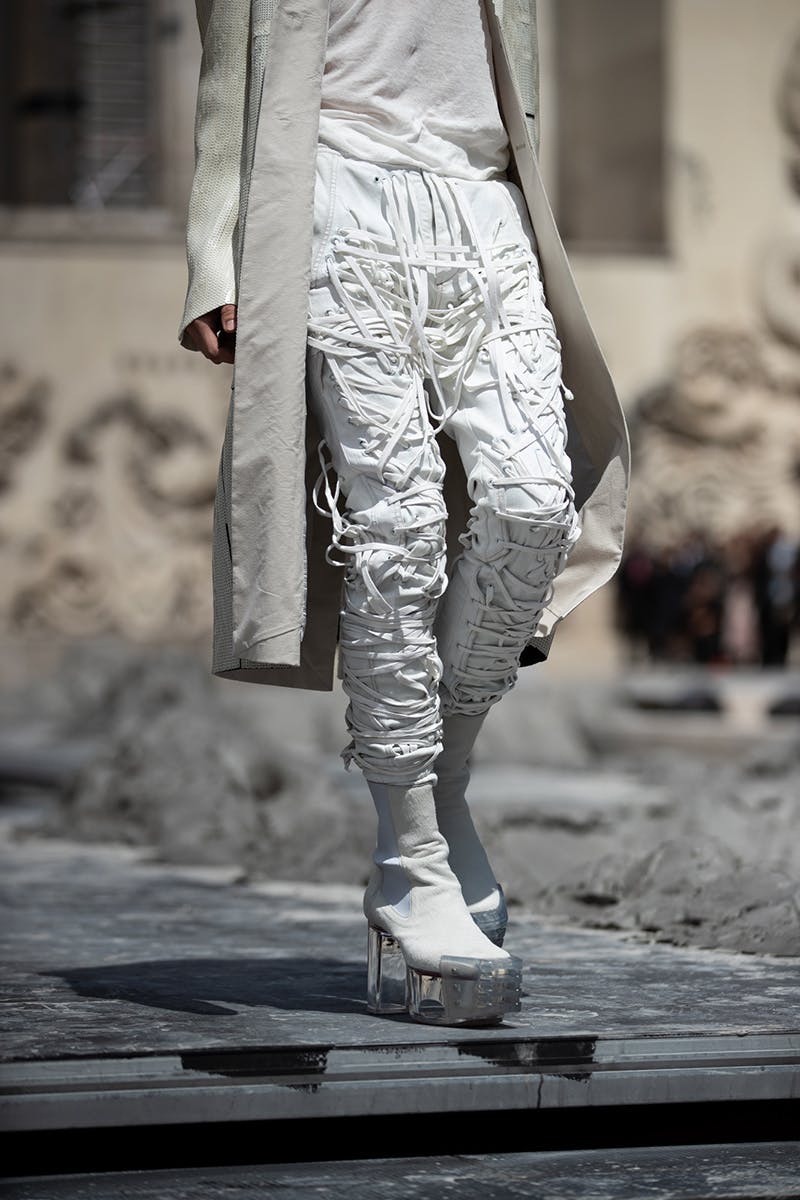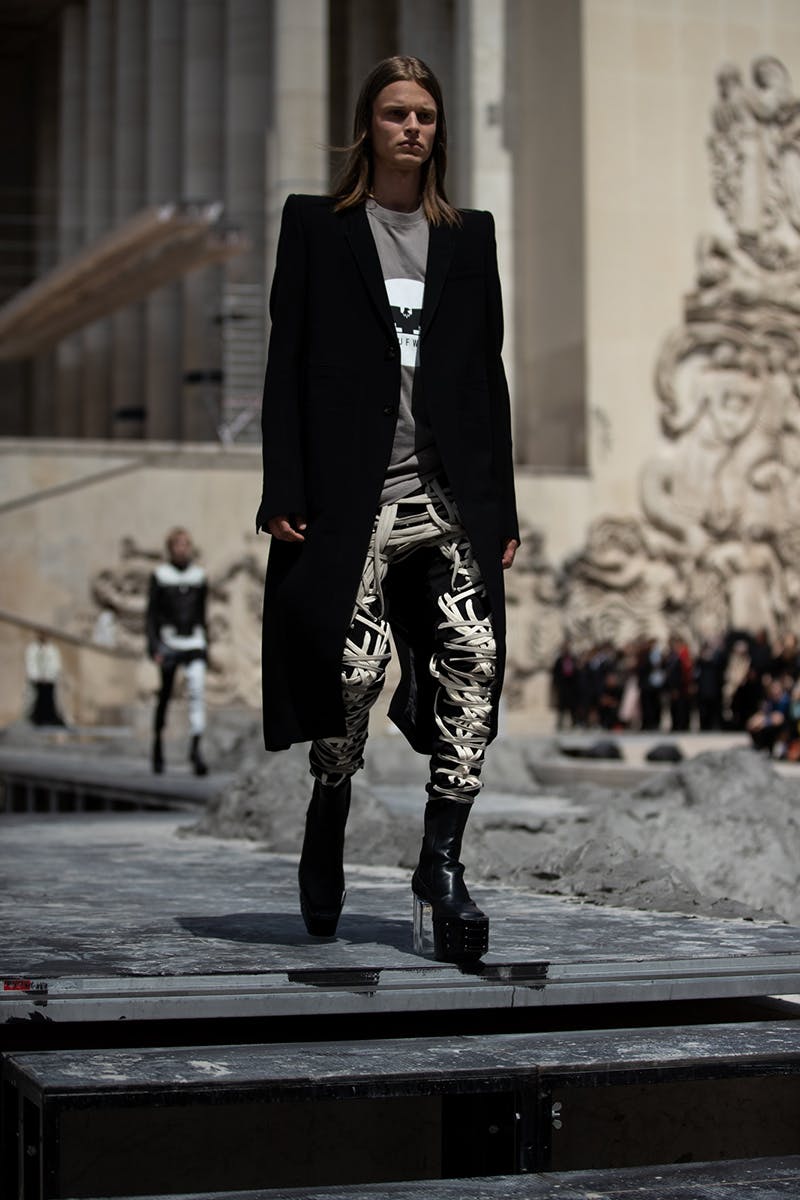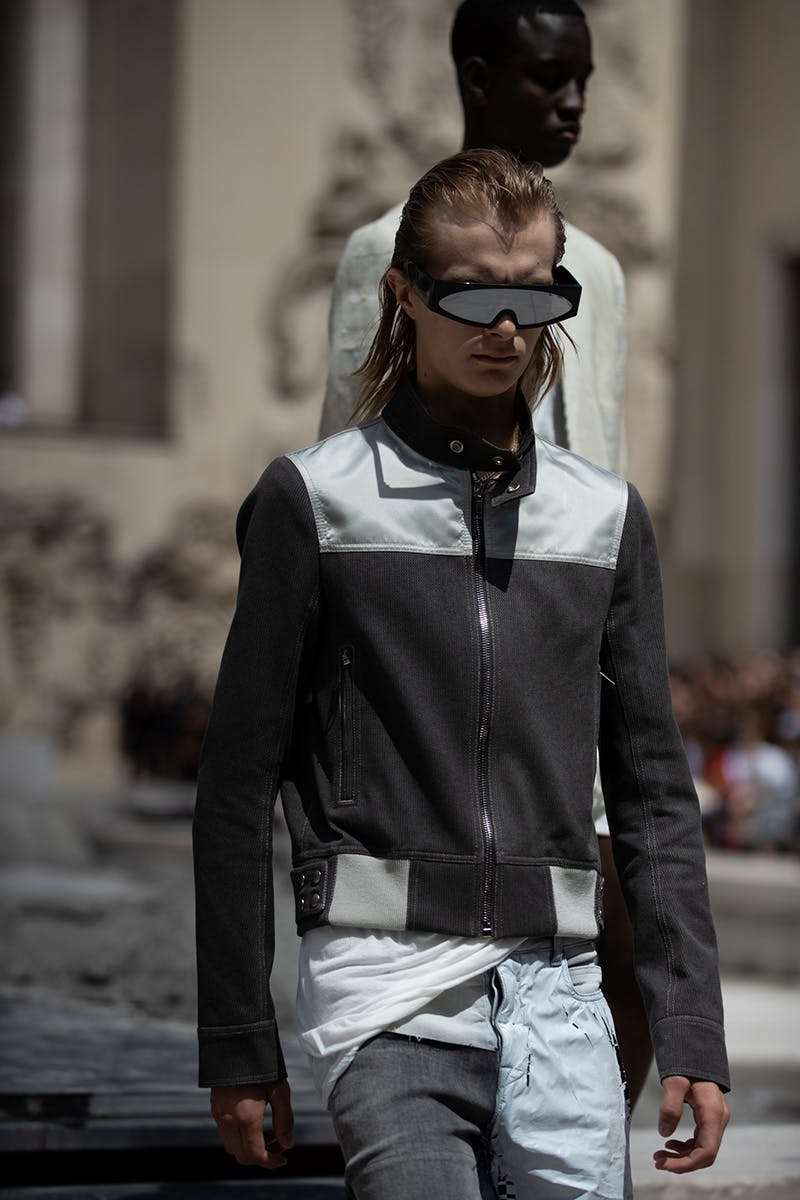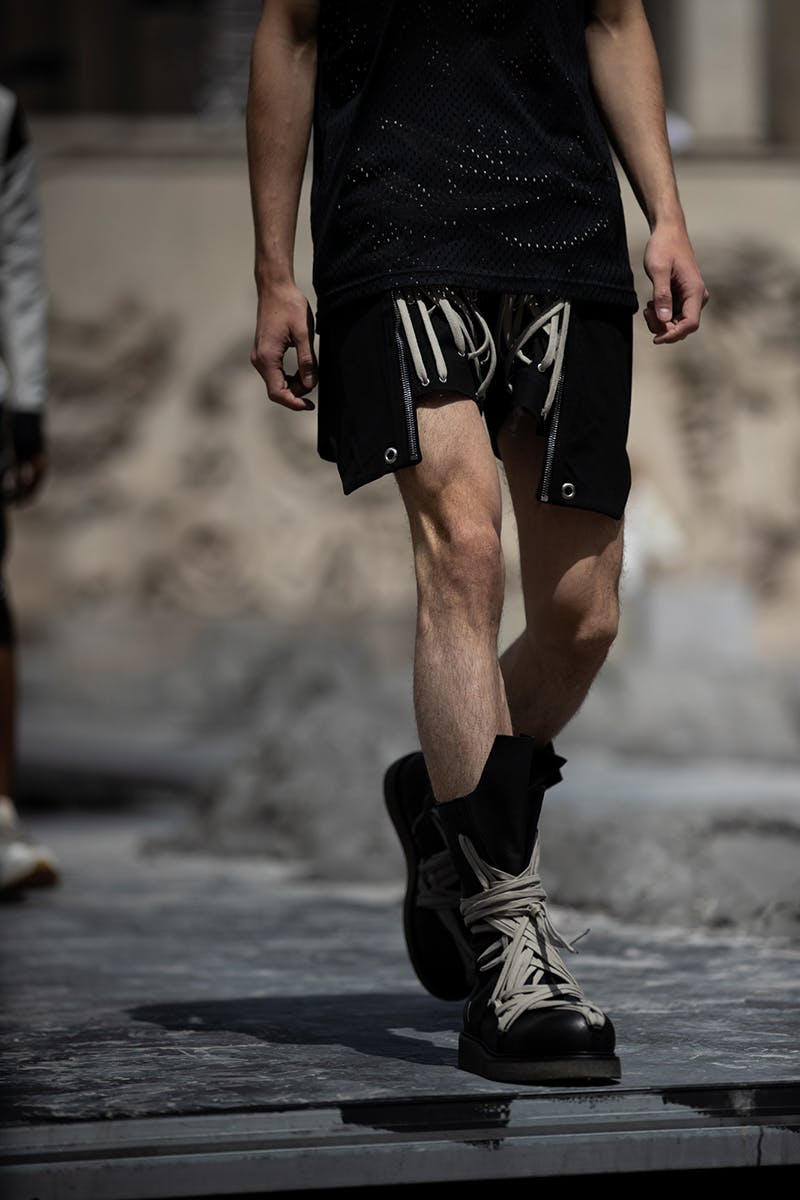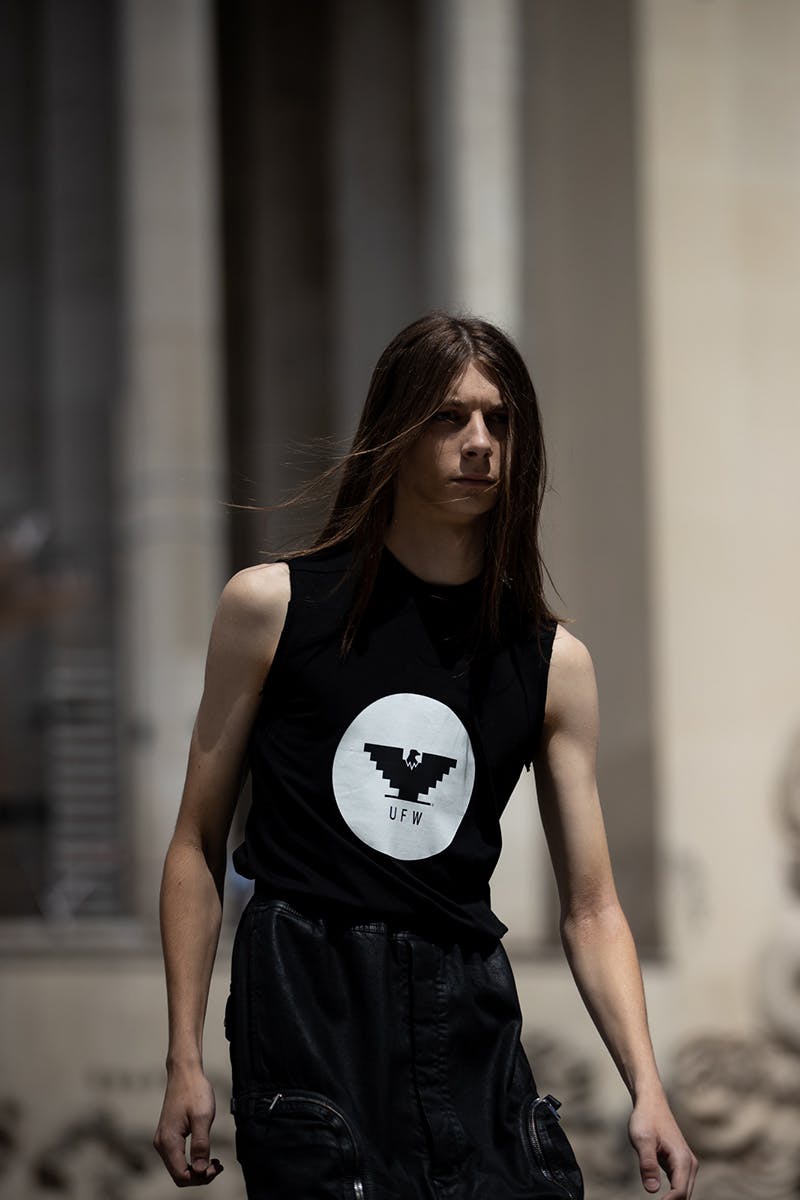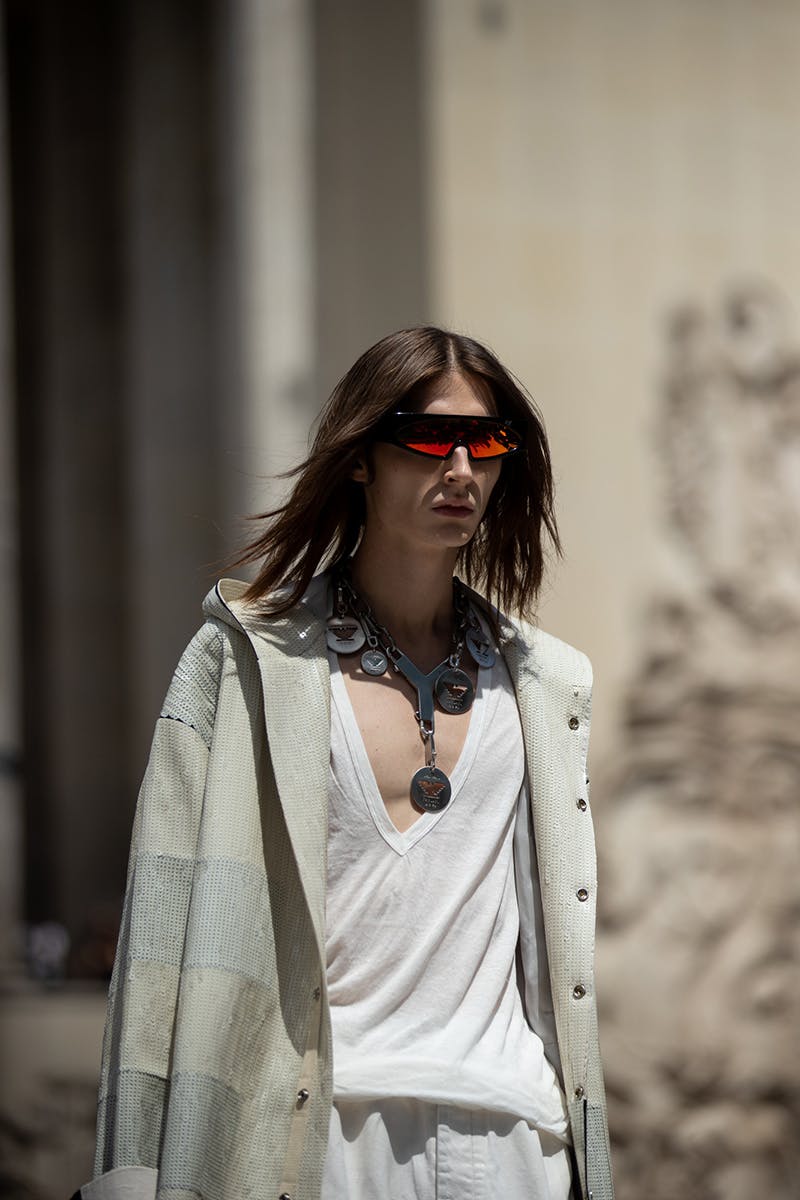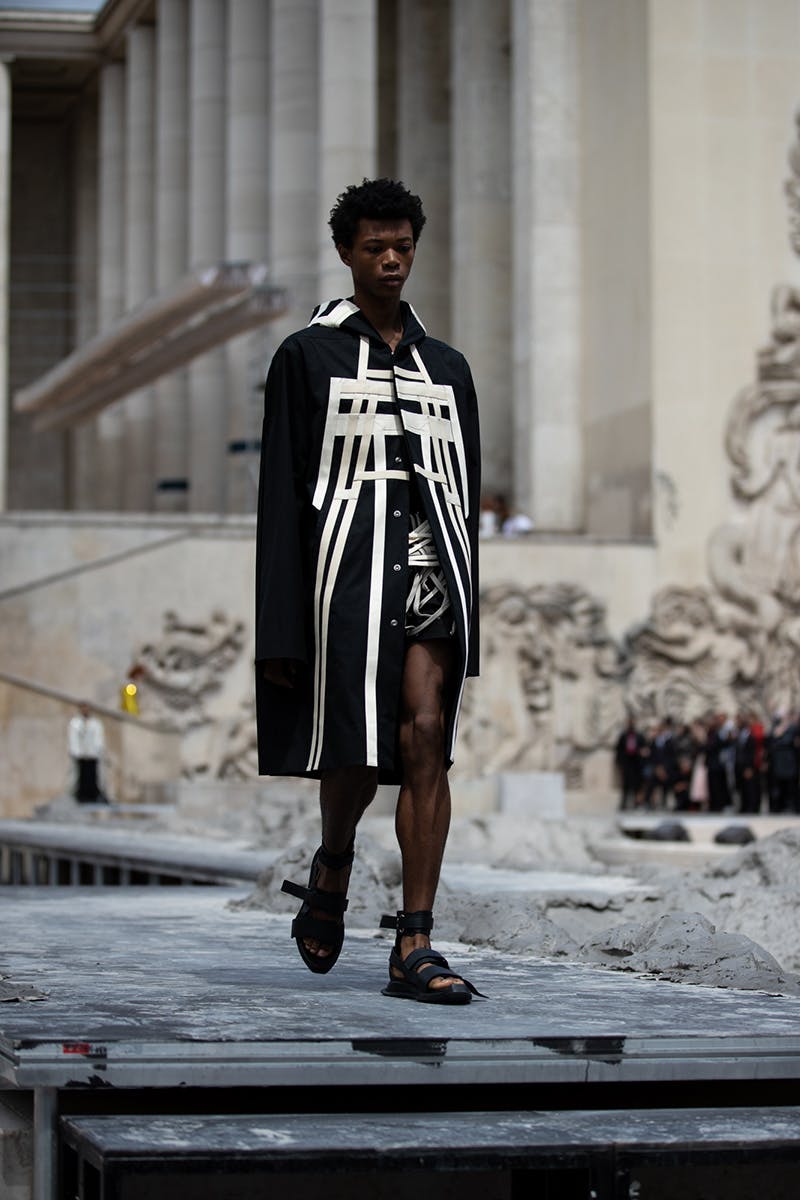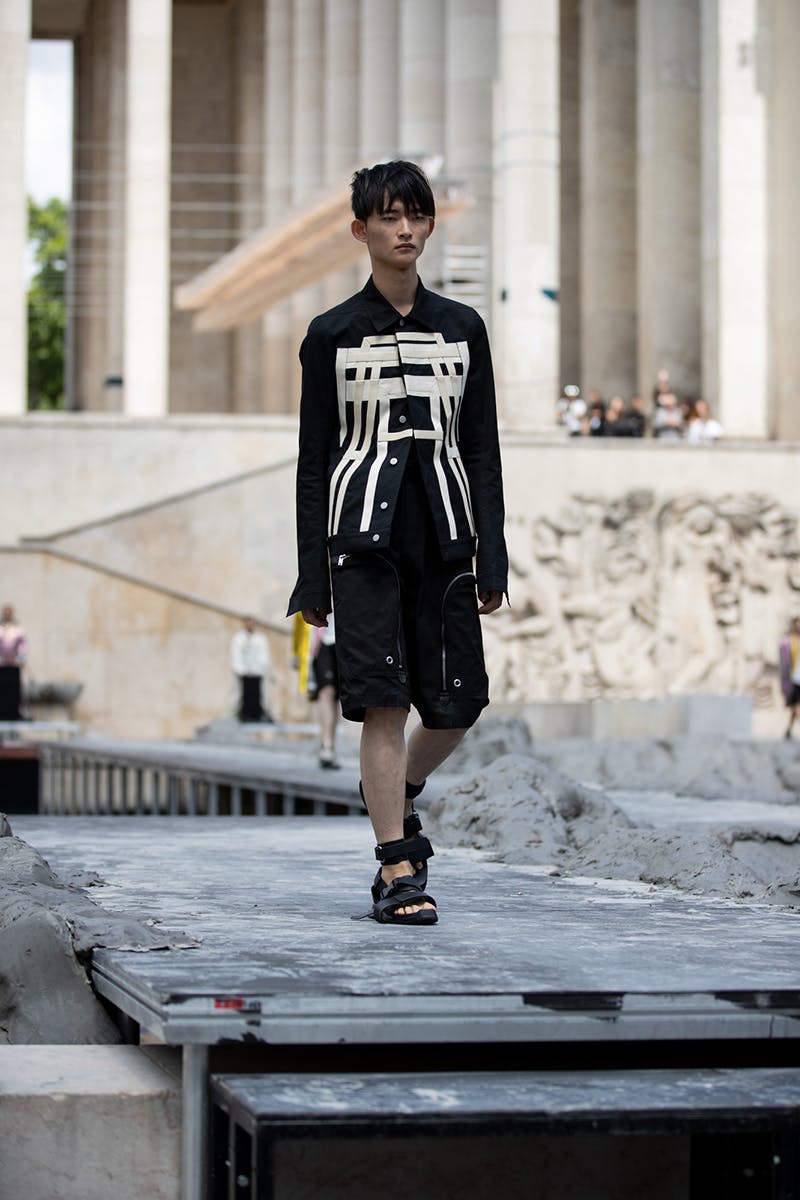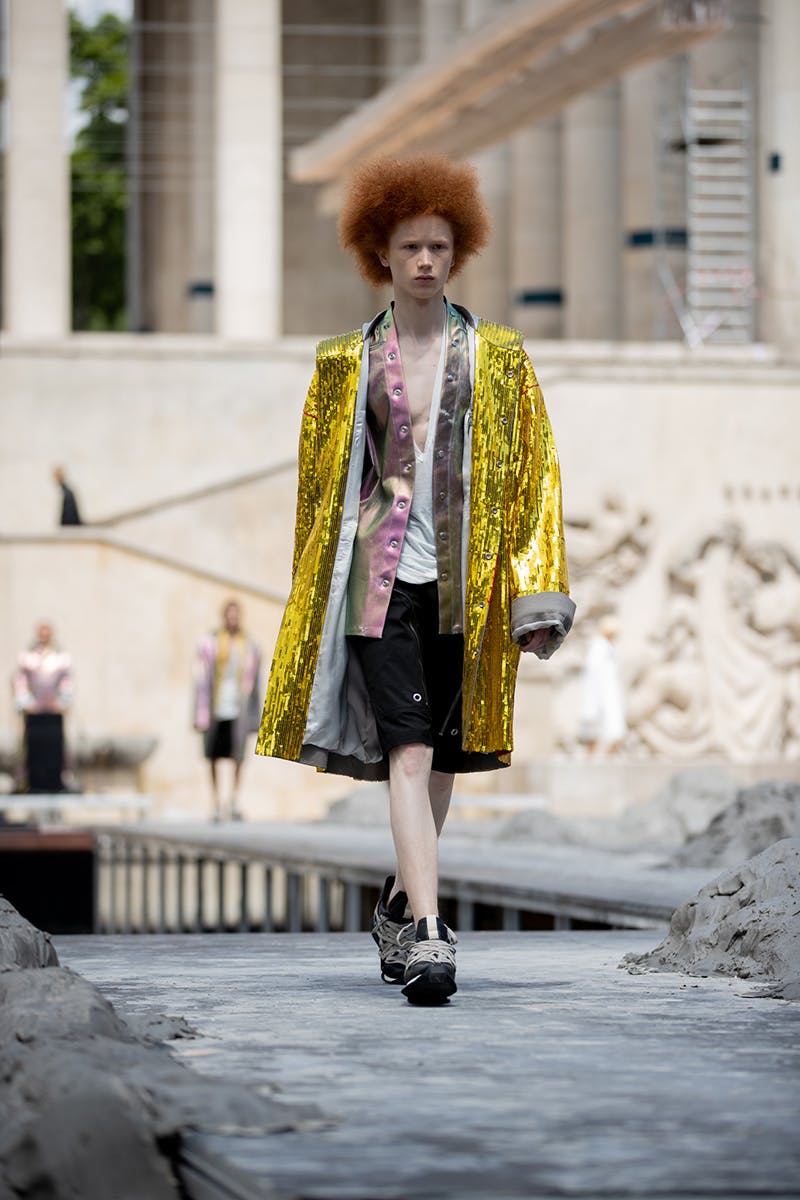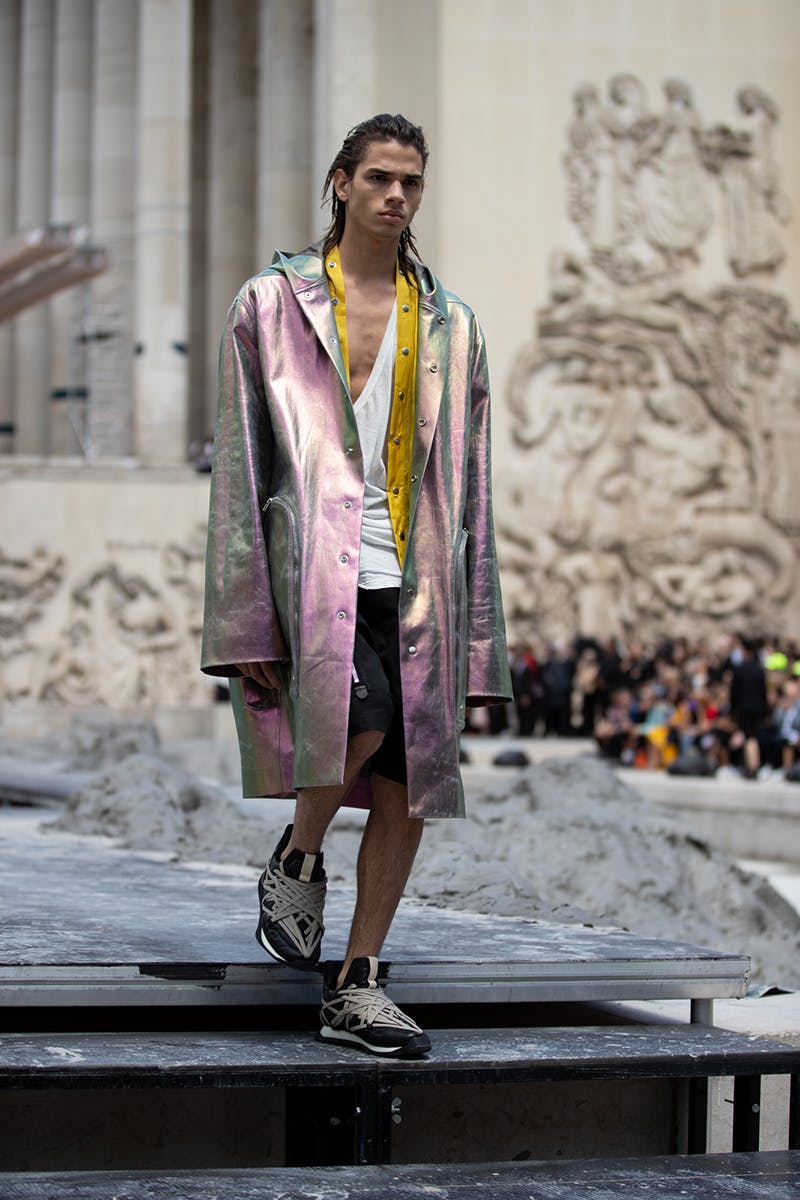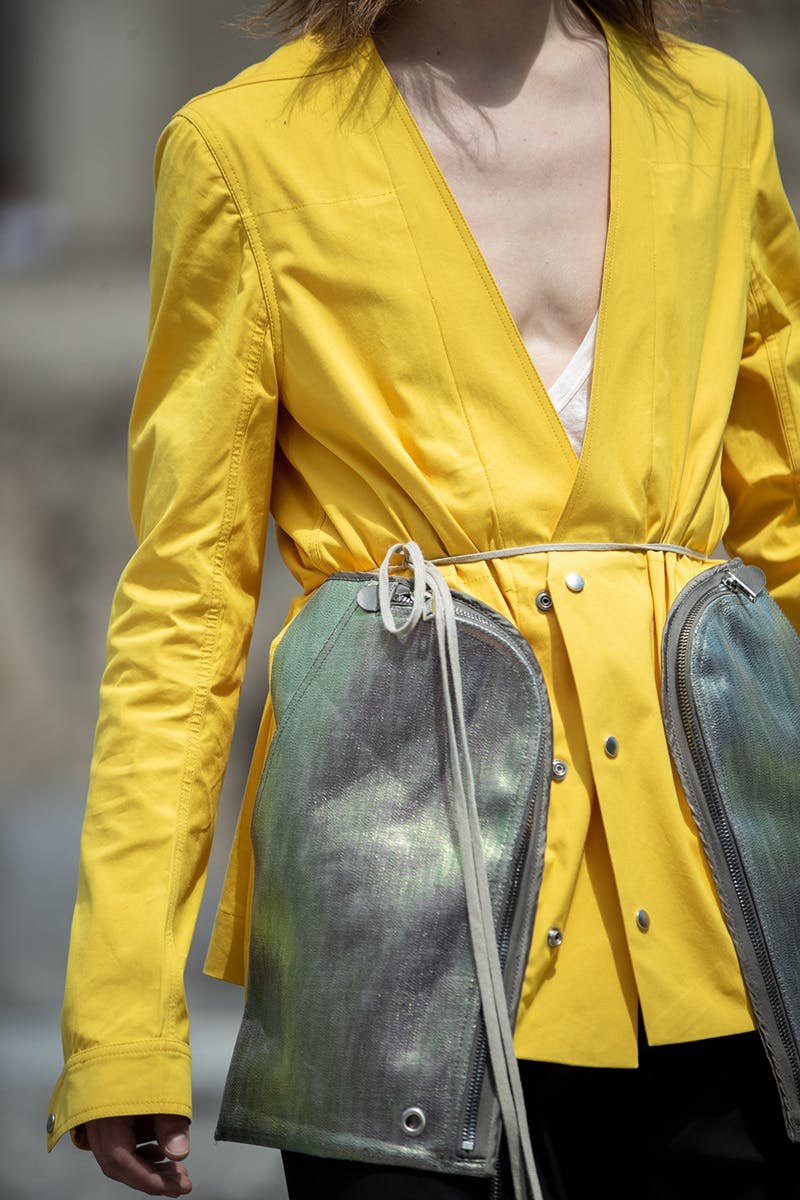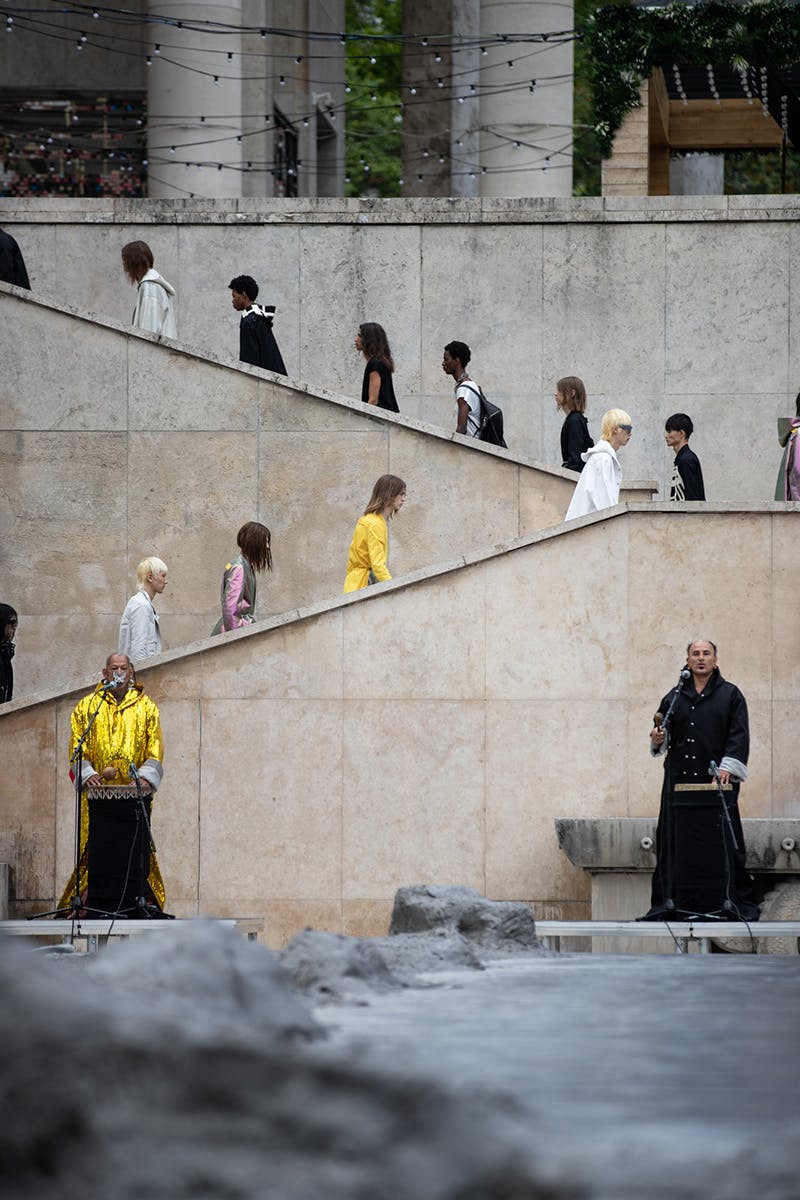 Street goths and cult-ish esoteric fashion crowds descended into Paris today to catch Rick Owens showing his SS20 menswear collection. As per tradition, Owens built a runway in the courtyard of the Palais De Tokyo, this time circulating around a sculpture from British artist Thomas Houseago. Houseago marks the first of four collaborations for SS20, designing the show invitation, as well as lending clay from his Los Angeles Studio to decorate the set, which will now be donated to the L'Ecole Des Beux Arts for students to sculpt with. A few of the garments were also megalaced with a black or white wax finish, recalling the textures of Houseago's work.
The theme for SS20 was Owens' own Mexican heritage with collection being named after his mother's maiden name, TECUATL. In Owen's show notes, he writes that his motivation to explore his personal heritage was spurred from a reaction to President Trump's fixation on the border wall.
So where does Mexico meet the Rick Owens aesthetic? With the second collaboration. For SS20 Owens partnered with the United Farm Workers Association, who allowed Owens to use their logo in the collection. It's a personal touch for Owens as his father used to work for as a translator for the migrant farm workers who formed a major part of the San Joaquin agricultural industry. Proceeds from the collaboration will be donated to them and their continuing efforts.
So, the clothing. There was still some of the glam carried over from FW19, i.e. lots of glittery jackets, sharp-shouldered silhouettes, outrageous platformed boots, and a new colorway for the label: a lick of metallic iridescence on the outwear. The third collaboration is with Champion, which Owens recalls his Mexican cousins wearing during the '70s. For SS20, Owens adopted the classic sportswear label into togas, loin-clothes and briefs with a black/gray/white Champion logo.
There was also more of the Veja sneaker collaboration which debuted last season. Speaking with a refreshing level of self-awareness, Owen's show notes, (which he writes himself in his trademark caps lock) read "I HAVE ABSOLUTELY NO AUTHORITY TO PROMOTE SUSTAINABILITY, BUT I DO ENDORSE THE IDEA OF THOUGHTFUL LIVING AND PLANNING FOR THE FUTURE WITH KINDNESS IN MIND. WE ALL GOTTA START SOMEWHERE".