Savage X Fenty, Rihanna's wildly successful lingerie brand, opened its first brick-and-mortar store in Las Vegas.
Comprised of five distinct rooms (Ripple, Logo, Swirl, Video, and Evergreen), the high-octane space is kitted out with high-tech features, including an augmented reality body scanner for fit recommendations, and fitting rooms with digital kiosks to scan pricing and discover similar products.
"We wanted to be able to connect with our customers in real life and give them something they have never seen before," Rihanna said. "Creating the space took a lot of imagination, married with things I've always wanted to change about my own experiences as a customer."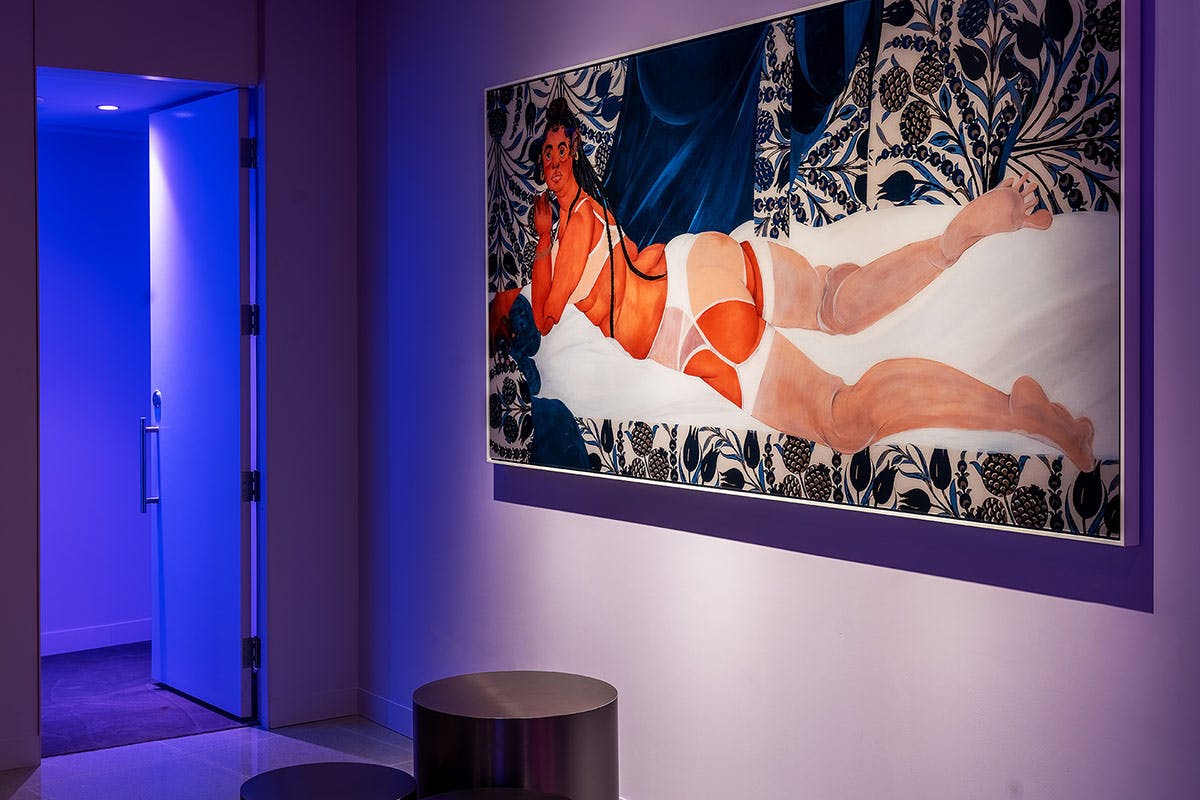 Built on a direct-to-consumer business model, the label's foray into IRL retail comes as a surprise, given the popularity of online shopping during the pandemic. But as other DTC mainstays such as Casper, Warby Parker, Allbirds, and fellow underwear player Parade turn their attention to brick-and-mortar, it seems Savage X Fenty is following suit.
The company's choice in location is perhaps even more unexpected. Still to come are flagships in Los Angeles, Houston, Philadelphia, and Washington, D.C., a roster that noticeably lacks major hubs including New York, Miami, and Chicago.
Savage X Fenty entered the proverbial chat in 2018, a critical moment for the lingerie industry. Sales at Victoria's Secret — formerly the Goliath of underwear — had been faltering for a few years as it faced scandals and forward-thinking competitors like Aerie.
Cementing the beginning of the end for Victoria's Secret, former marketing executive Ed Razek proclaimed — just months after Savage X Fenty held its first runway show extravaganza — that transgender and plus-size models aren't a part of the Victoria's Secret "fantasy."
With its expansive size range, diverse casting, and mercifully male gaze-free campaign imagery, Savage X Fenty helped fill a much-needed gap in the industry: a label that operates on empowerment, rather than the wildly unrealistic beauty standards peddled by Victoria's Secret and its now-canceled Fashion Show.
It's not hyperbolic to say that Savage X Fenty, now valued at $1 billion, revolutionized the lingerie industry in four short years.
Official launch dates for the next four Savage X Fenty stores are TBD but, as Rih and her team wrote on Instagram, "Keep checkin' back for all the details on the retails."