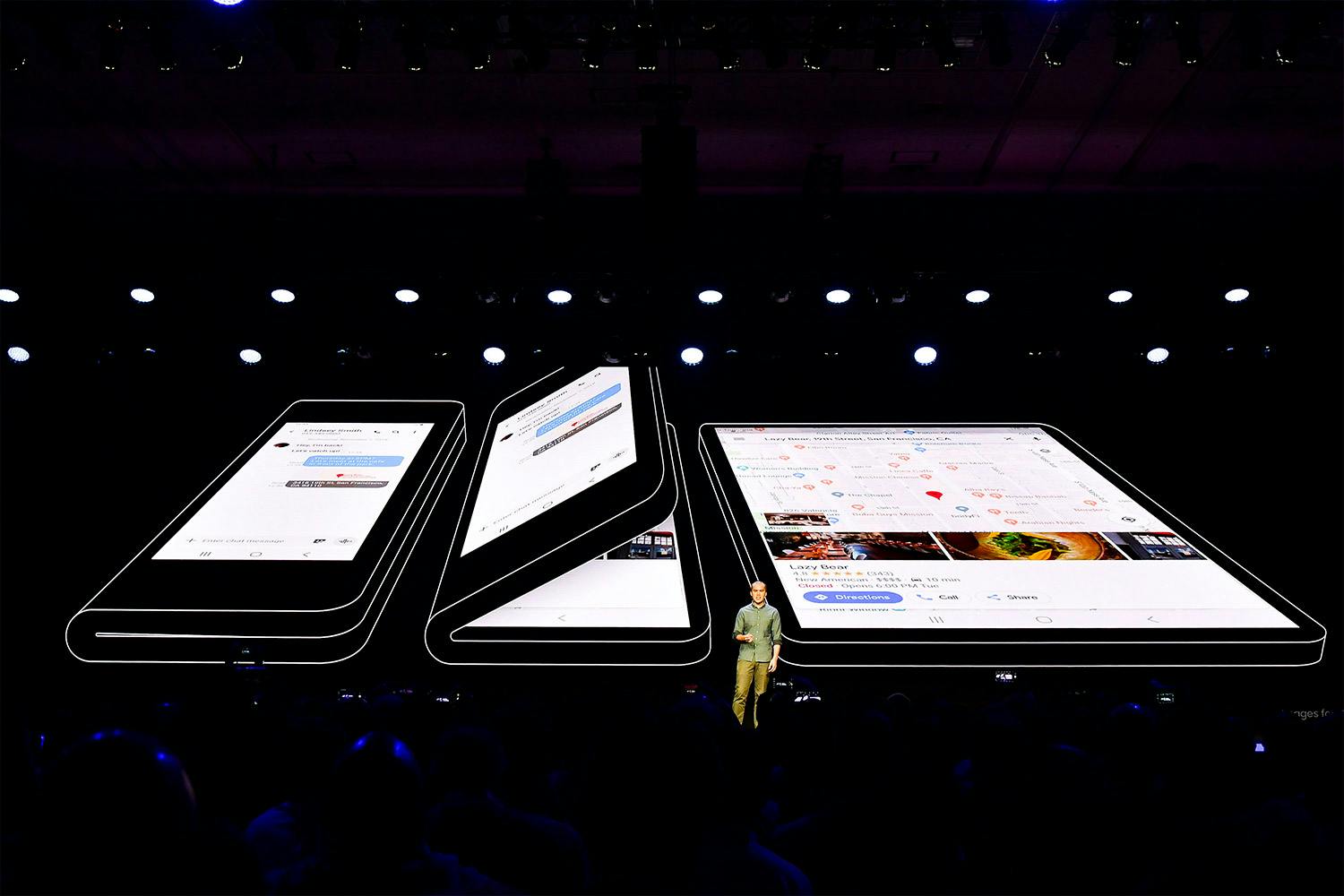 More information has surfaced about Samsung's next-generation foldable smartphone, with a report by South Korean news agency Yonhap suggesting the phone could be released in March 2019 for a whopping $1,700 (2 million South Korean won).
The phone, which was officially unveiled by Samsung at its annual developer conference earlier this week, is rumored to be called the Galaxy F, which stands for "fold" (of course). Another rumored name is the Galaxy X, with the X possibly meaning either "10" or "extra."
The device boasts the South Korean brand's new Infinity Flex Display, touted by Samsung as "the foundation of the smartphone of tomorrow." Unlike old-school flip phones, the actual screen of its phone can be folded.
The prototype's clamshell design has a 4.5-inch external screen for use while folded and an interior, tablet-sized 7.3-inch screen when opened flat. Samsung has teased this concept for years, as we saw in this concept mock-up video published in 2013.
The tech giant added that its forthcoming handset would be able to run three apps at once, which the company describes as a "multi-active window." Samsung says it intends to start mass production of the Infinity Flex Display within months but didn't reveal exactly when we'll see more than just this concept device.
The Verge reports that Google will be supporting the foldable display by guiding developers to utilize existing Android features that would take advantage of the new tech. The US search giant is working closely with Samsung on next year's launch of its debut foldable phone.
Stay tuned for more details and here's a recap of everything we know about Samsung's foldable phone.
In related news, Samsung and Apple have been fined millions for purposefully slowing down phones.