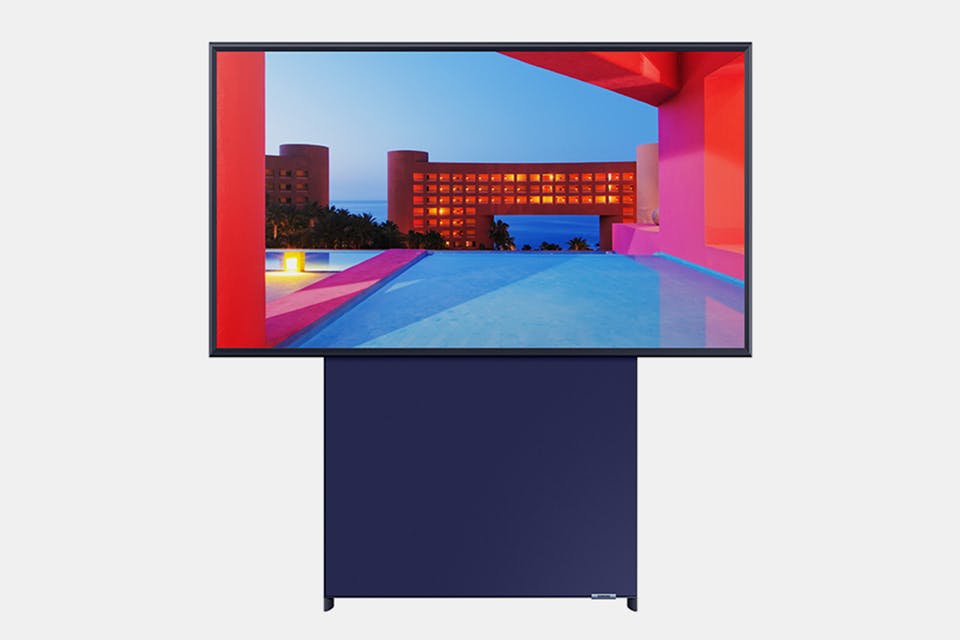 Samsung has officially unveiled its latest TV with "The Sero," a 43-inch TV that was designed to pivot between horizontal and vertical orientations.
According to Samsung, the vertical orientation of The Sero was designed in part to their studies of mobile-loving millennials, and aimed to diversity its TV lineup. "Samsung will continue introducing screens that respect personal consumer tastes," Samsung's display president Han Jong-hee said in a press release. As Samsung summarized, the younger generation are more comfortable with the portrait-aspect orientation that are typical on Snapchat, Instagram, TikTok and other social media platforms. Hence, creating a TV that matches that should create some interest.
Back in 2017, the company launched "The Frame," which essentially transformed the TV panel into an art piece.
In terms of its design, The Sero is in the same family as The Frame with its sleek rectangular profile that bears slim bezels. Now, with the ability to be flipped into vertical mode, users can sync up and mirror content on their phone by pairing it over NFC. In horizontal mode, The Sero performs as any regular TV that delivers 4.1 channel, 60 watt sound, Bixby control and more. Samsung didn't provided any other specs as of yet, but it's very likely The Sero boasts a 4K Ultra HD resolution.
Samsung says The Sero will launch in Korea at end of May, however, availability in the US has not been confirmed. Retail price is suggested at ₩1.9 million or approximately $1,635.