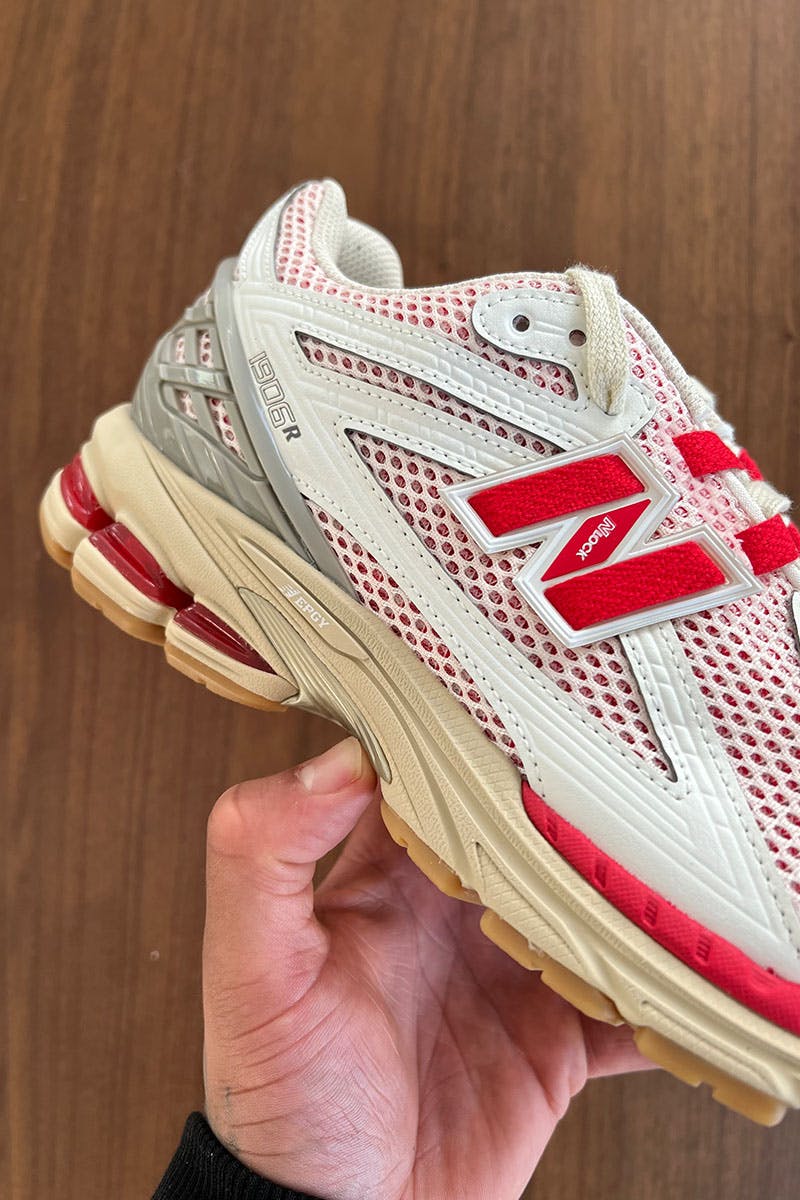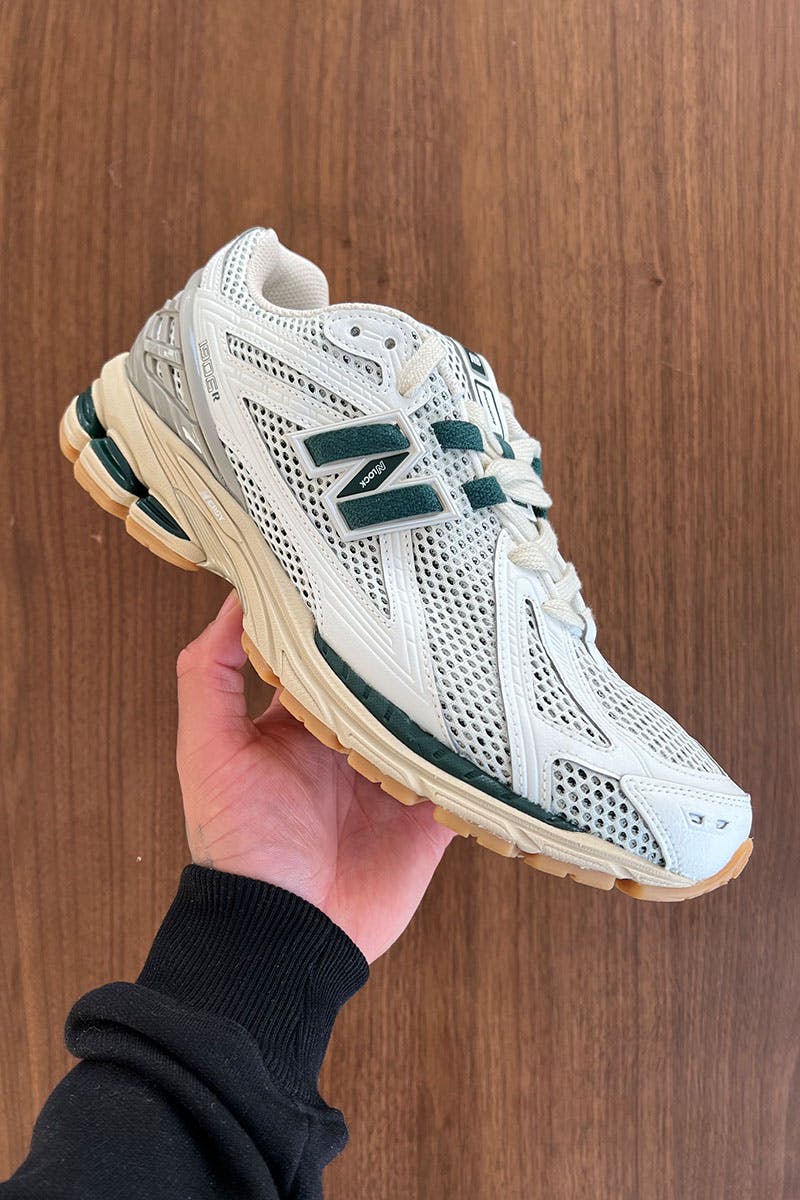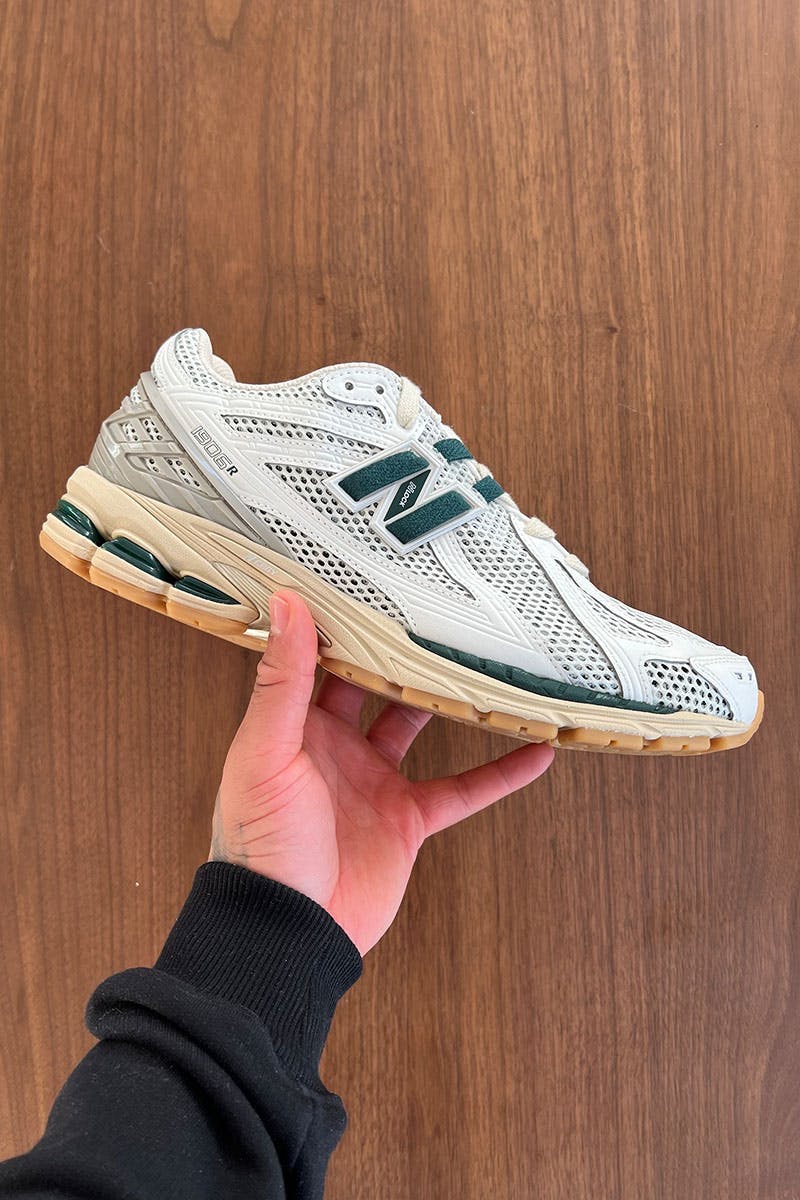 For the past 116 years, New Balance has been crafting some of the industry's most favored, iconic, and universally adopted athletic and lifestyle sneaker silhouettes. Thanks to its long history, it possesses a style archive that's hard to match; paired with an extensive list of collaborators, it's developed a winning formula.
Between Teddy Santis' continued work with the 99x series under the Made In USA banner and the excellence of the 2002R's "Protection Pack," New Balance's sneakers have sharply risen to the top, leaving industry giants like Nike and adidas scrambling for pole positions.
While Highsnobiety's 2021 sneaker of the year, the 2002R, maintained a dominant run throughout 2022, it's time for a returning favorite to take the lead. Championed by size?, alongside collaborations from atmos, thisisneverthat, and a slick CORDURA pack, the 1906R is poised for glory in 2023.
It's no secret that the sneaker industry has maintained an obsession with the 90s and early 2000s. For many, these were the golden eras of the craft, delivering the likes of the Air Max 90, Air Jordan 4, Air Max Plus (TNs), Foamposites, and many more. This was a time of great risk-taking when designers shared an optimistic, retro-futurist perception of the future driven by new technologies.
Many of the sneaker silhouettes developed between the 90s and early 2000s possess a timelessness that many contemporary counterparts lack; because of this, brands often lean on their archives to deliver their next big seller, as opposed to pumping resources into developing new silhouettes.
The success of this strategy varies greatly, yet when coupled with retailer or regional exclusives and collaborations, high demand tends to follow.
Although New Balance is experiencing a renaissance of its own thanks to a conscious blend of collaboration with an extensive roster, as well as an influx of modern silhouettes, it's failed to neglect the bangers of the past.
Towards the close of summer, the brand's focus on the 2002R began to shift towards the reintroduction of a beloved 2010 sneaker, the 1906.
Effortlessly on trend, the retro-inspired runner boasted comfort, old school leather-on-mesh paneling, and possessed the huge potential for beautiful palette work. As the months passed, this came to fruition, thanks to the Japanese and Korean finesse of atmos and thisisneverthat.
As is standard, soon came a sprinkling of general releases that offered more muted takes, easing consumers into the style.
With the year's end in sight, size? has stepped forward to champion the silhouette as it prepares for a sprint finish in 2023. Serving up a broad selection of new colorways, the final stretch of the year will serve as a staging ground for a two-piece pack of size? exclusives.
First things first, two vintage-inspired colorways have landed online. Both arrive on a base of white leather and mesh, with sole units comprising a combination of off-white and gum for an old-school finish. For the underlays, branding, and detailing, collegiate-like treatments of red and green have been applied to each.
Although undemanding of attention due to the simplistic blocking of these palettes, they're both statement makers in their own right. With each release of the 1906R that reaches the market, the layers are peeled back, highlighting just how much untapped potential the style possesses.
While 2022 is certainly due to end on a high, 2023 has so much more to give. All eyes on size? and the New Balance 1906R as we stride into another year of sneakers.
Shop our favorite products