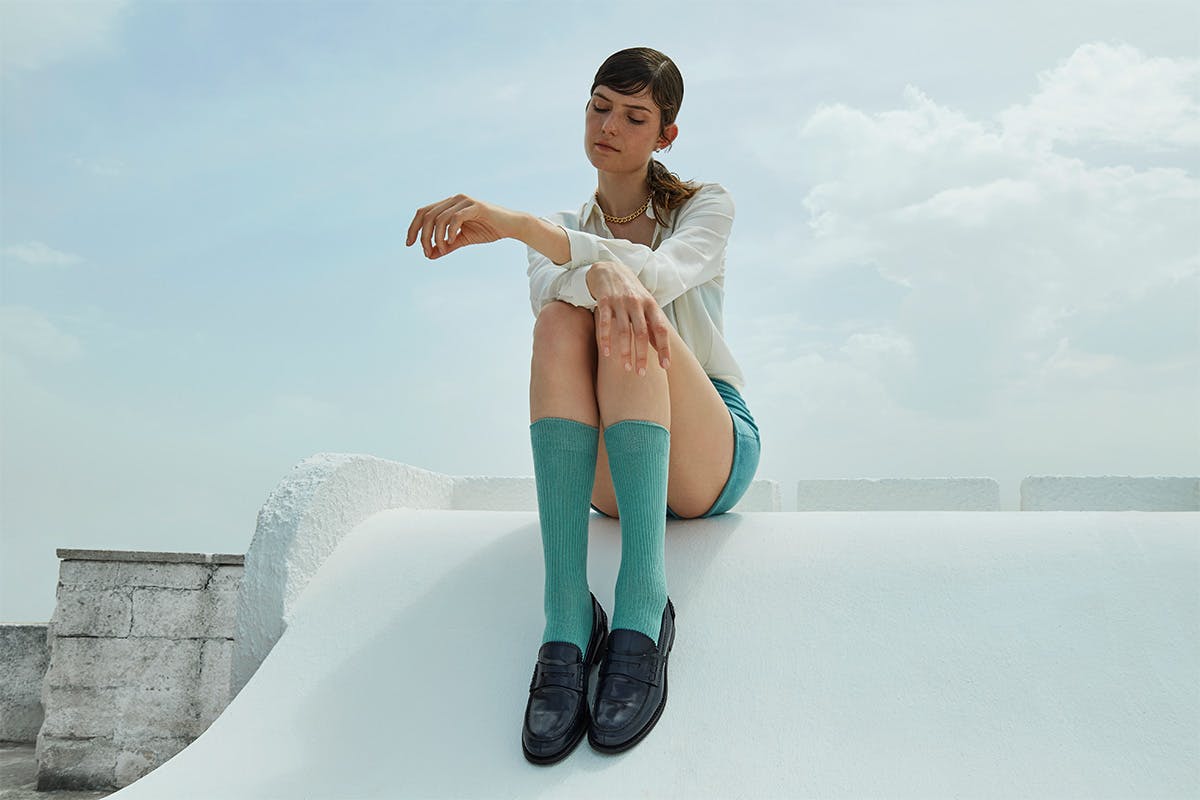 Like it or not, the loafers train is picking up some serious speed, so much so that there's no stopping it at this point. With prep's new guard embedding itself firmly into the fabric of contemporary men's style, we're watching the a new era unfold before our eyes. It's worth remembering, though, that although loafers are leading the conversation right now, they've been around for a very long time.
Take Church's, for example. This British shoemaker has been perfecting the art of leather loafers since 1873, so it's no surprise that it's a reliable place to look for your slip-on fix now that the zeitgeist has come full circle.
Church's hasn't only honed its craft in terms of the loafers themselves, either. It's worked on the peripheries as well. By the peripheries, we mean your socks. When you're sporting loafers, your socks are thrust into the spotlight, so they better be on point. Luckily, Church's socks are as comfortable as they are stylish, so we rounded up four socks and loafers combinations that we're proudly sporting this season.
Shop our favorite socks and loafers combinations below.
1
Picking your loafers is no easy task, and it's made all the more difficult by the choice of which socks to partner them up with. We like to look for a duo that shares a personality trait. Take the Capstone Loafers as your base with their bold, chunky sole unit and couple them up with a pair of unmissable, punchy red socks. This couple is all about making an impact.
2
There are a handful of go-to colors when it comes to leather loafers and one of our favorites is the classic burgundy. It's a traditional hue that suits a traditional shoe, so we're opting for the Tiverton — a classically styled tassel loafer cut from polished bookbinder leather. To complement Tiverton, a pair of pure cotton socks in… You guessed it: burgundy. This pairing is a refined gent, sitting in a leather armchair as he reads the latest issue of Highsnobiety.
3
Some colors are just made to go together; navy blue and rich burgundy are VIPs on this list. The best bit about this color pairing is that it's intriguing, but it doesn't shout for attention. That's why we've picked the Tunbridge Loafers. These classic penny loafers are traditional through and through. A leather sole pairs with the sleek, understated uppers, setting the stage for a pair of dark burgundy socks finished with navy polka dots.
4
One of the things that really nods to the expertise of Church's is the range of leather that the brand uses. Pembrey R2 features a soft-grain calf leather upper which lends the pair high-end texture. The texture is amplified by the Ebony color palette which we're mirroring in our sock choice.
Want to keep browsing? Head to the Highsnobiety Shop for more products that we love. Highsnobiety has affiliate marketing partnerships, which means we may receive a commission from your purchase.