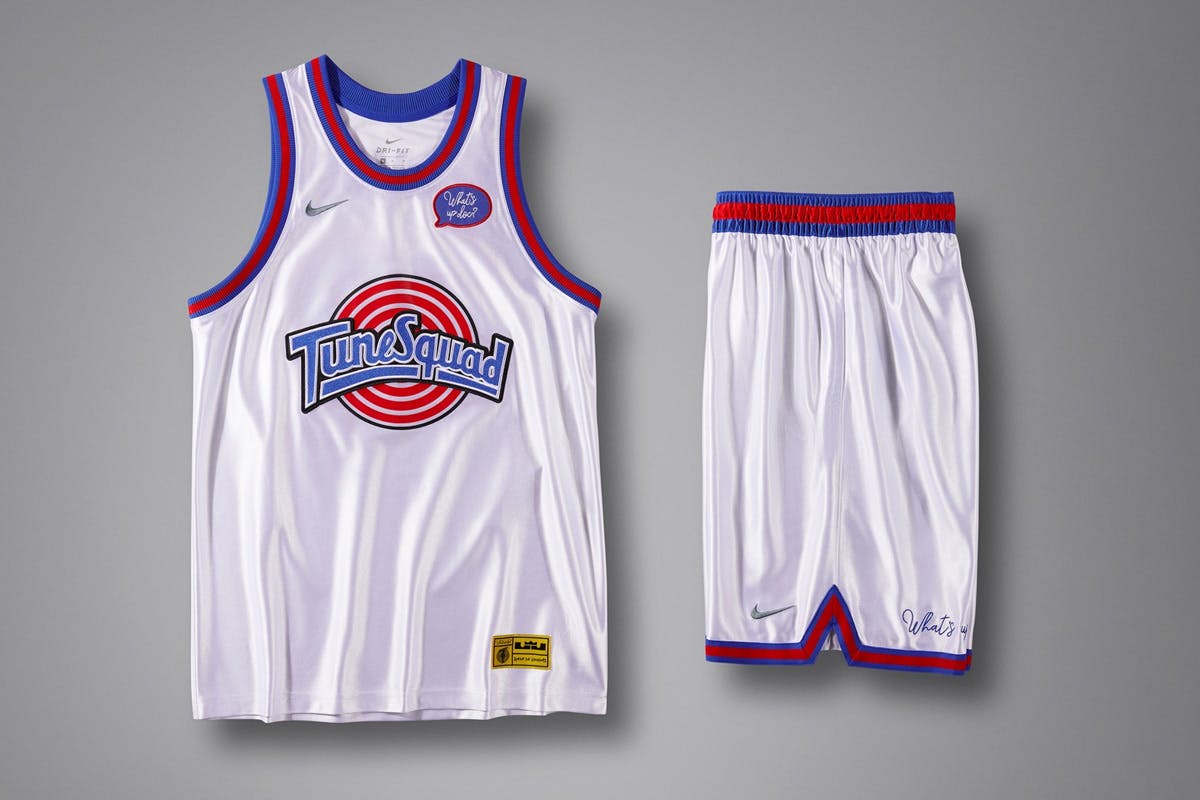 Nike has unveiled the jerseys it designed for Space Jam 2, which is set to hit cinemas in 2021. The Swoosh has created jerseys for both the Looney Tunes and the Monstars, giving fans of the franchise their first look at what to expect next year.
The Looney Tunes jersey keeps things simple with a white, blue, and red color scheme. A "Whats Up Doc?" patch where NBA teams wear their sponsorship badges is a nod to Bugs Bunny's famous catchphrase. The Monstars jersey is spacier and features a navy blue and orange color scheme.
In addition to the jerseys, Nike will be dropping a "Monstars" themed Nike LeBron 17, as the NBA star is set to be the protagonist in the relaunched film.
Space Jam 2 will star LeBron James alongside other basketball stars Damian Lillard, Anthony Davis, Klay Thompson and Diana Taurasi.
Check out the collection above and stay tuned for further release information.