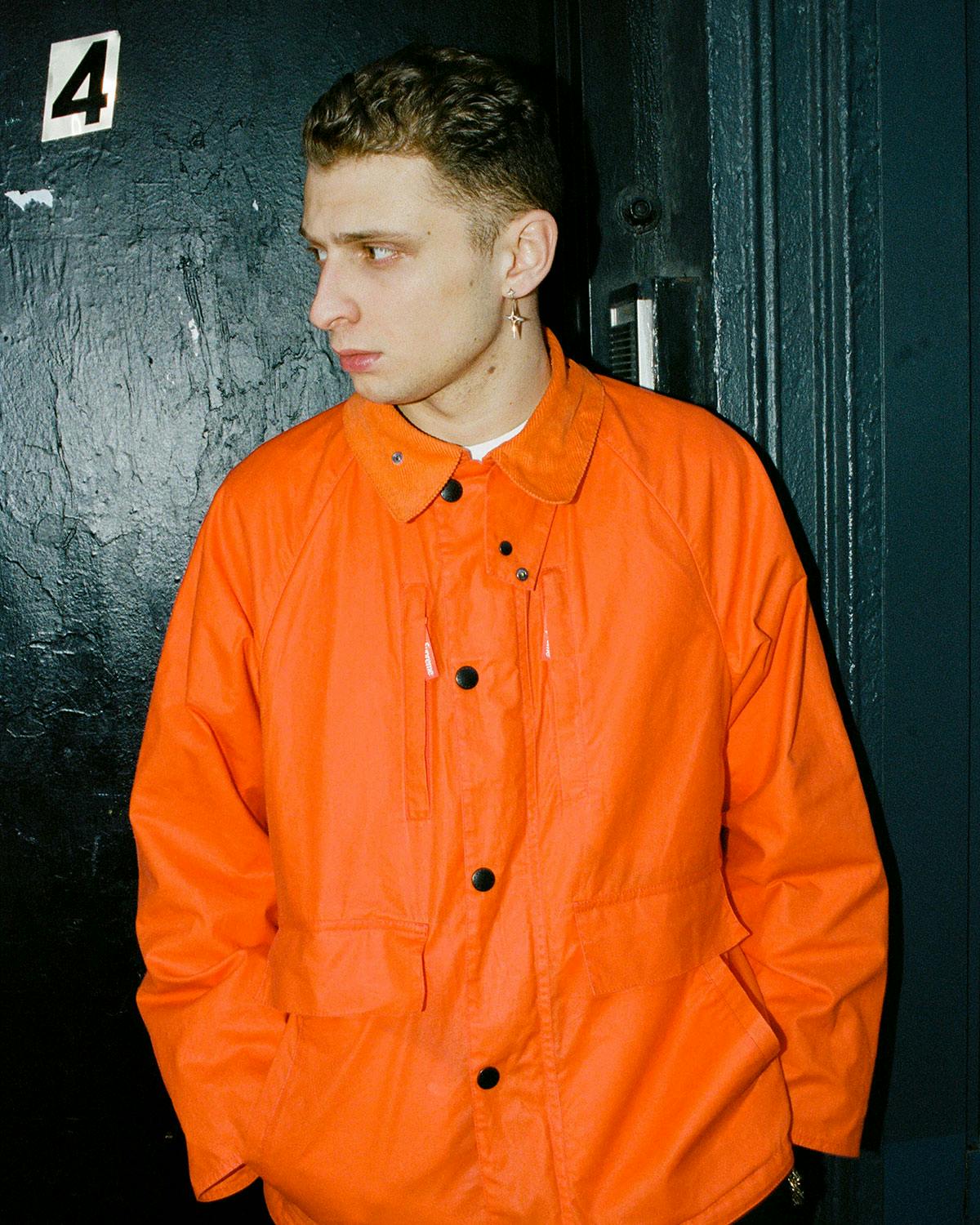 I'll never forget my first Barbour Bedale jacket. It was a thrift find in Glasgow's Kelvingrove Vintage, circa 2005. The thing was ancient, its wax had been stripped, and it stank to high heaven as if someone had died in it. How I loved it! Upon getting home, I remember trying it on again, putting my hand into one of the packets, and finding some keys addressed to a farm in the Scottish highlands. Calling back the store to see what the deal was, I was told that it was recently donated by the previous owner's wife after he had passed. Did he literally breathe his last breath in that very garment? We will never know.
If there's a point to that strange and slightly bleak story, it's to highlight Barbour's unique crossover appeal. Today, it's set to release a new collaboration with Supreme, widening its demographic even further. Already, Barbour is a wardrobe staple for gentlemen crofters like the one above who I never got to meet, yet beloved by city-dwelling kids who go to art school, smoke tobacco rollies, and like to prang out at afterparties talking about the unrealized potential of Orange Juice. The Queen and many terrible middle Englanders wear it; so do Kate Moss and Lily Allen. In the mid-'80s, it was Princess Diana (who caused sales to go through the roof) and football casuals (namely those in the North East) who made the jackets their own. Barbour's popularity with the latter crowd was nothing to do with aristocratic aspiration or Britain's complicated class-system as is sometimes made out. It's simply because they thought the gear looked cool as fuck.
In America, the perception is a little different. "Like a Vampire Weekend song, pretending to be Paul Simon, pretending to be African, the Barbour coat is the ultimaye Ivy League freshman disguise," says Highsnobiety editor-in-chief Thom Bettridge. "In one breath it says, 'I'm a rich WASPy slacker dressed as an English gent, but actually I'm a Jew from New Jersey with a great SAT score.'"
Like the Stan Smith or Burberry trench, the traditional Barbour jacket is a design classic that never really goes out of style. Instead, it dips in and out of the conversation, more popular during certain periods than others. In my mind, the last time it was really popping was circa 2008, when Alexa Chung seemingly lived in one during the summer festival circuit, her influence evident when boyfriend Alex Turner of the Arctic Monkeys took to the Glastonbury stage resplendent in a similar version. After a tough end to the millennium, the brand was truly back, thanks in no small part to indie's first couple.
As the NME-driven guitar scene began to crash and burn, so too did the way of dressing that went with it. Shortly after, the same people who were buying records by Bloc Party were instead downloading mixtapes by Odd Future, discovering streetwear, and throwing away their Topman loyalty points cards in the process. Regardless, even if a certain demographic had deserted Barbour, it was still doing a brisk trade, turning record profits in 2012 having found favor with an audience that Selfridges sought to christen (*clenches teeth*) the "Hackney Farmer" set.
Unlike that other iconic British brand, Burberry, Barbour has always been pretty open in its attempts to curry favor with the youth, and is constantly introducing new ranges and brands to keep itself fresh. Chung actually has her own line and it's pretty fire, but not all of Barbour's attempts to look cool actually well, look cool. Yet, the strategy appears to have worked. Recently, it posted strong sales growth in the year of its 125th anniversary, despite the high street's well-publicized challenges. Times are good, but it's clearly not resting on its laurels as the Supreme tie-up shows.
So, what next for the brand in 2020? Even though the Barbour jacket has never really left the mainstream, it feels like it's been bubbling among the cool kids again over the past year or two (and not solely because of collaborations with Rowing Blazers and Engineered Garments). It's a smart-casual force of nature that goes well with a nice pair of jeans and boots, and is antithetical to the whole athleisure trend that most people were moving away from (at least until coronavirus came along). There are no logos or bells and whistles, just smart, sensible design that will keep you dry in the rain. Provenance, however, is arguably its biggest selling point of all.
In Highsnobiety's recent white paper, we talked of the "Immunized Shopper," who stands above and sees beyond hype. When choosing a brand, 62 percent of respondents said they value "quality"; "timelessness"; "durability"; and "timeless product silhouette." Barbour ticks every box. As Highsnobiety editorial director Jian DeLeon noted, "the Immunized Shopper has been sick with hype, and now they're sick of hype." The parameters have shifted from trendiness to timelessness. It's about aligning yourself with something that's been around for 100 years and will be here for the next 100. The same line of thought could also explain the newfound appreciation for other brands rooted in classicism, like the hot again Pringle of Scotland.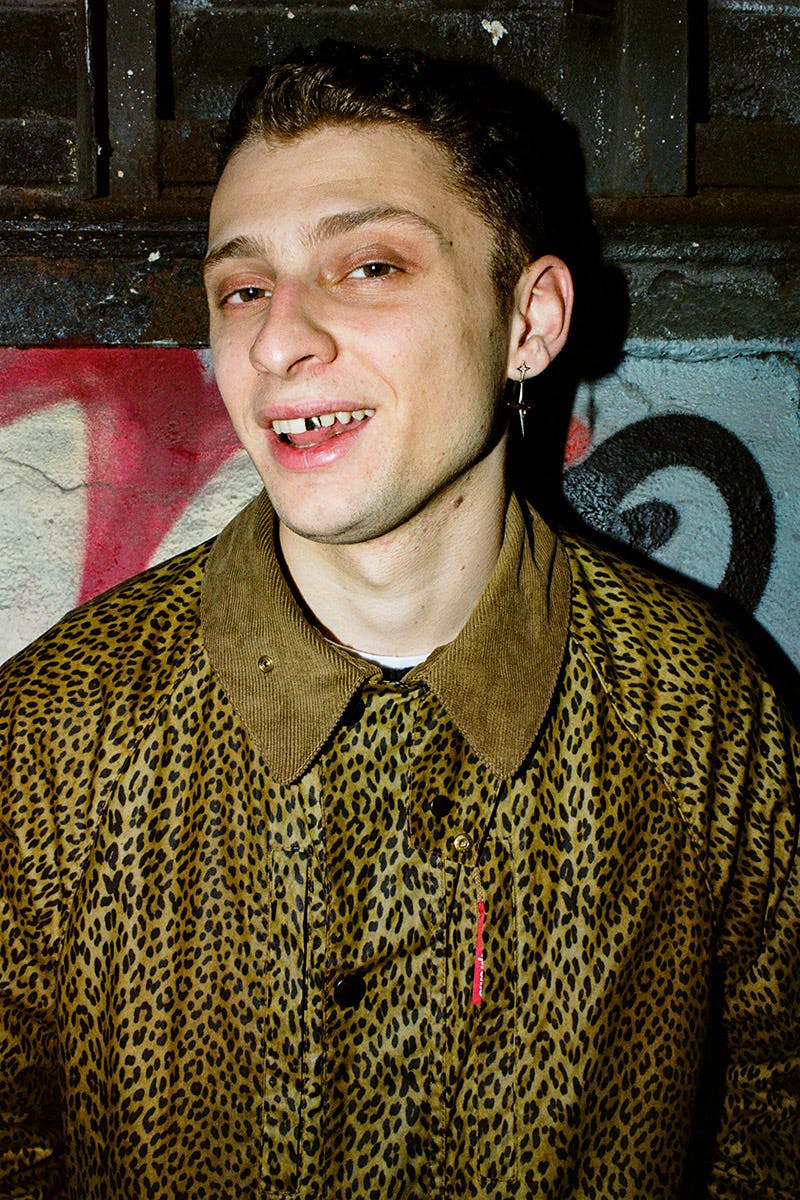 For years, Supreme has been the one pulling up others with its street-cool cachet, but in the 2020 fashion landscape, it has a lot to gain from being associated with a brand of Barbour's vintage. Regardless, whether a Supreme-branded Barbour is cooler than a plain old normal one is left to your discretion. My advice? Don't buy a wax Barbour jacket from the brand or Supreme. You can find a second-hand version that's worn-in with character, that will look a million times better than if it was fresh off the rack. Just be sure to check the pockets for keys first.