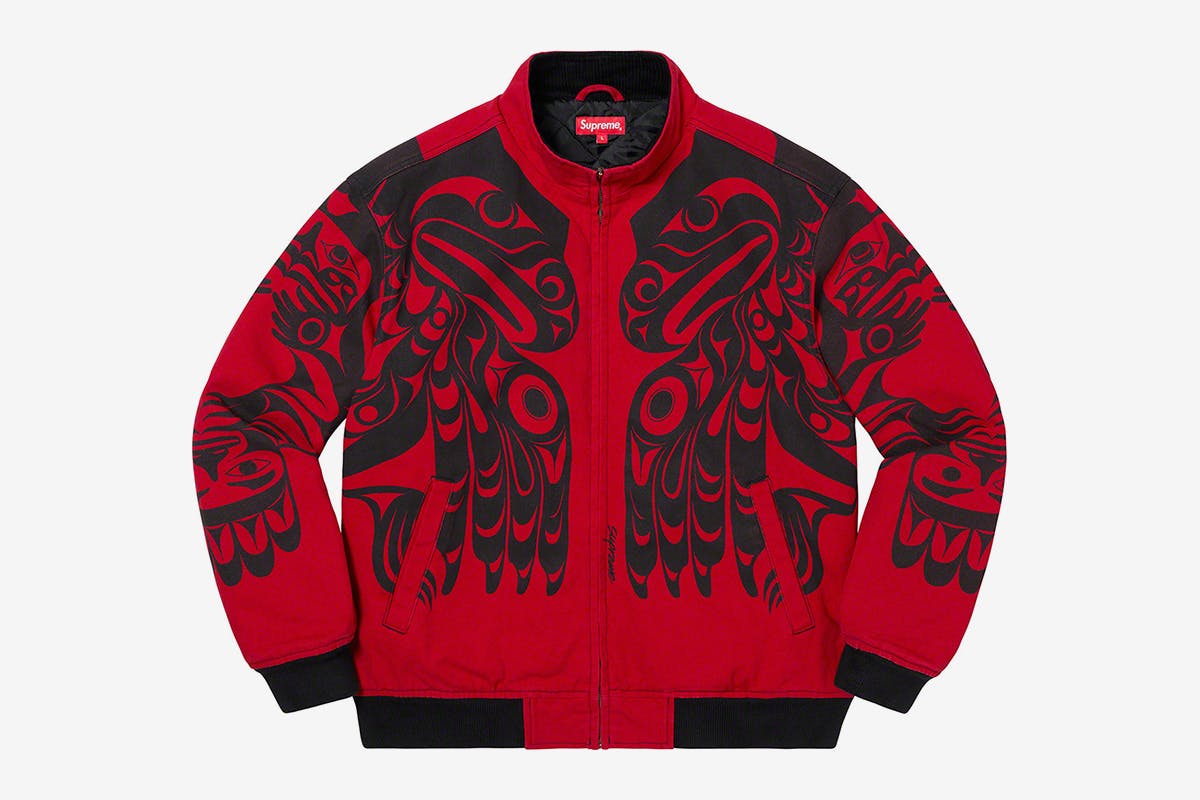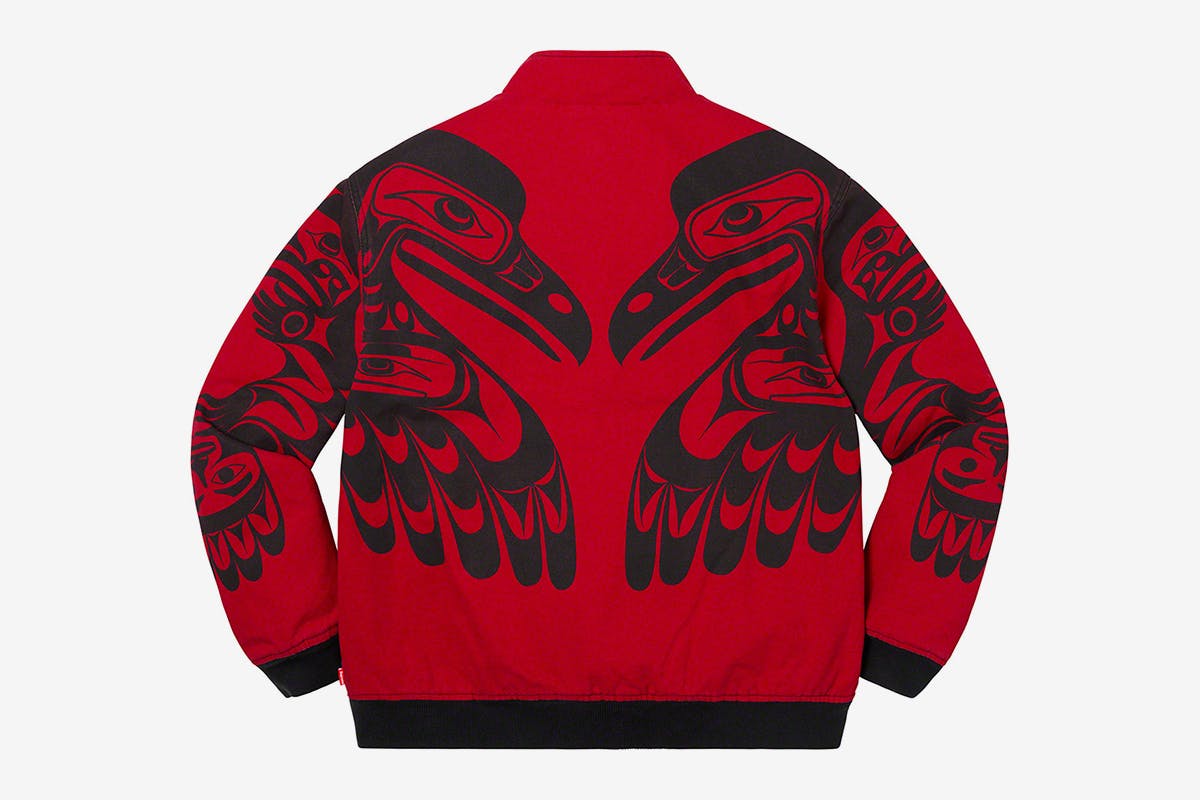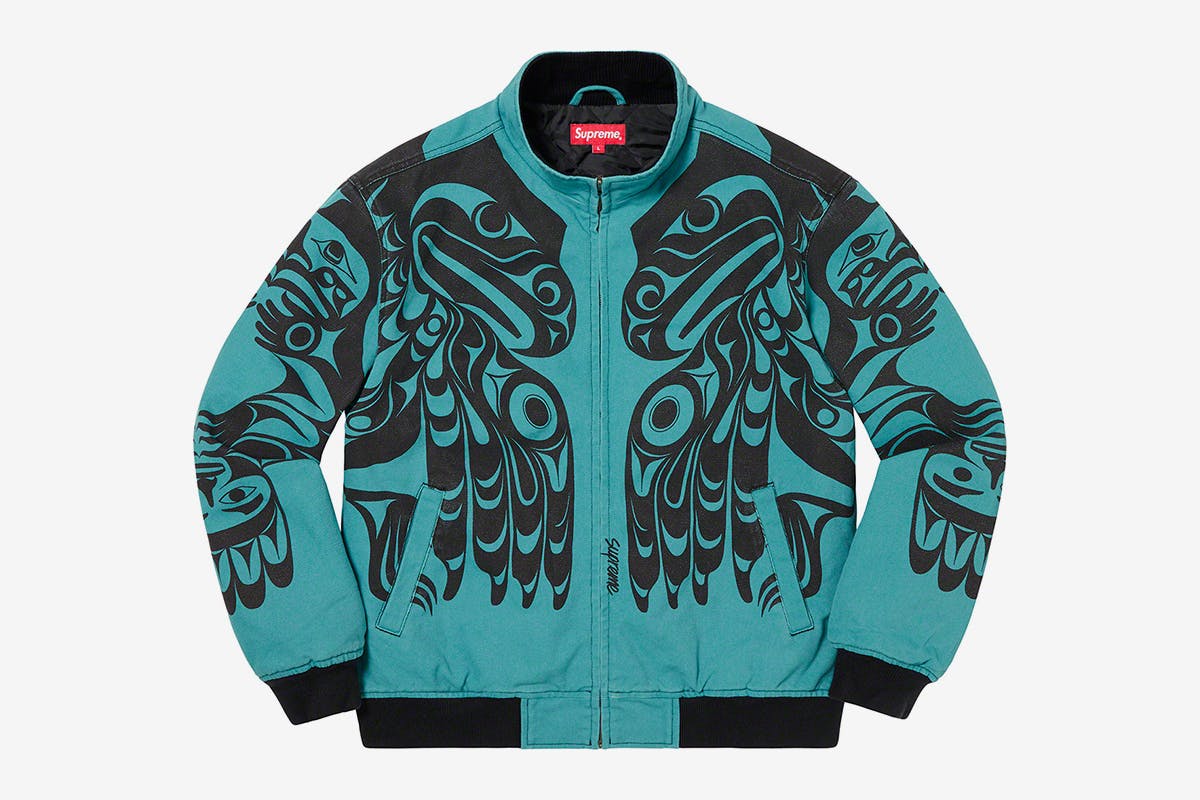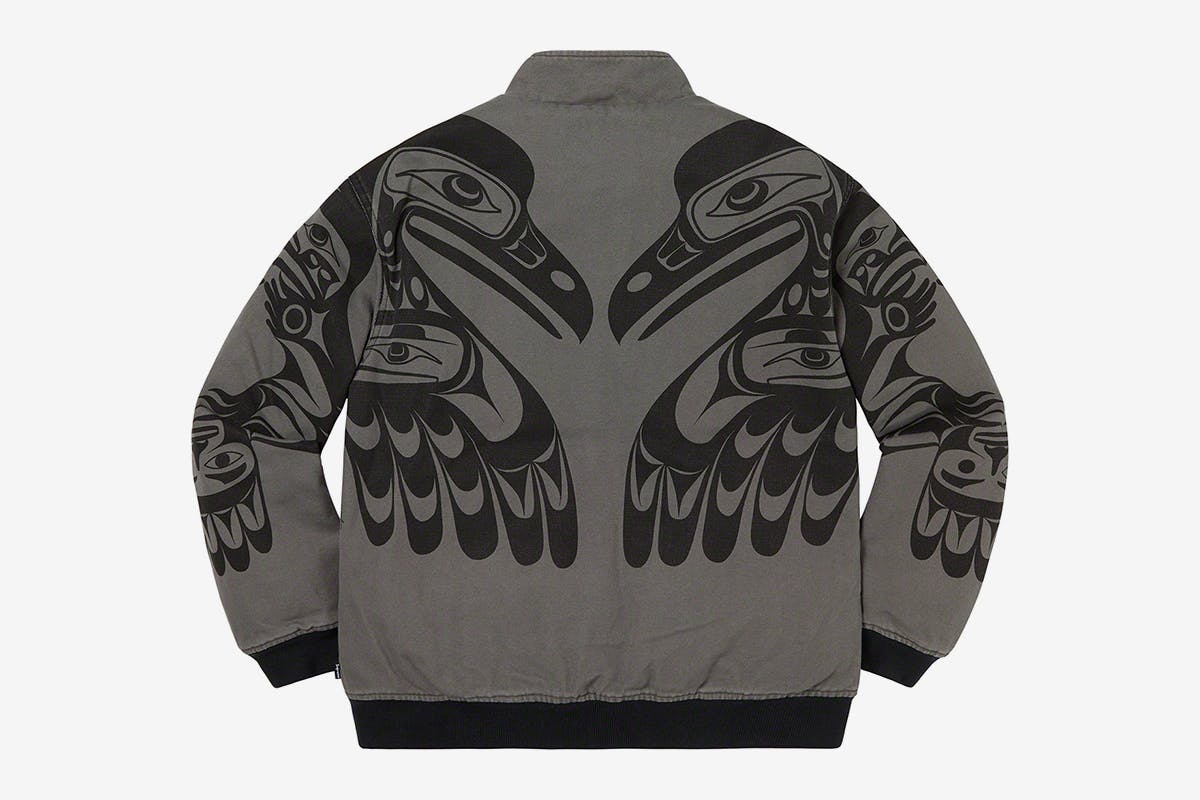 For FW19, Supreme has collaborated with a range of artists, familiar and new. One such individual lending his talents to the streetwear brand is Makah Tribal member John Goodwin, also known as Nytom. Goodwin's original artwork is featured on the Makah Zip Up Jacket, which is offered in three colorways.
While currently residing in Sequim, Washington, Goodwin was raised in Neah Bay, a census-designated area on the Makah Reservation in Clallam County, Washington, near the Canada–US border. The artist's vast knowledge of Makah songs, dances, ceremonies, and rituals has long since helped develop his strong sense of family. Upon returning from Vietnam in the early 1970s, Goodwin became increasingly more involved in the artistic traditions and culture of his home. In large part thanks to his mentor Art Thompson, Goodwin developed a keen understanding of how the art manifested the teachings of his ancestors.
Goodwin — seemingly the first First Nations artist to collaborate with Supreme — has cultivated relationships with various other tribes over the years, as he aims to ensure the culture of First Nations people lives on. His artwork continues to be showcased through numerous mediums including limited edition prints, glasswork, metals, wood, and engraving in silver and gold.
Again, John Goodwin aka Nytom's Makah Zip Up Jacket is a part of Supreme's FW19 collection. The goods launch in-store August 22 and online August 26. Follow the links below for a detailed look at Supreme's new seasonal styles.
T-Shirts and tops Hoodies and sweaters Jackets Headwear Accessories