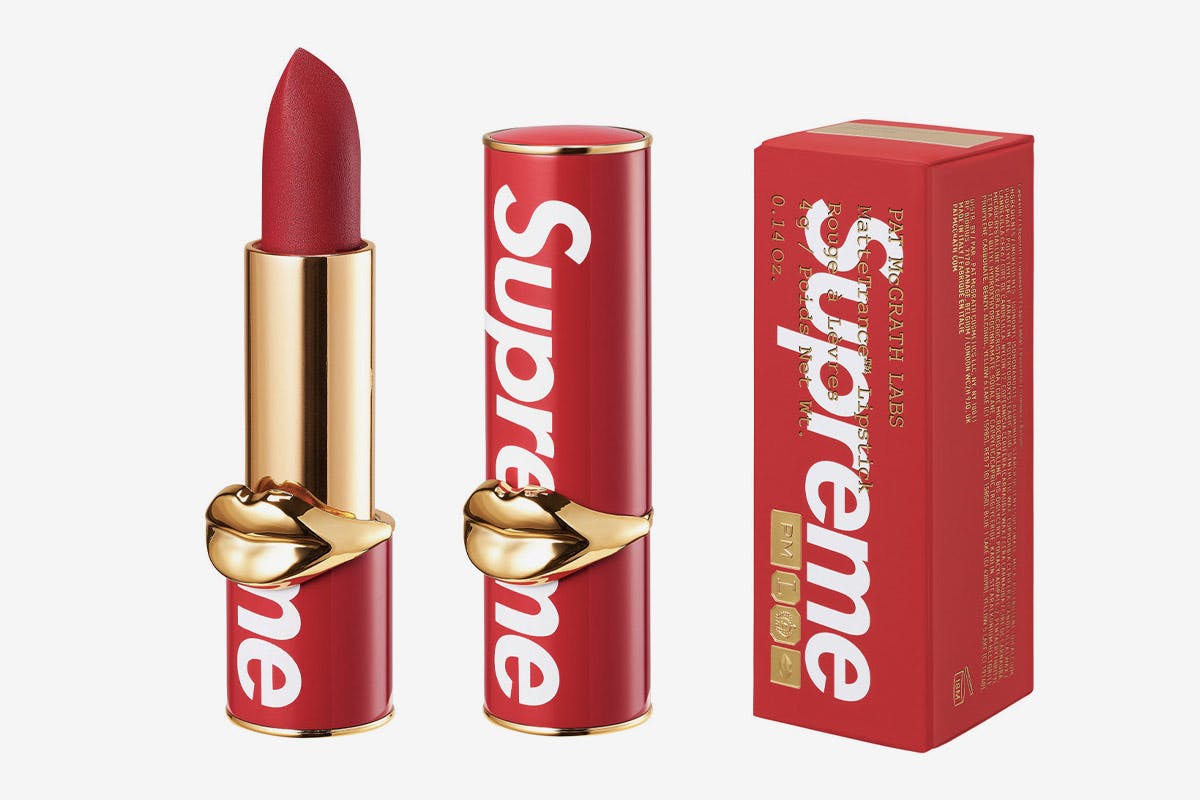 Supreme's FW20 drop included a typically diverse roster of off-beat accessories including Colgate toothpaste, a Jacob & Co timepiece, a fishbowl, and surprisingly, a Pat McGrath x Supreme lipstick.
Arriving in one shade of "SUPREME" red to match the classic box logo, the new make-up product has been vouched for by Pat McGrath's muses ChinqPink, Linux, and Cardi B who said "Oh my god, I love it, I wanna stick it up my p*ssy" – a vote of confidence if there ever was one.
As one of the arguably biggest beauty x hype crossovers ever, the lipstick caused a stir online, with some wondering if the merge of hype and beauty cultures will carve out a new niche for product collaborations. It starts with Supreme lipstick, and before you know it, BAPE camo nail art, Palace sheet masks, Off-White™ "CONCEALER"...?
On the one hand, it feels like the new accessory could inaugurate fuccboi-ificiation of the beauty industry, but equally, if the look catches on, it may well be the beautification of fuccbois that takes the culture to a new level.
The Supreme x Pat McGrath lipstick is dropping today, you can try your luck on the Supreme website from 11.00 AM EST.