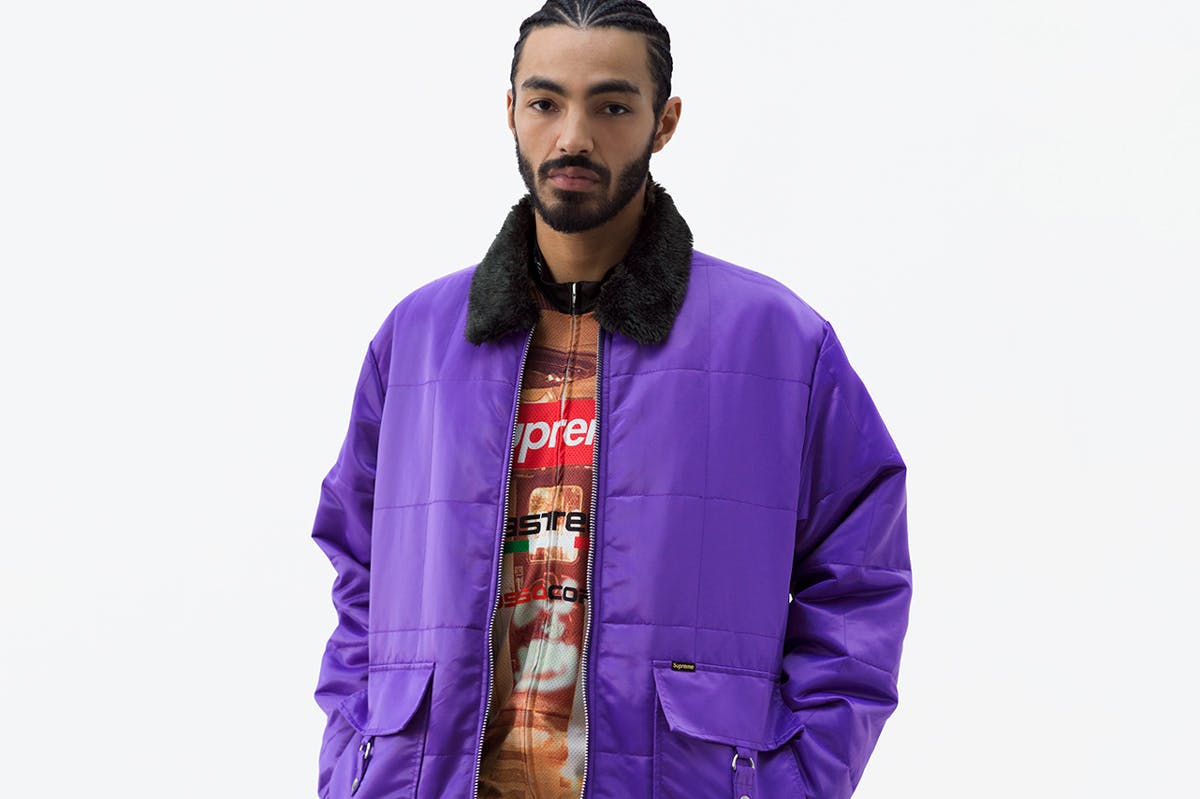 Supreme has just announced a huge sale on its official EU webstore. The unexpected summer sale is perhaps reflective of a wider pattern where brands are urgently trying to shift stock that wasn't bought during lockdown.
The sale, which sees items reduced by up to 50 percent, includes items from previous seasons such as quilted jackets (as seen above), plaid T-shirts, hoodies, duffle bags, half-zip sweatshirts, denim shirts, Supreme x De Martini messenger bags, plain white tees, socks, boxers, tanks tops, key chains, and backpacks.
Currently, the sale is only available to those living in the EU, but it's likely the U.S. store will be updated with similar items later today.
Head over to Supreme to check out the sale items while they last.