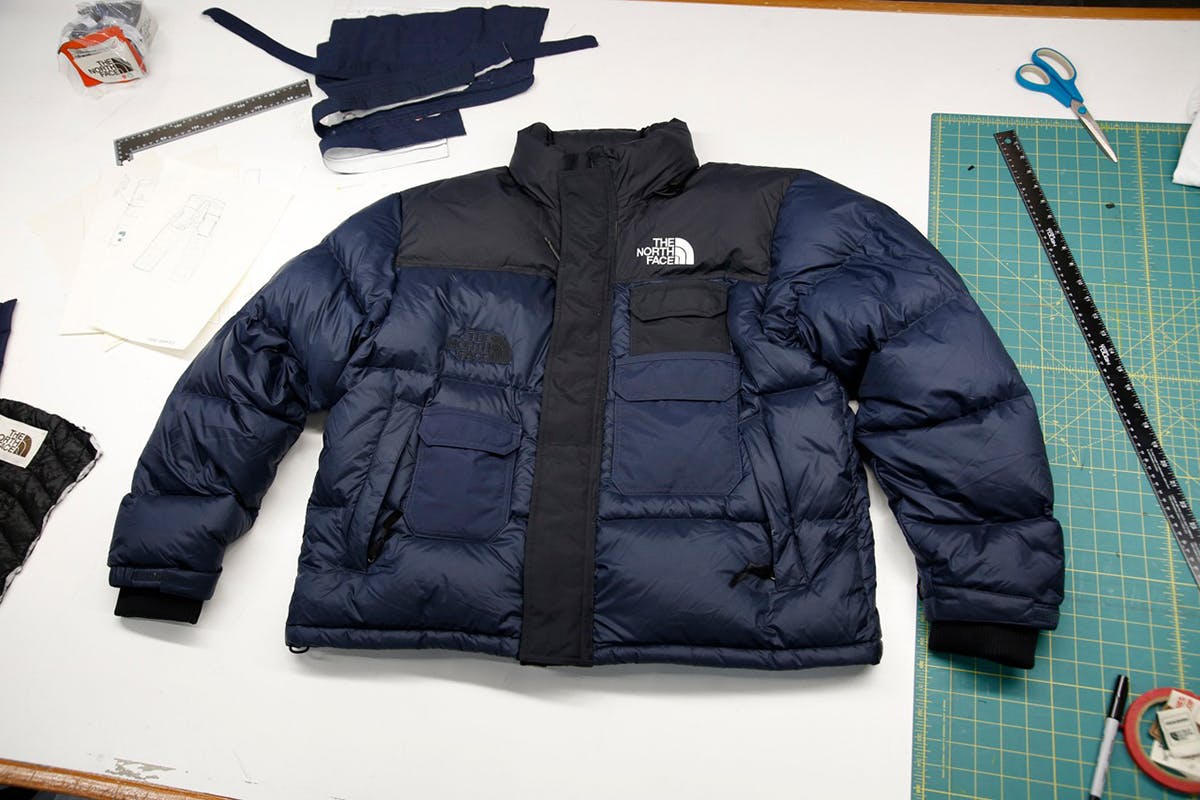 The North Face is hosting an online auction this month in celebration of the expansion of its Renewed program. The company is in turn launching the Renewed Design Residency training program, allowing The North Face designers to attend bi-annual Renewal Workshops to learn how to embed principles of circularity and creative repair into expanded product collections.
The auction, which runs from February 5 to February 19, features four bespoke The North Face garments, each of which were hand-crafted by senior designers using sustainable, circular design techniques. These one-of-a-kind pieces were conceptualized and created by The North Face designers Kellen Hennessy, Rebecca Homen, Danielle Mayer, and Cheyne Verhagen at the inaugural Renewed Design Residency workshop.
Two of the four items will be auctioned the first week, with the remaining two being auctioned the second week. Proceeds will go to The North Face Explore Fund, which benefits non-profit environmental organizations that support wild places.
Visit thenorthfacerenewed.com for more on the auction, as well as the company's Renewed program.