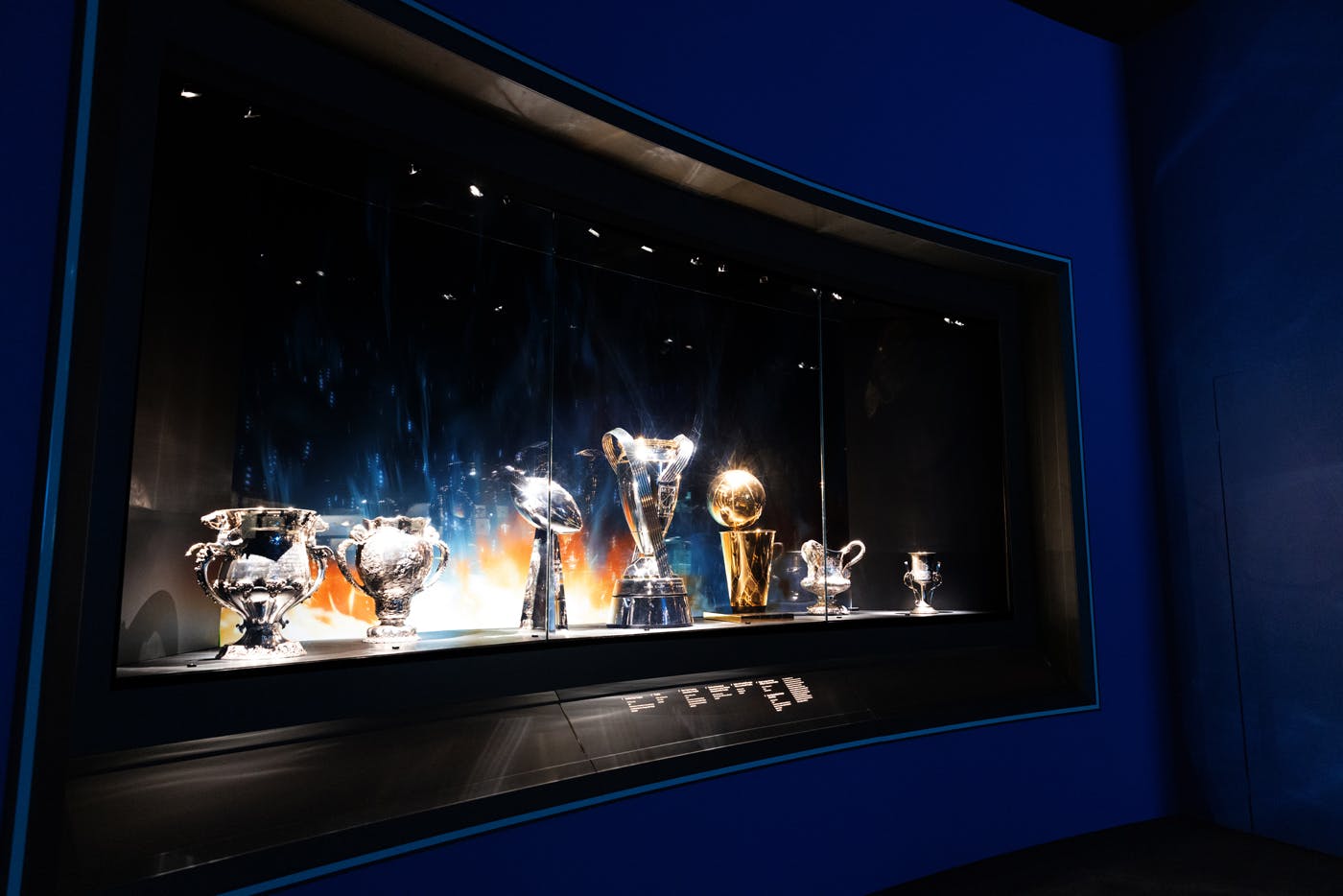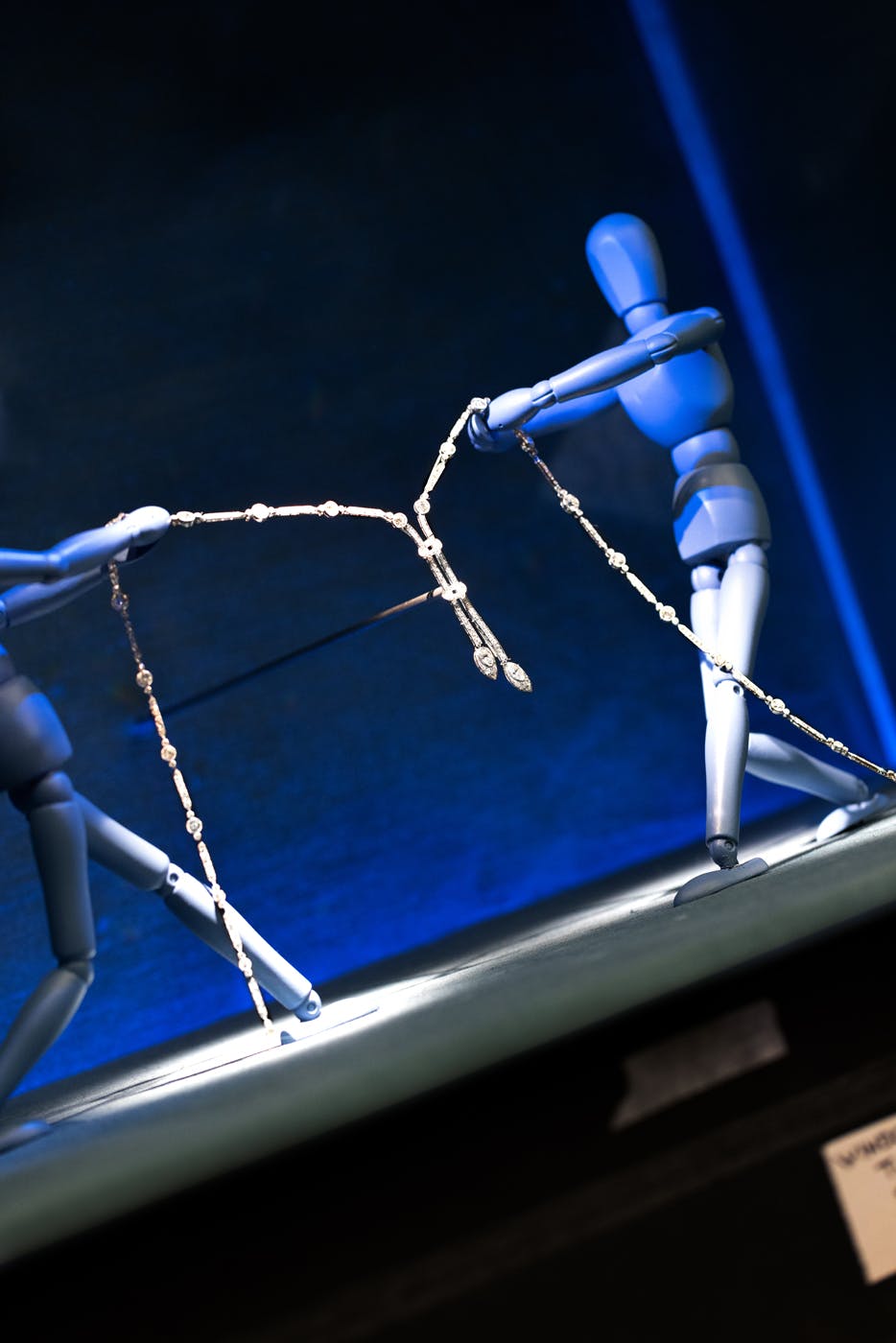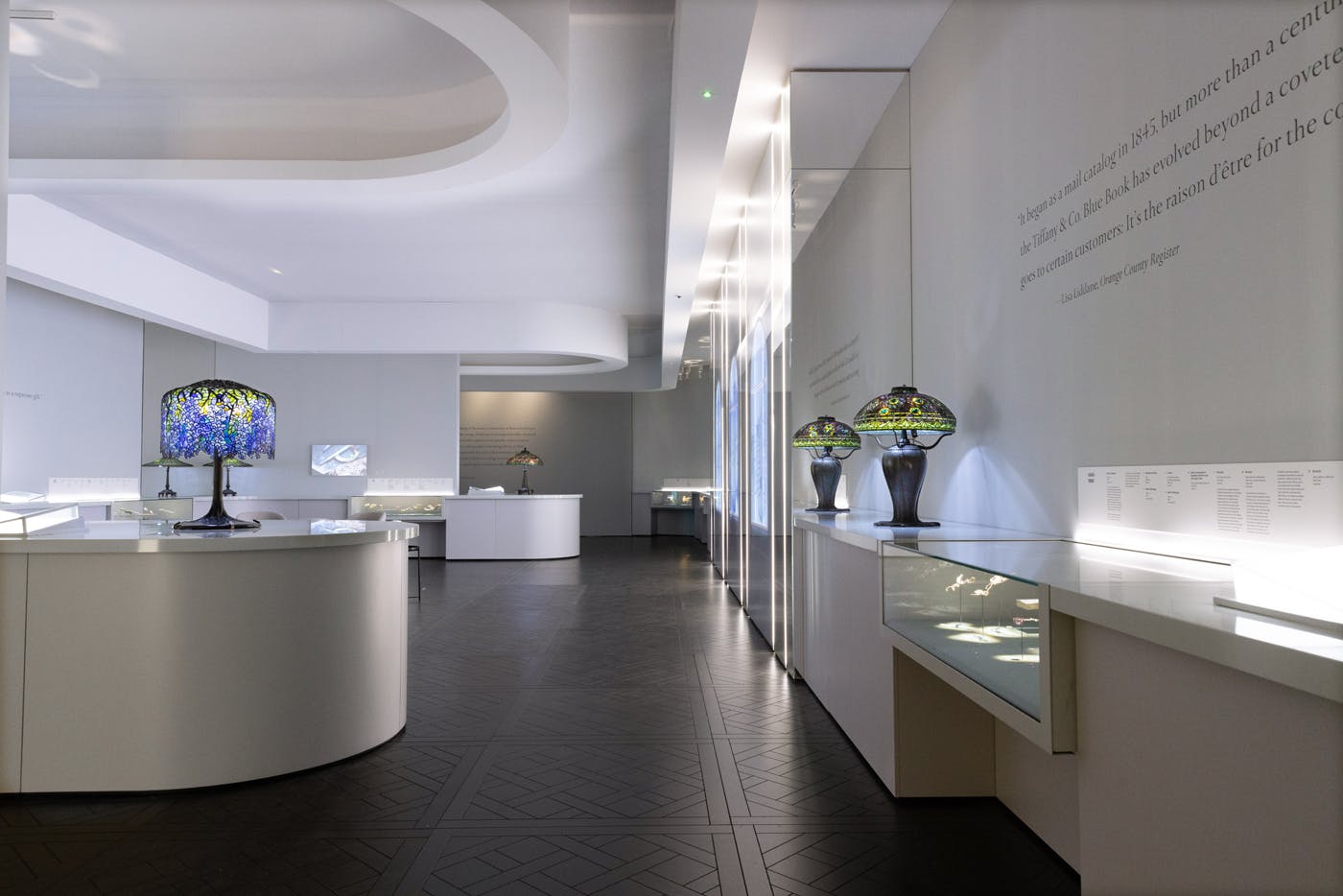 Over the course of nearly two centuries, Tiffany & Co. has exploded any notion of what a "jeweler" is. The company is best-known for its diamond-laden necklaces and silver rings, perhaps, but Tiffany & Co.'s "Vision & Virtuosity" exhibit at London's Saatchi Gallery defies the expectations of any visitor expecting a simple gemstone spotlight.
Of course, those are here in ample supply, from the opening room full of "sets" custom-made for Tiffany finery to the inimitable Tiffany Diamond that closes the exhibit.
But "Vision & Virtuosity," which coincides with Tiffany's 185th birthday and 150th anniversary in tea-sippin' London, has much more in store.
"The exhibit is an excerpt of 185 years of Tiffany, showcasing everything we do best," Alexandre Arnault, Tiffany's EVP of Products and Communication, explained to Highsnobiety. "We've always been the pioneers of innovation." And this exhibit is proof.
On one hand, "Vision & Virtuosity" covers the big Tiffany moments in suitably, well, big ways.
For instance, one Instagram-ready room recreates the Tiffany store exterior from Breakfast at Tiffany's, abetted by Audrey Hepburn's Givenchy dress, her original script, and a Tiffany-branded taxi.
Another room encourages guests to try on a Tiffany engagement ring sized to their finger, with a slew of brightly-lit vanity mirrors provided for selfie moments.
But "Vision & Virtuosity" also makes time for the quiet craft that's so core to the Tiffany's artisanal ethos.
"The Tiffany lamps are super exciting," Arnault continues, citing the exquisite stained glass fixtures created under the purview of Louis Comfort Tiffany, the son of founder Charles Tiffany.
"People might not have the same view of the lamps as they do our jewelry but they need to spend some time with them."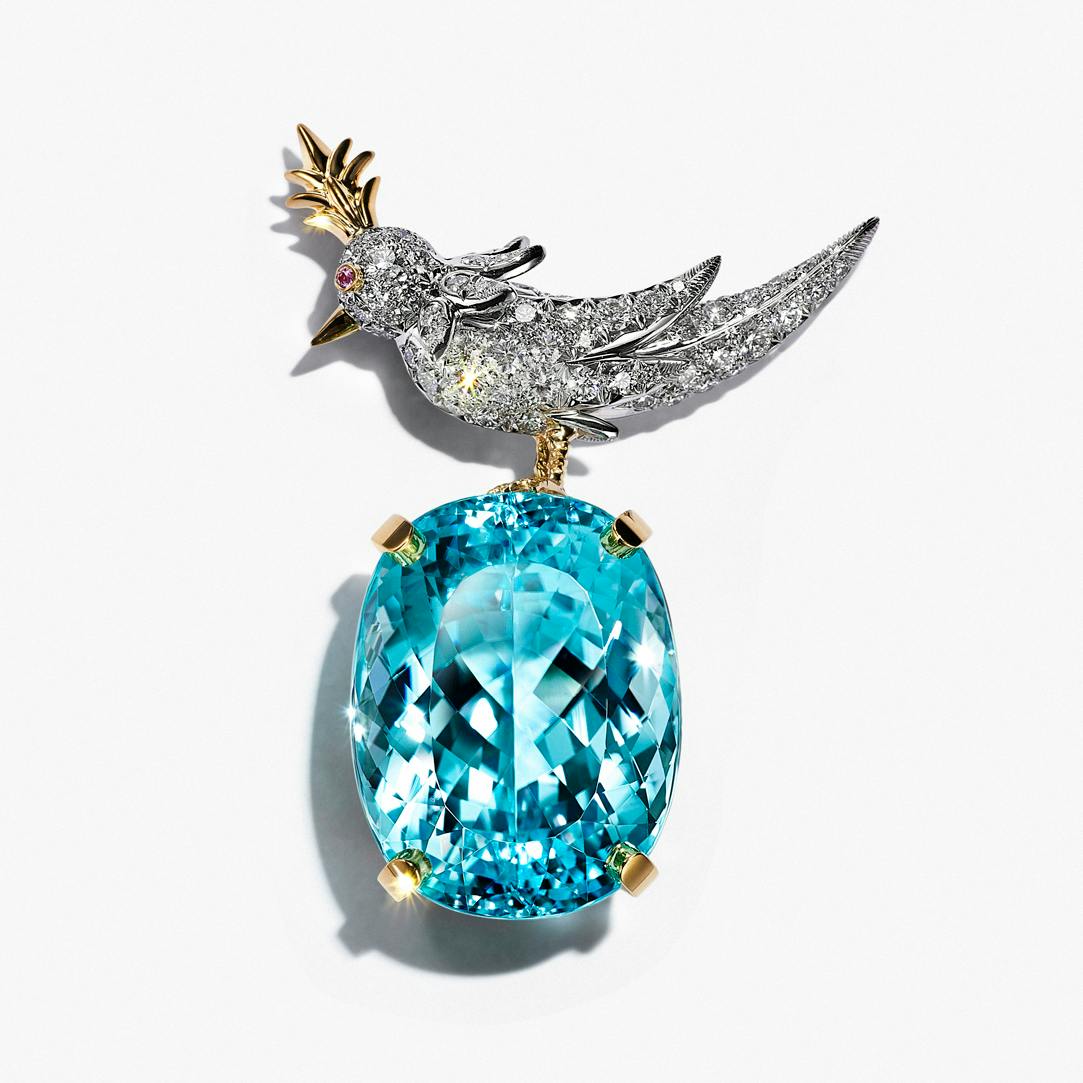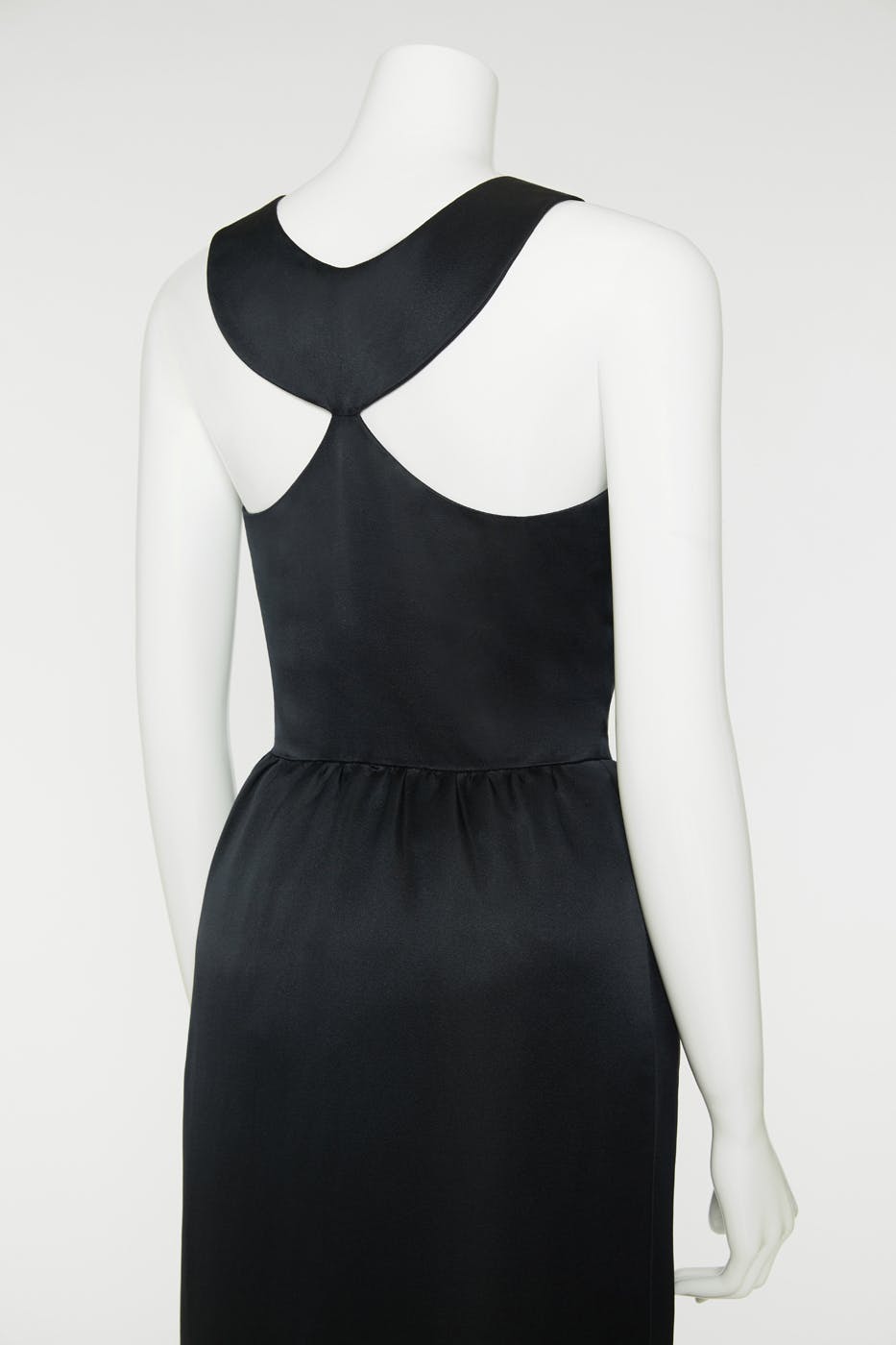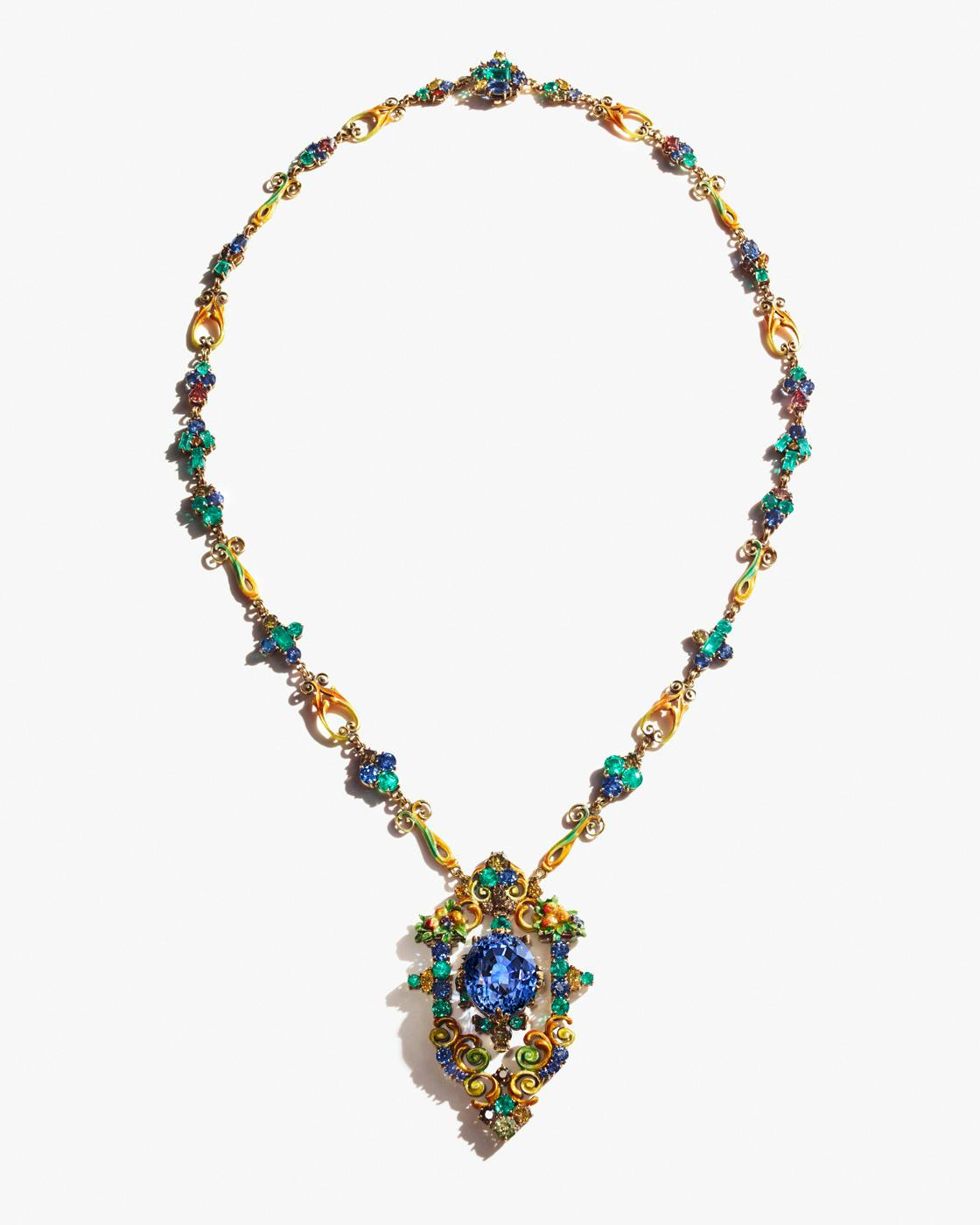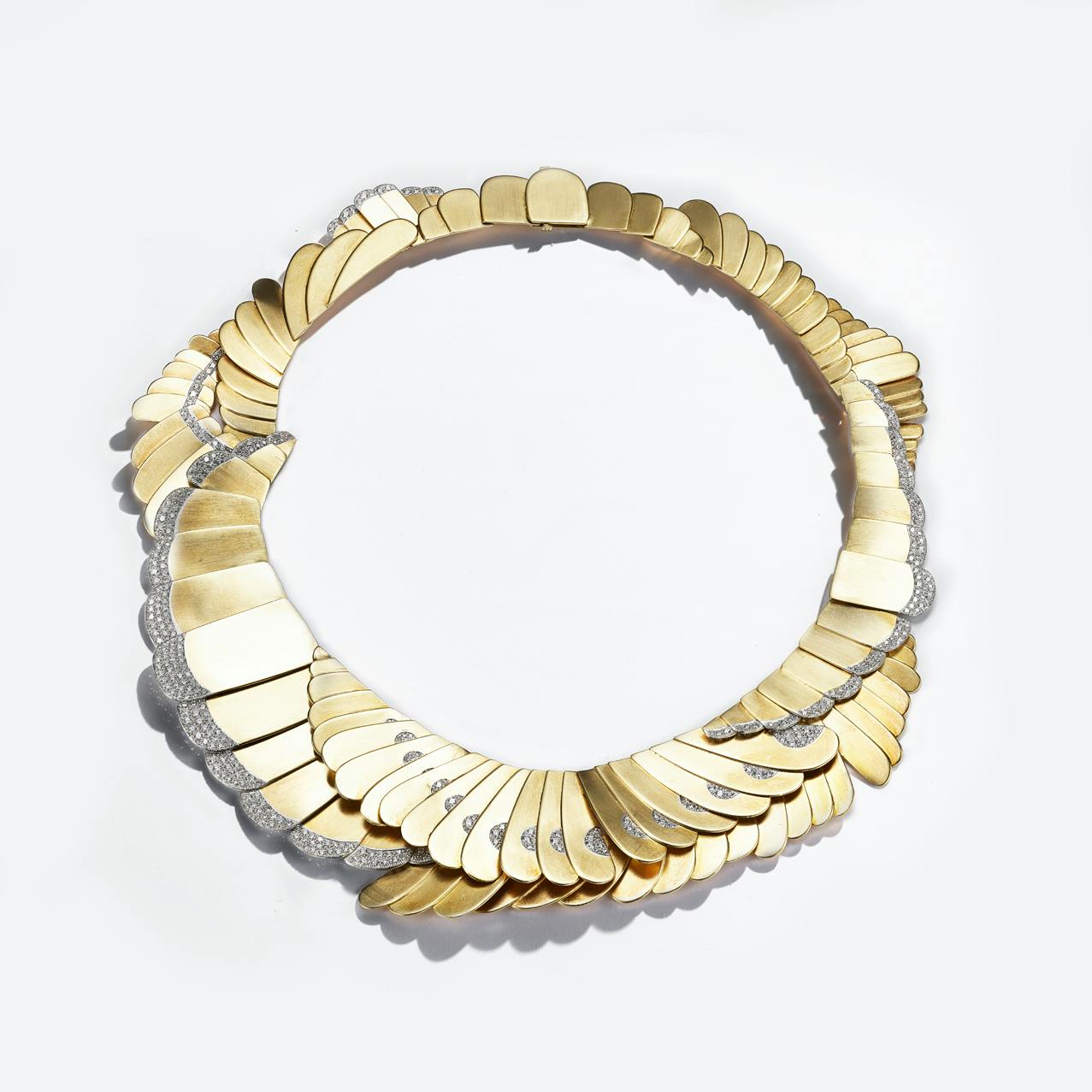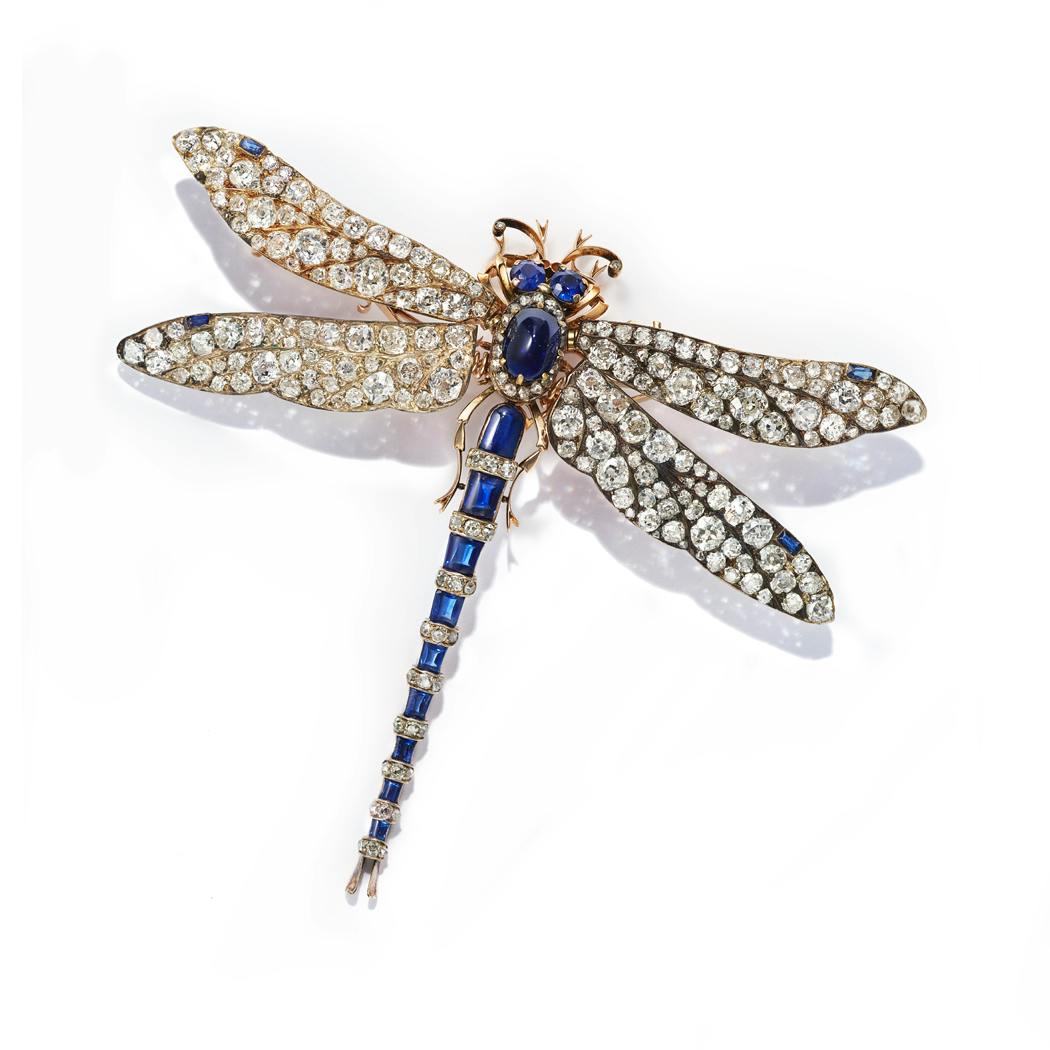 In the same room as those lamps, centuries-old Tiffany catalogue is also on display, giving way to some original Tiffany Blue Books — the manufacturer's order form that bequeathed Tiffany's top-tier line — and, in turn, reflecting Tiffany's unique evolution.
Even as Tiffany reshapes itself to fit the current age, heritage is baked into everything it does. From its street-leaning collaborations to the hollowware sports trophies, all Tiffany innovations are rooted in respect for what came before.
Nothing is taken for granted and "Vision & Virtuosity" reflects this.
"We need to appeal to our longtime consumers but also the 16-year-old girl having her sweet sixteen," Arnault said. "We're trying to appeal to everyone while rejuvenating the company so it doesn't feel too stale or old. But we don't want to do too much youthful to be young."
Arnault aims to walk Tiffany along a fine line, balancing spry cheek — what Arnault defines as "New York wit" — with seriousness.
"A big part of our culture is having fun," he continues. "A lot of brands are very cold, stale, and serious and we're the opposite. However, going over the edge can be dangerous, too."
"When [LVMH] arrived at Tiffany's, for example, we consulted external ad agencies who were going overboard with Tiffany Blue. They were like, 'Oh, let's do Avatar, with people painted Tiffany Blue.' But we were like, 'Let's calm down.'"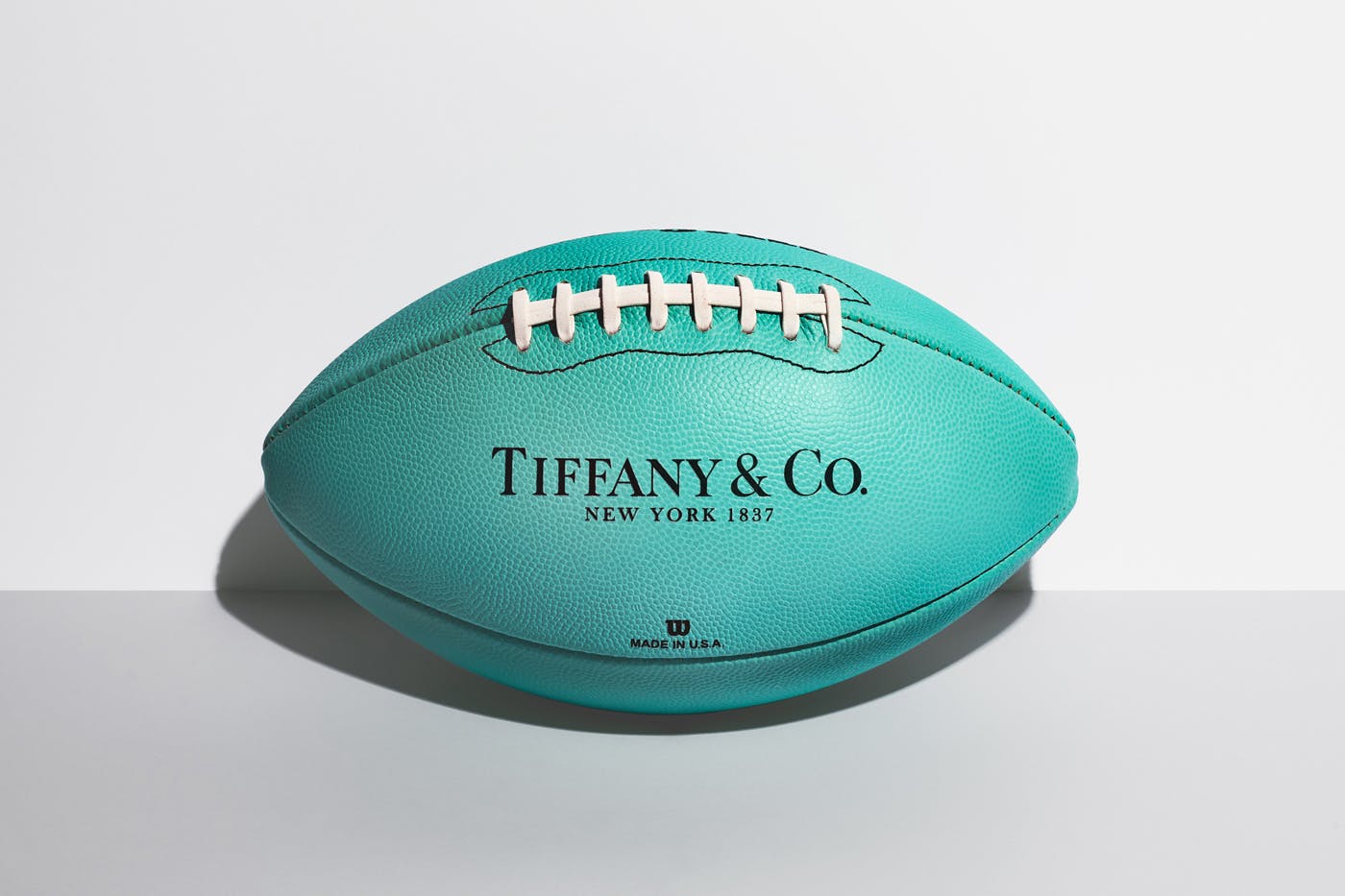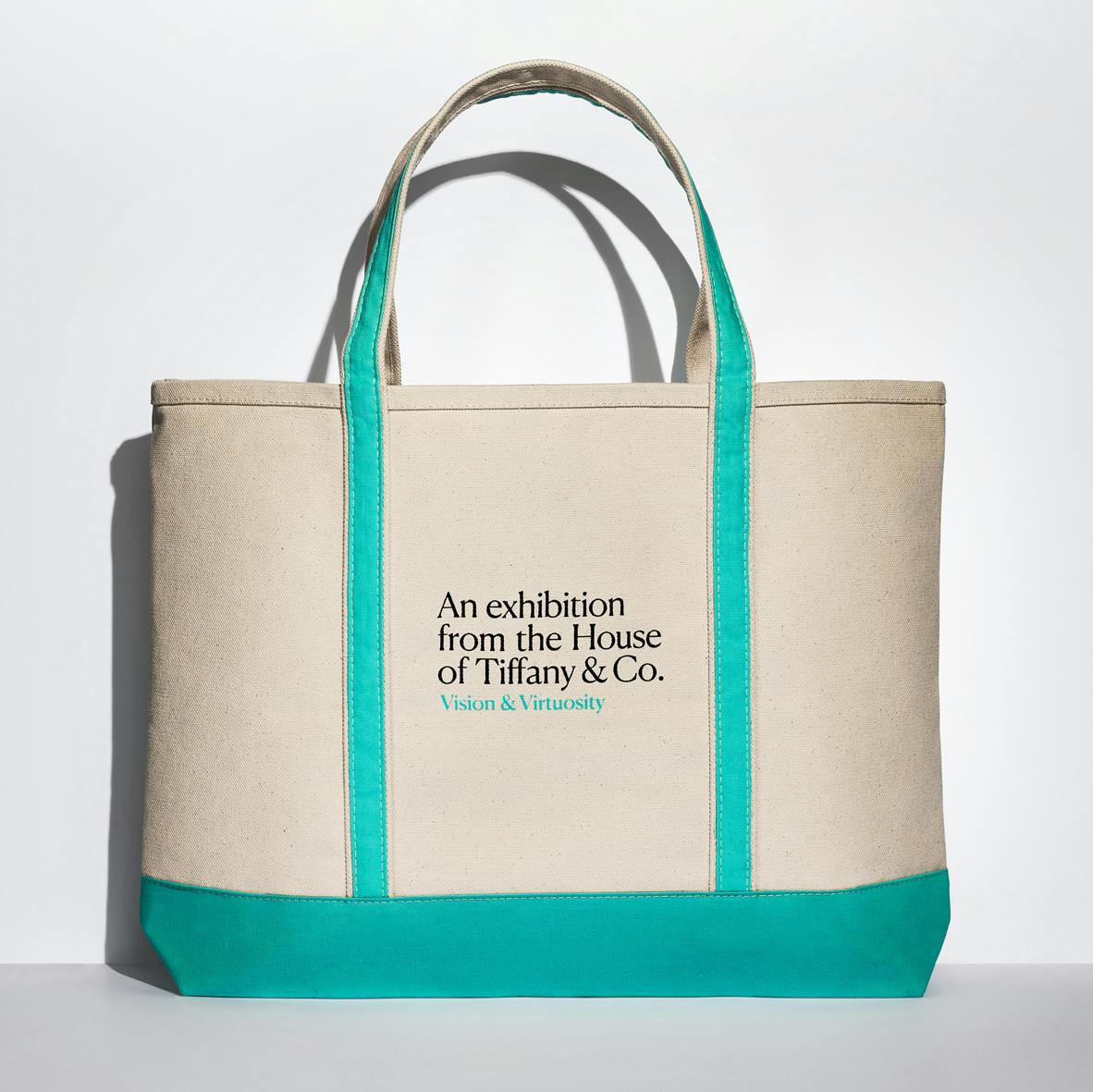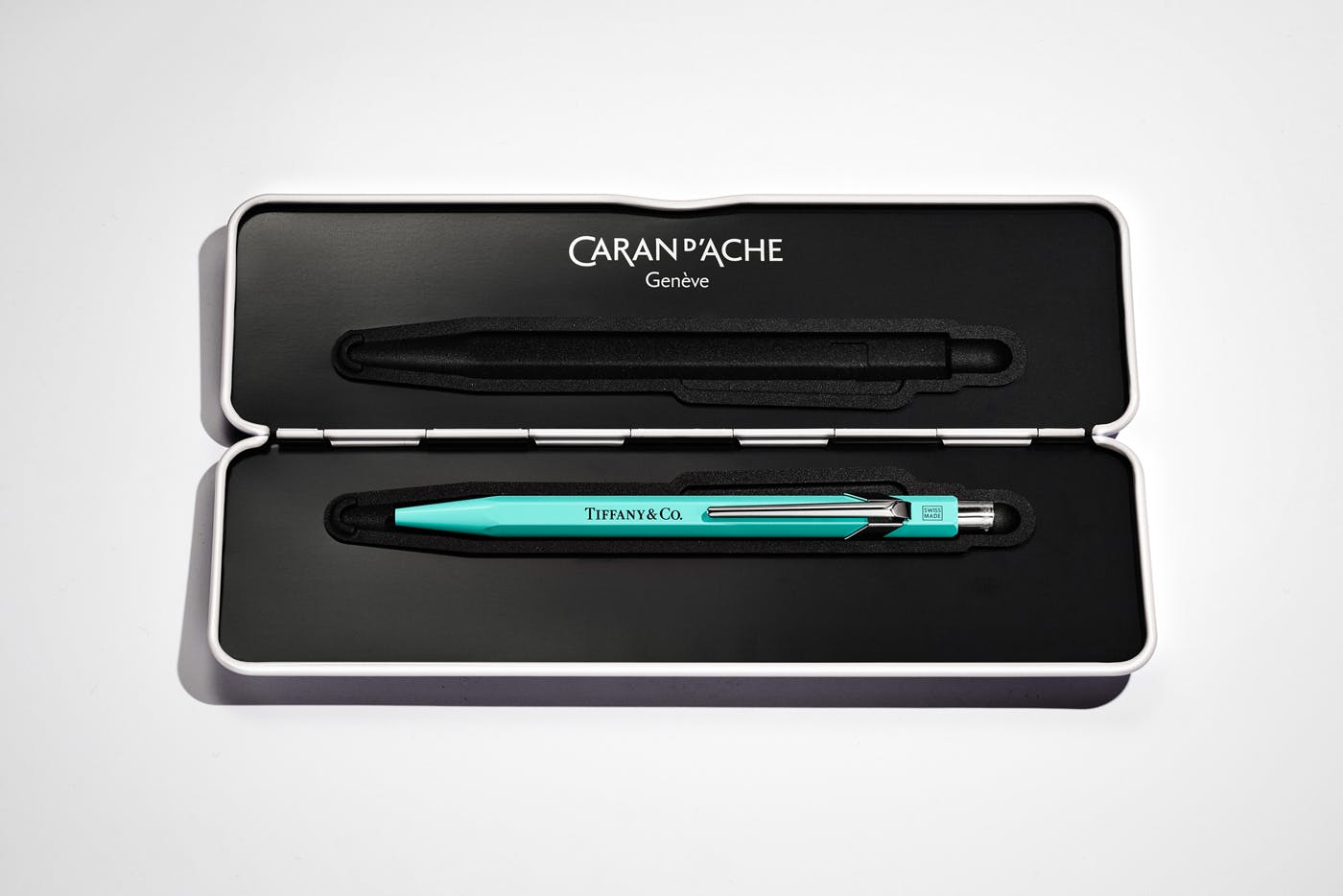 "Vision & Virtuosity" walks that line, balancing playful interactive rooms with info-packed spreads of archival, leading to a gift shop stuffed with contemporary Tiffany treats from the likes of Daniel Arsham and KRINK.
Not everything from Tiffany's history makes it into the exhibit — the Tiffany Patek Philippe watch is absent and there's no direct call-out of the New York Yankees' logo or invitations created for the unveiling of the Statue of Liberty, for instance — but an exhibit that made time for every single major Tiffany event would be grueling indeed.
Instead, "Vision & Virtuosity" makes clear how much of the Tiffany & Co. of yesteryear remains in today's Tiffany.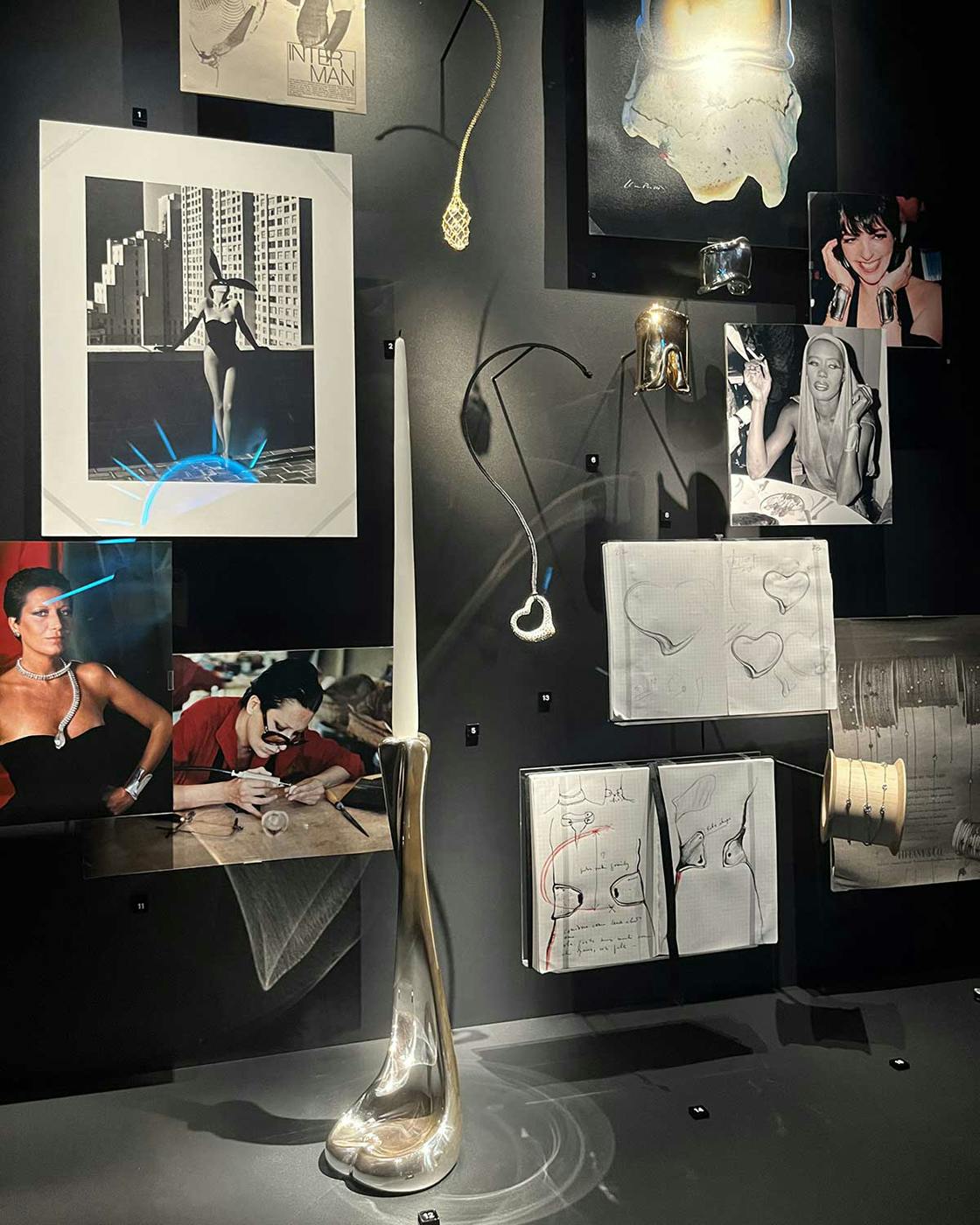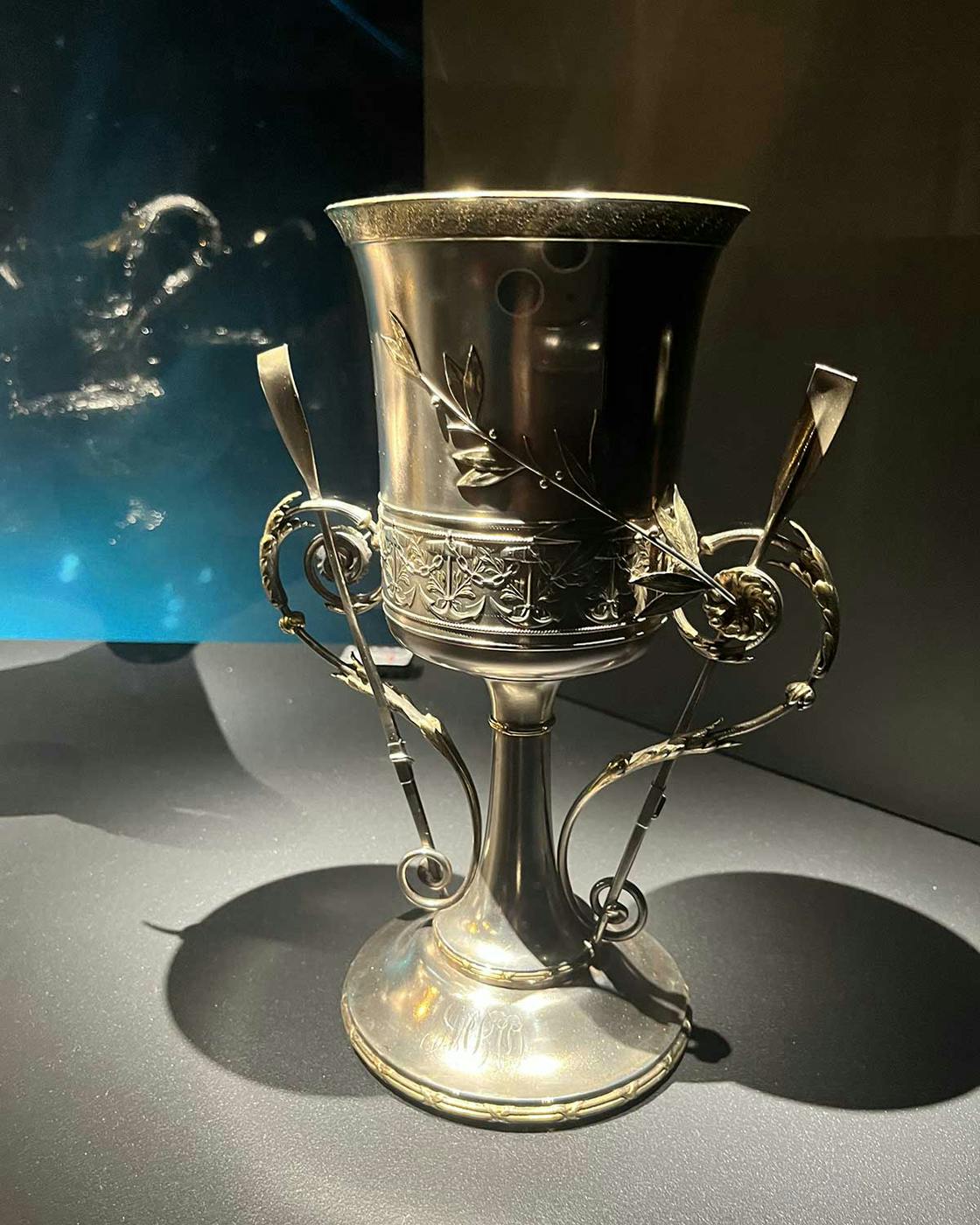 One display case, which tracks Tiffany from the early blue box to Beyoncé & JAY-Z, makes clear that this exhibit isn't merely a Tiffany history lesson but a moment frozen in time, manifesting Tiffany's essence through physical objects and aspirational atmosphere.
"I want people to pick up on the Tiffany aura," said Arnault. "People will leave with a dream."