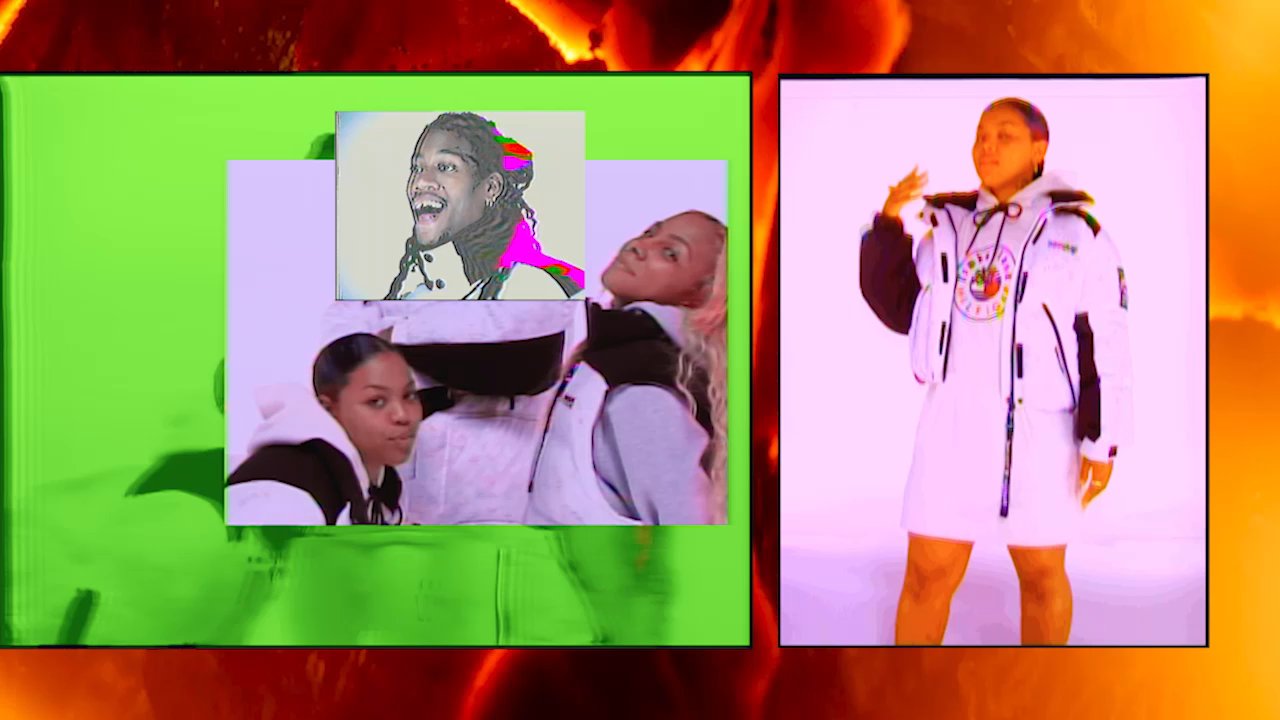 Over the past 25 years, the longstanding connection between Tommy Hilfiger and Timberland has blossomed. Before the days of social media and the fast pace of the Internet Age, the forefathers of pop culture were blazing their own trail — and what were they wearing? Tommy Hilfiger and Timberland of course. The Tommy logos were big, the jeans were low and baggy, and pretty much everyone was stepping out in chunky Timberland boots — visual memories forever ingrained in our sartorial psyche. Since then the brands have existed alongside one another, cementing their status as true emblems of '90s fashion and spearheading current, contemporary fashion trends.
Meeting again in 2021, Tommy and Timberland have teamed up on a two-part collection that shines a light on their mutual heritage and vision for the future. The first drop paid homage to the brands' '90s archives and silhouettes, while this second release is all about pushing design and materials in a more sustainable direction.
Highsnobiety / Tyler Kohllhoff, Highsnobiety / Tyler Kohllhoff, Highsnobiety / Tyler Kohllhoff
Pushing the boundaries of both brands' icons, the capsule collection teems with experimental fabrics and craftsmanship, such as regenerative leather, responsibly sourced natural rubber, recycled fillings, and natural rice dye. From staples like winter puffer jackets and a GORE-TEX® camo parka to hoodies, elasticated parachute pants, and a redesigned hiker version of the elemental Timberland boots, the capsule comes in muted tones of grey and khaki, as well as black and white, a bold statement reflecting the collab's connection to natural elements. With a bumbag and backpack in the mix too, the pieces are all finished with a new, hybrid Tommy x Timberland logo and have been constructed with durability and timelessness in mind.
Highsnobiety / Tyler Kohllhoff, Highsnobiety / Tyler Kohllhoff
To bring the collection to life, Tommy and Timberland called upon creative collective ONLUNCHBREAK to sport the garments in their hometown of New York City. NYC holds a special place in the hearts of both brands and OLB, serving as a hub of their roots and legacy. We caught up with Thuan Tran, the mastermind behind OLB to find out what being part of this project means, and how the urgency of climate change is impacting their ways of working.
ONLUNCHBREAK is a keen supporter of working with youth projects around NYC to highlight environmentalism and its benefits. "Most of the groups I work with are already on a path to understanding sustainability and how it affects our everyday life. A recent group I've been blessed to work with, Inner City Ranger, focuses on environmental education in Brooklyn, while groups like East NY Farms are actively teaching kids how to farm, compost, and nurture the environment," comments Tran. Due to its contemporary approach in concept and design, the Tommy x Timberland collab is one that appeals to youth culture, which is the demographic getting more and more engaged in discussions around sustainability and environmental change.
Highsnobiety / Tyler Kohllhoff, Highsnobiety / Tyler Kohllhoff
Tran, whose fit is comprised of the Black Progressive Hiker 110 EK+ boots, the reimagined Parachute Pants, and Reversible Parka, explains how OLB is a collective that sticks to its roots and encourages narratives on important topics, such as diversity, climate change, and everything in between. They are storytellers and using their platform to incite change is something they aim for with each and every project they do. "Film-making is one of the strongest tools we have. For example, using film and photography to speak on the realities of our environment is the only way to really show the gravity of the situation," says Tran.
Admitting that like many other creative collectives OLB can do more to be sustainable, Tran touches on how "with our own productions, we try to recycle and reuse as many materials as we can — even small efforts like 'bring your own reusable bottle to set' or making sure no craft services go to waste. These are small steps towards becoming a more sustainable team."
Highsnobiety / Tyler Kohllhoff, Highsnobiety / Tyler Kohllhoff
Highsnobiety / Tyler Kohllhoff, Highsnobiety / Tyler Kohllhoff, Highsnobiety / Tyler Kohllhoff
With eco-awareness central to the Tommy x Timberland collection, and in general a pressing topic in the fashion world, Tran fights for change, emphasizing how he believes that, "the fashion industry is extremely wasteful. I feel like brands should support artists who upcycle material and put them in positions of power, to truly implement ways of becoming more sustainable."
Shop the complete Tommy x Timberland collection at tommy.com, timberland.com, and in selected stores.