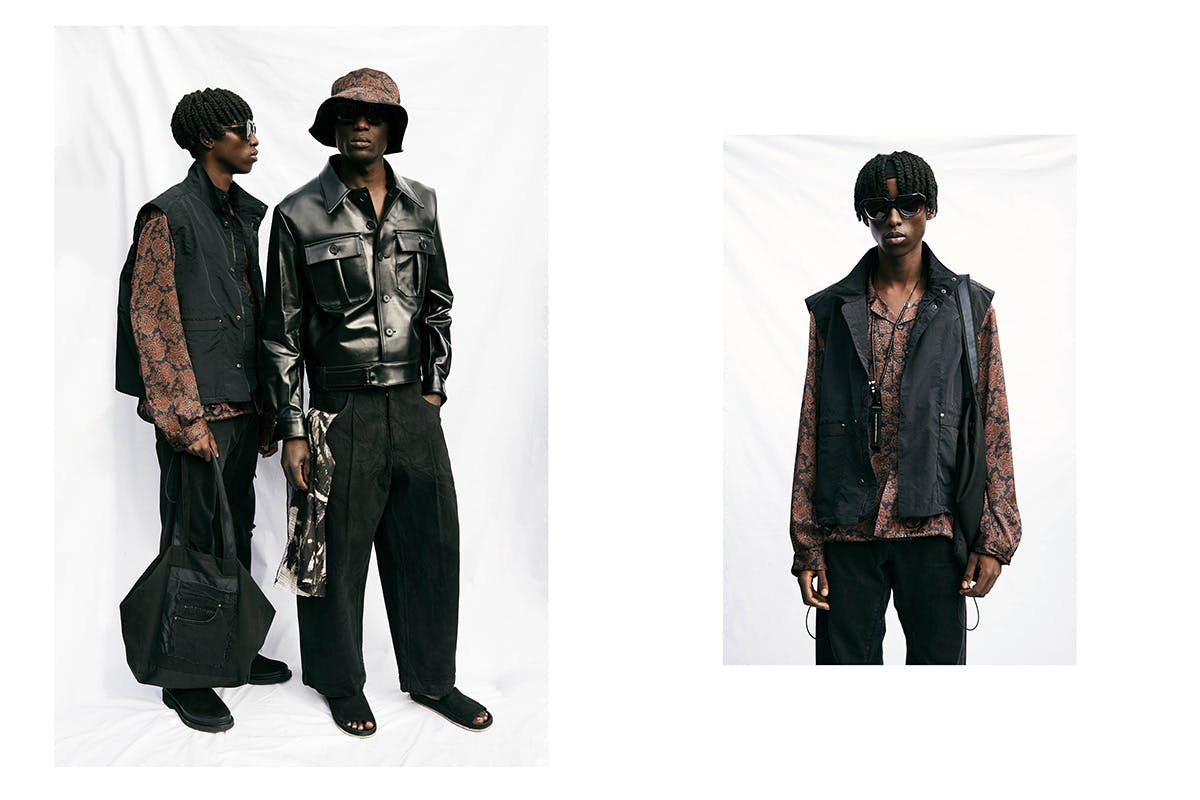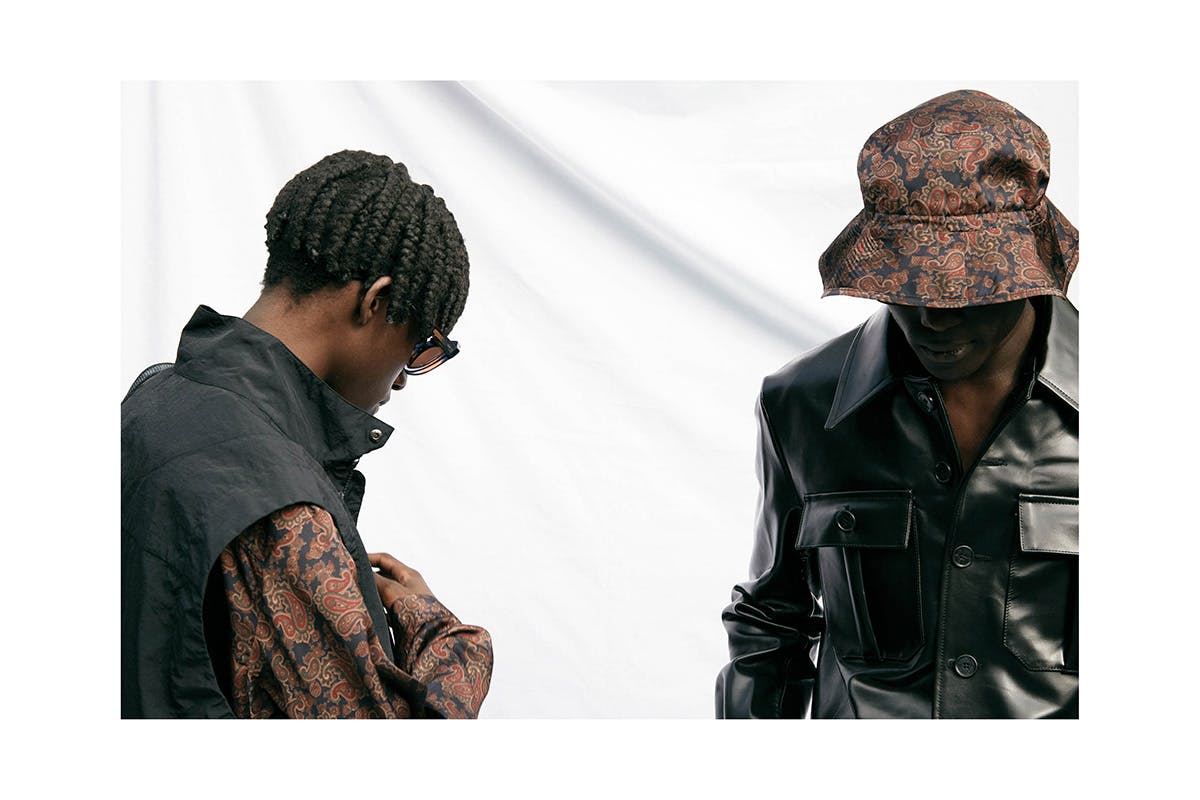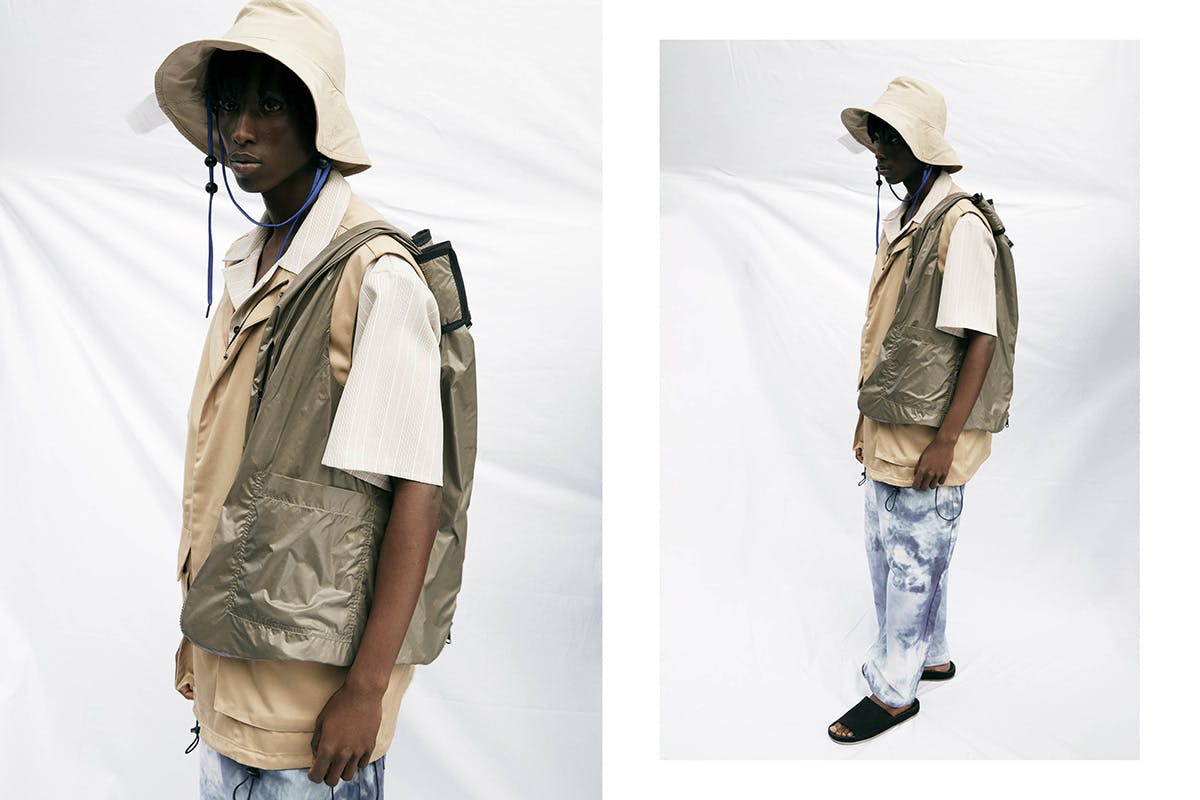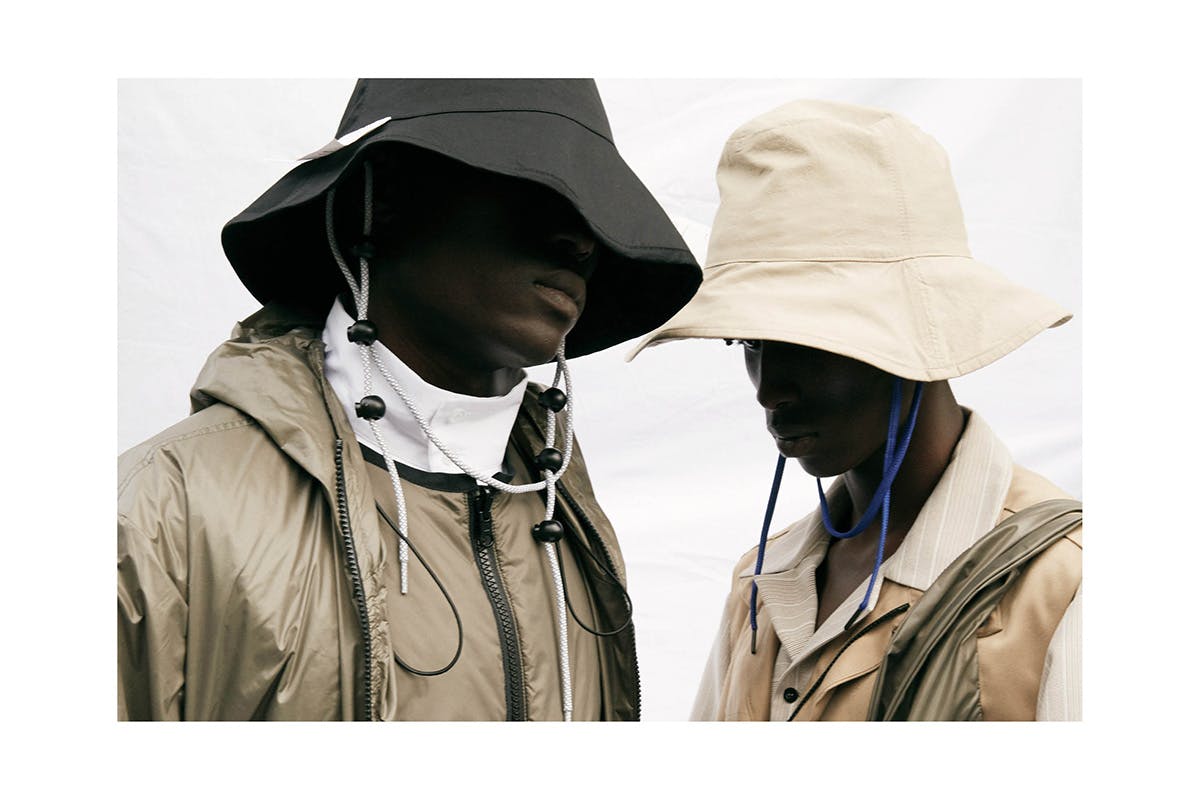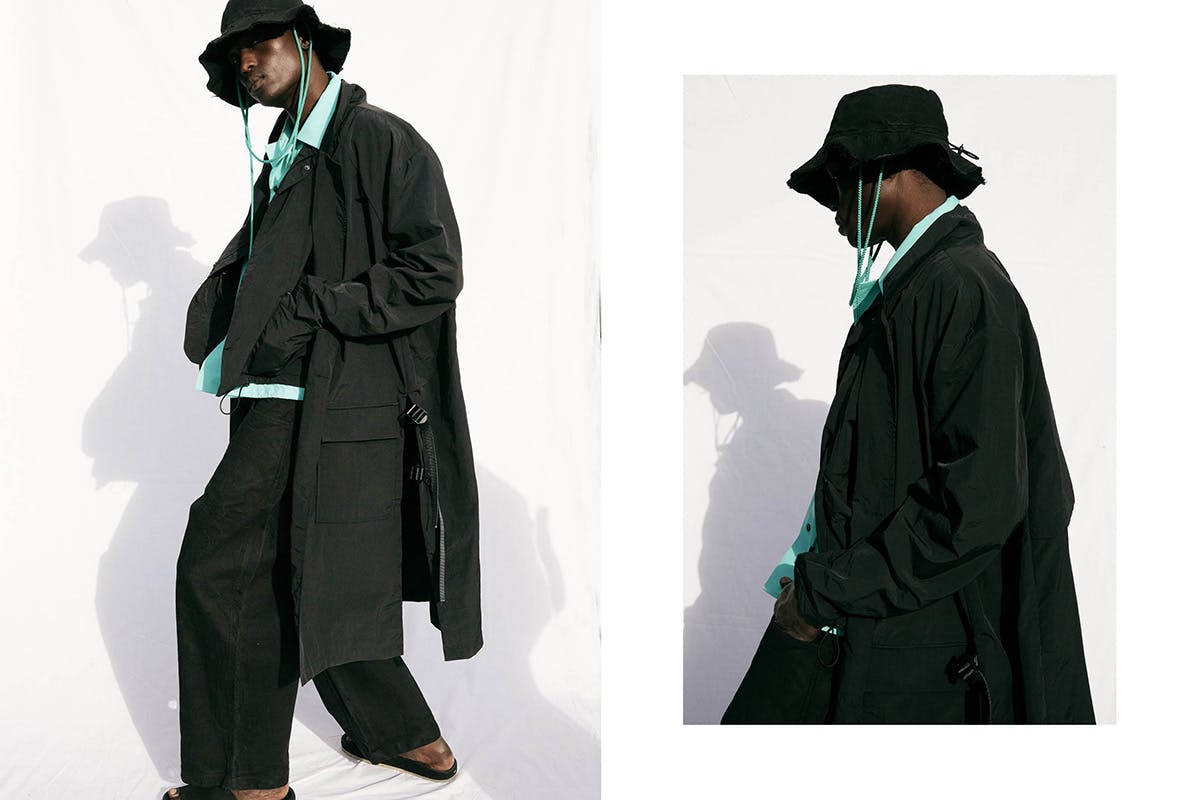 Brand: Tourne de Transmission
Season: SS20
Key Pieces: Falling in line with the theme of the collection, dubbed "Binary Connections," the baggage styles with printed messaging over-top come in as clear favorites.
Release Date: TBC
Editor's Notes: Tourne de Transmission addresses the confines of cultural and social pigeonholing with its new SS20 collection, "Binary Connections." The release references data mining and how we as humans continue to be categorized into groups of data, boxed into our own identities by technology.
Tourne de Transmission continues to document its obsession with analogue technology in the upcoming season, with source codes from Facebook being rewritten in the brand's signature style. Additionally, traditional TDT silhouettes are reworked with new tailoring, heavily washed vintage Japanese denims, and mottled garment dying.
Tourne de Transmission SS20 also introduces Italian nylons and leathers, paisley fabrics, and over-dyed Japanese Denim, layered against a palette of mint green, toffee, and bubble gum. Denim appliqued pocket details are applied to tops, bags, and jackets, alongside the brand's signature webbing straps.