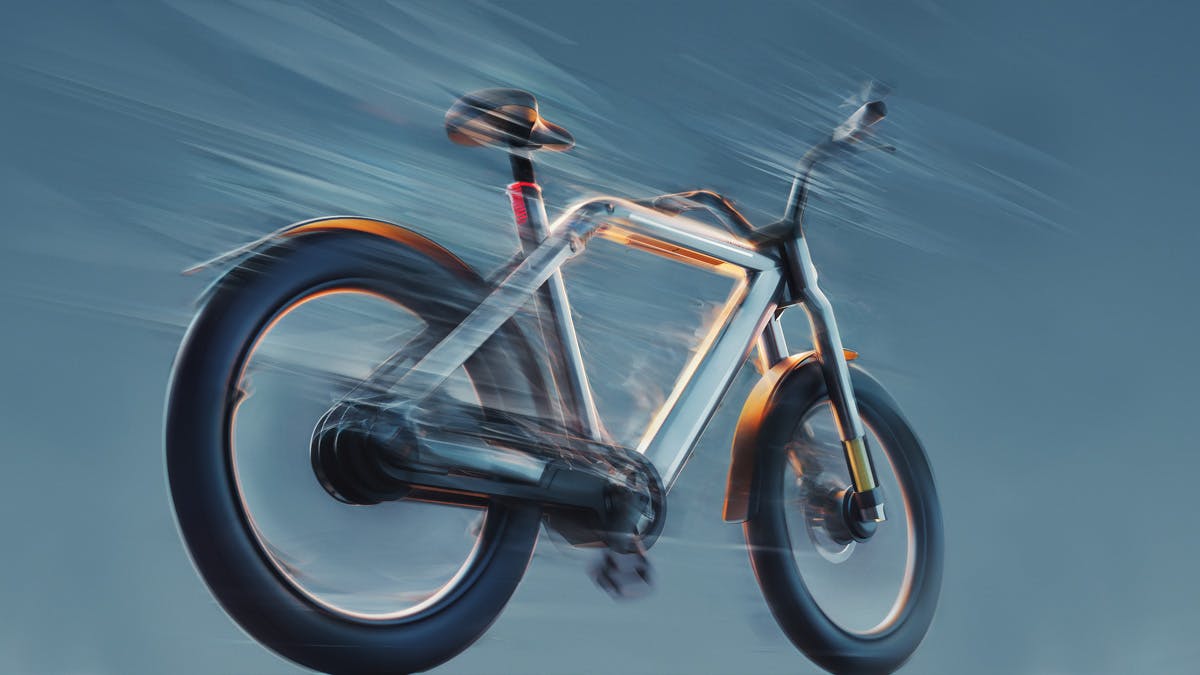 VanMoof was Founded in 2009 by Taco and Ties Carlier, two brothers hailing from… you guessed it, the Netherlands. With a vision of the perfect city bike, the Carliers set about crafting e-bikes that could redefine urban mobility with new, revolutionary design values. In just over a decade, VanMoof has come to define the e-bike category with its designs that propose style and substance in perfect balance. Thanks to its combination of aesthetics and high-end engineering, VanMoof is the fastest-growing e-bike brand in the world. With the announcement of the company's latest groundbreaker, the VanMoof V, it's clear that the Carliers have a view that's bigger than making electric bikes. In fact, ask either of the Carliers and they'll tell you that we're already en route to a bike-first future.
With a worldwide community of almost 200,000 riders on board, VanMoof's integrated frames have essentially upended the bike industry. Not only is it revolutionary that VanMoof takes full control of everything from design to production, sales, and after-service, but the quality of the company's e-bikes has redirected the route of urban mobility forever and it's not stopping any time soon. In fact, if the VanMoof V is anything to go by, the process is about to get a whole lot faster. Literally.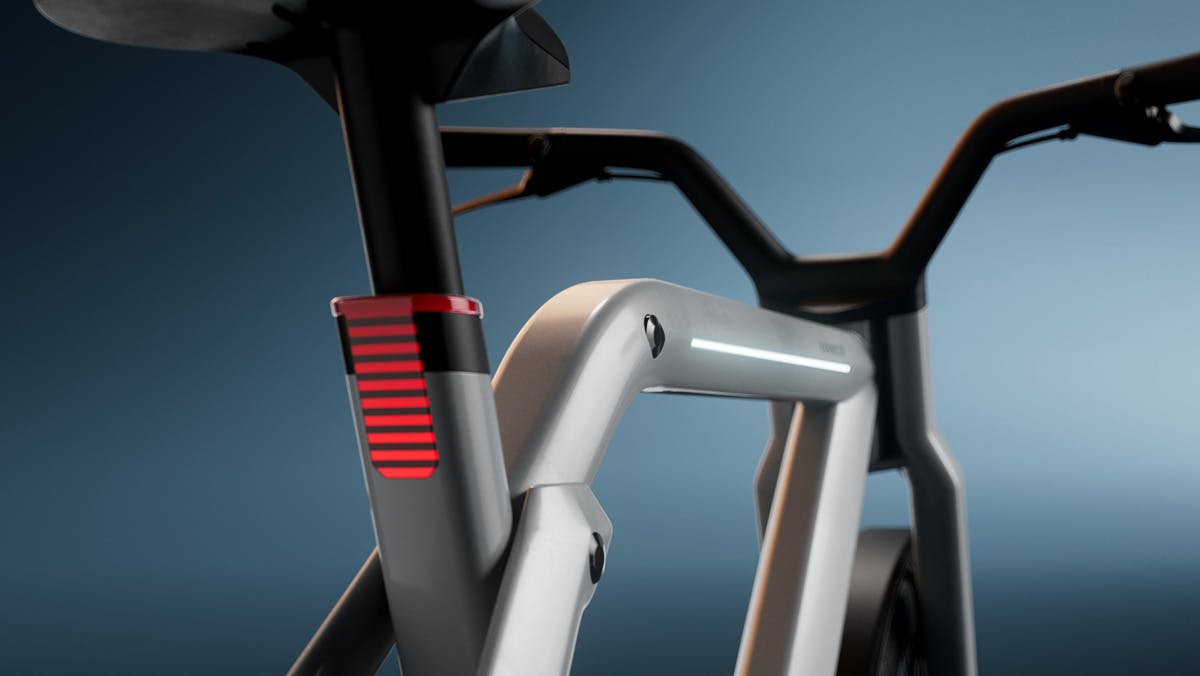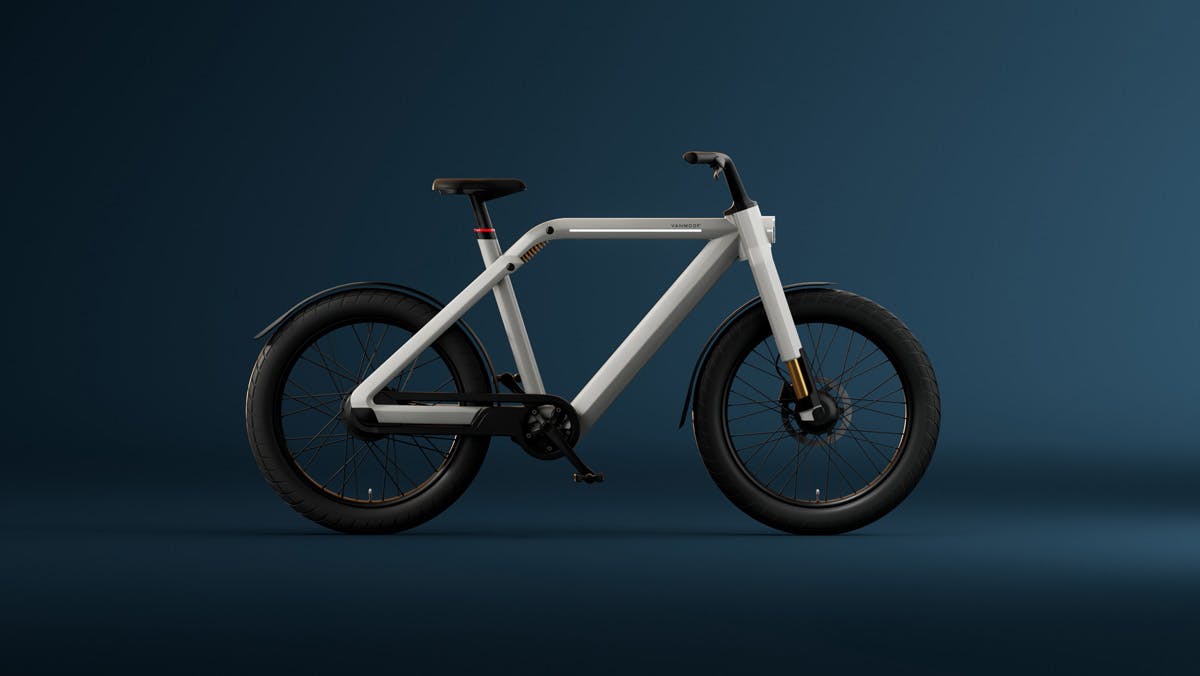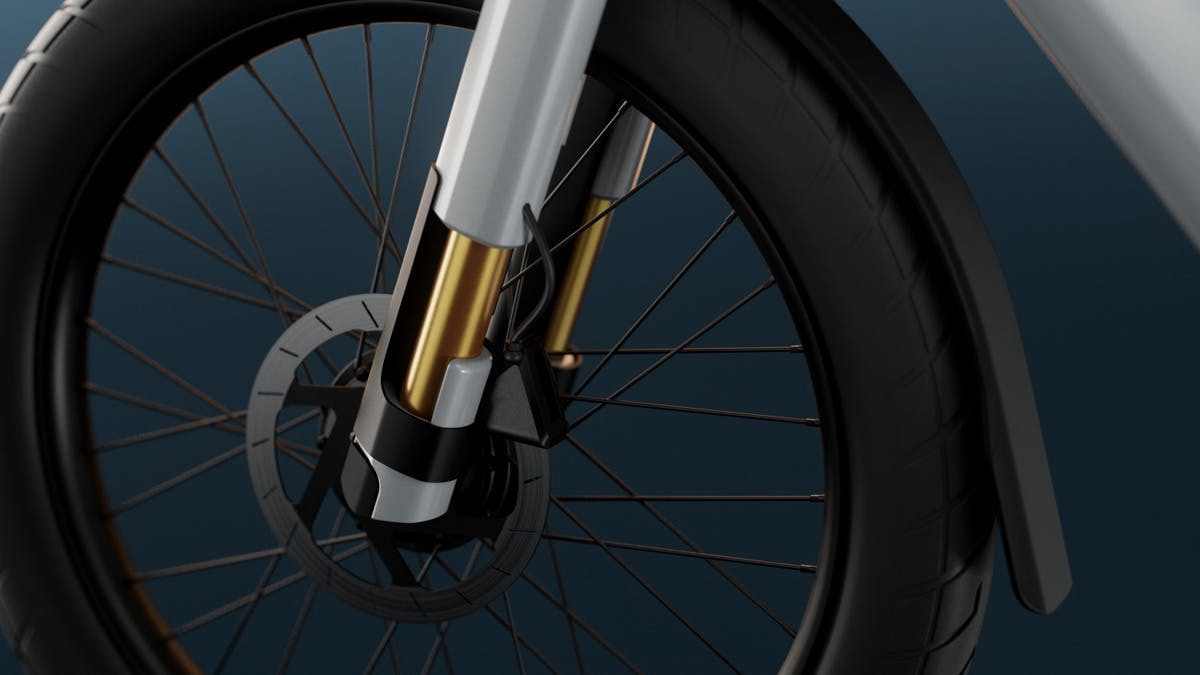 The VanMoof V is the brand's first high-speed e-bike, offering a genuine car replacement for everyday mobility within a city. Controlled by integrated speed settings to match country regulations, the VanMoof V can hit speeds of up to 50kmh (31mph). Of course, the engine helps, but the VanMoof V profits from a range of modern features. Front and rear suspension combine with thicker tires for comfort even at high speed and a new, very futuristic frame design is sure to turn heads. In fact, the revolutionary design aesthetics effectively reimagine an untapped category — now that's thinking ahead of the curve.
The result? An unrivaled smooth, longer-distance ride. The bike's dual motors provide powerful acceleration which is one of the central reasons for the VanMoof V being a genuine car replacement. Actually, many of the design's features would sound at home in a car manual. Take the intelligent motor control to enhance traction for safety and performance, for example, or the Turbo Boost (yes, Turbo Boost), automatic gear shifting, and even theft defense. Of course, founder Ties Carlier is confident about his new creation, but that's an understatement. "I believe this new type of high-speed e-bike can fully replace scooters and cars in the city by 2025," he says.
Better still, with the introduction of more effective urban transportation comes the possibility of opening channels for the conversations that need to happen. "We're calling for policies designed around people, rethinking how public spaces can be used if not occupied by cars. I am getting very excited thinking about what a city could look like in the near future," notes Ties. It's a statement that distills the real power behind the VanMoof V; behind the sleek design and futuristic features is a vehicle for real, meaningful change. To truly reverse our car-first mentality, we need the right machines to change the policies that can open up our cities to a more sustainable future.
The VanMoof V is currently in its engineering stage and is available for invite-only reservations with first deliveries expected by the end of 2022. For a wider audience, reservation codes will be shared periodically via a waitlist on vanmoof.com. The VanMoof V is expected to retail at $3498.