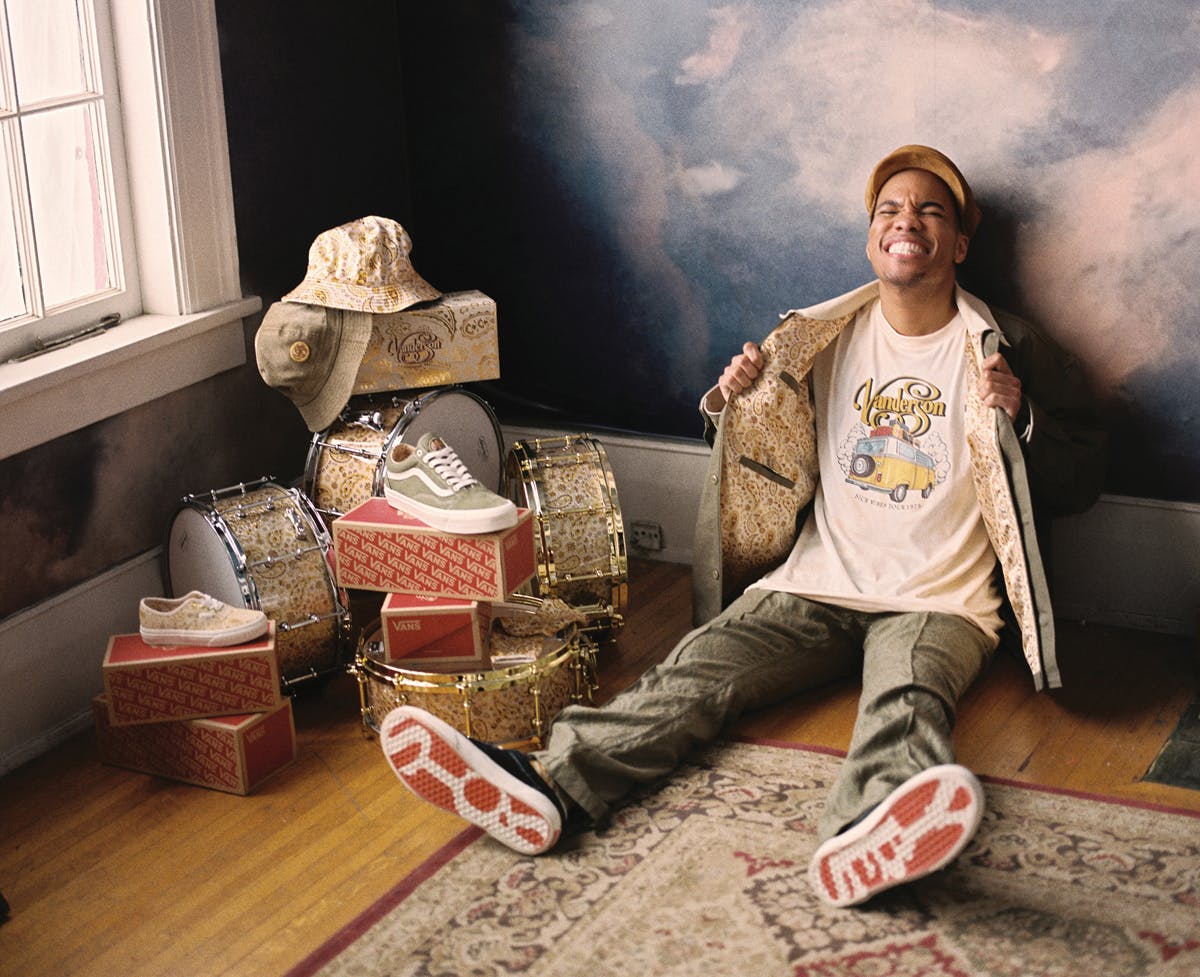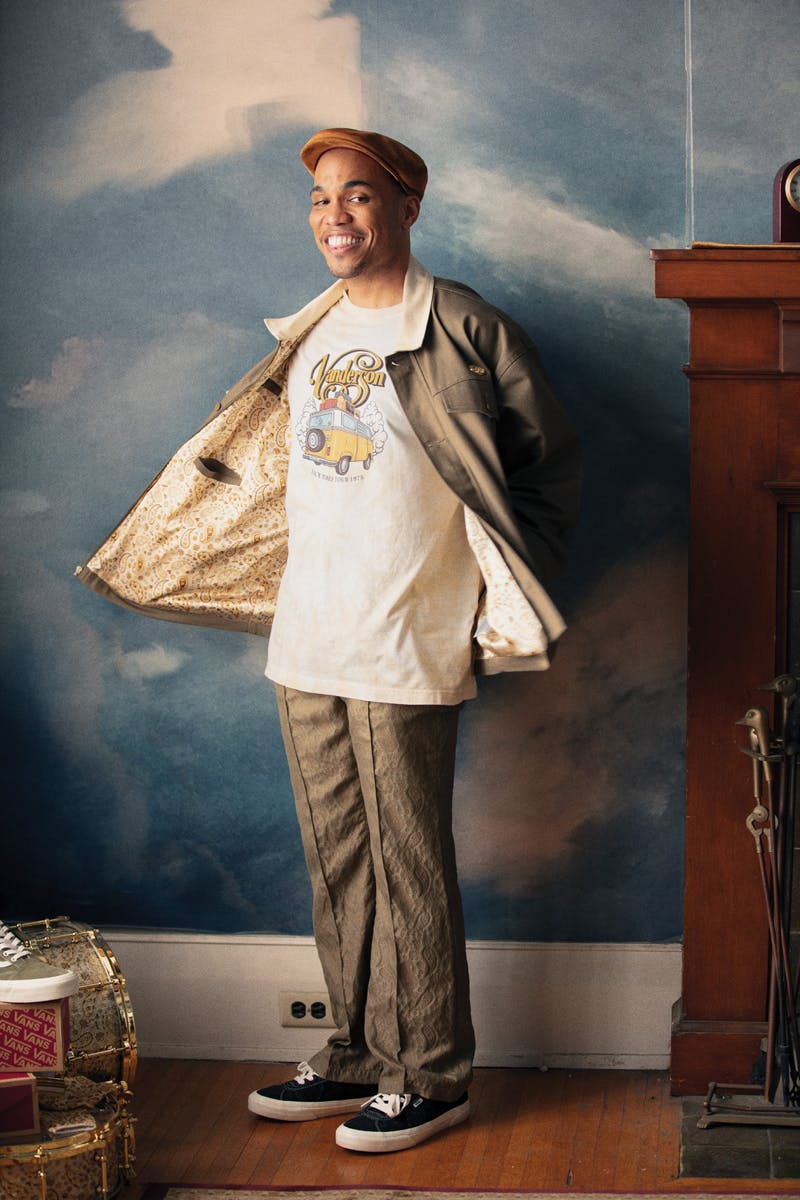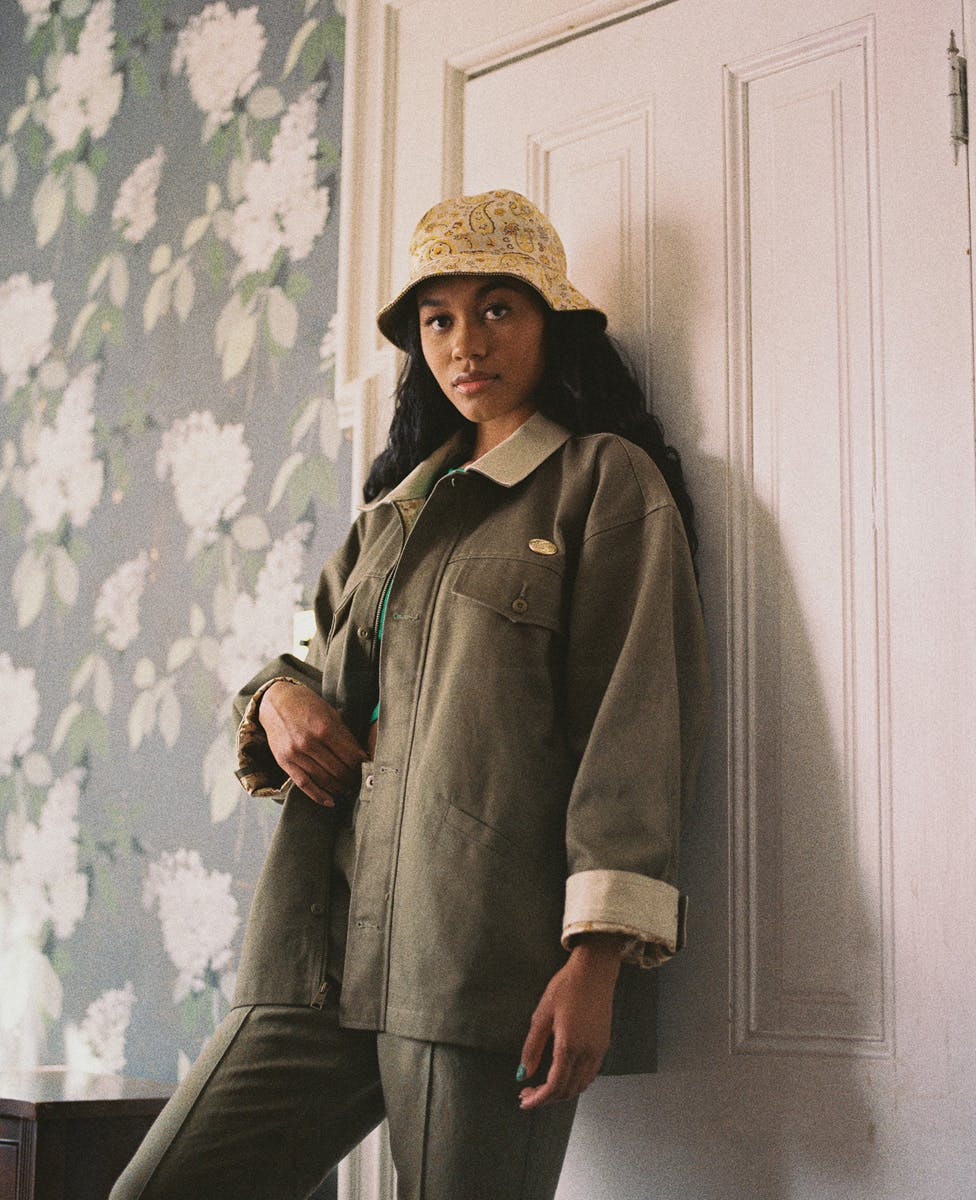 When it comes to Anderson .Paak and Vans' "Vanderson" collection, I can't help but think of the famed phrase by Soul Train's renowned host Don Cornelius: "Love, peace, and soouuul."
With Vans linking with one of the Silk Sonic musical group members, I expected nothing less than a funkadelic collaborative collection of apparel and kicks.
If you keep up with Anderson .Paak — Vans' first-ever global music ambassador — you're probably familiar with the eight-time Grammy-awarded musician's style and sound, which are heavily influenced by the 1970s funk culture.
Nowadays, it's rare that we don't witness Anderson .Paak sporting groovy suits, silky-smooth threads, and even the era's unhinged bowl cut hairstyle on the red carpet.
With a little help from his family in the campaign, the music artist again utilizes "Vanderson" — Vans and Anderson .Paak combined , if you missed that —  as a canvas for his retro tastes.
Nostalgic paisley prints lead the latest Vans x Anderson collection, dressing pieces like the reversible bucket hat, tapered straight-leg trousers, and trucker-meets-coach jacket.
The pattern even appears on the collection's kimono-style robe, which happens to be an Anderson .Paak original.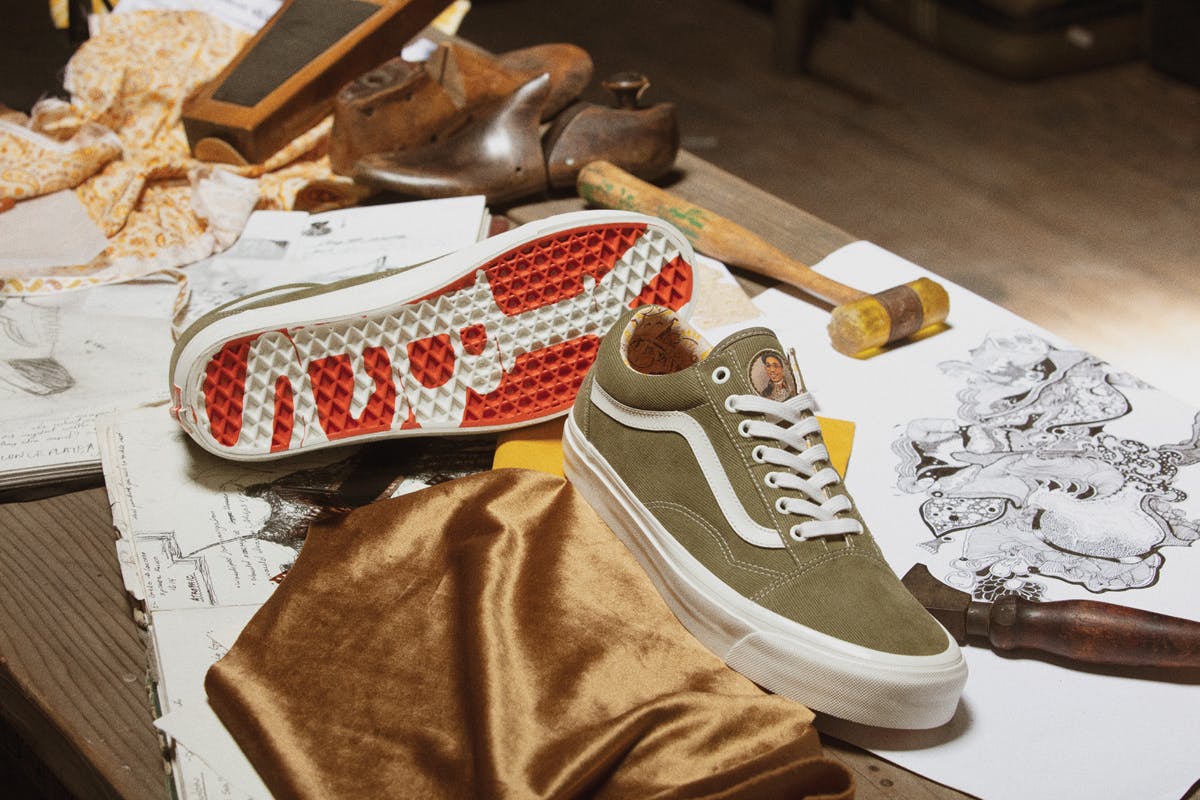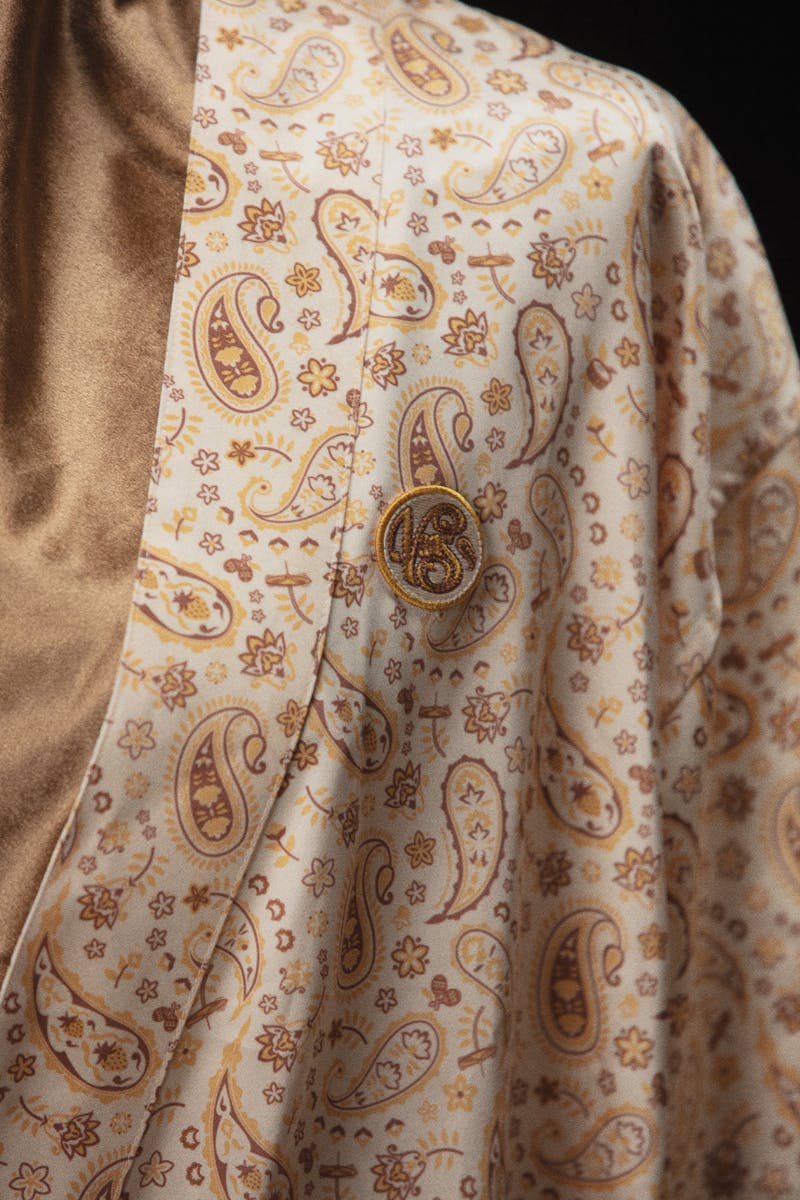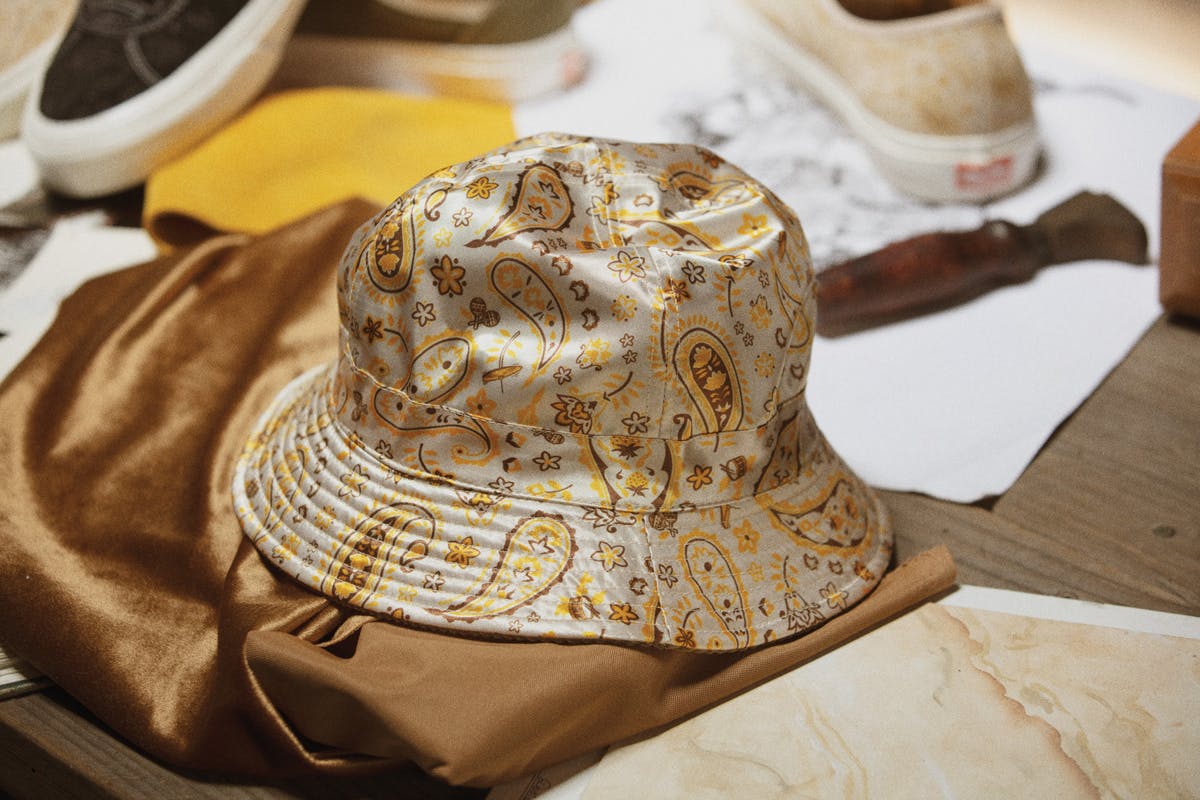 The collection's star print doesn't miss a beat on the footwear rollout, surfacing on the Authentic and Anderson's signature EPaak Sport sneaker. And, I can't leave out the Old Skool 36 DX and its paisley-printed corduroy lining — a flip to the partnership's 2020 Old Skools.
Anderson rounds off the sneakers with "Sick Vibes" (literally), as each shoe totes the phrase on the outsole.
On the sneakers' tongues, you'll find the artist's APESHIT record label branding or a Victorian-style portrait painting, sealing the deal on the Anderson vibe check.
The Anderson .Paak x Vans Vanderson collection rolls in at Vans' online and select physical stores starting on June 24 in full family sizing.
Now, young and old Anderson fans can embody the singer's retro aesthetic. Unfortunately, his wig is not included in the upcoming release.