Just one short year ago our Instagram feeds were filled with polka dots. We're talking about Yayoi Kusama's exhibition at David Zwirner's gallery in New York City, where entry lines exceeded those at Supreme and left us wanting more.
This year, Veuve Clicquot has blessed us by partnering with the iconic Japanese artist on a collaborative project that uses her signature polka dots and flowers. Her creation, entitled "My Heart That Blooms in The Darkness of The Night," consists of a limited-edition gift box and bottle of La Grande Dame 2012.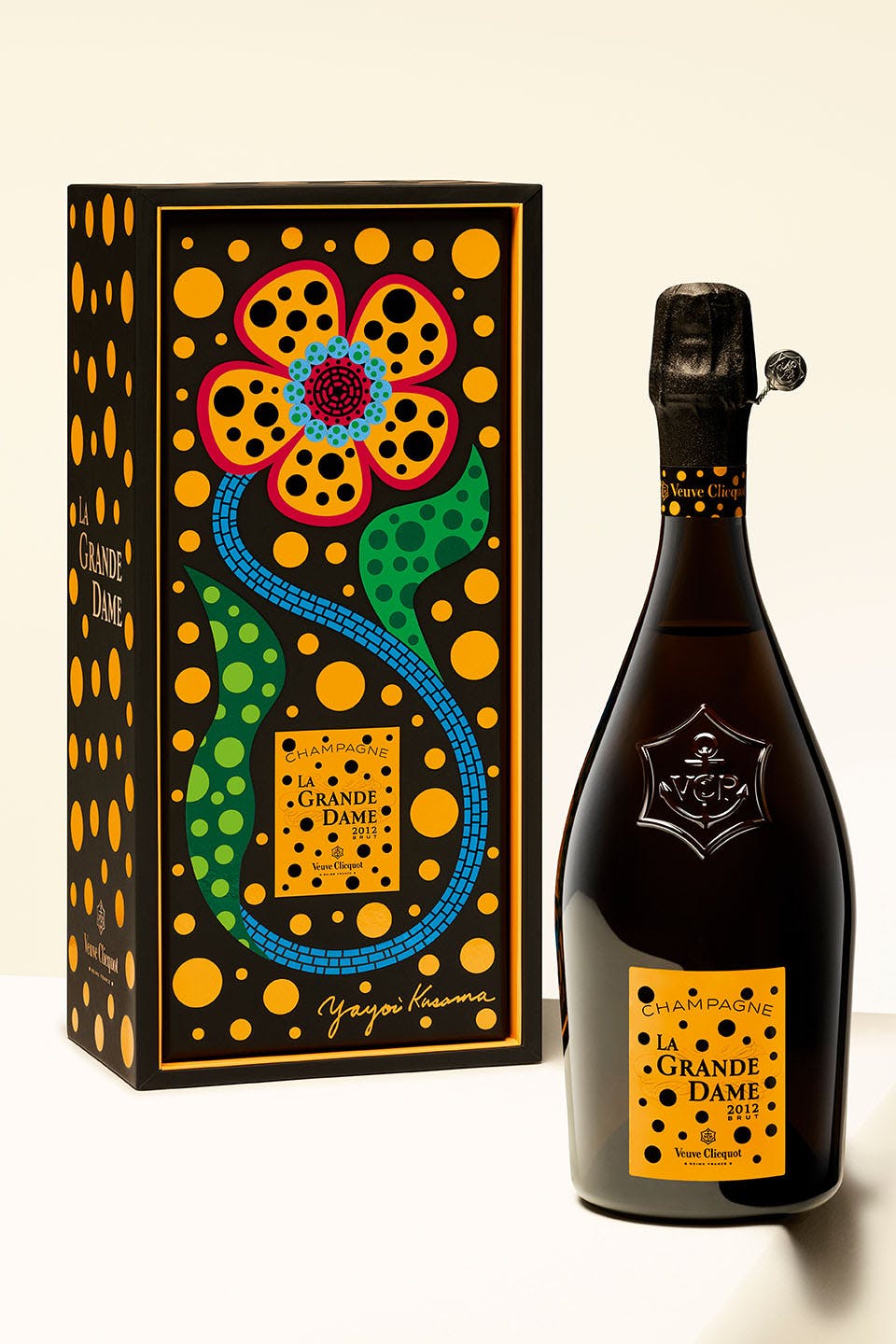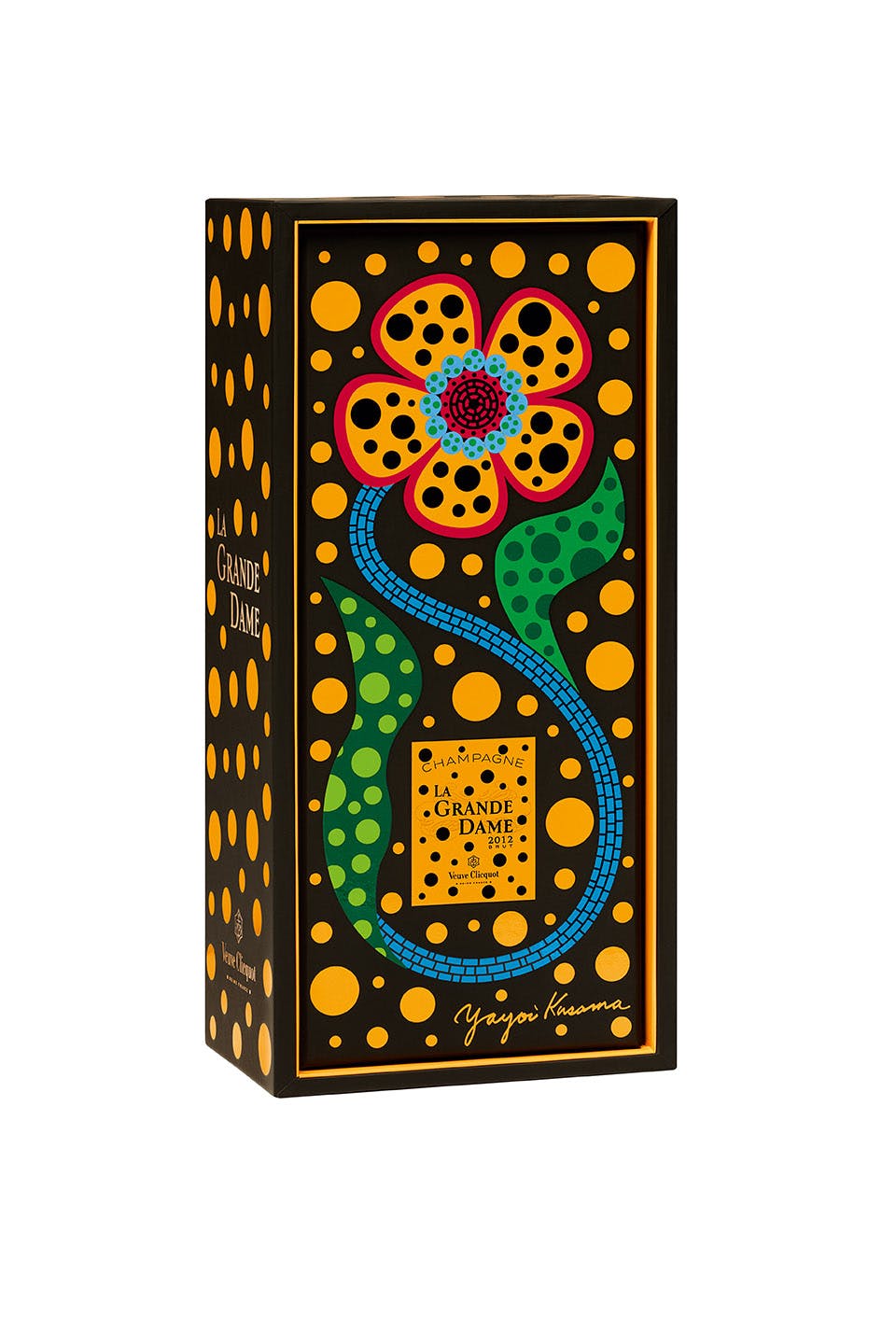 Notably, this isn't the first collaboration between the two. In 2006, Kusama transformed a portrait of Madame Clicquot using her celebrated polka dots for a charity auction in Tokyo. In the same spirit of creating original works of art for the French Champagne house, this year Kusama has also produced a sculpture designed to wrap around La Grande Dame 2012, numbered and limited to 100 pieces. "The opulent flower is an original creation that symbolizes vital energy, love, and celebration of life," Veuve Clicquot shared in a statement.
The gift box and bottle ($195) are out now and the sculptures are set to drop in October. Visit VeuveClicquot.com for more.