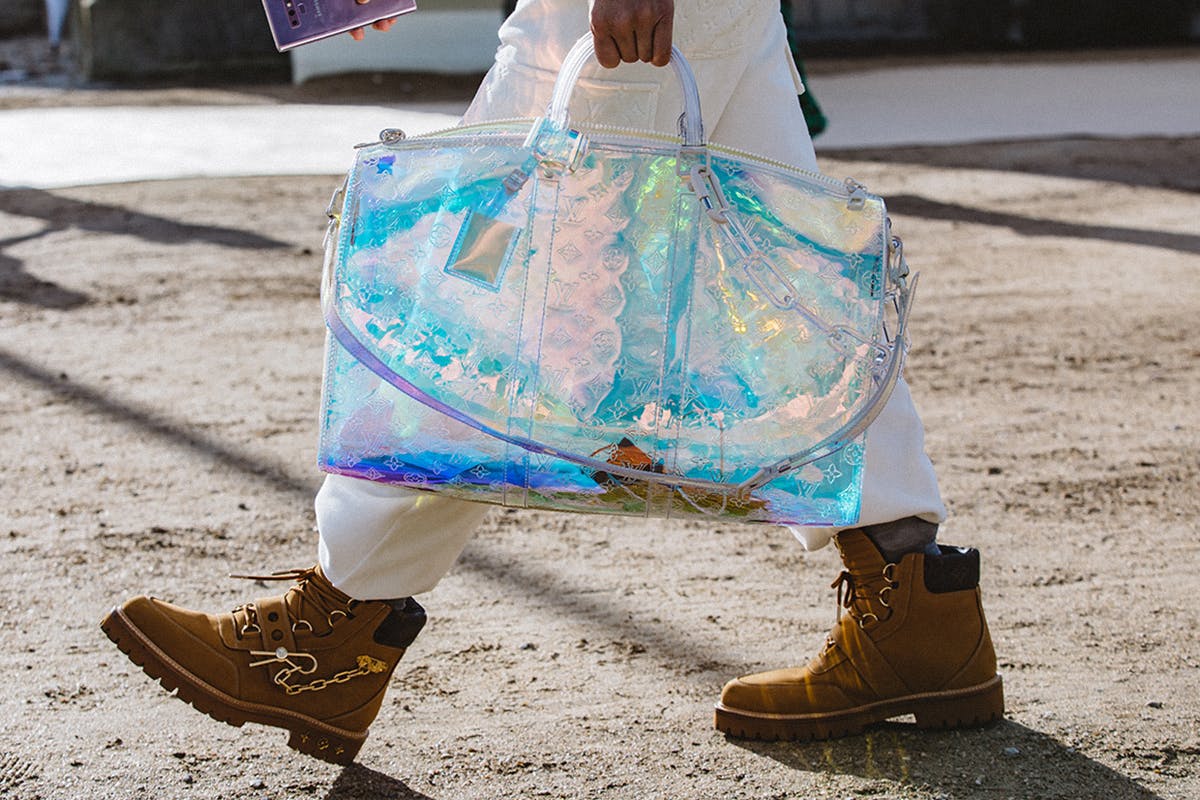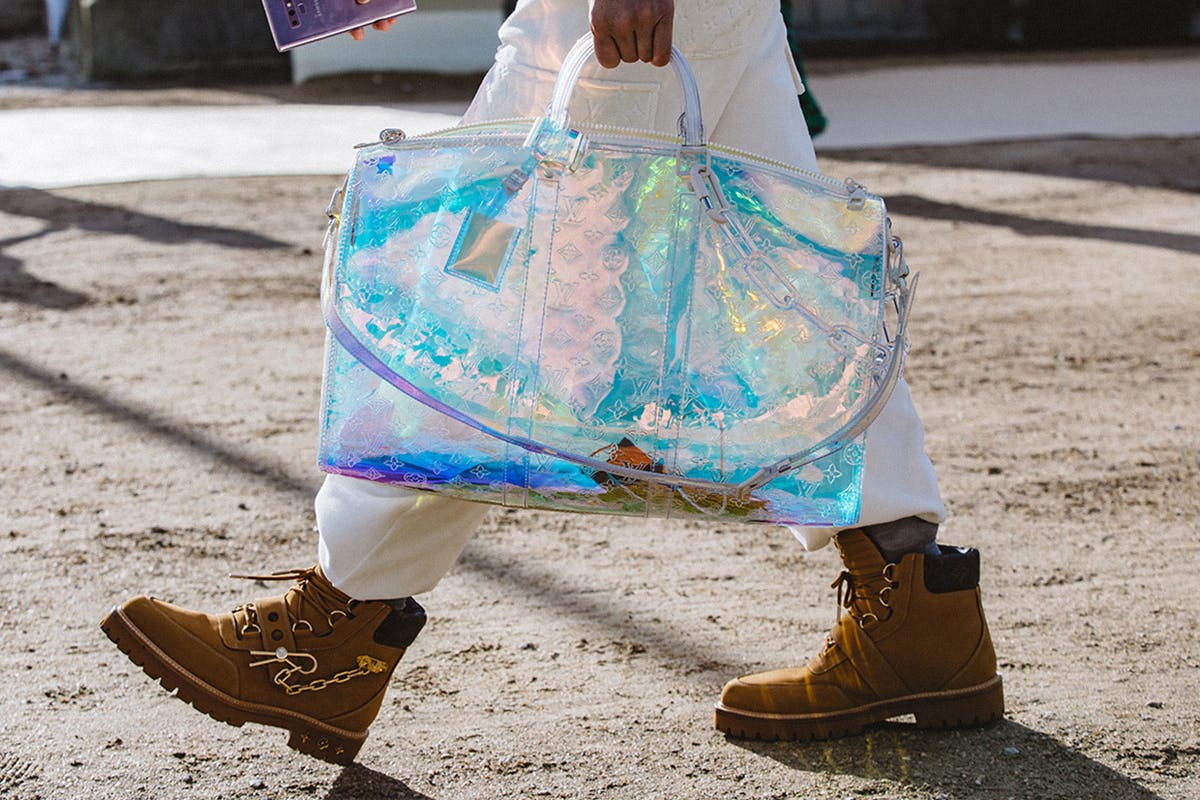 On November 28, Virgil Abloh passed away, shocking everyone in the fashion industry and beyond. He was just 41 years old.
After being part of Kanye West's creative team, he worked as the founder and designer for Off-White™, artistic director of Louis Vuitton menswear, and as a multi-disciplinary creative.
Being one of the first black people to lead a luxury label, his legacy will be defined by his breaking of boundaries and re-interpretation of luxury fashion. For so many people, he was their introduction to fashion, their inspiration to start a brand, or the reason for them saving up money to buy a grail-worthy piece.
With a relentless work ethic and astonishing output, his numerous collaborations and projects spanned a plethora of worlds from automotive design to furniture. Take a look through ten of the designer's most iconic items below.
HBA x Been Trill T-Shirt
An art collective and DJ crew turned fashion brand, Been Trill was a collaboration between Virgil Abloh, Heron Preston, Matthew Williams, YWP, Florencia Galarza, and Justin Saunders. The collective's merchandise, which was defined by its Rocky Horror Picture font and gigantic hashtags, was ahead of its time in trailblazing luxury streetwear. Working together with cult New-York label HBA, anyone who was on Tumblr and Instagram at the time will recognize this T-shirt immediately.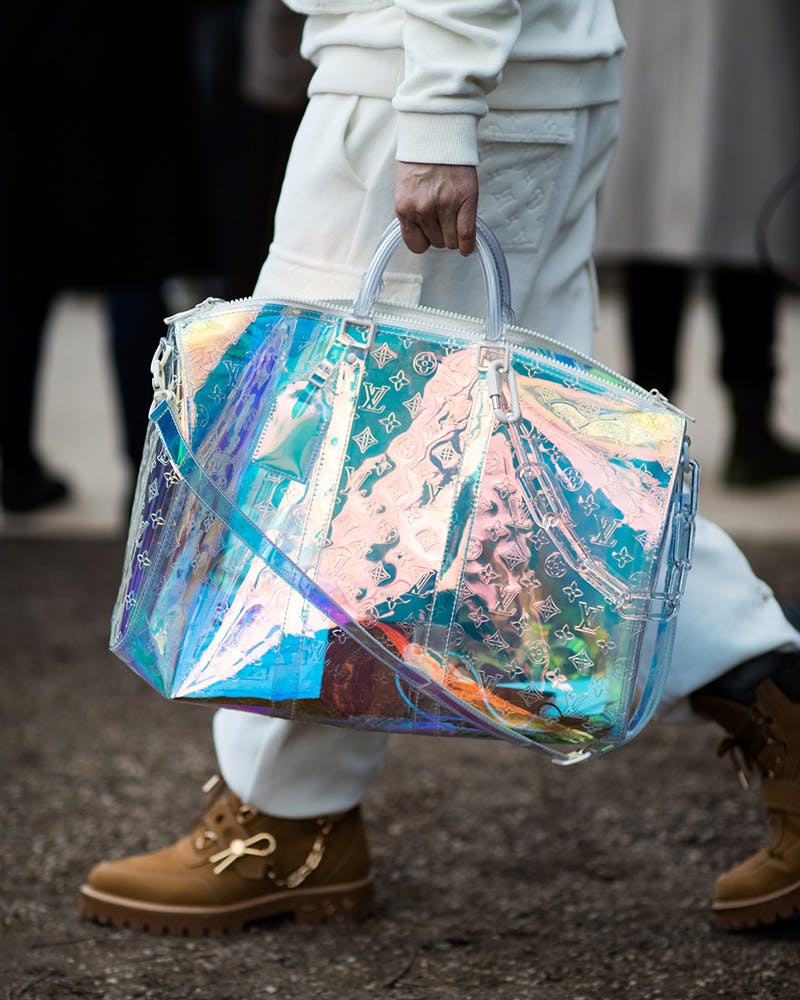 Louis Vuitton Holographic Duffel Bag
Abloh's first show with Louis Vuitton is a moment that will forever be a part of fashion history. It included an emotional embrace with Ye, a rainbow runway, and used cultural pioneers from A$AP Nast to Blondey McCoy as models. Having to pick out one item from the collection is a near-impossible task, however, if it has to be done then the holographic duffel bag must be mentioned. A playful and headline-grabbing take on Louis Vuitton's signature luggage, it was a statement of intent from Virgil.
Pyrex Vision Flannel Shirt
The predecessor to Off-White™, Abloh's label Pyrex Vision was the designer's first experience hitting headlines for his fashion designs. Worn by Kanye West and the A$AP Mob, who featured in a promotional video for the brand in 2012, there really was no cooler label to be wearing. This shirt, which took Ralph Lauren Rugby flannels and printed branding onto the back, sold out immediately and is an iconic item of fashion from that era.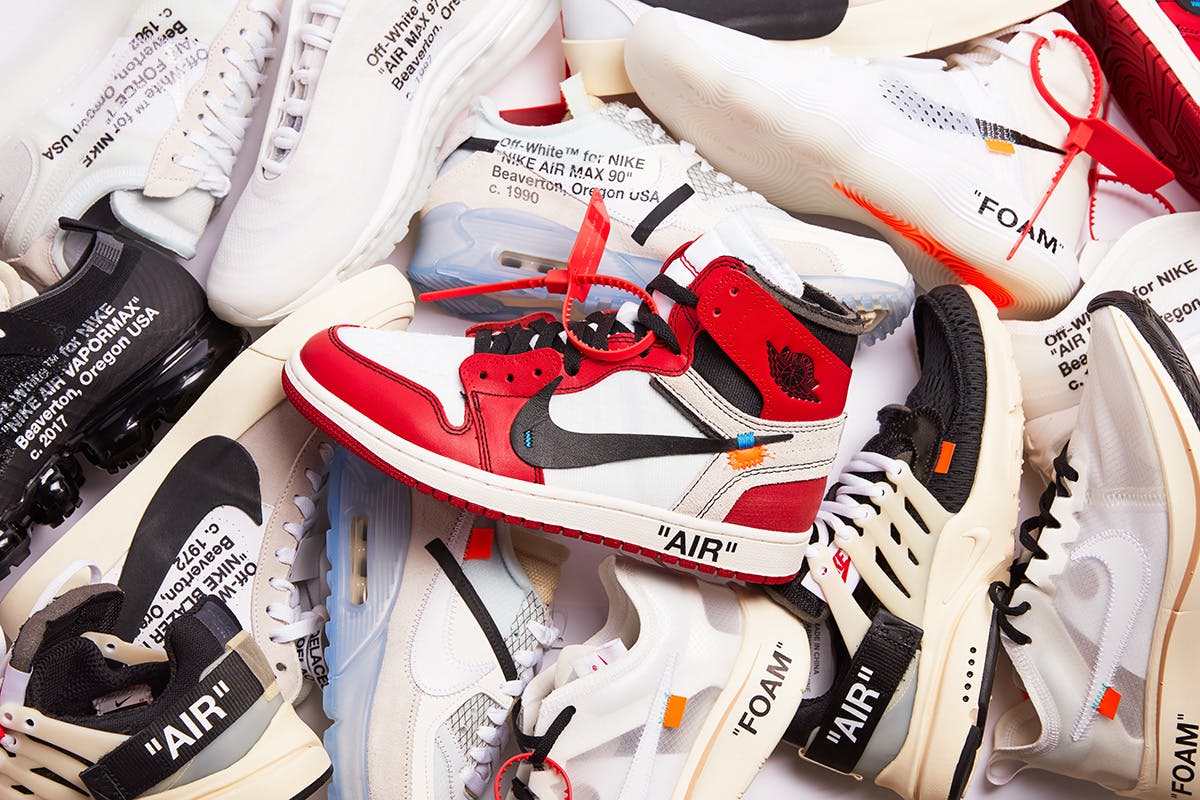 Nike x Off-White™ "The Ten" Jordan 1
Few sneaker releases (if any) can compete with the mania that Abloh was able to conjure around his Nike "The Ten" release. The red zip-tie tag on the laces, speech marks, and deconstruction of design elements are now historical signatures of this collection. The Air Jordan 1 arrived in the "Chicago" colorway as an ode to the designer's hometown and was the most iconic of the lot.
Off-White™ Industrial Belt
Worn around people's necks, over a jacket, or used to actually keep your trousers around your waist, the Off-White™ Industrial belt was the belt to have and everyone who owned one wanted to make sure that you knew it. The uber-long yellow design that was released as part of the brand's FW16 collection became an instant hit.
Ikea Receipt Carpet
Abloh's relentless output and collaborations did not end with fashion and one of the first exhibits of his cross-disciplinary creative merits came with an Ikea collaboration. A full collection of homeware, the 'Receipt Carpet' is typical of Abloh's design language. With a well-documented love for postmodern art, this rug, which has its own receipt printed onto it, presents a conceptual statement that mirrors those by movements such as dada or pop art.
Mercedes Benz G-Class
Speaking to Highsnobiety about this car he designed with Mercedes Benz, Abloh said: "it shows that luxury doesn't have to conform to ways of the past. It shows that design can show a new personality." Redefining luxury against its previous definitions encapsulates what Abloh pioneered in his career and this idiosyncratic version of the Mercedes Benz G-Class is a perfect example of that.
Yeezus Album Cover
The 2013 release of Ye's Yeezus album came while Abloh was working as part of the artist's creative content company DONDA along with the likes of Matthew Williams and Justin Saunders. Abloh said during a lecture at Columbia University that the minimal, see-through design "represented the death of a CD."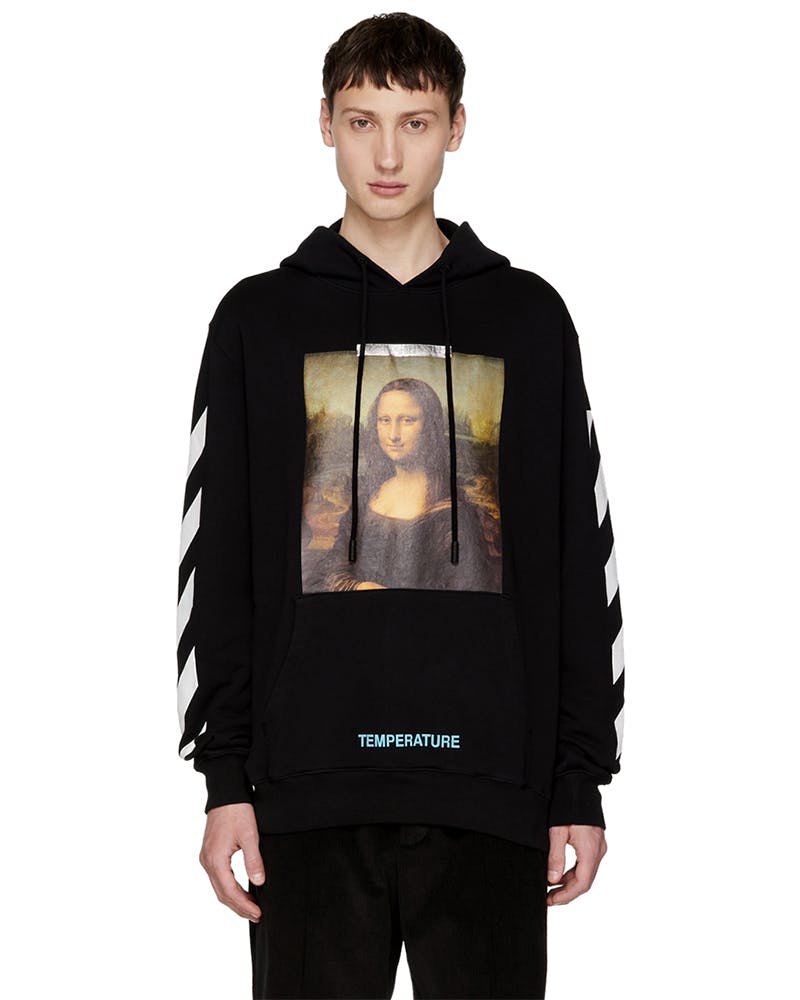 Off-White™ Mona Lisa Hoodie
Abloh has often been vocal about the influence of artist Marcel Duchamp on his own designs. He famously told 032c that "Duchamp is my lawyer," referencing the artist's use of everyday materials and objects that he called "readymades" for his art. One of Duchamp's most famous pieces to display this is L.H.O.O.Q. which is a reprint of the Mona Lisa with a mustache and goatee, an image then used for the invitations for the Off-White™ FW17 women's show. By plastering the Mona Lisa onto garments, Abloh is continuing the conversation which Duchamp started around ownership and originality.
Arc'teryx x Off-White™ Dress
The increased popularity of Arc'teryx, and gorp core more widely, is something that we have covered extensively. Abloh's central role in this phenomenon came in the form of his street style — including matching camouflage Arc'teryx jackets with Drake — and his designs on the runway. The ultimate contrast between form and function, the Off-White™ FW21 womenswear collection had Arc'teryx's gore-tex designs incorporated into sculptural ball gowns. The fact they were worn by the Hadid sisters only added to the spectacle.